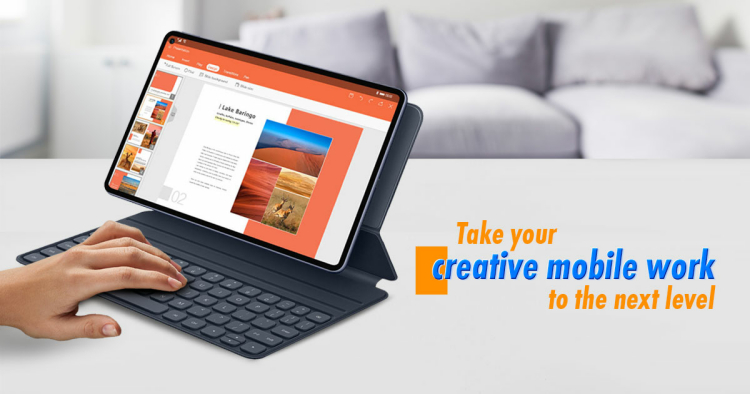 If you've been looking for a computing device light enough that it can go where you go yet deliver the flagship performance you've come to expect, then the Huawei MatePad Pro may just be exactly what you need. Read on to find out how to take your creative mobile work to the next level with the Huawei MatePad Pro.
Design unlike any other tablet
Let's be honest here, you won't find any laptop around that weighs below 500g but the Huawei MatePad Pro not only weighs 460g, it is also 7.2mm thin. There's also a number of flagship features you normally wouldn't find on a tablet.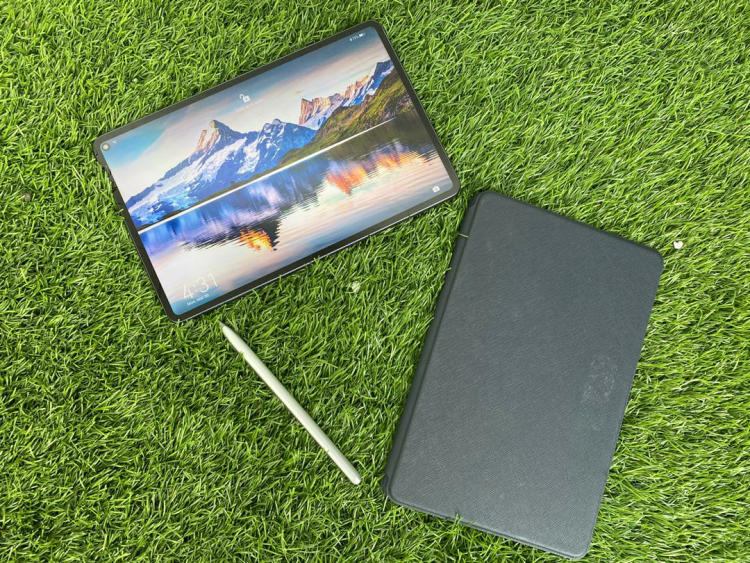 For short period of time, you can get the Huawei MatePad Pro with the M-Pen stylus and Smart Magnetic Keyboard cover for free!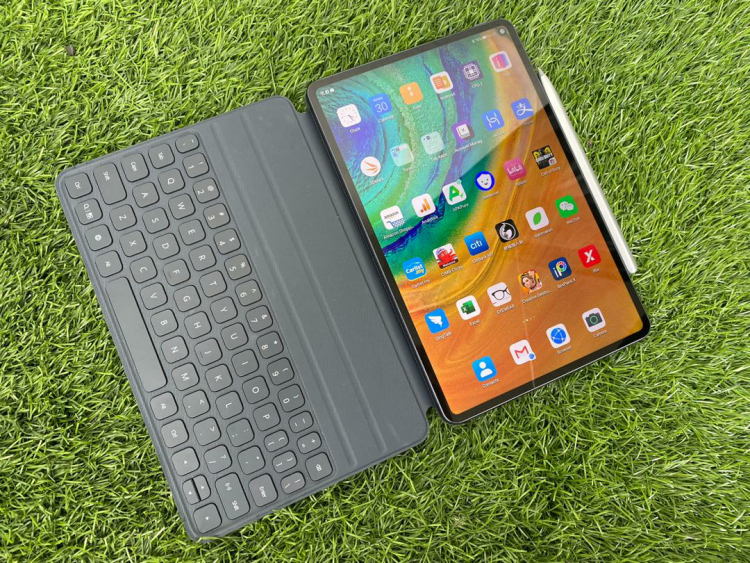 The Huawei MatePad Pro combines to become a powerful laptop replacement unit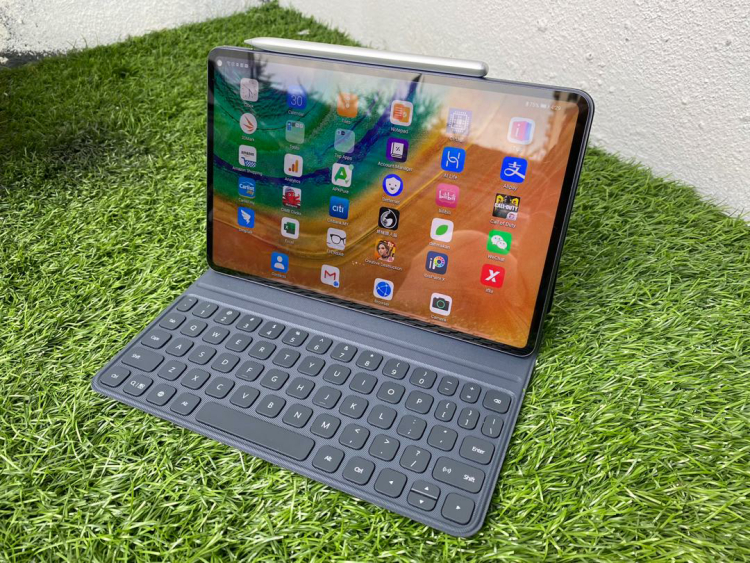 Does your laptop weigh below 500g?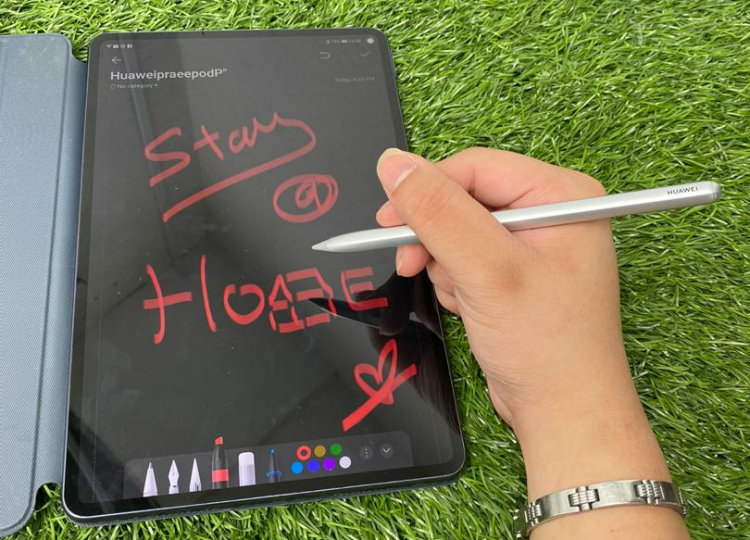 Can your laptop do this?
Unlike most tablets, the MatePad Pro offers a 90% screen-to-body ratio with 4.9mm ultra-thin bezels for a sleeker and thinner device that can fit most bags or pouches. The 8MP in-display front camera is hardly noticeable on the 10.8-inch display with 2560 x 1600 pixel resolution but all the details that you need to see are clearly visible.
Flagship features all the way
Utilizing Huawei's latest flagship-level Kirin 990 chipset, the Huawei MatePad Pro also uses flagship-level memory with 8GB of RAM and 256GB of storage. There's also 15W wireless charging and 20W fast charging for the 7250 mAh battery.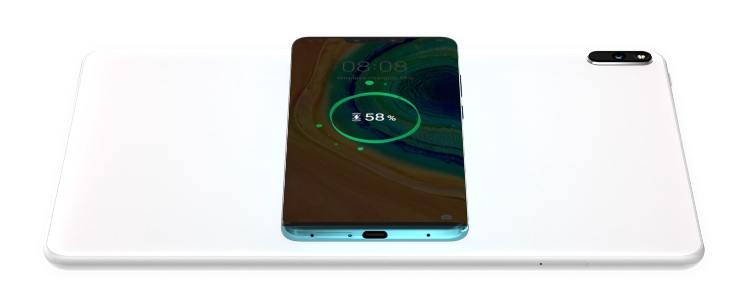 That Huawei MatePad Pro's reverse wireless charging let's you charge your Huawei smartphone wirelessly
On top of all that, you can also use it to charge your wireless charging phones like the Huawei P40 Pro with 7.5W reverse wireless charging (no need to bring an extra powerbank!). It also has 4 quad speakers tuned by Harmon Kardon and 5 microphones with active noise cancelling, so you can do online meetings with crystal clear clarity.
Going to the next level
Thanks to new features like Huawei MEETime you can now do video calls which are enabled from your Huawei smartphone with Huawei Share for seamless cross-device collaboration. If you can't forget about windows when doing work, then the MatePad Pro easily lets you switch between PC Mode and the default Tablet mode.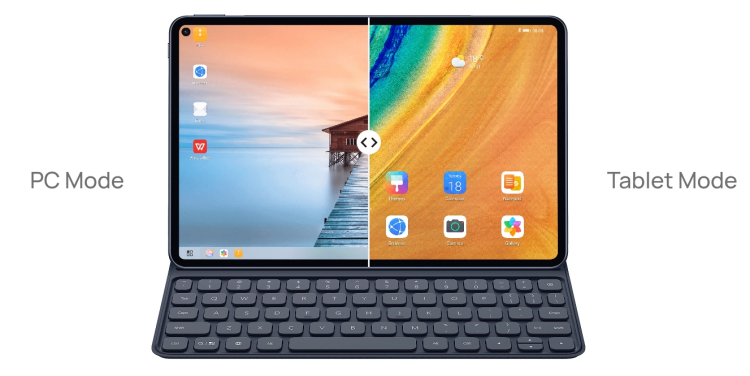 Share a video call with MEETime and Huawei Share
Check out PC Mode on the Huawei MatePad Pro
Do more with the Huawei MatePad Pro and the M-Pen Stylus
The Huawei APP Multiplier also lets you run the same app for different functions, so you can search for details of an item while also checking out it's shopping listings. In addition, if you get the M-Pen stylus and keyboard cover, you can turn your Huawei MatePad Pro into a full fledged laptop or a design powerhouse.
Pre-order now for a lot of freebies
You can pre-order the Huawei MatePad Pro now for RM2399 and get the M-Pen stylus (RM299) and Smart Magnetic Keyboard cover (RM499) for free along with other gifts worth over RM1000. Or you can tune in to our Live Giveaway via the TechNave App on 9 April 2020 to get the Huawei MatePad Pro for free. All pre-orders are expected to be shipped out from 11 April 2020, so you won't have to wait long.
Can you see yourself using the Huawei MatePad Pro like this?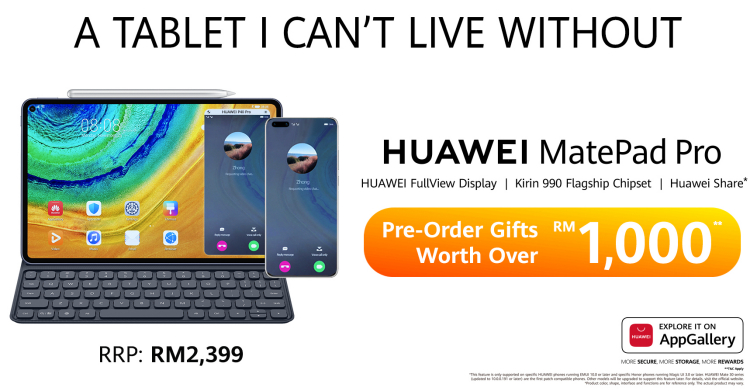 So what do you think? Would you be interested in picking up the Huawei MatePad Pro? Let us know on our Facebook page and stay tuned to TechNave.com