Here's our first impression on the Samsung Galaxy S20 Ultra Space Zoom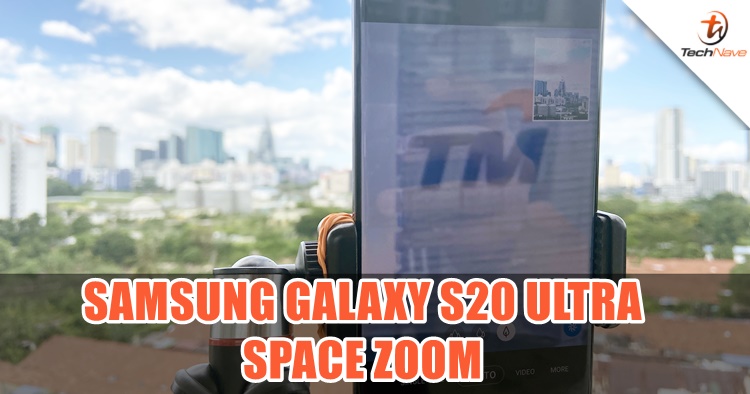 The Samsung Galaxy S20 Ultra will be available in Malaysia soon enough and as the name implies, this is the biggest bad boy among the new Galaxy S20 series. What separates this from the rest is the fact that it has a Space Zoom feature that allows the user to zoom in up to 100x, but is it practical? We got this covered and here is our first impression and hands-on of the Galaxy S20 Ultra Space Zoom.
Before we dive into Space Zoom, here's a quick recap of the quad rear camera setup. The Galaxy S20 Ultra is sporting a 12MP (ultrawide) + 108MP (main, wide-angle) + 48MP (telephoto) + DepthVision sensor. By the way, the 48MP sensor on the telephoto lens is the biggest we have seen so far and it may seem like overkill, but they mean business!
How does it work?
Space Zoom can be easily accessed through the Galaxy S20 Ultra's camera app. You can either tap on the small tree icon to zoom or pinch the display to activate zooming and from there, you will have a wide range of options, from 0.5x to 100x! Of course this goes without saying, but you definitely need to bring along a tripod for the best photo results.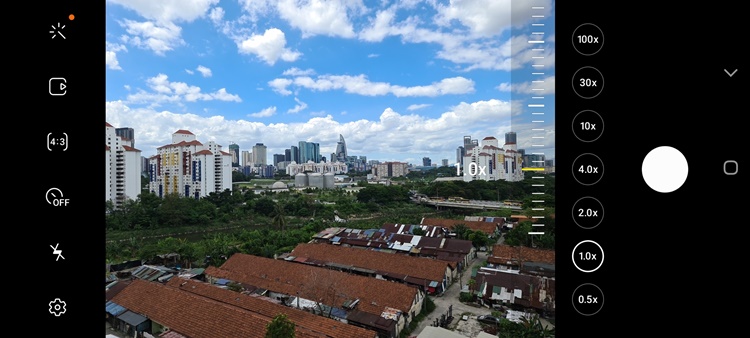 Quite a distance eh? The Menara Telekom TM Tower is about 6.2km away from our office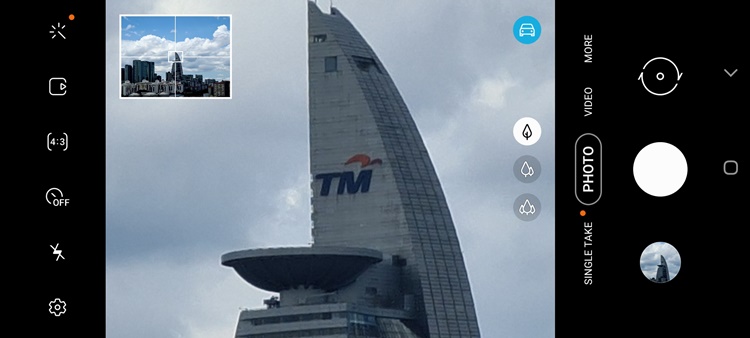 At 30x zoom in, you can see the small window popping up showing you where the camera is looking
It's also worth noting that when you zoom in at 20x, a small window will appear on the top right (or left if you're holding the phone horizontally). This feature right here helps you to pinpoint exactly where the camera is pointing at and that's super useful. So kudos to Samsung for that!
Space Zoom hands-on
You might wonder how good is the Space Zoom photo quality and to answer that, we have to say it depends. It is common knowledge that zoomed-in photos tend to look pixelated so we aren't expecting to see some high-quality photos, but the feature and can certainly be useful in some situations. For example: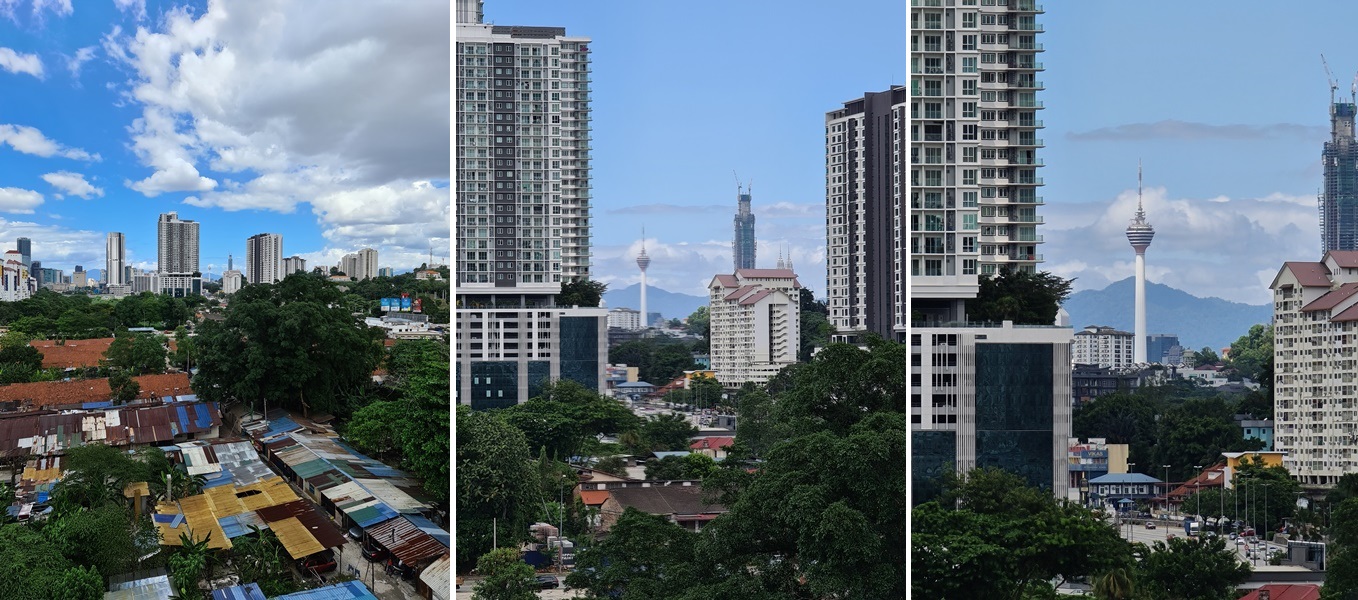 Taking a shot at the Menara KL Tower which is 10.6km away. First starting out with a normal shot (left), 5x hybrid zoom (centre) and 10x digital zoom (right)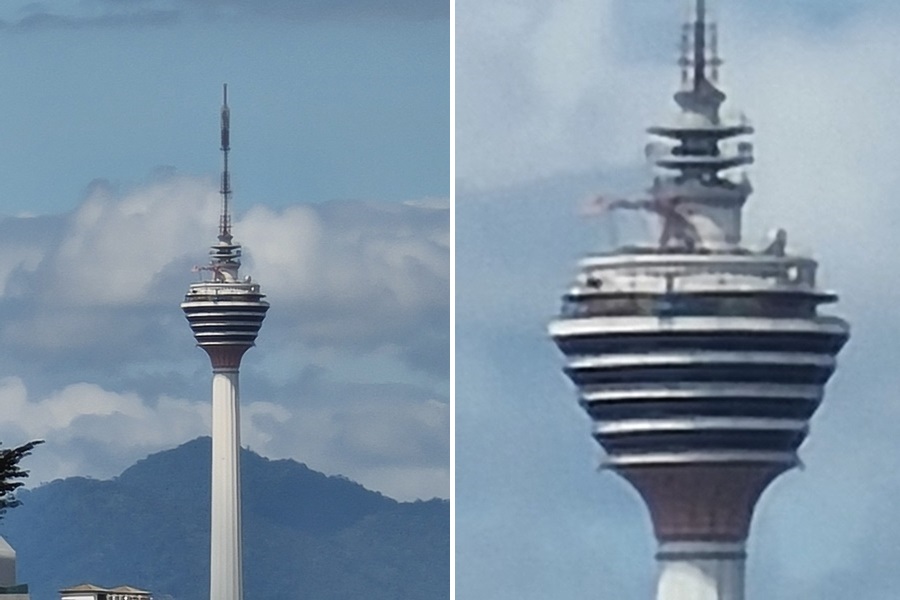 Finally, we punched in at 30x and 100x digital zoom. Wow!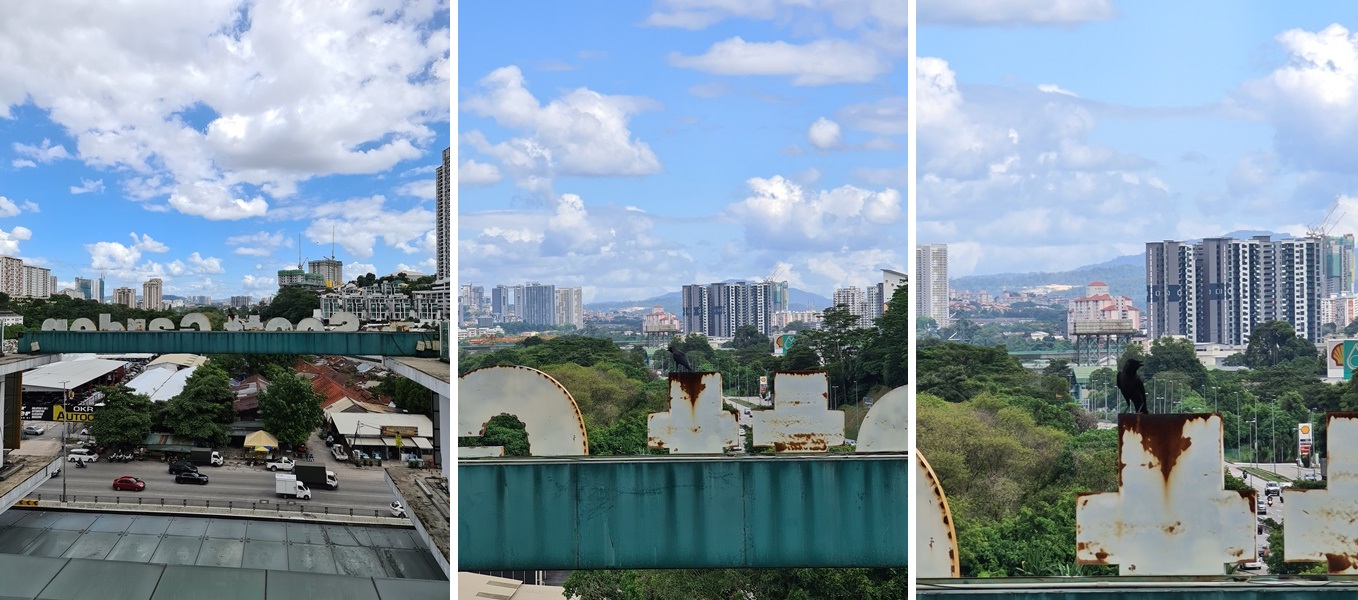 Next one with the same format, trying to catch a shot on the crow there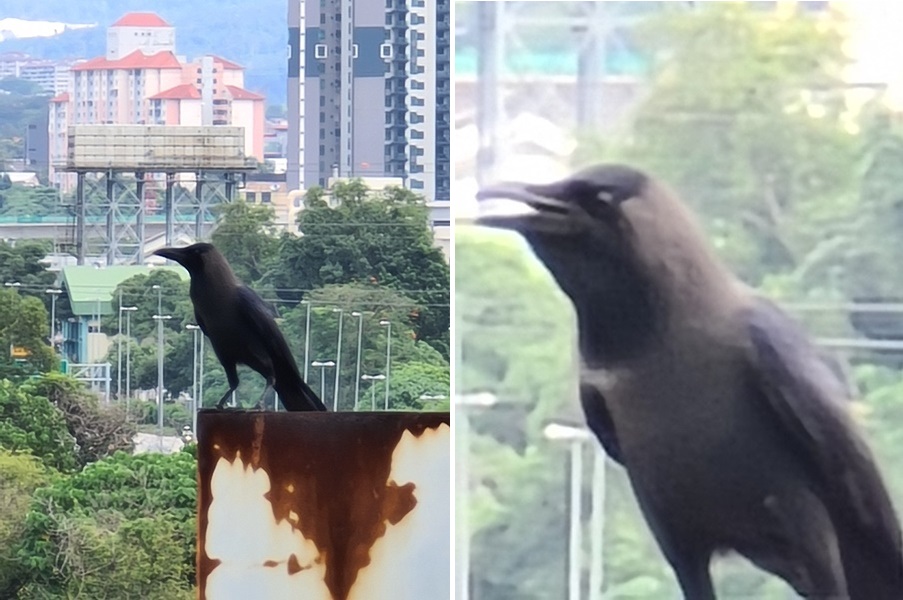 I have to say, the 30x digital zoom-in photo looks quite impressive. You certainly need all the light for that 100x Space Zoom photo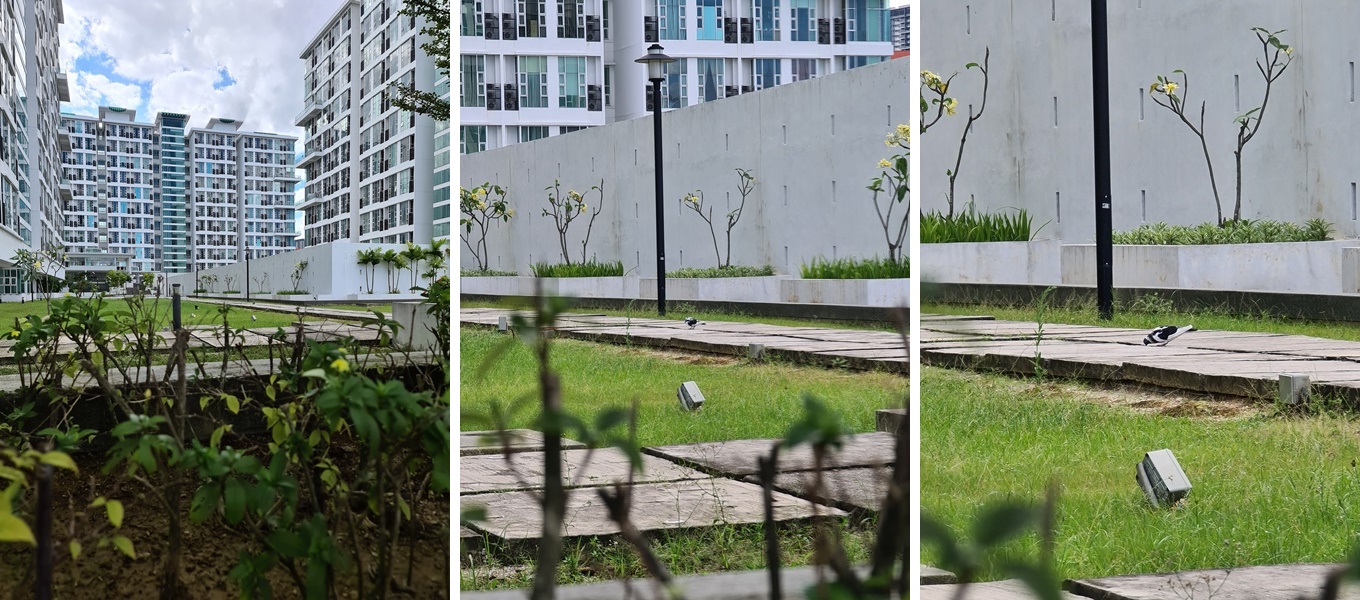 Here's another one, feels like I'm in a safari spying a pigeon (haha)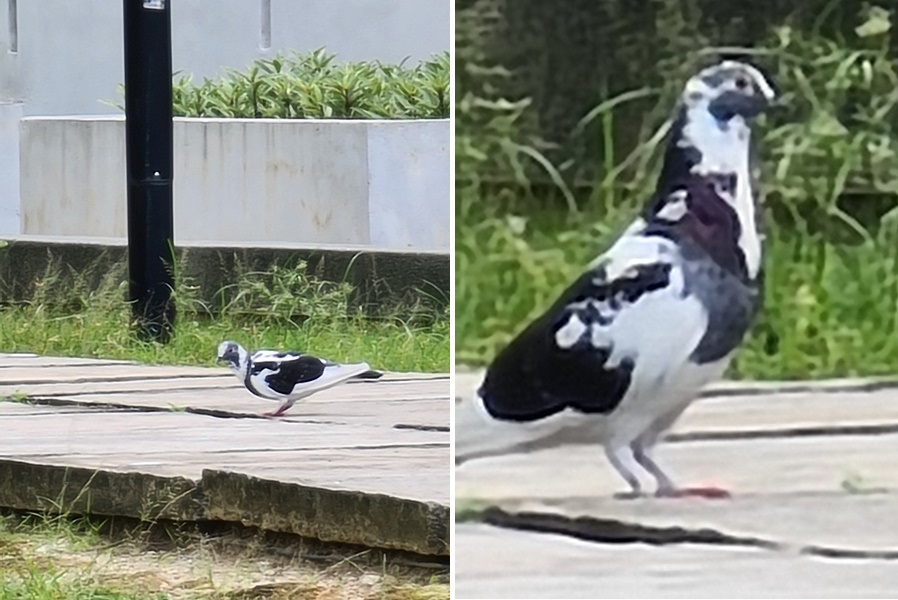 The pigeon at 30x and 100x zoom-in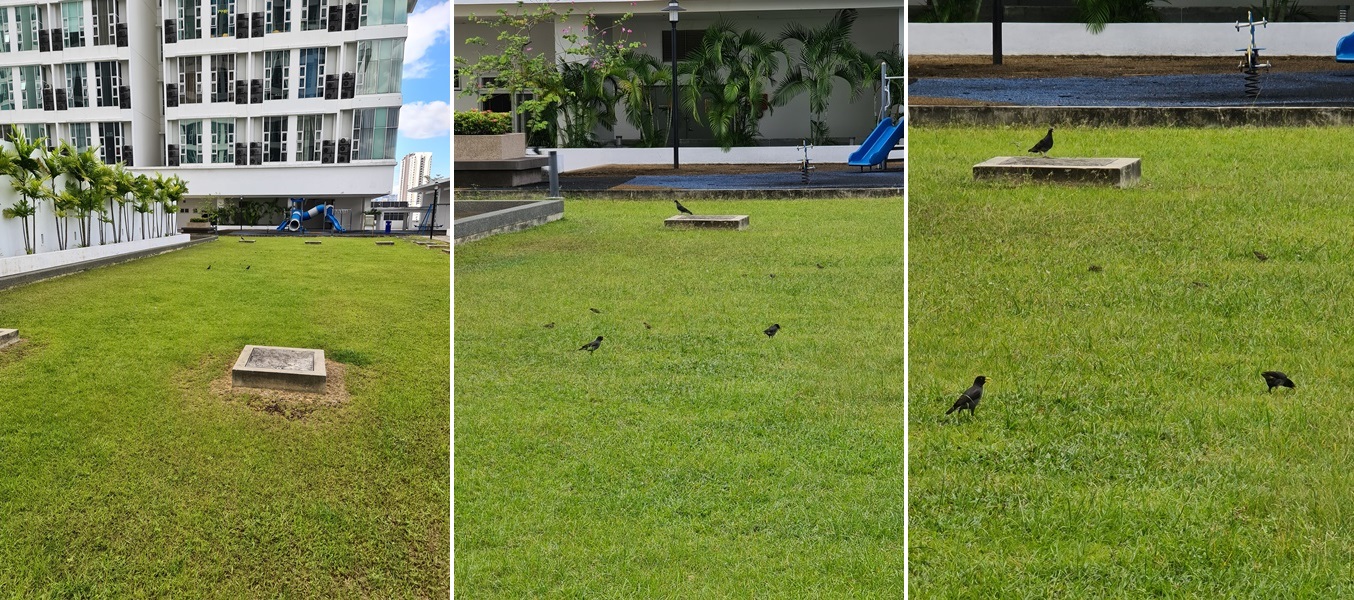 Alternatively, you can also take a Space Zoom photo without any tripod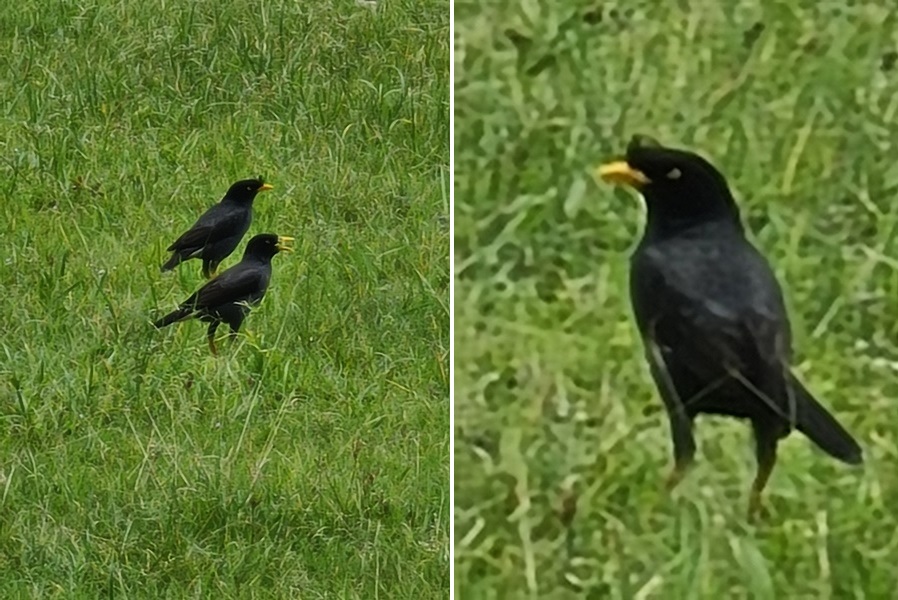 Surprisingly, a hands-free 30x and 100x zoom-in photo still looks ok although it took some time to capture the shot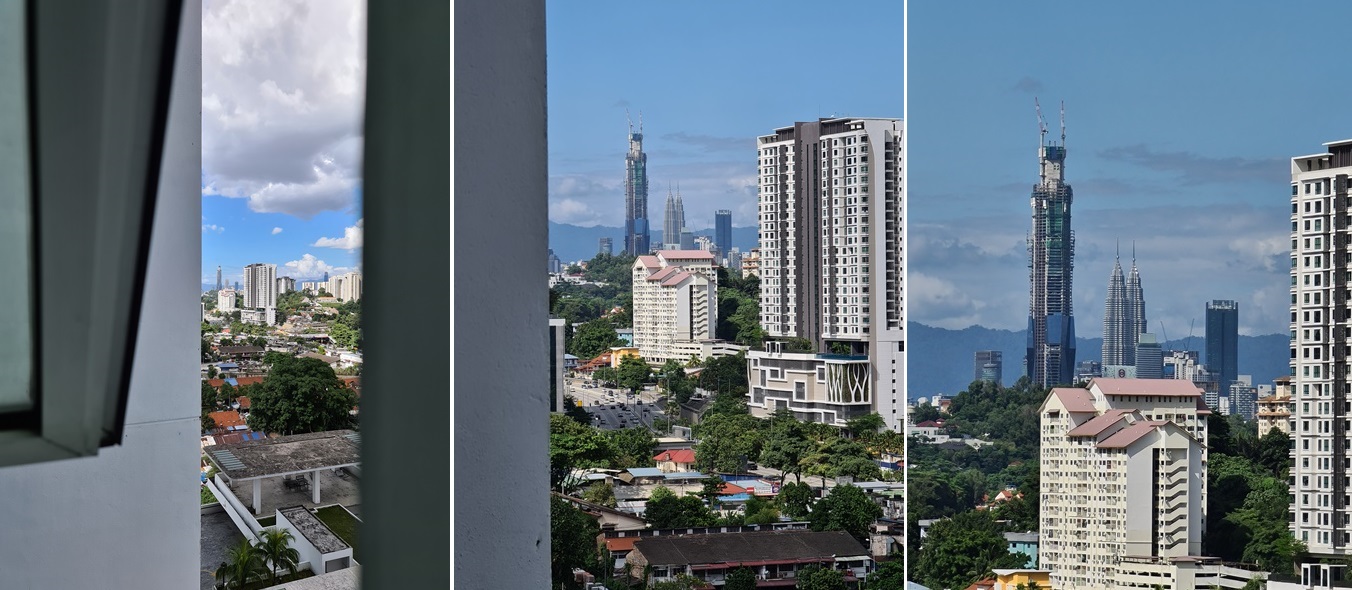 Hey look, it's the KLCC Twin Tower!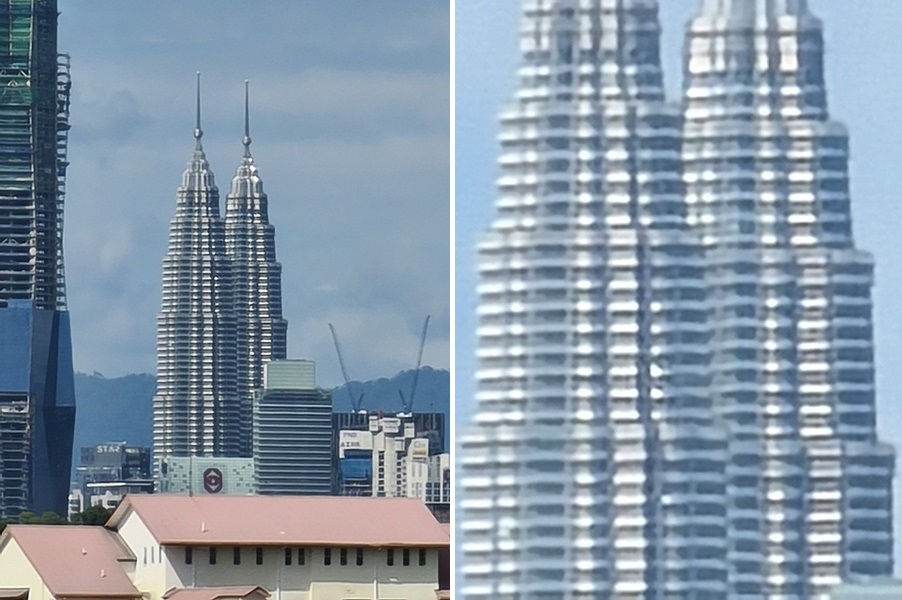 The KLCC Twin Tower is 13.8km away in driving distance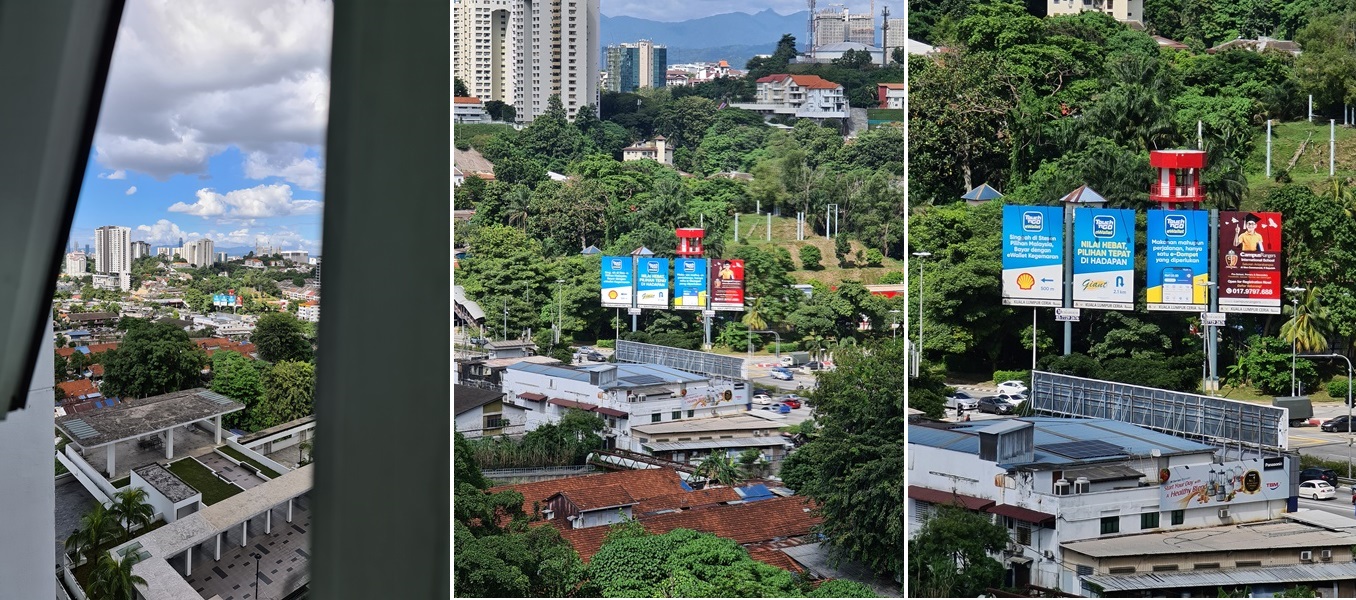 You can even try to take a shot on advertisement boards to read what is written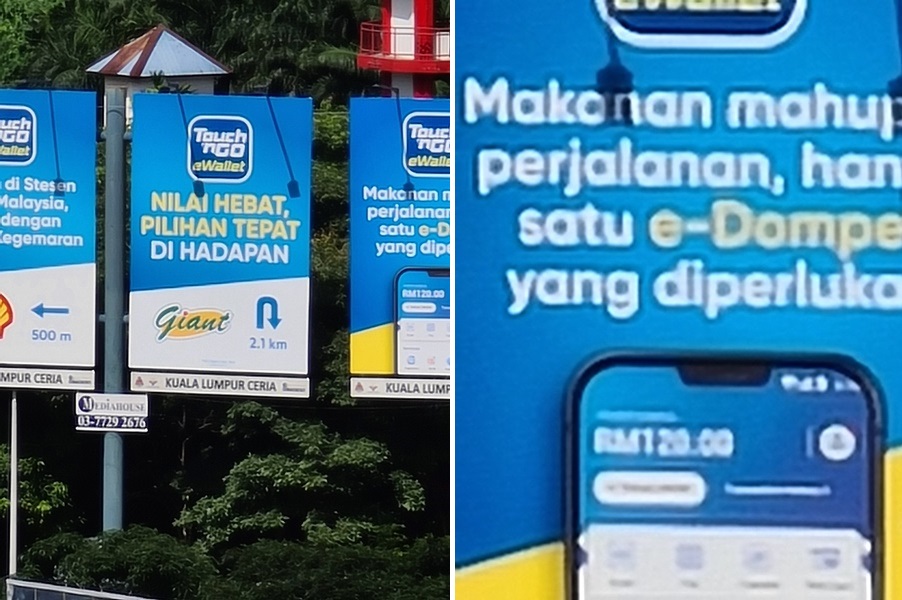 Is the Galaxy S20 Ultra a sniper scope or something?
Closing thoughts - A "sniper scope" for smartphones
Granted, the 100x Space Zoom photo quality isn't out of the world (pun intended) but the feature is groundbreaking. Unlike the other phone that was the first to have the 30x zoom, the Galaxy S20 Ultra's Space Zoom is actually usable in the day time and even at 10x - 30x mode, the photo quality turned out better than expected.
Also from our Space Zoom hands-on photos above, we think this feature is best used for wildlife photoshoots so that the animals won't be disturbed from a distance. If you're going touring in a foreign country like Sans Francisco and don't have the time to visit Alcatraz Island, Space Zoom can take care of that. We didn't get to shoot any photos of the moon but we are pretty confident that it will still look good.
Bonus - Other Camera Capabilities
Besides the Space Zoom, the Galaxy S20 series also has Single Take, Quick Crop and 8K video recording feature. Single Take is a nifty feature that helps you to take multiple photos and short clips for your social media outtakes, Quick Crop helps you to quickly crop out a high-quality photo at an instant with the 108MP sensor and finally, 8K video recording capability is a great tool for vloggers or videographers to shoot ultra high-definition videos and it will certainly look amazing on an 8K TV. Pretty self-explanatory!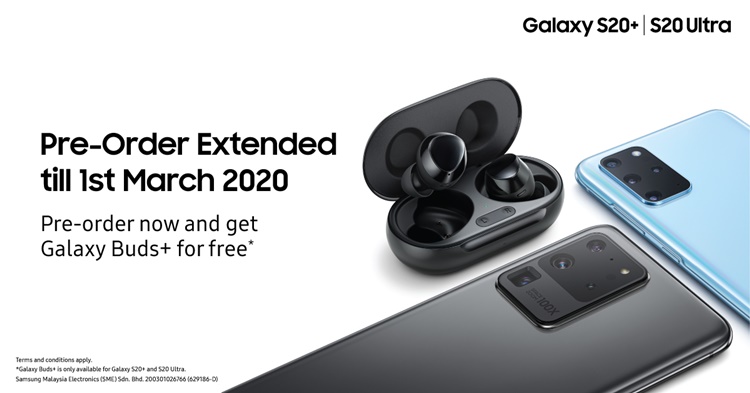 The Galaxy S20 series pre-order has been extended until 1 March 2020 so if you want a piece of that, you can visit the pre-order page right here. Better hurry up while stocks last! Also, what do you think about the Galaxy S20 Ultra Space Zoom? Let us know in the comments below and stay tuned for our review in the near future at TechNave.com.
Samsung Galaxy S20 Ultra Specs & Price >