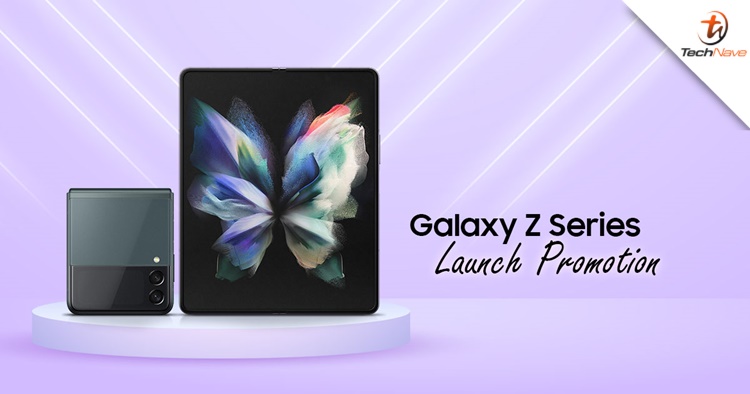 Tomorrow (22 September 2021), Samsung Malaysia will officially release the Galaxy Z Fold3 5G and Galaxy Z Flip3 5G for the Malaysian market. If you tried getting your hands on Samsung's newest foldable devices but missed out on the exclusive e-vouchers, don't fret - they are still available!
Galaxy Z Fold3 5G - RM500 e-voucher and Samsung Care+
If you buy the Galaxy Z Fold3 5G, you will be granted an e-voucher that's worth RM500 and a 1-year plan of Samsung Care+ worth RM799. On top of that, you will also get a 30% discount for selected Samsung accessories via PWP (purchase with purchase)! As a reminder, the Galaxy Z Fold3 5G comes in Phantom Black, Phantom Green, and Phantom Silver with a starting price tag of RM6699.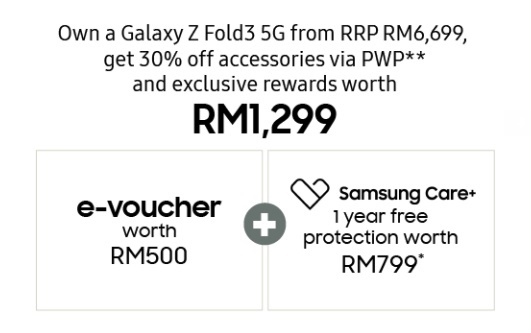 Here's the deal though, you don't need to wait until 22 September for the 30% deal because you can enjoy it now! From 14 September until 30 November 2021, customers are entitled to a 30% discount for up to three selected accessories, ensuring that you get a head start on your journey into the Samsung Galaxy ecosystem.
Galaxy Z Flip3 5G - RM350 e-voucher and Samsung Care+
If you want to be on Team Flip instead, you can get yourself an e-voucher worth RM350 and a Samsung Care+ plan (worth RM699). The 30% off accessories rule also applies here, so you can choose up to three separate Samsung accessories to enjoy the Samsung Galaxy lifestyle.
The Galaxy Z Flip3 5G is available in Phantom Black, Cream, Lavender, and Green with a starting price of RM3999. Just so you know, the accessories eligible for this device include the Galaxy Z Flip3 5G covers, which come with a ring hook or strap. In addition, Samsung Care+ offers coverage for accidental damages, liquid damage, and cracked screens. By the way, these aren't covered by the basic warranty, so it's extra value!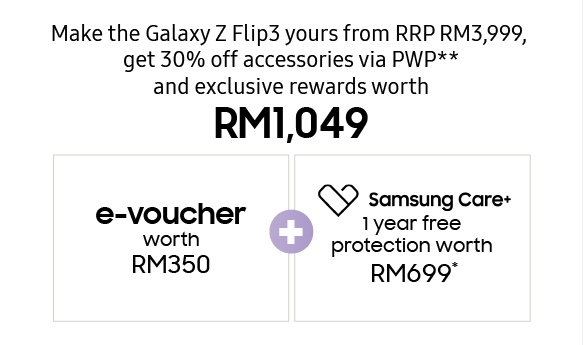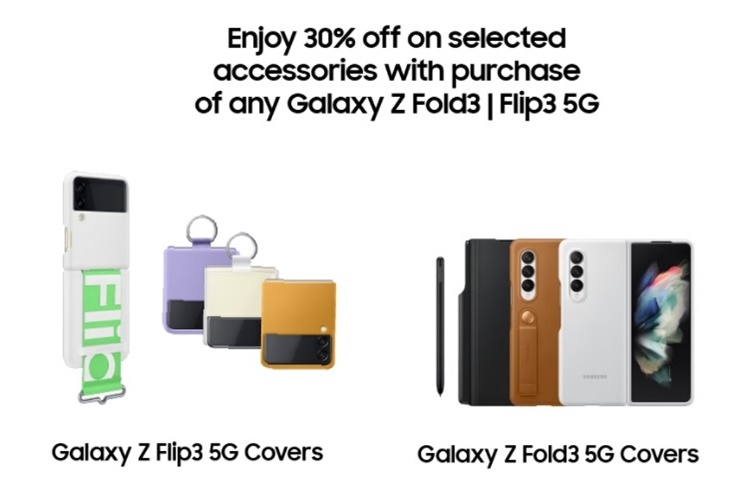 As we've mentioned, this launching campaign will run from 22 September until 31 October 2021. Samsung Malaysia will officially start delivering the Galaxy Z Fold3 5G to customers from 5 November 2021 onwards. That sounds like a long way to go, so you might as well get it now if you want to enjoy these special offers. Don't wait till it's too late, like the previous pre-order campaign period!
To learn more about the Galaxy Z Fold3 5G or Galaxy Z Flip3 5G, you may visit the official links below to get started: