Here's why your healthy Huawei Smart Life could start with the Mate 30 Pro and Watch GT 2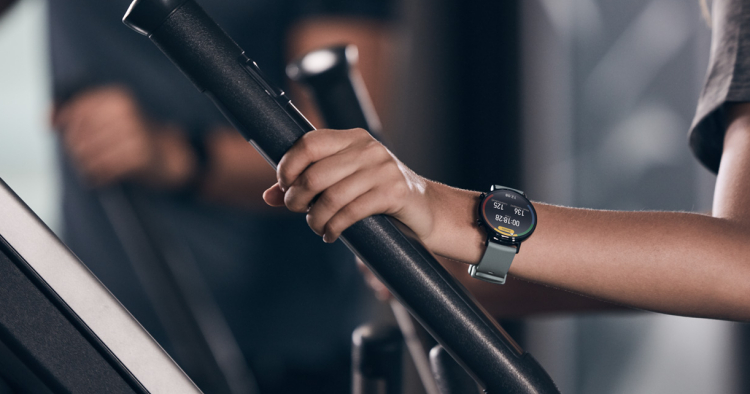 Getting healthy is an ongoing process that needs determination and discipline, but it always helps when you have some helpful companions along the way to remind you when you're not exercising enough or even a personal trainer that gives you advice. Thankfully, you don't have to get a live-in personal trainer, as you can get started on your healthy lifestyle with the Huawei Mate 30 Pro, Watch GT 2 and other Huawei Smart Life wearables, so read on to find out how.
Your long-lasting personal trainer on your wrist!
Not only does the Huawei Watch GT 2 offer a beautiful customizable watch face and minimalistic yet premium design, but it also tracks 15 sport modes so you can exercise at the gym, go swimming or run and hike, complete with low heart rate monitoring. While it can also check your pressure with a single tap on the touch screen, its Kirin A1 chipset ensures that it always stays connected via Bluetooth without draining the battery for 2 weeks.
If you happen to be walking, running or climbing and there is an incoming call, the Watch GT 2 is also fully capable of answering phone calls through the watch on-the-go thanks to the new speakers and microphones. Furthermore, the 5ATM waterproof rating ensures your ability to do so even while swimming. All the while, Huawei's improved TruSeen 3.5 keeps a close yet intelligent watch on your heart rate, even when you're asleep. This is particularly important for those with low heart rates as early detection could mean no or less damage to the heart tissue, something which you'd have to live with the rest of your life.
Not just for fitness
While the Huawei Watch GT 2 offers huge storage of up to 500 mp3 music files you can easily go wireless and keep it private with the Huawei Freebuds 3. If you don't have any Spotify or other music streaming services to listen to, the built-in Huawei Music App on the Huawei Mate 30 Pro lets you play various types of exercise appropriate music, including those specifically for exercising and running. Of course there's also music to chill and mellow out after a long training session, all of which are free, no monthly payments or ads required.
Tying everything together with the Huawei Mate 30 Pro
Tying the Huawei Watch GT 2 and Freebuds 3 together is the Huawei Mate 30 Pro which with its Huawei Health app offers you a centralized one-stop spot to track and monitor your health. This includes sleep patterns, steps taken, heart rate and even medals to help gamify your progress to a healthier you. Also, thanks to the One Tap to Share feature you can also share your health data quickly and fuss-free with a single tap between your Mate 30 Pro and Matebook laptop.
To add on more about the Mate 30 Pro, it is powered by the latest Kirin 990 chipset which is just 7nm and can handle a wide range of tasks from 4K HDR video to AI applications. The storage is also UFS 3.0 so you can transfer files faster than before with lower power consumption. The EMUI 10 provides a very detailed application and resource management control permissions, which you can adjust the optimal power configuration according to your own app usage habits, such as exercising.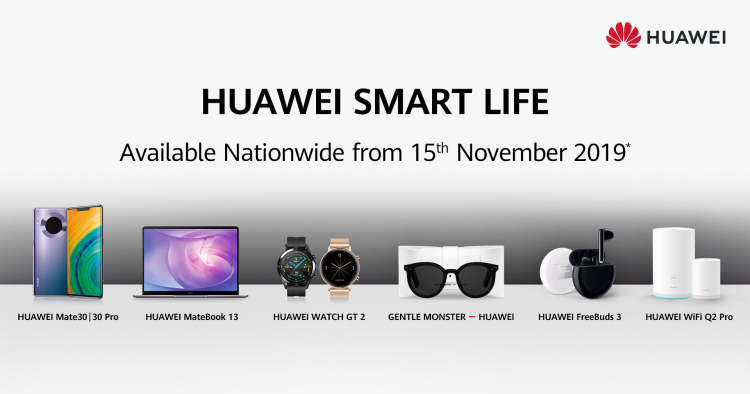 So what are you waiting for? Check out how your healthy intelligent lifestyle can begin or improve with more details on the Mate 30 Pro, Watch GT 2, FreeBuds 3 or even Huawei x Gentle Monster sunglasses via Huawei's Smart Life on their official website as well as their Facebook page.
Huawei Watch GT 2 46mm Specs & Price >