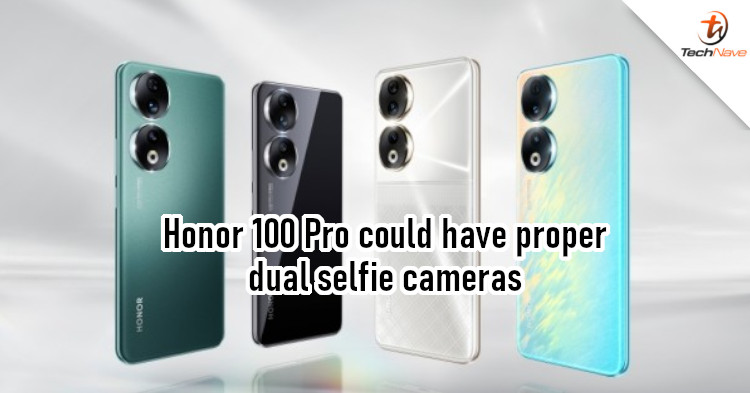 It wasn't that long ago when the Honor 90 series launched here. But Honor is already working on the Honor 100 series, which will include a Pro variant. It won't come anytime soon, but Honor could launch it as early as later this year.
As pointed out by Digital Chat Station, the latest Honor flagship phones are still some time away. However, the tipster has shared some specs for the Honor 100 Pro. Allegedly, the phone will use a "sub-flagship platform" from the Snapdragon 8 series. For reference, the Honor 90 Pro featured the Snapdragon 8+ Gen 1 chipset. If the Honor 100 Pro follows the format, it could come packed with the Snapdragon 8+ Gen 2, an unreleased chipset.
Besides the chipset, the source claimed the Honor 100 Pro would have a 1.5K resolution display. It's most likely an AMOLED display, which should have at least a 120Hz of refresh rate and 3840Hz PWM dimming. Another hardware spec mentioned was a dual front-facing camera. The Honor 90 Pro also features a 50MP+2MP dual-cam at the front, so a dual-cam for its successor isn't much of a surprise. Hopefully, Honor gives us a proper secondary front camera instead of a depth sensor this time. Fingers crossed for Honor fans.
It's early days, so we don't have the full details yet. But the Honor 100 Pro will supposedly have new features and smart interactions. Would it be enough to convince you to buy one? Let us know in the comments, and stay tuned to TechNave for more news like this.