The honor 5x and honor 7 Enhanced Edition (along with the honor Band Z1) are coming very soon next week on 26 January in Malaysia so there's much anticipation about it. But how different is it between the honor 7 and the Enhanced version? We decided to do some comparisons, and threw in the honor 5x as well because it's more fun that way. Read below to see how all the three devices fare against each other!
Tech Specs, Design and Features - Enhanced version wins (obviously)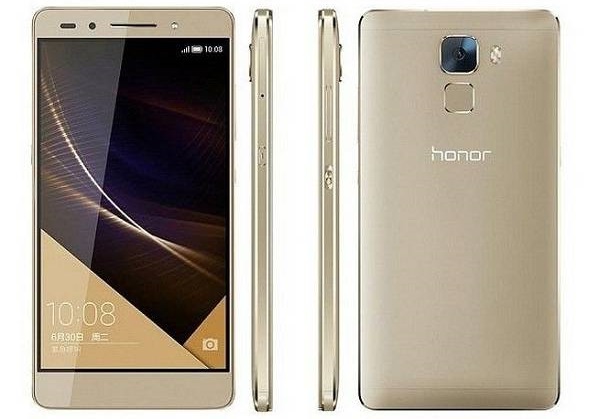 So lets start with the look and feel first, frankly speaking, all three devices really stand out with a premium metal build. The honor 5x (5.5-inch display) in particular offers a bigger screen display, while the latter two are 5.2-inch which isn't that bad, considering all three of them have superb 1920 x 1080p full HD resolution. As for the camera, both the honor 7 and Enhanced Edition features the same 20MP rear camera + 8MP front camera with soft LED flash, while the 5x's rear and front are 13MP and 5MP (with no LED flash).
The honor 7 Enhanced version takes the win in the storage section (32GB), however that can be quickly overlooked since all three can store up to 128GB worth of expandable storage via the MicroSD slot. All three should have a fingerprint sensor but the Honor 5x looks like it will not have the customizable smart key. Rest assured though, the Enhanced Edition comes with a Sony IMX230 sensor and dual tone LED flash.
Performance - Quite similar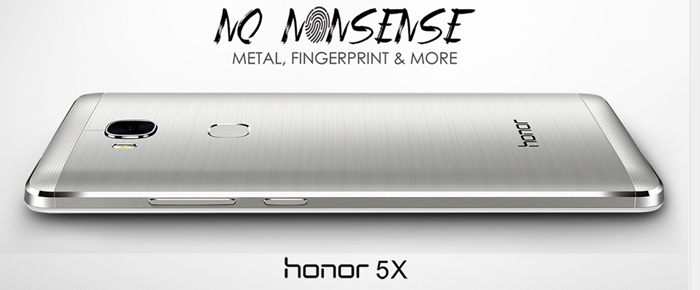 Moving on, the Enhanced Edition once again easily wins this one as it is running on an octa-Core Huawei Kirin 935 processor (4xA53 2.2GHz + 4xA53 1.5GHz) with Mali-T628 MP4 GPU. The honor 7 comes in second place (Quad-core 2.2 GHz Cortex-A53 & quad-core 1.5 GHz Cortex-A53 + HiSilicon Kirin 935) and the 5x is the last (Snapdragon 616 chip, with a 64-bit quad-core 1.7 GHz Cortex A53 and quad-core 1.2 GHz A53 cores ). Again, all three are powered by 3GB of RAM although the 5x also offers a 2GB RAM version; and besides that, their battery sizes are also quite close with each other as well, with the honor 5x being the lowest (3000 mAh), just 100 mAh difference from the honor 7 and Enhanced Edition, so it should be obvious that which device will last longer.
Also as mentioned earlier with the resolution above, considering the processor all three devices should also be able to perform similarly great for graphic and video watching. Lastly, the enhanced version has the latest Android 6.0 Marshmallow with EMUI 4.0, while the other two are still using Android 5.0 Lollipop with EMUI 3.1.
Price and Conclusion - Depends on what you're looking for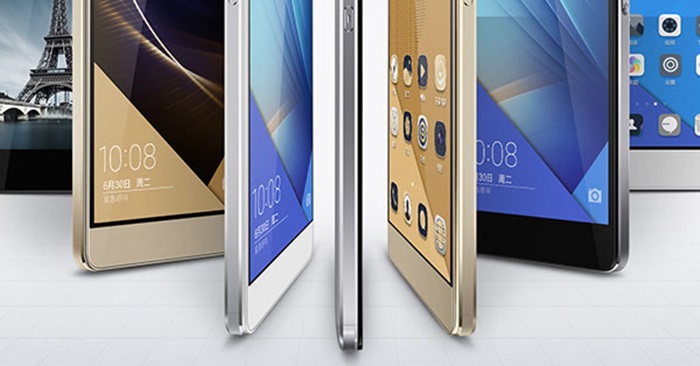 Currently the honor 7 costs RM1399, the other two still don't have a price tag yet but we can expect the 5x to cost lower like around RM668 (after converting from Chinese Yuan), and the enhanced version to be higher (RM1338 in China's currency rate). And even though the enhanced version is the clear winner, it doesn't mean that you have to choose that one. If I were to choose between the three of them, I'd choose the 5x because of the bigger display. Not to mention, the price should be more affordable and the tech specs aren't that too far off with the honor 7 and enhanced version. However, if you like taking a lot of pictures then the enhanced version is probably the best one because it sports a Sony IMX230 sensor and 32GB storage.
That's all for now, stay tuned as we will cover the honor 5x and honor 7 Enhanced version next week. In the meantime, you can always check out our tech spec comparison tool between the honor 7 Enhanced Edition, honor 7 and honor 5X. And as always, thanks for reading!