How the Huawei Freebuds 3 enhance your Smart Life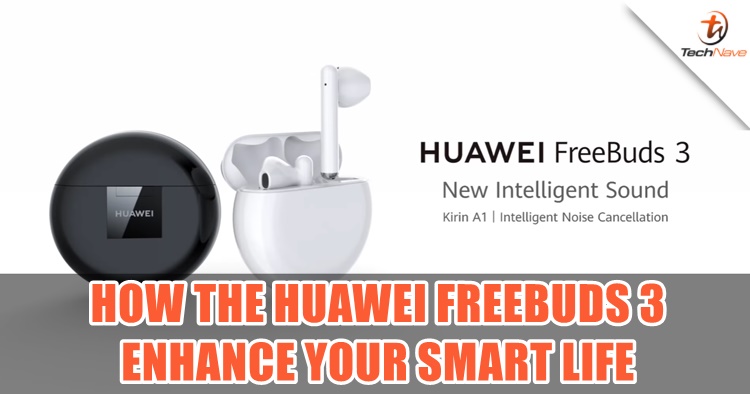 Have you ever tried to enjoy a peaceful weekend only to be disturbed by a building under construction nearby? Or having a nice cup of coffee in a cafe reading a book, then along comes a group of loud teenagers. In situations like this, active noise-cancelling headphones or earphones would certainly be useful and there are plenty of them in the market. But today, we will be taking a look at the Huawei Freebuds 3.
The Freebuds 3 have been released in Malaysia for a few days now since late November for RM679. Not so bad for a price tag, right? If you're wondering what does it offer, well here's where we come in for some of the key highlights.
Simple design + active noise reduction
The design is really simple as Huawei uses a semi-in-ear earphone design, where the shape can fit into our ear canal nicely. But it also has a convenient touch sensor control, you can double-tap on the outer part of the earphone to take an incoming call or hang up, as well as playing or skipping a song (on the right side) and turning the active noise cancellation on or off (on the left). If you take off one of the earphones, it pauses a song and comes back on once you put it back!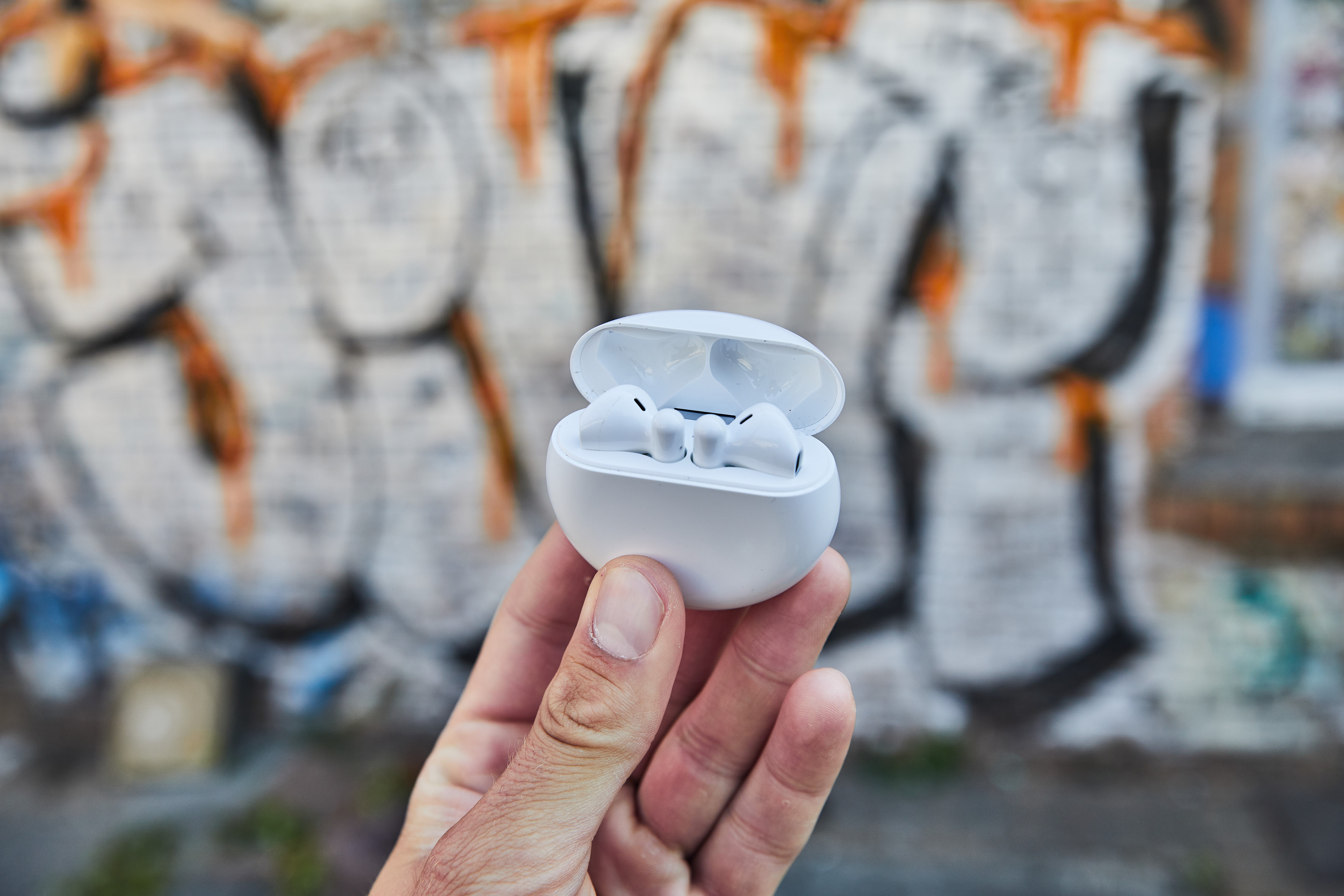 According to Huawei, how the Freebuds 3 achieve noise reduction is by sending a reverse soundwave to cancel the ambient noise. After connecting to a Huawei Mate30 series phone (which is almost instantaneous), the noise reduction effect comes online. The closer the reverse soundwave is to the noise, the better the noise reduction. For example, if you're wearing the Freebuds 3 on the subway or on the road, the ambient noise can be reduced by half and you won't need to turn on the song's volume too much.
The active noise-cancelling technology also works during a phone call, even when there is a train nearby. This is due to the bone voiceprint sensor that can cope with any sudden incoming noise to a certain extent. On top of that, Huawei also prepared 9 different parameters for you to adjust according to the structure of your ear and wearing habits, which is useful for adjusting the noise reduction effect.
Sound quality - Ultra-Low Latency for videos and games
Besides bein able to handle phone calls, the Freebuds 3 also have low latency and low power consumption thanks to the Kirin A1 chip, AAC coding and its 14mm dynamic coil. Combined with a unique dual-channel synchronous transmission technology, it allows the left and right earbuds to communicate directly with the mobile phone so there is hardly any delay in audio performance.
Speaking of performance, the Freebuds 3 could help mobile gamers on their gaming experience as well. For instance, hearing footsteps or other vehicles nearby is easier now on screen, as the stereo channel and sound effects are able to distinguish the sound's location. Then for watching videos, it can be argued that users can have a more immersive experience with the enhanced stereo sound effects
Long-lasting battery life and wireless charging
As mentioned earlier, the Kirin A1 chip enables low power consumption as it can be used for around 4 hours for listening to songs. Coming with a charging casing, the battery life can go on for the whole day easily. To add on, the charging casing can also be charged via wireless charging which the Huawei Mate30 series has through its reverse wireless charging feature.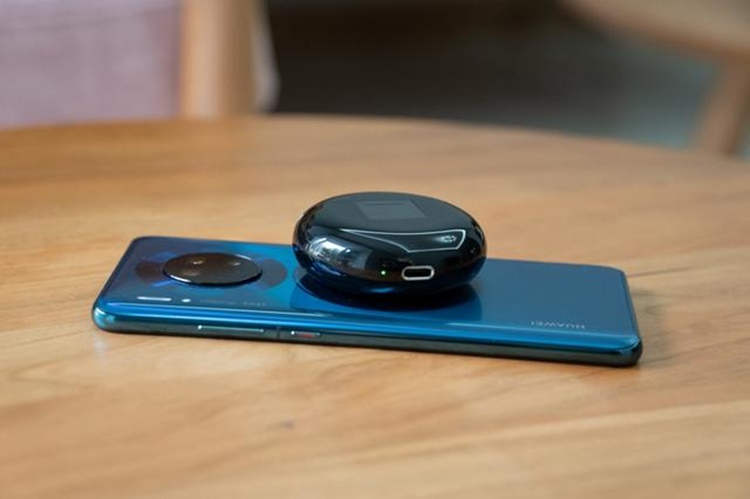 Before we end the article, it's worth mentioning that the Huawei Mate30 series has some innovative and futuristic features such as the AI Gesture Control, AI Screen Rotation, and AI Information Protection. Together with the Freebuds 3, it can be the start of your personal Smart Life experience! To connect the Mate30 series with the Freebuds 3, just simply sync it via Bluetooth and you'll be good to go. It's super easy, barely an inconvenience.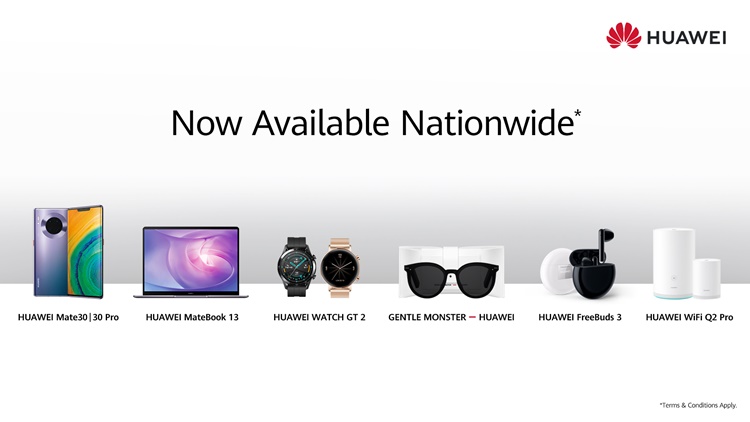 In conjunction with the release, Huawei recently launched its 50GB cloud storage for all of their Mate30 Series. You can claim it and enjoy a three-month free cloud storage of 50GB by just logging in with your HUAWEI ID on your device Settings (Malaysia setting configuration), then go to Setting > Account > Cloud > Upgrade Cloud Storage > Claim 50 GB (valid for 3 months only).
To know more on other Huawei Smart Life products, simply visit their official Facebook page right here to check it out. To purchase the Freebuds 3, it can be bought at their website. Stay tuned for more Huawei promotional news at TechNave.com.