How the Huawei MateBook and Watch GT makes the Mate 20 Pro a more complete smartphone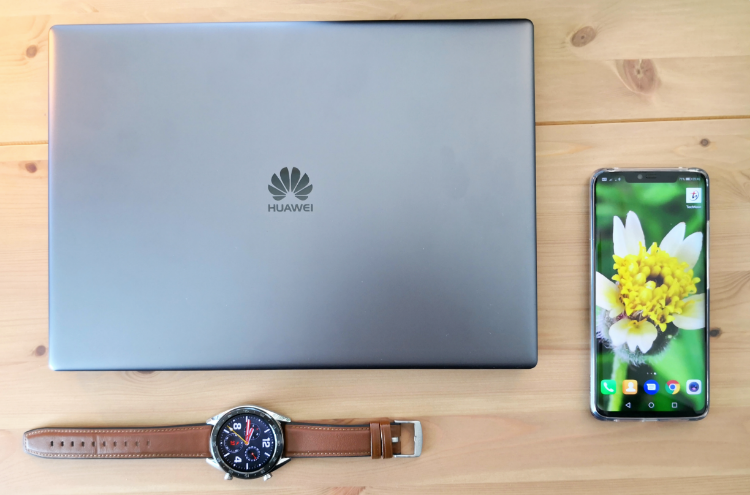 Recently, I took a business trip with the Huawei Mate 20 Pro and while it is one of the most revolutionary smartphones around, the extra MateBook X Pro laptop and Watch GT smartwatch I brought with me really helped to make it a more complete experience. Read on to find out how exactly the Huawei MateBook and Watch GT can make the Mate 20 Pro a more complete smartphone.
Initially, I brought the Huawei Mate 20 Pro along with an additional Miracast dongle so I could take advantage of the wireless projection and PC-like EMUI Desktop but it turns out many of the TVs in Malaysia's hotels don't actually have HDMI ports. Turns out big screen size is the only thing going for them as the one in my room also didn't have Miracast built in. Perhaps if they don't all suddenly malfunction, most hotels don't really change their TVs to newer models regularly.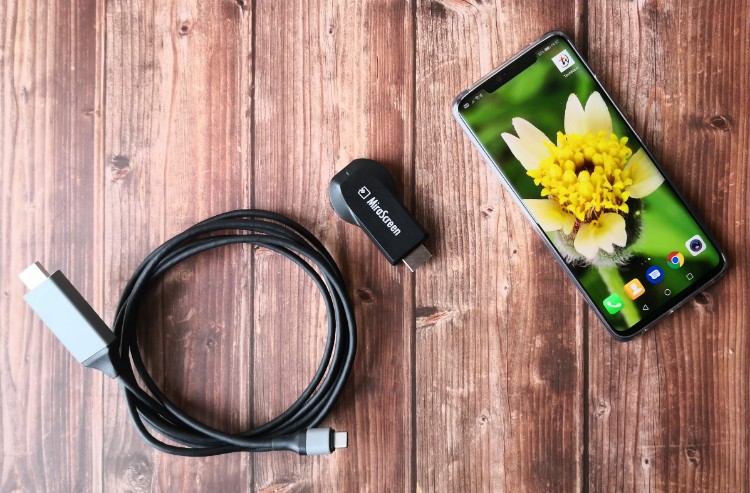 My initial travel setup
Thankfully, I'd packed along the Huawei MateBook X Pro and while I have no problems with working on the Mate 20 Pro with an extra bluetooth keyboard, the bigger 13.9-inch FullView display with 3000 x 2000 pixel resolution was a delight to work on. While teeny tiny text and images were super crystal clear, what really struck me was the sheer premium build quality of the laptop as I didn't end up using the bluetooth mouse I'd brought with me thanks to the smooth Gorilla Glass protected touchscreen.
Thanks to the quad Dolby Atmos speakers, the MateBook X Pro also played all my favourite orchestra pieces with no problems (even the really high notes, which is really impressive). While I didn't actually have the chance to do so, if I'd coupled this ability to fill my entire hotel room with great sound along with the FullView display, I expect that the MateBook X Pro would be an excellent all-in-one presentation device too.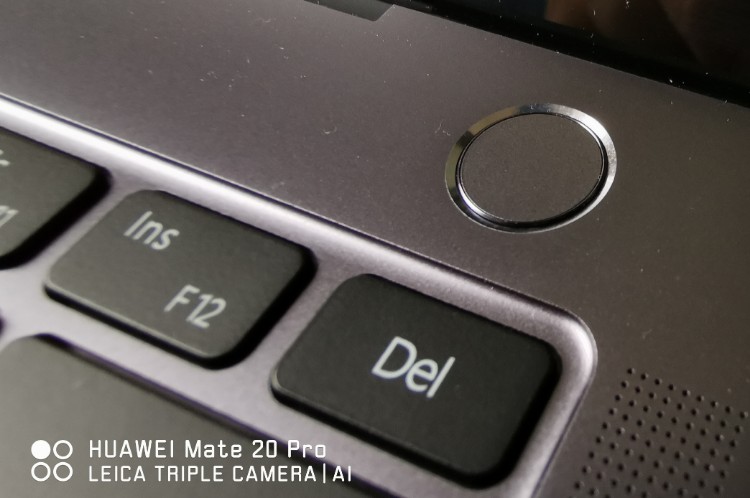 You just need one touch to pass the login using the fingerprint scanner built into the power button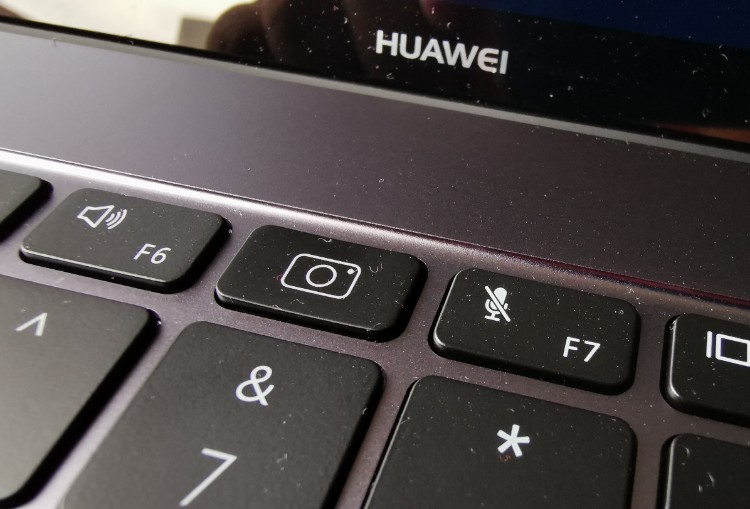 The recessed web camera is normally hidden as a function key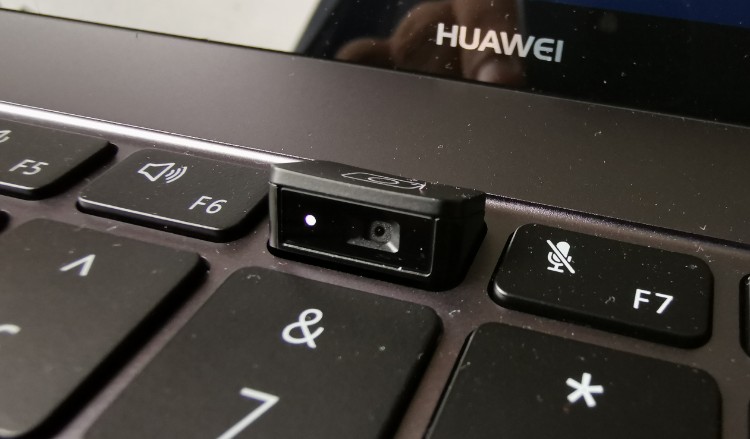 The recessed web camera pops up when you need it and it even has a mini light for those dark situations
Other interesting features I found particularly useful on the MateBook X Pro included the fingerprint sensor built into the power button, which unlocked the laptop quickly and securely. I also found the unobtrusive recessed web camera hidden as a small pop-up function key in the keyboard to be another clever yet secure design, especially since it also comes with a built-in mini light, to help take better pictures or video in the dark.
However, the Mate 20 Pro still takes the better pictures and videos (much better actually) so I still used it for all of my photography and video recording needs. Now, one of the main reasons why I don't really like to bring laptops about is that it is so tedious to transfer files from your camera to the laptop. Having to deal with all the cables, adaptors and readers can be a real hassle (the struggle to remember to bring them is real, yo). Thankfully, with the Mate 20 Pro and MateBook X Pro there is the fast and wireless Huawei Share.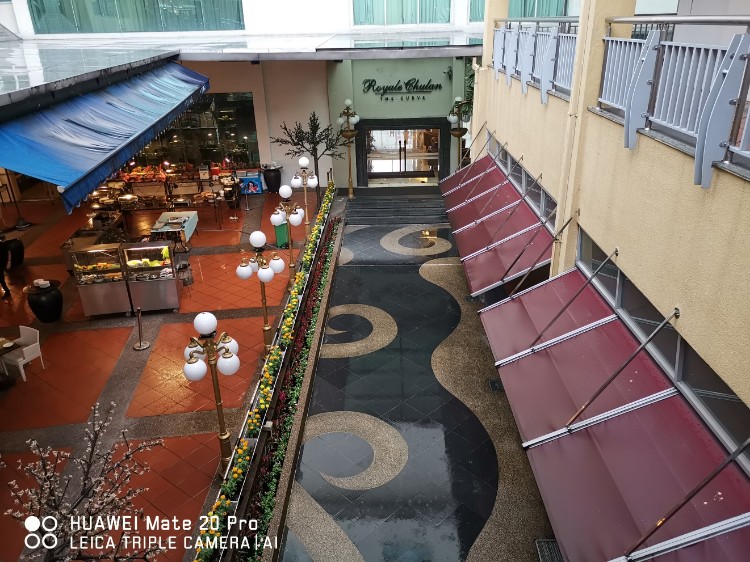 Check out all the colours and details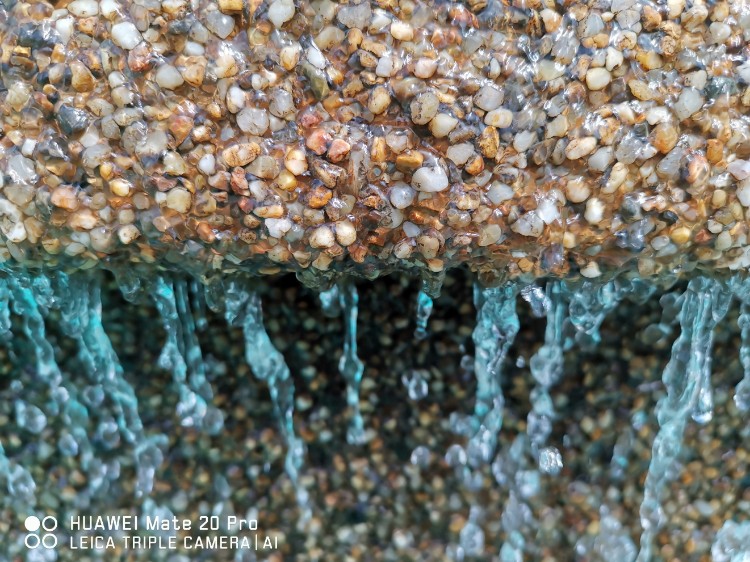 Looks like frozen icicles when they're actually moving water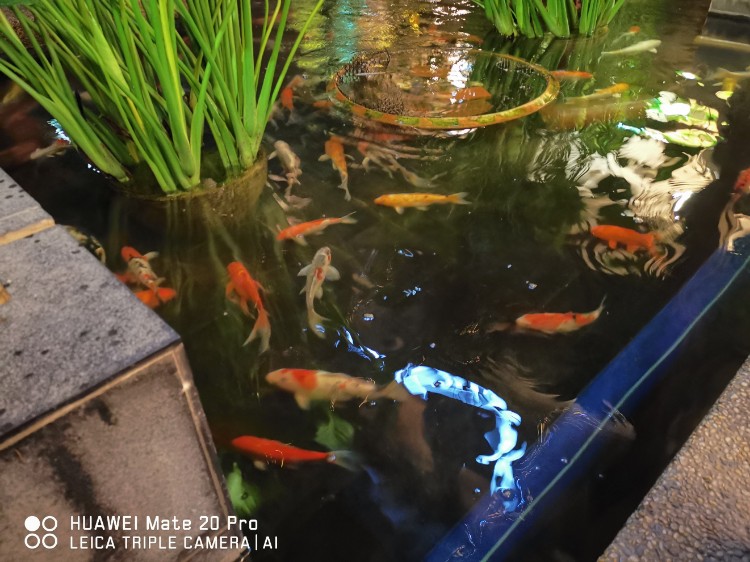 Is that a glowing ghostly fish following its brothers? ... nah, its just the Mate 20 Pro capturing clear reflections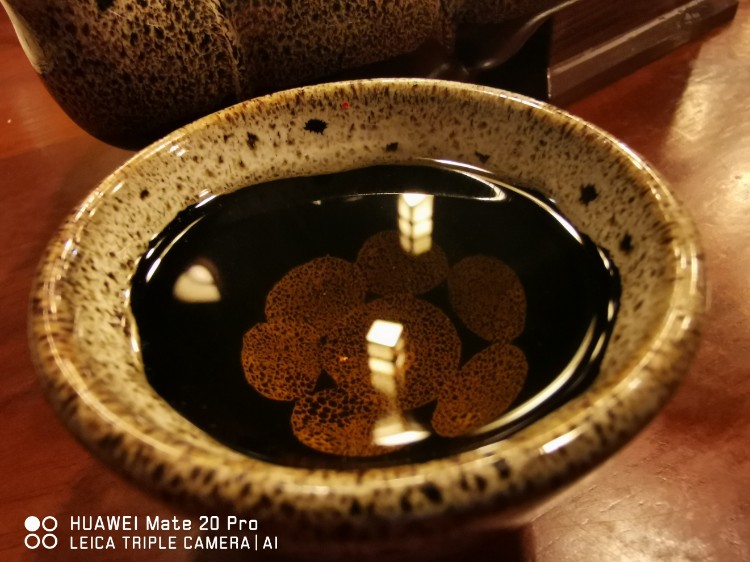 Lights in the tea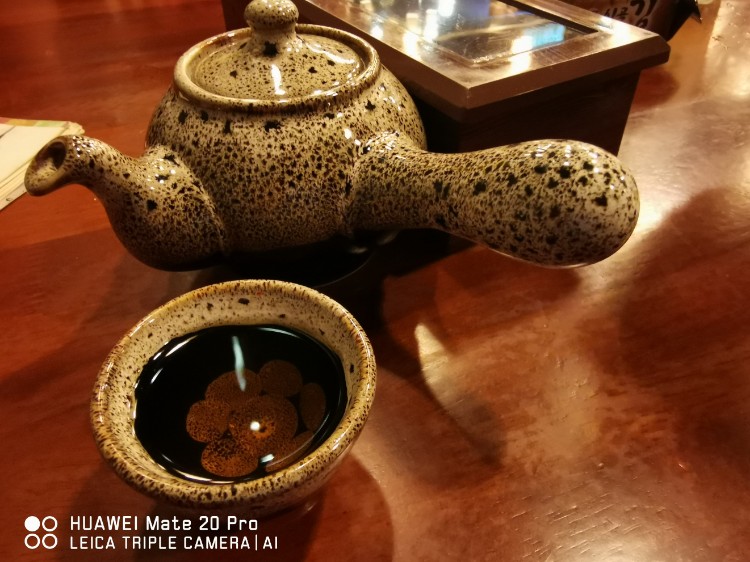 Takes awesome shots even in low-light
While Huawei Share also uses bluetooth to transfer files (it doesn't use your mobile data but it also uses wifi), it is significantly faster than bluetooth transfers. If you were to use normal bluetooth to transfer say a 2 minute and 40 second FHD video file (about 286MB) it would take a bit more than 1 hour. With Huawei Share it only took around 2 minutes with no fuss using the import function. You do have to connect your Huawei phone to your Matebook laptop using the PC Management app, but this is super easy to do.
Since the business trip was going to be a couple of days, I'd also brought along the Huawei Watch GT keep me up to date with all the notifications that I get, as Huawei said that it has an awesome 2 week battery life. In my time with it (nearly a week) it was still more than 50% and it not only kept me up to date (without having to bother anyone else) but it also tracked my health, heart rate, steps and sleep patterns without having to worry about water or splashes thanks to its 5ATM water resistance, TruSeen 3.0 heart monitoring and TruSleep 2.0 sleep tracking.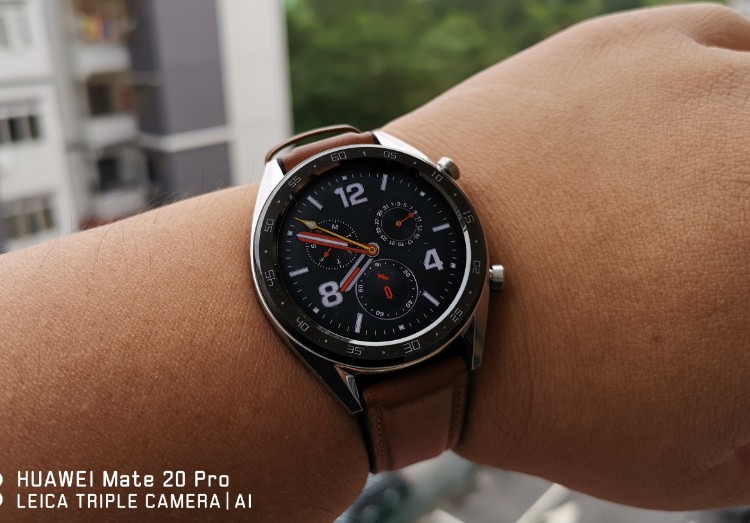 The classy Huawei Watch GT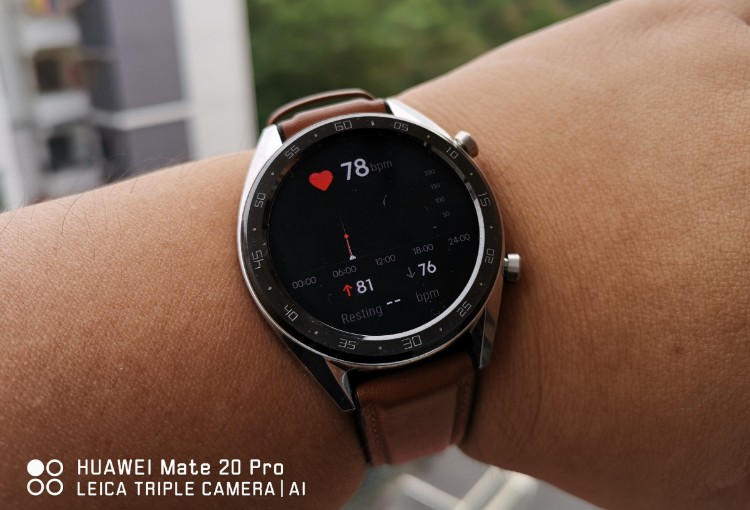 Tracks my heartbeat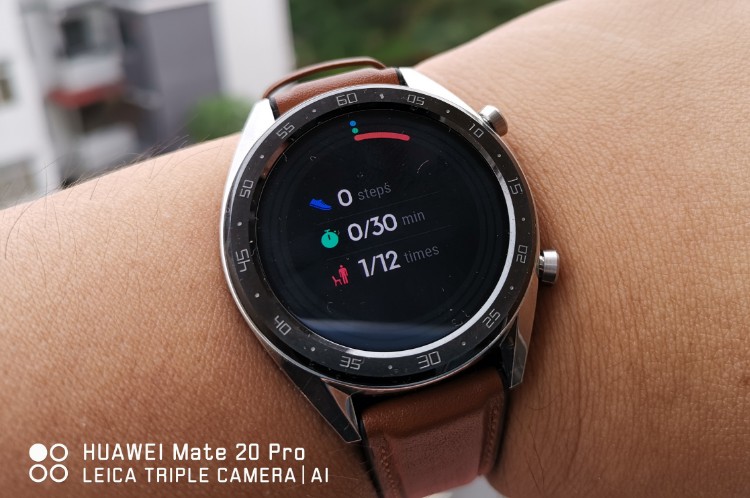 Also tracks my fitness... or lack of it
While the Mate 20 Pro and MateBook X Pro both offered awesome battery life unplugged, and the Mate 20 Pro had 40W SuperCharge 2.0 for 100% back in a bit more than an hour, the Watch GT remained the only Huawei device of the three to last longer than the business trip (it still hasn't been charged yet!), so this is pretty amazing compared to most smartwatches, which need to be charged back in a day or 2. In addition, all three devices definitely turned heads with their premium styling, so I looked good with any of them.
Overall, having a Huawei MateBook like the MateBook X Pro and the Watch GT certainly helps to make the Huawei Mate 20 Pro experience more complete. Sure, you can get a different laptop or smartwatch, but who doesn't want faster wireless transfer speeds and longer battery life while looking awesome with your brand new Mate 20 Pro? For the most part, the benefits certainly outweigh the cons (I don't think there are any cons, lol) but you can decide yourself by dropping by a Huawei Experience Store and checking out all three devices face to face or you can wait for 11.11 (11 November 2018) for huge discounts online.
Huawei Mate 20 Pro Specs & Price >