How to buy a laptop for College, University or Higher Education in Malaysia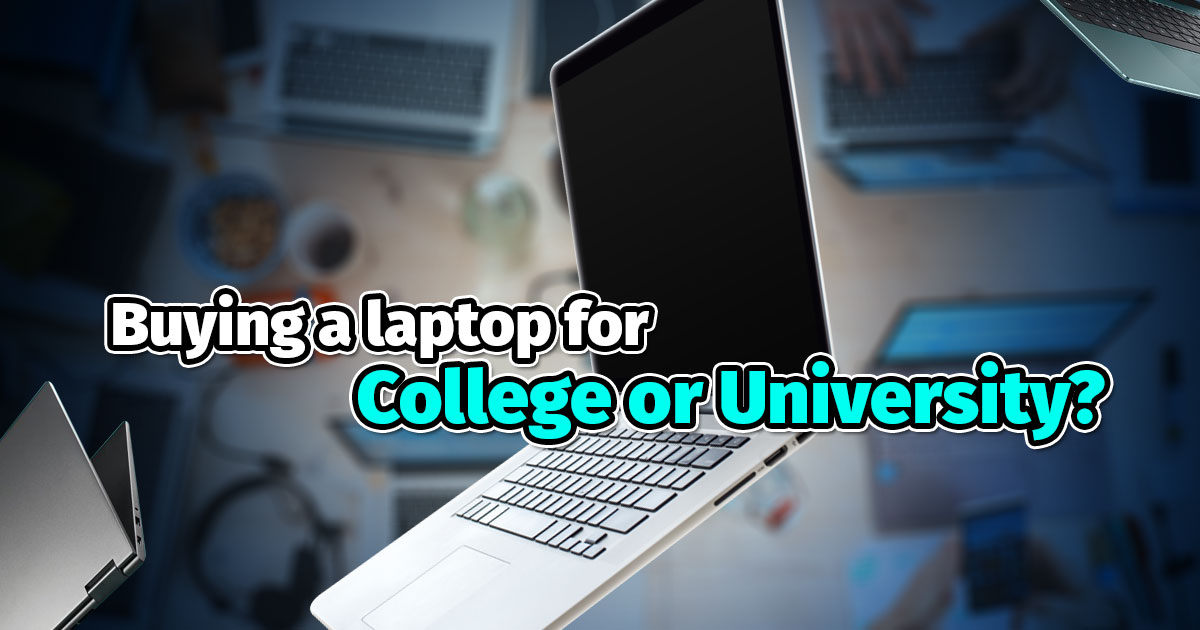 When picking a laptop to be used primarily for education, it is important to ensure that it comes equipped with essential features to make your studying experience much more enjoyable. Not only that, as a student, you would ideally want a laptop that's also affordable enough while being able to last you at least until you are done with your studies but there's more to it than that.
With all that being said, this article will highlight several key features you might want to consider when looking for a laptop for higher education. So let's have a closer look, shall we?
HDMI port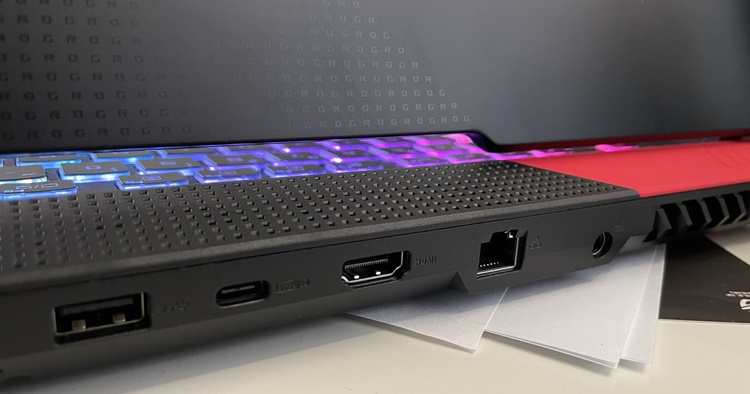 Having an HDMI port is essential for doing class presentations

The HDMI port is something worth considering when getting a laptop because of how frequently you're required to do presentations for classes. But that's not all. Once you've graduated, you might still be required to do presentations at work.
Sure, you could get a USB to HDMI dongle, but having a built-in HDMI port is a lot less of a hassle because you don't have to carry a dongle around. However, built-in hardware is usually much more reliable than buying from a third party vendor, which means there's a lot less chance of running into issues.
There are university campuses that are equipped with projectors and smart TVs out there that lets you mirror your display over a WiFi connection. However, you should still have an HDMI port as a backup should there be any connectivity issues or if your campus does not have such a device.
Built-in SD card reader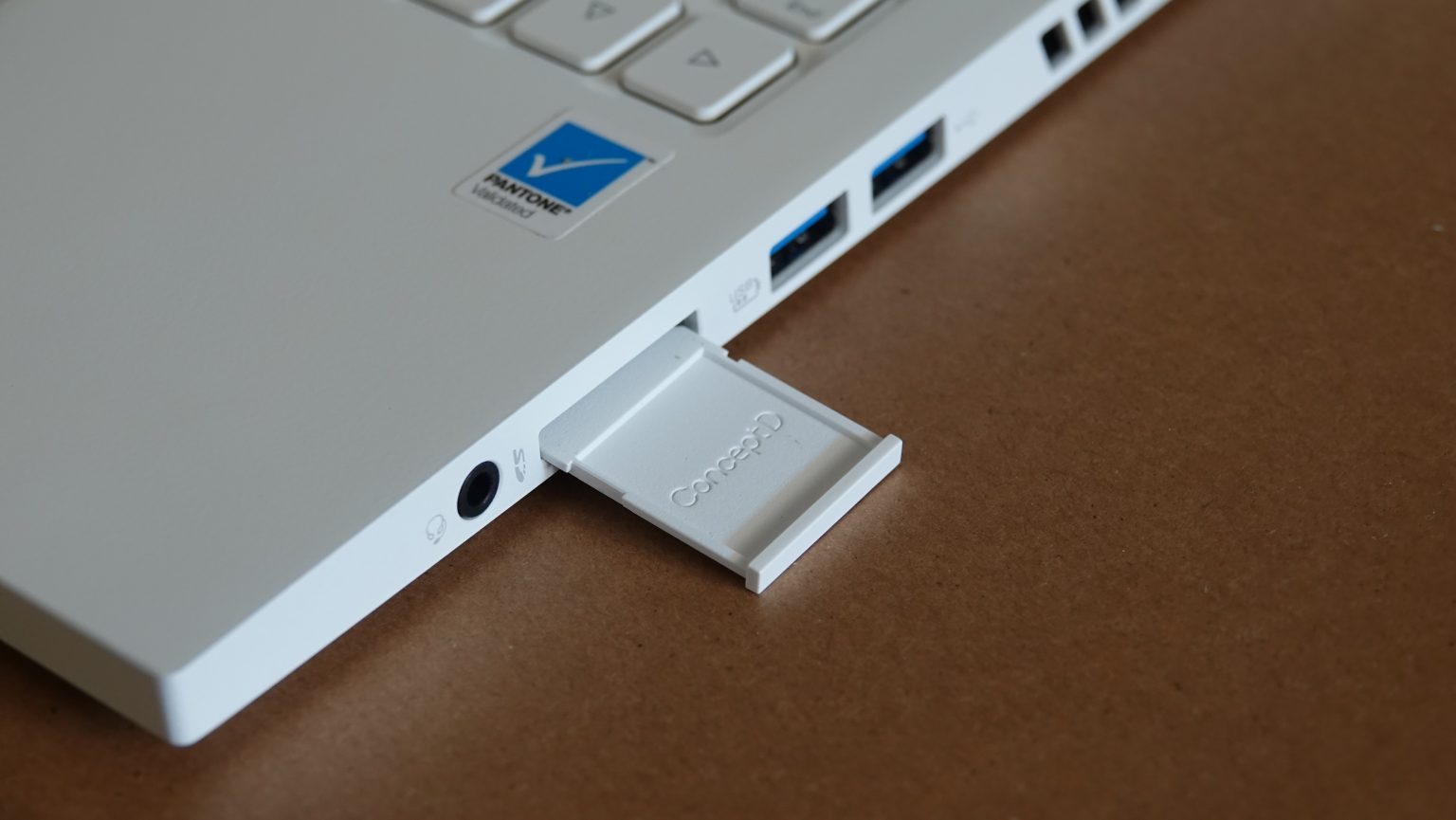 Full size-SD card reader on the Acer ConceptD 3 Ezel

A built-in SD card reader is particularly important for those who are taking classes that involve creating content. You might need to upload files from your camera to your computer constantly. With that in mind, a laptop equipped with a full-sized SD card reader will be very convenient as you don't need to hunt around for a dongle.
Ideally, you would want a full-sized SD card reader instead of a MicroSD card reader because most cameras these days natively support the SD card. Of course, you could use the MicroSD card with a MicroSD to SD card adapter, but the adapters are usually quite unreliable due to their shoddy construction.
How light do you need the laptop to be?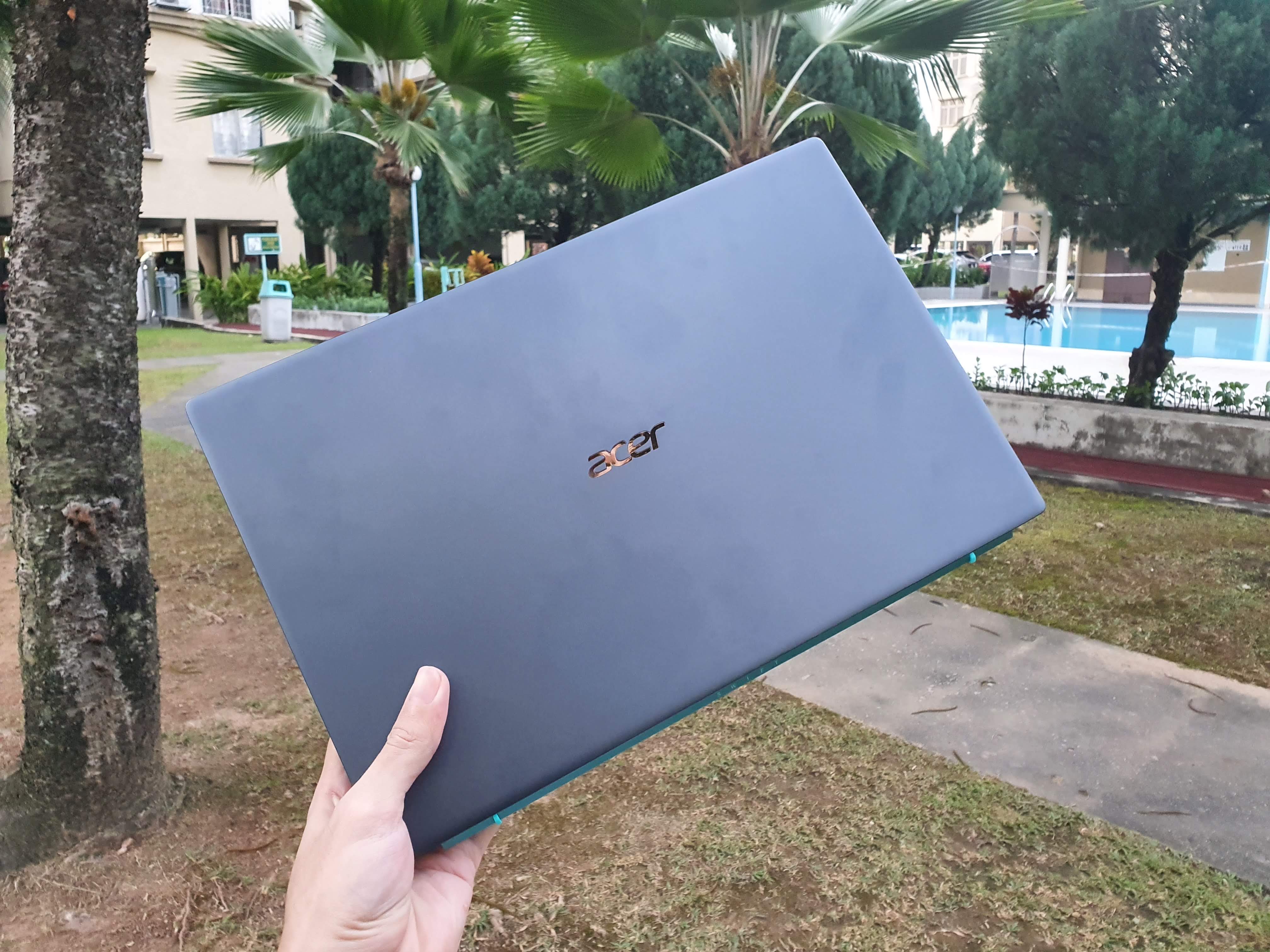 Light enough to be carried with one hand
Because you're constantly required to travel between classes or meeting rooms, a lightweight laptop will help tremendously in reducing back strain. In addition, lightweight laptops are usually smaller in size, allowing you to keep them in storage compartments that are generally not possible with larger laptops.
However, some laptop manufacturers tend to replace most of the I/O (Input / Output) ports in favour of just 1 or 2 USB Type-C ports, which is not a bad thing, but you'll have to carry a bunch of USB Type-C dongles. With that said, you might want to have a closer look at the I/O options before committing to purchase a lightweight laptop.
Do you need a number pad?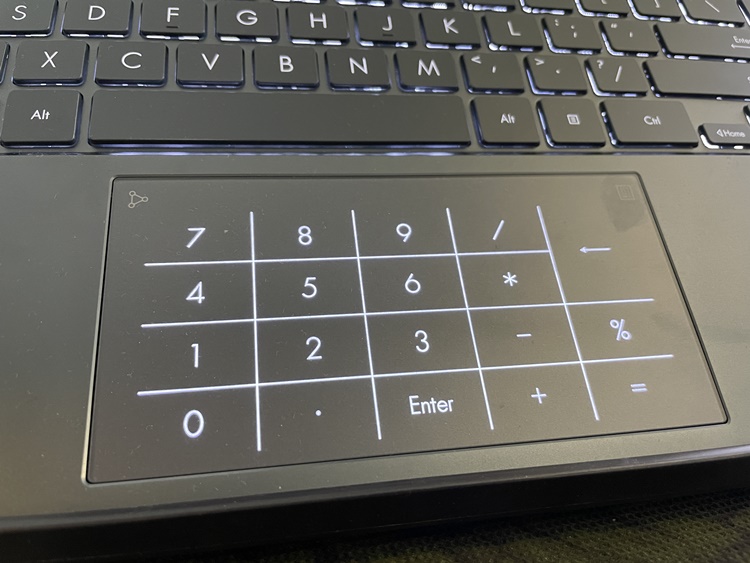 ASUS' NumberPad Pro 2.0

If you're studying a subject that involves inputting many numbers, you should consider getting a laptop with a number pad. However, they're usually a little larger because the number pad takes up quite a bit of space.
If you prefer a smaller and lighter laptop but still need a number pad, you could get an external number pad instead. Also, some number pads allow you to connect to the laptop via Bluetooth connection, which means less fumbling around with wires.
Long-lasting battery life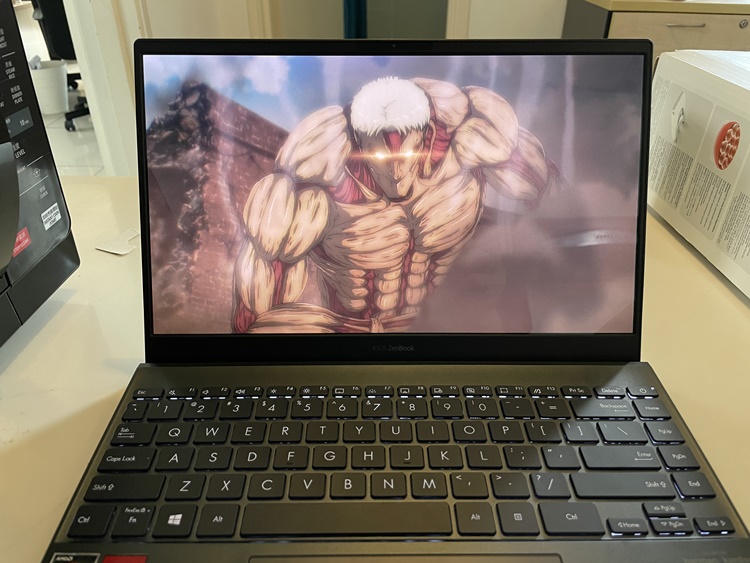 More than enough battery to get work done and watch shows
Having a long battery life is a huge benefit because you won't have to lug around the laptop's charging brick, which can be pretty hefty. Also, since you'll be travelling between classes, you won't have access to power outlets to top up your laptop's battery.
With that being said, having a high-capacity and power-efficient laptop lets you travel around campus without worrying whether you have enough battery to last the entire day. But, laptops with a much larger battery size are usually larger and heavier than those with a smaller battery capacity.
What course are you taking?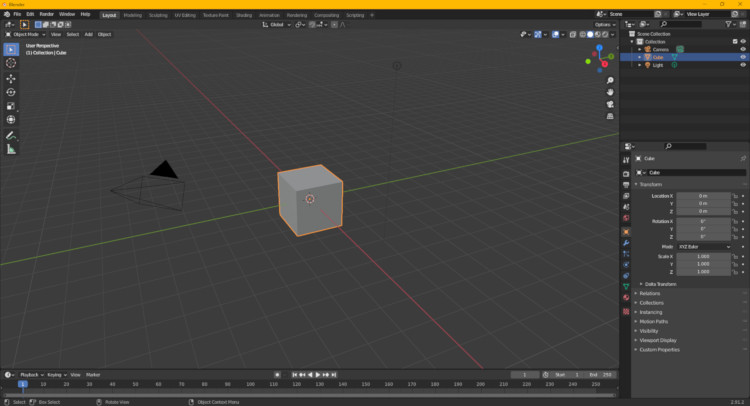 3D modeling takes up a lot of RAM!
Your laptop choice largely depends on the course you're taking as well. For example, if you're taking a course that involves working with 3D models, you might want a laptop equipped with more RAM and a dedicated GPU, which can be a little more expensive.
With that in mind, it'll be more cost-effective for you to get a slightly expensive but beefier laptop early on so that you don't have to change it in the second or third year of your course (which is usually when you'll start using these 3D software or do video rendering). If you only intend to use basic software such as Microsoft Office and your web browser for research throughout your course, a lower-end laptop will be more than enough.
Which laptop should I get? Our recommendations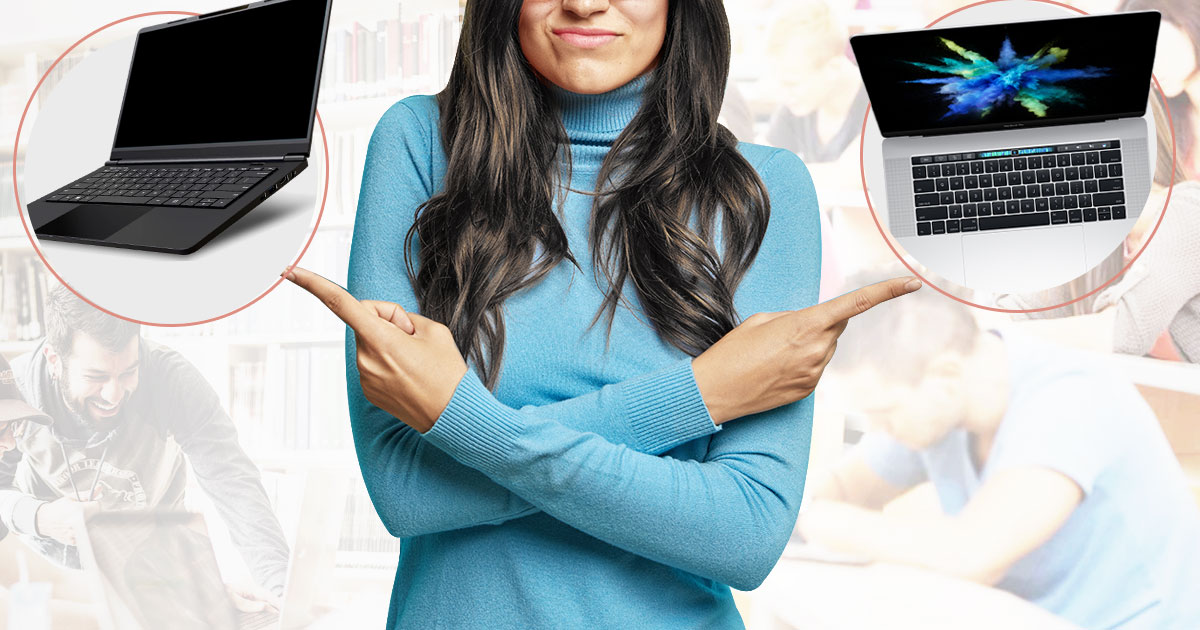 If you're not sure which laptop to get, here are some recommendations to help you get started. The first laptop you should consider when getting an education-focused laptop is the Acer Swift 3 (priced from RM4199), which comes equipped with an abundance of ports, including an HDMI port, USB port, and a 3.5mm port while weighing in at only 1.19Kg.
Another laptop that deserves consideration would be the ASUS ZenBook 13 (priced at RM3999) that's slightly lighter than the Acer Swift 3. Unlike the Swift 3, the ZenBook 13 comes with the ASUS NumberPad 2.0, which is a number pad built into the touchpad. If you don't need the number pad, there's also the MSI Prestige 15 from RM3999 which has a built-in microSD card reader and plenty of ports.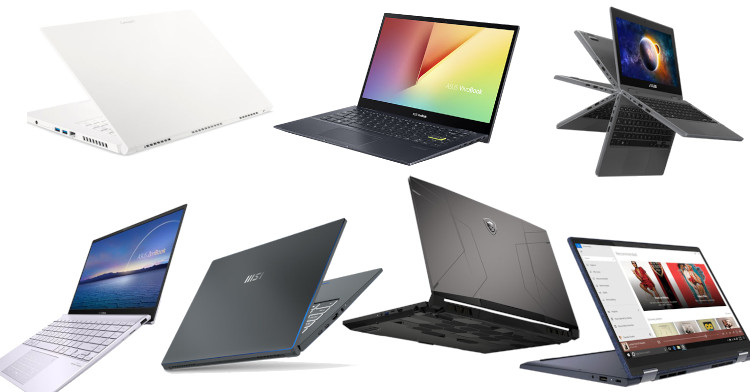 If you fancy a laptop that can double as a tablet, the Lenovo Yoga 6 laptop comes in at the price of RM4299. The laptop comes with a 360-degree hinge, and it supports a stylus that can be used to write down notes on presentation slides quickly. Unfortunately, it does not come with an HDMI port. Alternatively, you can go for the ASUS VivoBook Flip 14 that comes with touchscreen and stylus support from only RM2999.
If you're looking for a beefier laptop for workloads such as video editing or 3D modelling, you might want to consider getting Acer's ConceptD laptops such as the ConceptD 3 (From RM7399), which comes equipped with a colour accurate display with Delta E < 2 which makes it ideal for colour-accurate workloads. If you still need a powerful machine but have less of a budget then there's the MSI Pulse GL76 from RM6999 which still comes with NVIDIA GTX 3060 discrete graphics and a 1TB SSD but has a lower but still high-end 17.3-inch FHD 144Hz display.
If you're only in the market for a budget laptop, the ASUS BR1100F at RM1599 comes equipped with stylus support, is shock-proof, spillproof, and it can be easily repaired should there be any hardware issue because of its modular design.
With all that said, what are your main criteria when getting a laptop for education? Let us know on our Facebook page and for more updates like this, stay tuned to TechNave.com.