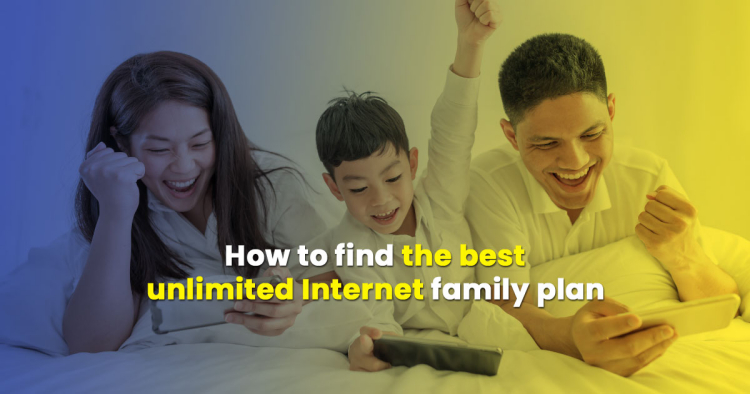 In today's connected world practically everyone in your family needs a mobile device which then leads to the fact that everyone in the family also needs mobile Internet. Instead of having to share YOUR data or turn your phone into the family hotspot, there are now plenty of options for unlimited mobile Internet family plans.
However, just like it was when you were looking for a personal data plan, finding the right plan for your family is tough as there are so many choices. For that reason, we've made a guide on how to choose the best unlimited mobile Internet plan for your entire family and the top features to look for, so do read on.
#1 Fast Speed and speed caps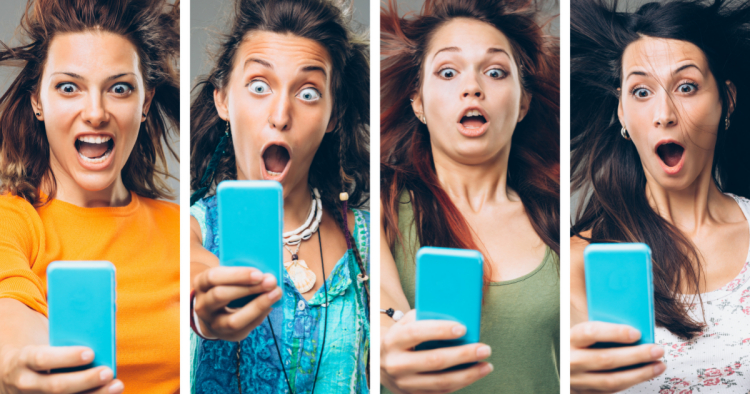 The faster the mobile Internet speed the better it is for you and your family. Downloads don't take hours to complete, games are more stable and movie or music streaming doesn't pause or need to buffer.
Thankfully, mobile Internet speeds can now reach even 300 Mbps, so this is one of the first things to look out for for any mobile Internet plan. It would also be great if all your lines have the same 300 Mbps speed, but there are some providers that cap speeds of the non-principal lines.
#2 Are you covered?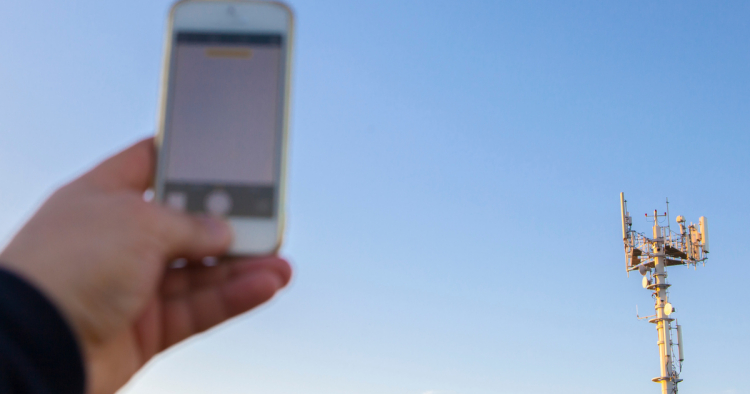 There's no point in getting 300 Mbps speeds if your chosen telco does not have widespread coverage. The moment you step out of the limited coverage area, speeds will no doubt drop down to 2G (especially as 3G has been scrapped in Malaysia).
So, the next thing to look out for is to always check the telco coverage map and make sure that your home, workplace and places that you usually go to are covered.
#3 Look for the real Value-for-money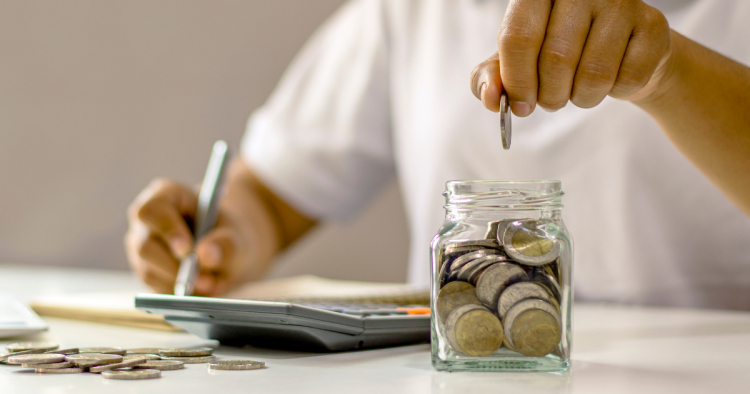 Most unlimited family Internet plans these days cost about RM300 or so per month, more or less and the easiest way to check if they are value for money is to see how much the basic plan is priced for and for how many lines.
If the base plan is limited to just 1 or 2 lines this may not be enough but if it is 4 and above you could end up wasting an extra line if you only have 3 family members. We think having 3 lines for the base plan for a family (1 for you, 1 for your partner and 1 for your child) is the safest as you can usually add on more lines for around RM40 to RM50 per line afterwards.
There are some unlimited family Internet plans that don't allow any extra lines though, but if it is available, it makes things more flexible in the long run.
#4 You can add-on fibre for home or share for hotspots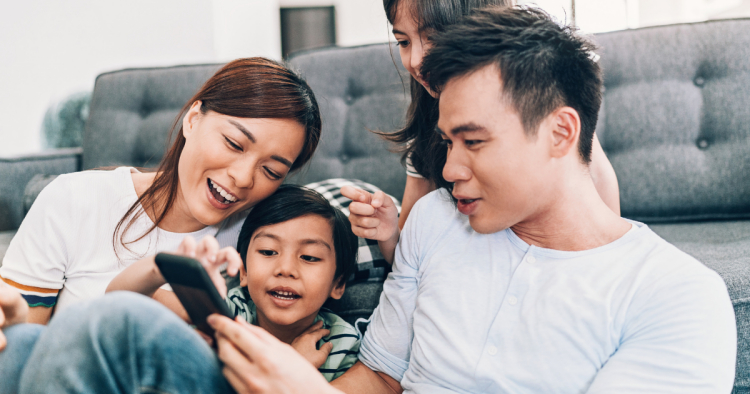 Most unlimited plans do not allow you to share your data which is understandable since telcos wouldn't profit if people put their unlimited plans into Wifi routers. However, good unlimited family Internet plans will allow you to use hotspots. This can be pretty handy as many devices in Malaysia like laptops and smart TVs don't have SIM card slots.
Better unlimited family Internet plans will also let you add on Fast Home Internet as well so you don't have to sacrifice your phone just to make it into a hotspot at home. But when you do need to share data outside of the home, these better unlimited family Internet plans should offer enough hotspot data and the option to add on more if you need it.
#5 Is there any "catch"?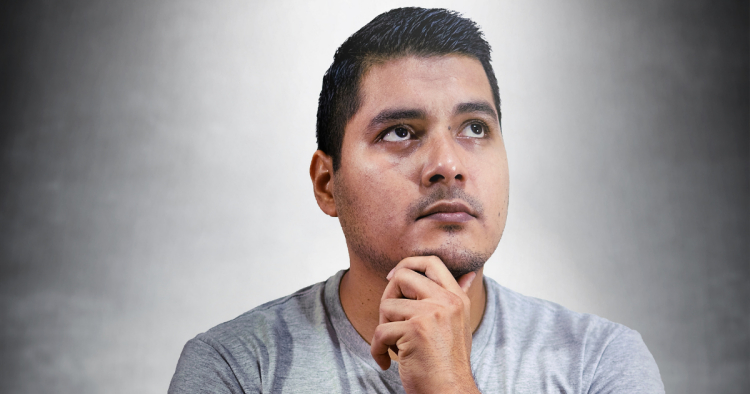 Since you're going to basically sign up for 1 or 2 years, you should look for an unlimited family Internet provider that is transparent about how much it costs. This way, you'll know that there are no hidden costs or a "catch".
An easy way to see if your telco isn't hiding things or is transparent is if you can customize the unlimited family Internet plan yourself, or there are calculators onsite that show exactly what you'll be getting and for how much. You can also search their FAQs and terms and conditions, just to see that nothing is fishy.
So, there you have our top features to look for to get the best unlimited family Internet plan here in Malaysia. We wish you good luck in hunting for it, but if you're not exactly sure about yourself then the Digi Postpaid Family Unlimited is one unlimited family Internet plan you could probably go for.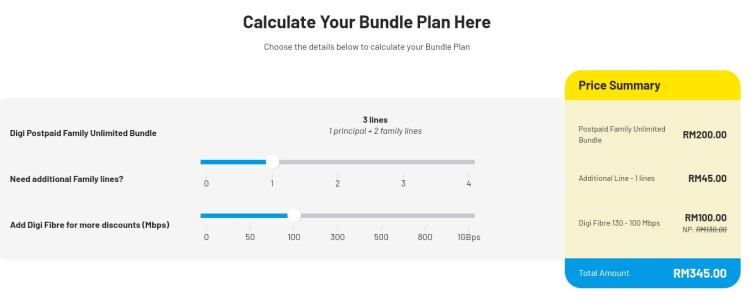 You can use the online calculator to see how much it costs
Featuring 3 Unlimited Internet lines (1 principal, 2 family lines) for just RM200 per month, the Digi Postpaid Family Unlimited plan checks nearly all the boxes in our guide above. Not only does it offer 1GB of hotspot data for each line and no speed capping, you can also add-on:
4 more family lines at RM45 per line per month

300 Mbps unlimited home fibre for RM100 per month

5GB hotspot data for just RM5
In addition, Digi's network is well-known for having one of the widest coverage in Malaysia and they've got onsite calculators so you can see what you're getting. They've also been upfront with us about their "unlimited" quota which is actually 999GB per month (to put this into context, most people would only use 60GB to 100GB of data per month), so if you can't finish using it, that would still count as unlimited wouldn't it?
Digi have also made a one-time Special offer where if you sign up between 1 June 2022 and 31 July 2022 you can also get a free lifetime 1GB hotspot data upgrade to 5GB! To help sweeten the deal even further, they will also add-in a free Samsung Galaxy Tab A7 Lite which is a great 8-inch tablet for streaming movies and other content.
If you're interested in signing up for the Digi Postpaid Family Unlimited plan do check out their site or at their nearest Digi store. According to them, by default, the Digi Postpaid Family Unlimited plan also does not come with any contract, but you can get more savings and benefits if you opt-in for their 12-month Freedom Add-ons.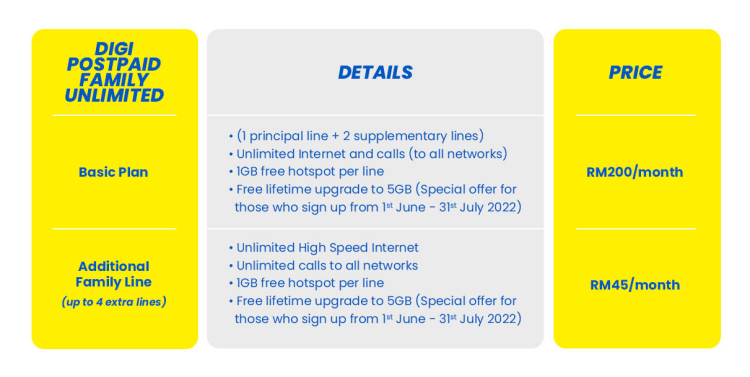 Is there anything we missed? Let us know on our Facebook page and stay tuned to TechNave.com for more tech guides, deals and news.