How to get ready for the Age of AI? What do you need to stay successful?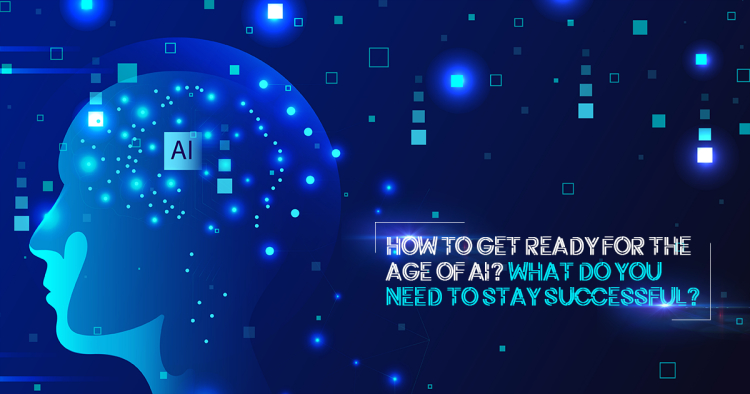 The robots versus humans debacle is an age-old go to for most of the science fiction premises we see today. From the Terminator franchise to Black Mirror, we have seen many portrayals of how Artificial Intelligence or AI could revolutionize the world we live in. As technology advances at breakneck speed, we are on the brink of becoming a society that is wholly dependent on AI. The question is, are we ready for that?
We sat down for an insightful discussion with the one and only Professor Dame Wendy Hall DBE, FRS, FREng of University of Southampton who is a known authority on Artificial Intelligence. Check out our interview with her below on how to get ready for the Age of AI (Spoiler: no homicidal robots or future dystopias involved):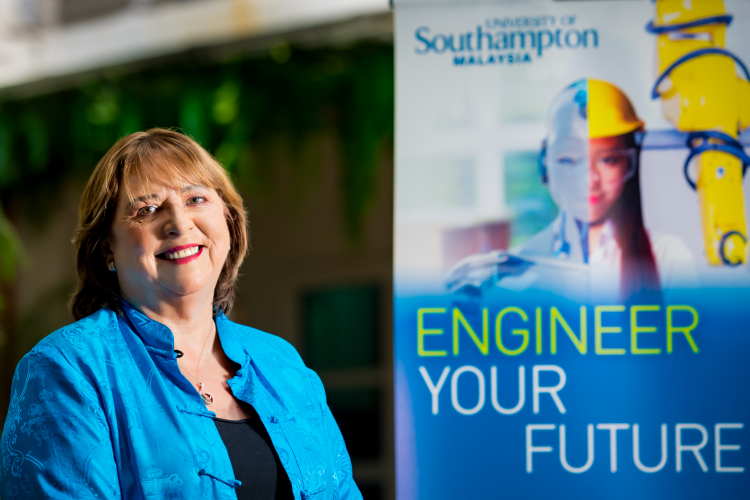 British computer scientist Prof Dame Wendy Hall DBE, FRS, FREng of University of Southampton is an authority on AI
1. What are the first jobs to likely get replaced by AI? When?
Journalists. Haha. Thankfully, most of the news about AI replacing jobs especially low-skill jobs like cashiers and the like are over-hyped. Instead, these are likely to get replaced by automation and not AI directly.
However, AI could come in and help manage these new automated services as time goes by. So far, this could happen anytime from 5 years to decades, as governments are still working on the groundwork for rules and implementation of AI.
2. What new roles / jobs will emerge for humans in the new age of AI?
When AI does get implemented, it would be Data related roles like data scientists, analysts and engineers. While most main roles would remain the same, all jobs would require some level of machine learning coding experience allowing AI to be fully utilized for all roles.
3. What does AI generally do better than humans?
AI can calculate and analyse huge amounts of data such as Big Data and then make inferences using the targets set by the engineers or scientists in real-time. This would mean being able to predict the possible outcome of say a traffic jam based on previous traffic jams and then setting the traffic light timing to help solve it before it happens.
AI have also been found to be potentially more accurate at diagnosing certain types of diseases faster such as cancer or tumour recognition more reliably than say a normal human doctor. As such, while the main decision making would still be in the hands of a human doctor, thanks to these AI diagnosis tools, even a general or newly experienced doctor would be able to accurately find out what is wrong.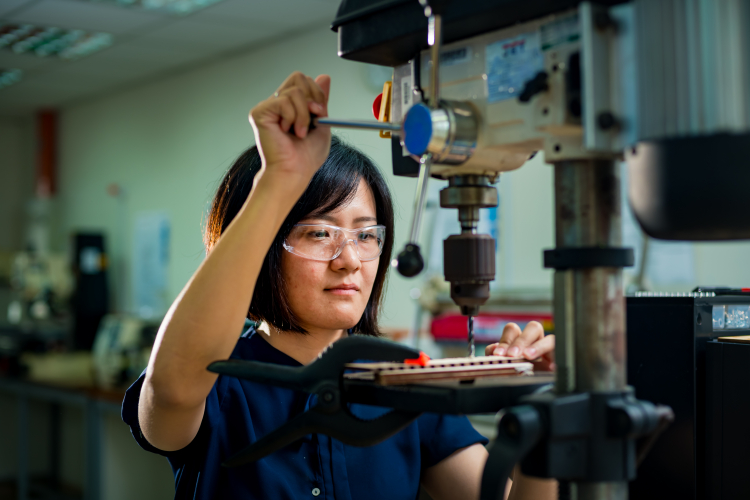 4. What do humans generally do better than AI?
AI still have no means of feeling or analyzing empathy correctly, so relationships that could come at a glance for humans are still something that AI cannot do. People are generally better at people skills and it's something that we don't see changing for AI any time soon.
5. What skills do they need to be useful? For graduates?
As mentioned earlier, Machine learning, Understanding AI - design, managing AI and data curation. Coding would also be a very useful tool for all roles especially those that may involve AI in the near future.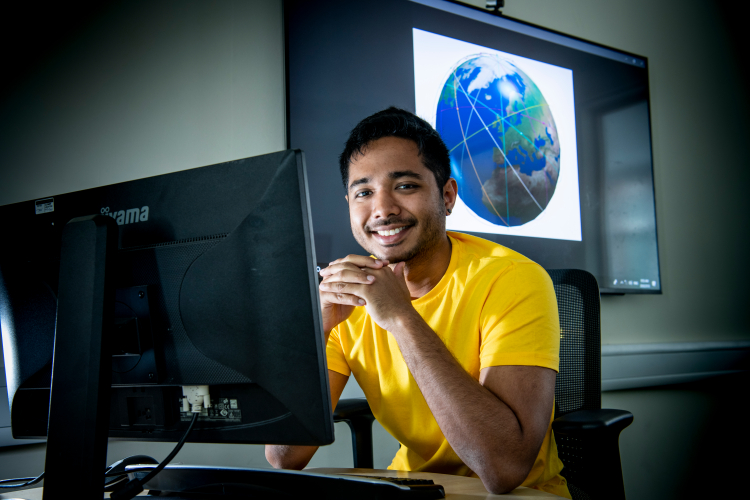 6. What about current professionals? Can they be retrained to be useful in the new age of AI? What skills do they need?
Yes. This isn't an issue, as we feel that Machine Learning coding can be taught to all professions and professionals. This would allow all roles to then work with data and AI.
7. Are there any particular facilities required to learn these new age of AI skillsets? Would any university or college do?
Just good teachers with experience in AI like the University of Southampton. Full fledged courses that aim to provide a modicum of machine learning coding for most professions.
8. What would you recommend for anyone looking to join the AI development industry?
Learn to love data. You can learn to adapt to coding. Have an open mind. For example, literature majors and other fields that traditionally would have little to no relation to AI or Big Data should be open about where they can fit in with AI. In the future, we will need all the Impact thinkers, Big Picture theorists and minute details people to get the balance right.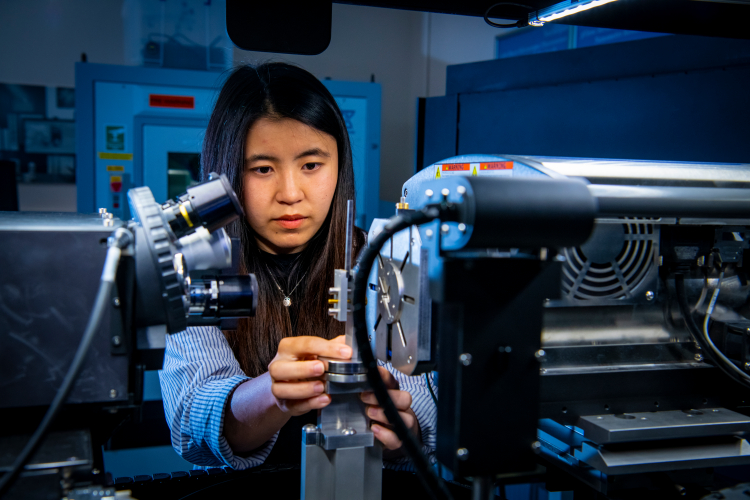 Last but not least, Professor Dame Wendy Hall thinks that as long as we lay the groundwork well, we won't actually be creating our robot overlords. However, for the student looking for a job to aspire to in the coming years, this interview surely gives you an idea as to what you need to focus on, especially if you're looking to fit in or succeed for the age of AI.
The University of Southampton Malaysia is a branch campus of the University of Southampton, UK. The University of Southampton is ranked 97th the QS World University Rankings 2020 and is a founding member of the UK's renowned Russell Group. The University is currently based in EduCity Iskandar, an elite multi-varsity complex in Iskandar Puteri, Johor but will be expanding to a new campus in 2021 located within EcoWorld also in Iskandar Puteri, Johor.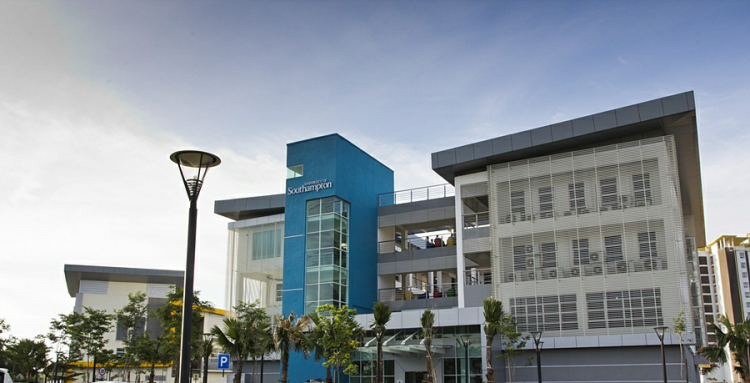 The University is ranked 4th in the UK for Mechanical Engineering (The Complete University Guide, 2020), 6th in the UK for Aeronautics and Astronautics and 3rd in the UK for Electrical and Electronic Engineering (The Times and Sunday Times Good University Guide, 2020). UoSM will also be expanding its programme portfolio to include finance and accounting, computer science and business management.
To those who wish to learn more, the University of Southampton Malaysia will be holding its Open Days on the 14th and 21st March 2020. Participants will have the chance to be an 'Engineer for a Day' with an array of talks, demonstrations, workshops, tours and more. Up to 100% scholarships are available with up to RM 2,500 Early Bird Discounts and 0% application fees. The University has also newly launched two additional scholarships to UEC students; the Young Engineer Entrance Scholarships worth RM 3,500 and the Young Engineer Study Grants worth RM 1,500 for tuition fees.
To register for the Open Days and learn more about the University of Southampton Malaysia, visit www.southampton.edu.my or call 07 560 2560.