How to level up your Instagram game #withGalaxy S21 Series 5G
Some of you may still be stuck at home during this period. But that's alright, it just means more time for yourself! Some of you may even be spending more time uploading photos and videos online. But then you start to think about levelling up your Instagram game. In that case, the Samsung Galaxy S21 Series 5G could be the device you're looking for. In fact, you only need two features - Enhanced Single Take and Director's View. More on that later.
If you are new to Instagram, there are a couple of tips and tricks that you should know. Most Instagramers post a 1x1 or 3x4 photo size online since those are the most viewed on smartphones, which means a vertical photo is always the best. Some people separate horizontal pictures into a few photos (usually three) because it looks cool when visitors visit your profile. Finally, more and more users are taking advantage of IG Reels or IGTV for short video content, which the Galaxy S21 Series 5G could help with!
#1 Enhanced Single Take - Why use one filter when you can have many?
Alright then, let's get started on how the Galaxy S21 5G can help. So, have you ever agonised over the type of filter you should apply to your photo before posting? In IG alone, there are plenty of options available to users. But if you have the Galaxy S21 Series 5G, the phone has that part covered with Enhanced Single Take.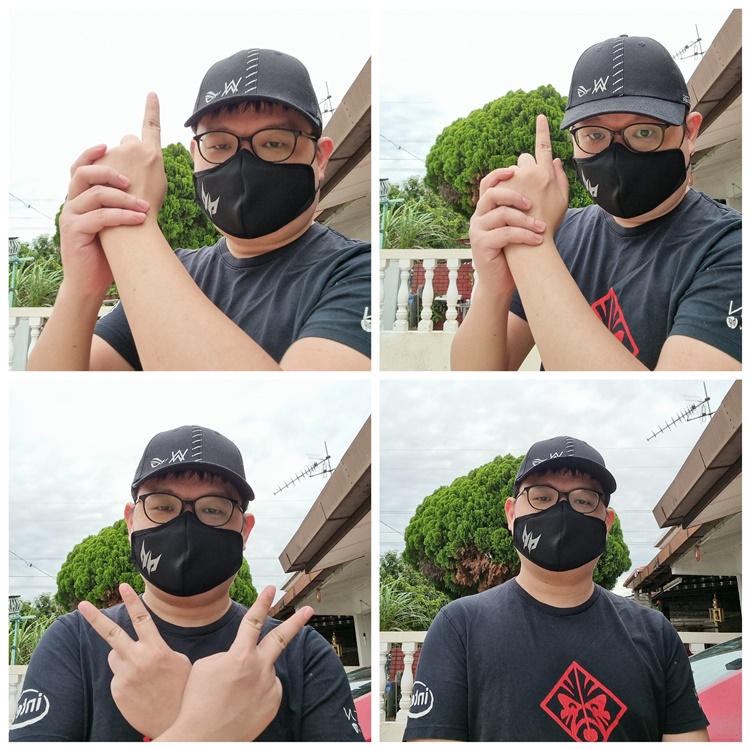 A single shot takes 15 seconds, so do as many poses as you can!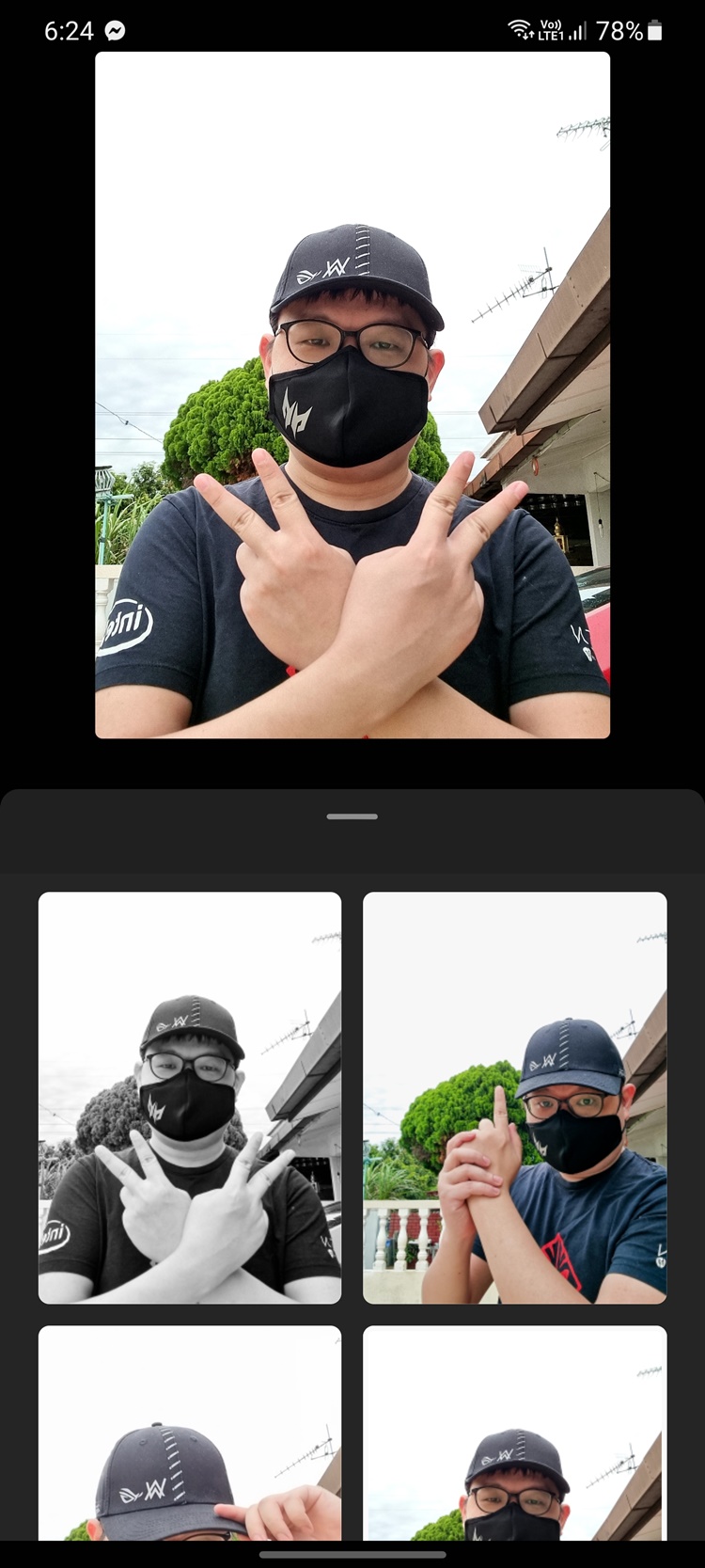 Enhanced Single Take will give you plenty of shots and filters for your IG picture of the day
As a reminder, Enhanced Single Take is a camera feature on the Galaxy S21 Series 5G that takes a variety of photos (and a short clip or two) from just one shot. So if you're the type that loves snapping photos in several styles, you're going to love this feature. It has Live Photos (like a GIF), black and white photos, even a Boomerang filter, and many more.
While the Enhanced Single Take is not exactly a new feature, it is still a much-improved version compared to its predecessor. On the Galaxy S21 Series 5G, this camera feature now has 5x more AI processing and new pro-style video features like Dynamic Slow-Mo and Scene Relighting. This can definitely give you more images or clips for your IG shot of the day.
A short clip from Enhanced Single Take
#2 Be in control with the Director's View
If you prefer uploading a series of short clips, you're in for a treat. The Samsung Galaxy S21 series has another camera feature called Director's View, and we think it's a handy tool for vloggers.
So let's say, for example, you are showing off a new food package that you just ordered. The box presentation looks great, but you also want to show your reaction. But you may also have a problem bending your body so that you can fit into the camera frame. Moreover, what if you wanted to have different frame shots while recording? Here's how the Director's View can help.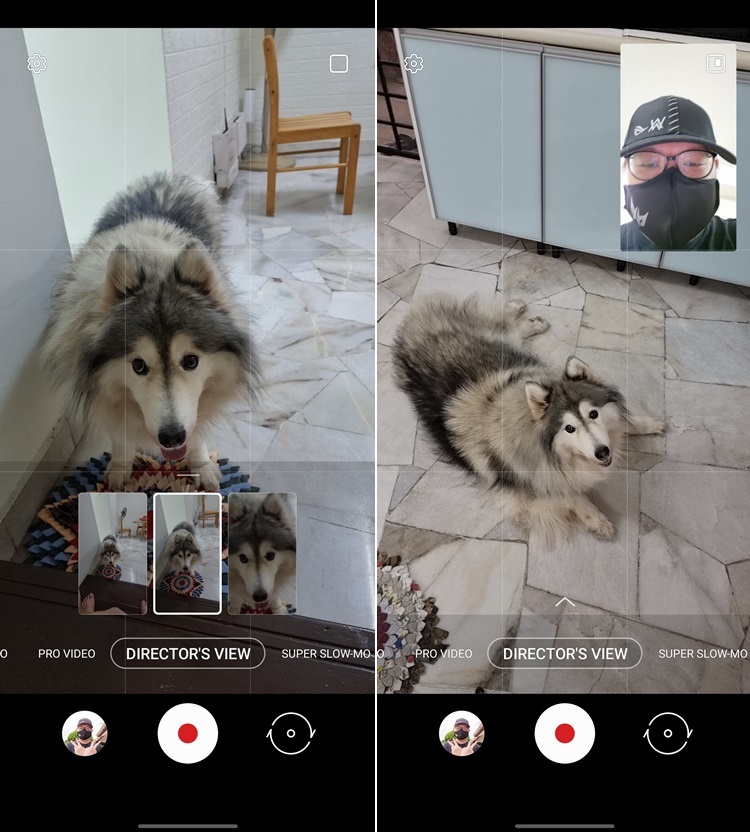 Director's View mode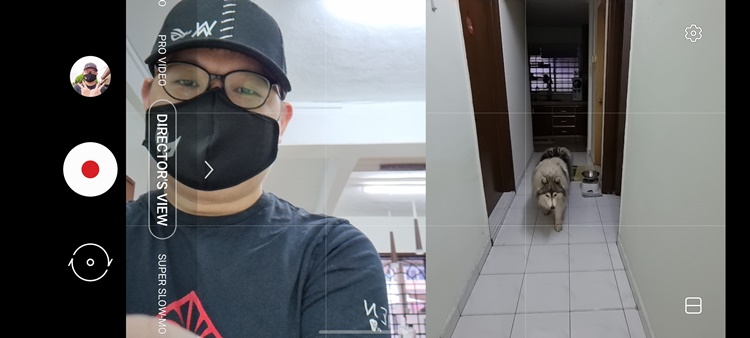 You can take a horizontal shot in Director's View mode, which is usually a good setting for IGTV
On the Galaxy S21 Series 5G camera user interface, you just have to swipe left until you reach the Director's View mode. From there, you will be presented with three different camera views to choose from - ranging from normal to close up. This works on both vertical and horizontal recording!
Moreover, Director's View allows you to record videos using the front and back camera simultaneously! Remember the three different camera views that we just mentioned? This is where Vlogger View comes into the picture, where you can choose between Normal, Split View or Picture-in-Picture View depending on your preference. Either way, the bottom line is that having the Director's View and Vlogger View will save you a lot of time. It's also very convenient for your IG Reels or IGTV channel.
So there you have it - Enhanced Single Take and Director's View on the Samsung Galaxy S21 Series 5G are the features that may help you level up your IG game. These two features can also assist your social media lifestyle on social platforms such as Facebook, TikTok and others, and dont forget to hashtag #withGalaxy when you post any images or videos when they are shot #withGalaxy. If that sounds like the kind of device you're looking for, what are you waiting for? You can head over to the official Samsung Malaysia online store here now to check it out.
If you already have the phone, what do you think of the camera features? Let us know in the comments below, and do stay tuned for more trending tech news at TechNave.com.
Samsung Galaxy S21 5G Specs & Price >