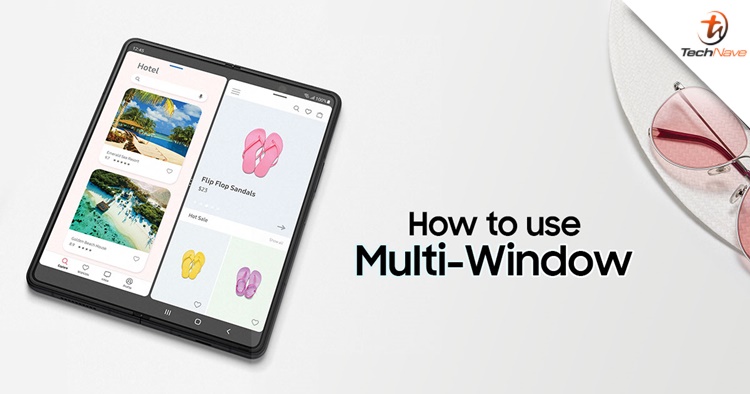 By now, most of you should know about the Samsung Galaxy Z Fold3 5G. If you are here reading this, chances are you are wondering how to use the Multi-Window feature. You have come to the right place so let's get you started right away.
Step 1 - It starts with a swipe
On the main screen, you should notice a small visible bar on the right side of the screen. Simply swipe that bar out and a tray of suggested apps will pop out. Whichever app that you choose, the screen will automatically shift itself into a dual-screen layout format. After that, repeat the same process and add another app into the multi-window feature.
Multi-window demo on the Samsung Galaxy Z Fold3 5G
Step 2 - Drag and split them up
Just like from our video above, you can position the apps in either landscape or portrait mode. The app with the largest window is the main focus whereas the other two apps would be smaller. If you want the main focus to be on top, bottom, left or right, you can do so with a drag and drop around. Even if you're using the keyboard, the apps at the bottom will still be active.
You may also take advantage of the multi-instance feature. What this means is that should you want to compare information side-by-side, you can do it easily just by placing them on left and right or top and bottom. Furthermore, you can even have a pop-up window on top of the three split screens at the same time! Only some apps will work as a pop-up window and you may bring it around or adjust the transparency for multitasking. It's super easy, barely an inconvenience.
Multi-instance demo on the Samsung Galaxy Z Fold3 5G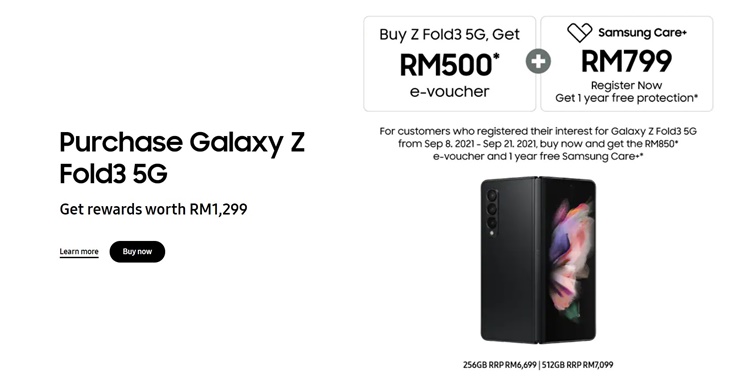 Current promo for purchasing the Samsung Galaxy Z Fold3 5G
And that's all, folks! Do take note that you can also add some eligible apps manually into the sidebar in the Settings. So do experience and see which style works best for you and your Galaxy Z Fold3 5G. If you already own the device, why not tell us how you use the multi-window feature in the comments below!
By the way, the Galaxy Z Fold3 5G launching promotion is still ongoing until the end of October 2021! Get your hands on the device now at the official webpage here and get working anywhere and anytime. You can also get yourself a free e-voucher and Samsung Care+ worth up to RM1299 in total, so what are you waiting for?!