How to secure your files and apps with the Samsung Galaxy A51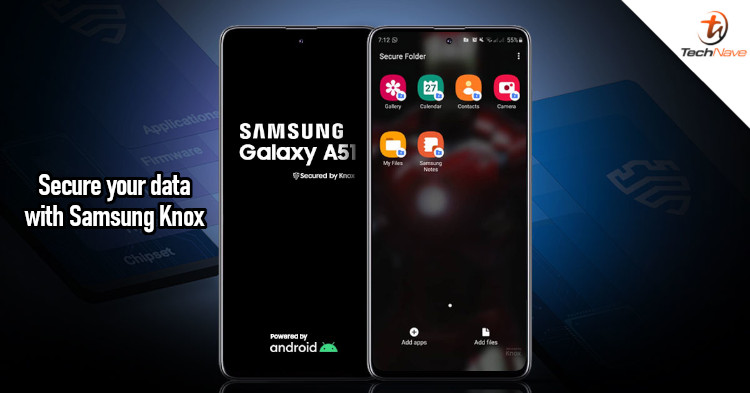 As the functions of smartphones become increasingly more advanced, many users have begun to store their work data on their phones. This makes it possible for people to work anytime and anywhere. However, work files are often commercial secrets, so there should be security features in a mobile phone to ensure our privacy and that our data would not be leaked easily.
Such security systems are usually found on flagship smartphones, but what about mid-range devices? Do they come with such systems? Well, that depends on the mobile smartphone you choose to use. The good news is that there are indeed some mid-range phones that provide this kind of security feature! Today, let us take a look at the Samsung Galaxy A51's Samsung Knox system.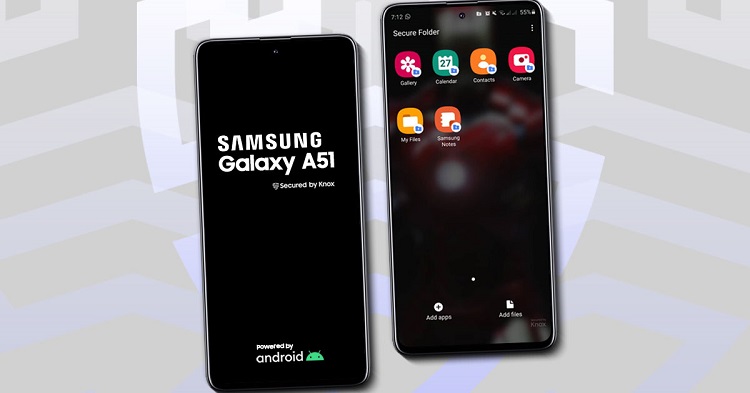 "Secured by Knox" can be seen when booting up the phone
Samsung Knox - an exclusive security system
If you pay attention, Samsung Galaxy smartphones will display the words "Secured by Knox" when they are turned on. This is a Samsung exclusive security feature that is not limited to just premium flagship models, but also mid-rangers like the Samsung Galaxy A51.
So, what security features does Knox provide? In the security settings for Samsung Galaxy devices, you should be able to see the Secure Folder function. This is where you will find the security features we are going to elaborate on below.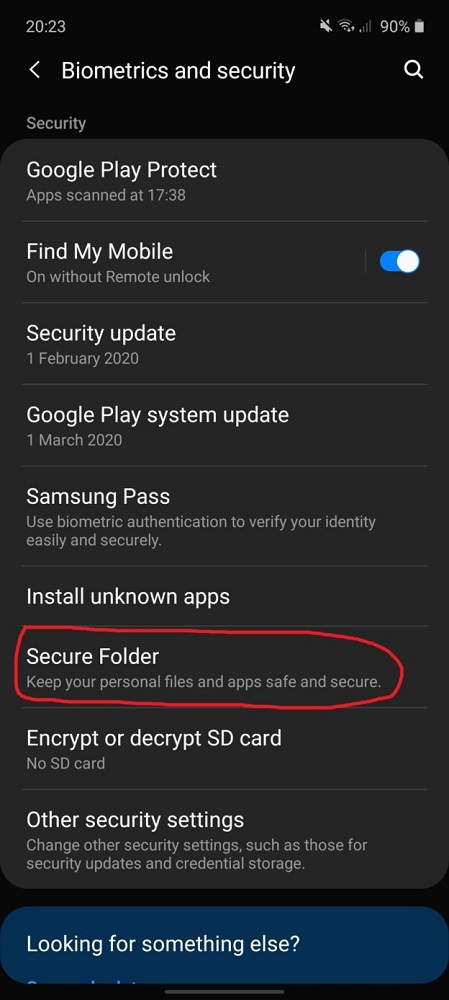 The setting is under "Biometrics and security"
The Secure Folder uses two layers of security, which is in contrast to the other parts of the user interface. To enter a secure folder, you must key in a password - one that is separate for the one used to unlock your phone. In other words, even if someone successfully unlocked your phone with your fingerprint in the middle of the night (as you snooze like a dead log), as long as a different password combination was used for the secured folder, the intruder will not be able to get in to view your confidential data.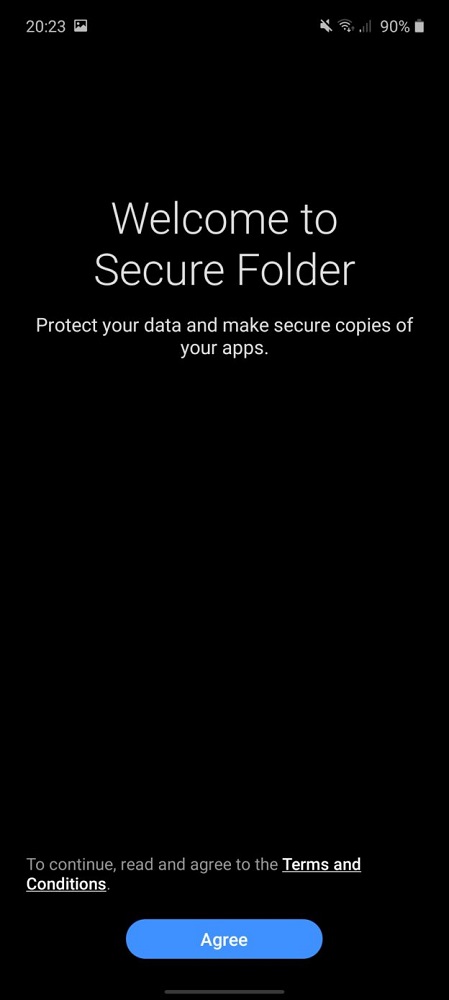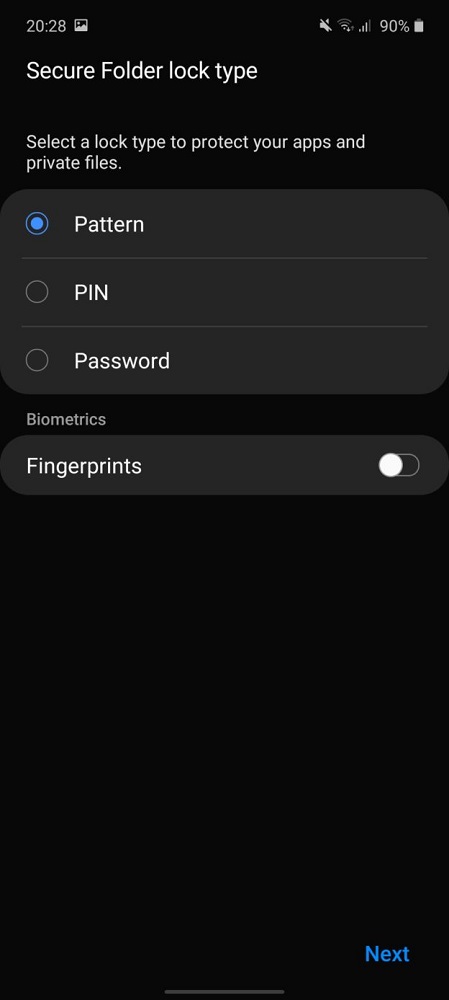 Secure the folders using your preferred lock type
Samsung is quite confident about the Secure Folder's level of security. Unless it's done by professionals using advanced hacking tools to take advantage of any security loopholes, Samsung Knox is unlikely to be easily hacked into. Thanks to the high level of security, devices with Samsung Knox have obtained official certifications from countries like Finland, France, Kazakhstan, the Netherlands, Spain, the United Kingdom, and the United States to store highly confidential files.
You can secure your apps too!
Although Secure Folder may not be secured enough that you can store secret government files in it, you can still store private files and data like photos, videos, and documents that you want to keep from prying eyes. It'll also be useful for preventing industrial espionage, such as competitors trying to find or steal your company's data. Think of its as an extra layer of protection for your work files.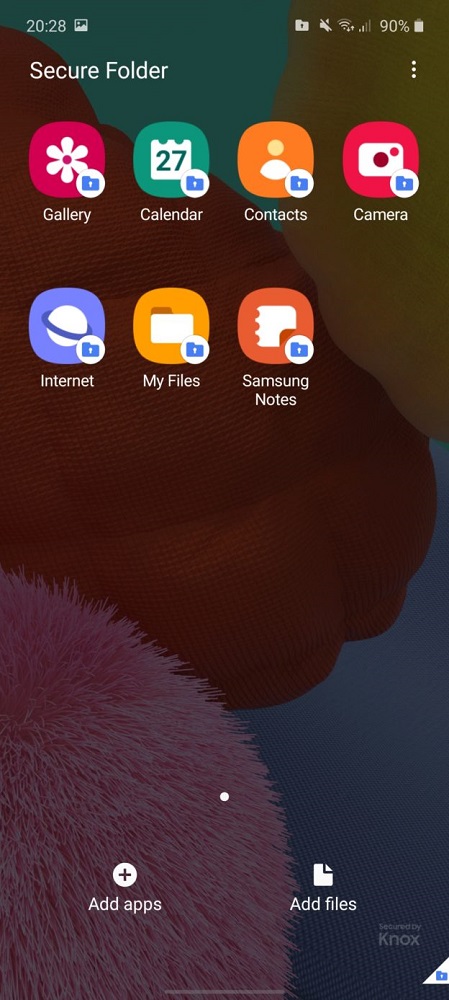 Secure Folder user interface
Other than your documents, you can also add apps into the Secure Folder. Doing so creates a second instance of the app that can only be accessed through the folder. This is useful if you want to separate your personal and confidential work accounts. You can either add a second instance for an app already installed on your Galaxy phone or download a new one from the Google Play Store.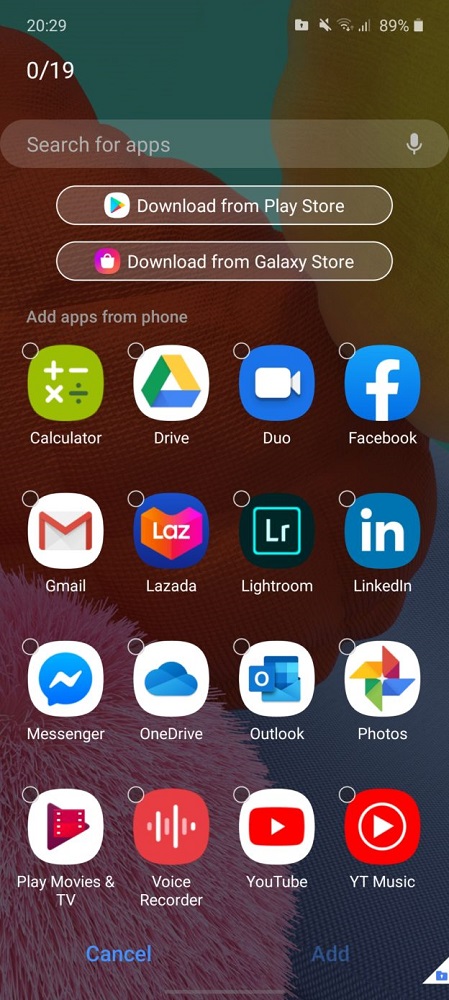 You can add a second instance for an app from your phone or download a new one from the Google Play Store
Conclusion - Highly secured device for RM1299
And that's Samsung Knox's Secure Folder in a nutshell! As mentioned earlier, this feature was originally available only in the flagship Galaxy S series, Note series, and Foldable devices. But now, Samsung has brought it to the Galaxy A51, which is a much more affordable phone at RM1299. There's also a variant with 8GB RAM now for RM1399. For more information about Samsung Knox, visit the intro website.
If all you need from a mobile phone is as a work aid and aren't concerned about having flagship-level specs and features, then the Samsung Galaxy A51 could be an option you should consider. Those who are interested can visit the Galaxy A51's product page to find out more about the phone or make a purchase!
By the way, Samsung Malaysia is currently running a Galaxy Raya Promotion till 7 June 2020. The promo gives you a chance to win Samsung products through the Raya Photo Contest. Of course, to do that you need to purchase an eligible Samsung Galaxy device (the Galaxy A51 included) and sign up. For more info, do check out the promo page.
That's all from us today and we hope this article is useful to you. For more updates and news on the latest gadgets, remember to stay tuned to TechNave.com.
Samsung Galaxy A51 Specs & Price >