How to set up your webcam for the best WFH and LFH online meeting experience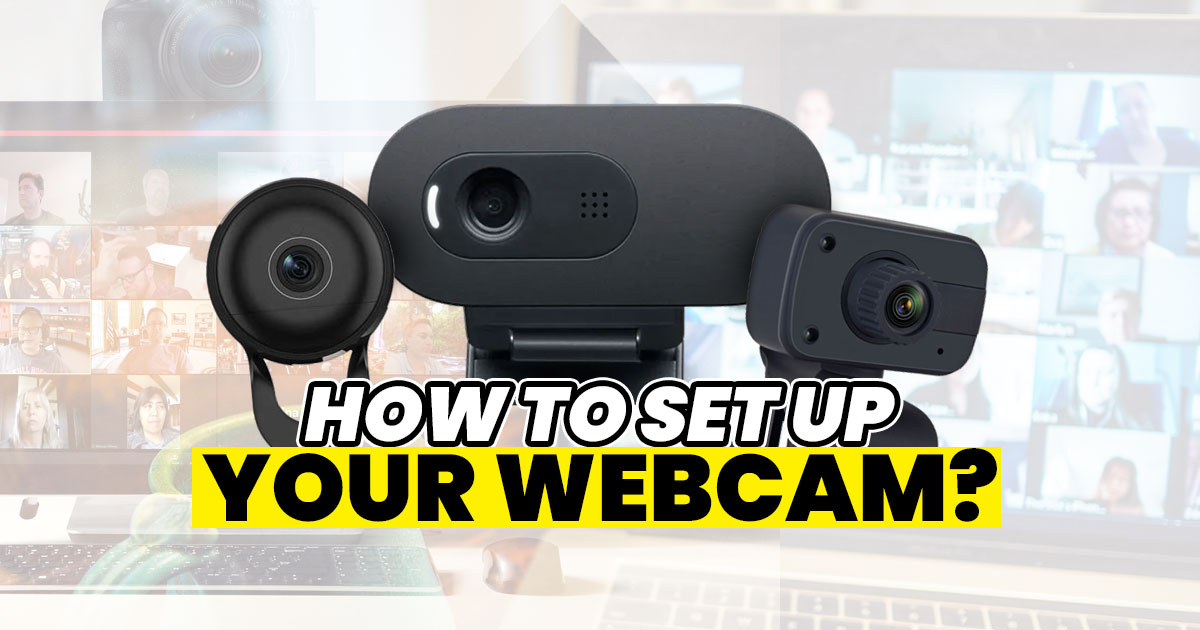 Ever since the MCO happened, companies must conduct meetings at home as offices cannot exceed a specific capacity. Not only that, but schools are required to conduct online classes to protect the younger generations from being infected by the COVID-19 virus.
With that in mind, it is crucial to have your webcam set up correctly so that you will look more presentable and you can show clearly what you have on hand. In this article, we'll list some tips on setting up your webcam to achieve the best online meeting and online learning experience. That said, let's have a closer look, shall we?
Where should you position your webcam?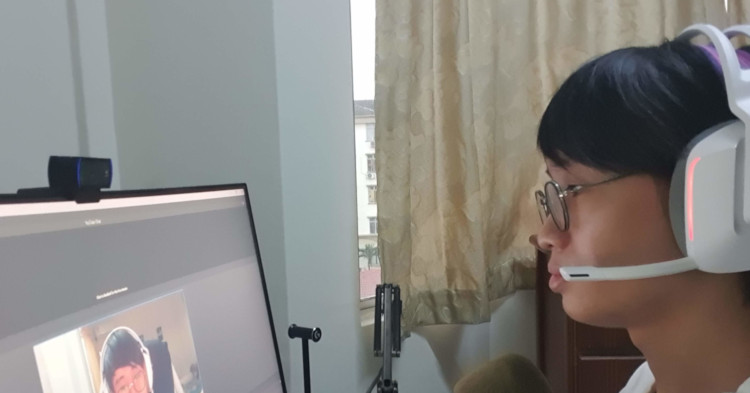 Make sure your webcam is at eye level
First and foremost, the easiest way to improve your look is by placing your webcam at eye level, preferrebly on top of your display. By doing so, whenever you look at your screen, it will look like you are looking directly at the person you are talking to.
If your screen is much lower than eye level, you can place the webcam on a shelf or even a tripod if it comes with a screw mount. Alternatively, you could place the laptop on an elevated position to achieve the same effect. Placing the camera at a much lower position would not make you look good because the lower camera angle will accentuate your double chin.
Make sure you're properly lit up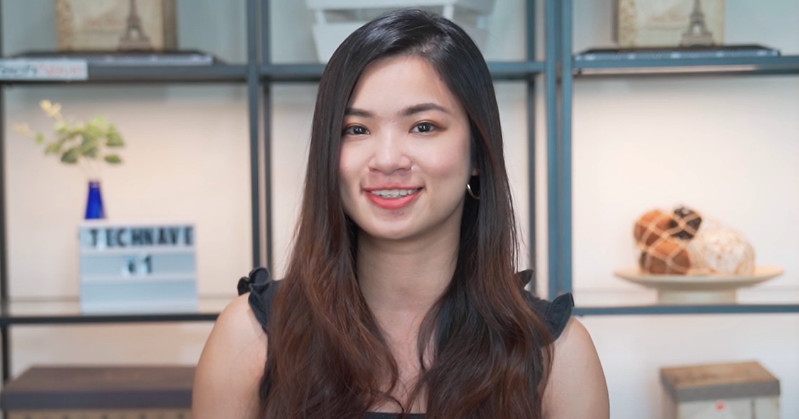 A well lit subject will significantly reduce image noise produced by your camera
Light can drastically affect the image quality of your webcam. Having too little light can reduce the framerate of the video image, but it will introduce a lot of image noise as the camera is trying to capture as much light as possible. That said, ensure that you are sufficiently lit by shining a light source, such as placing a light source right in front of you.
If you want to add more depth to your video stream, you can add on a fill light and a back light too. Be sure that the light at the front is the brightest compared to the fill light and back light so that you don't end up creating a silhouette of yourself. Besides getting a lamp, you could consider getting a photography ring light built specifically to light up subjects, and it even lets you tweak the light temperature to give you an artistic look. (If you're into something like that.)
Clean up your background
Zoom comes with a built-in virtual background feature
Whenever you're having a virtual meeting, you would not want a messy background that might distract your viewers. Because of that, you could try sitting right in front of a plain white wall as all attention would be focused on you.
If that's not possible, you could try placing a green screen right behind you and replace your background with something cool and straightforward like a beach or the snowy mountains. But, of course, don't wear anything green, or else you'll end up looking like a floating head. Some of the video communication apps come with a built-in background replacement feature that works the same way but not a dedicated green screen.
Get an external webcam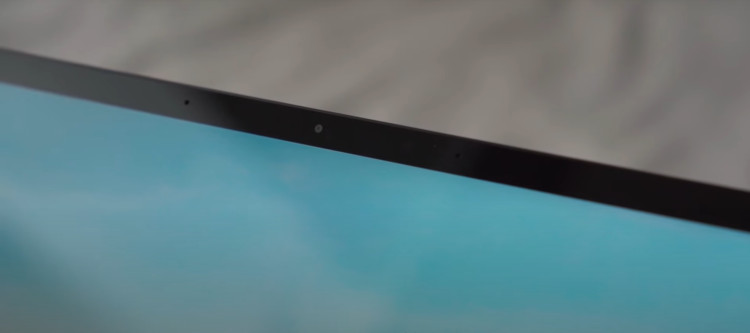 Built-in webcams don't give you much flexibility on where you can place it on
Unlike the built-in webcam on laptops, external webcams give you the flexibility of placing the camera in different locations as it is not embedded at the top of the display (or on the keyboard like the Huawei MateBook). In addition to that, external webcams are usually able to record and stream higher quality video recordings as they're controlled by much better software, have a larger image sensor, and they're typically compatible with camera mounts.
However, popular webcams such as the Logitech C922 are usually a little pricey at around RM429, but they can produce clean images at up to 60FPS provided the environment is well lit. If you're on a budget, you can get the Logitech C270 instead, as it can produce roughly the same image quality as the C922 at less than half the price.
Use your smartphone as a webcam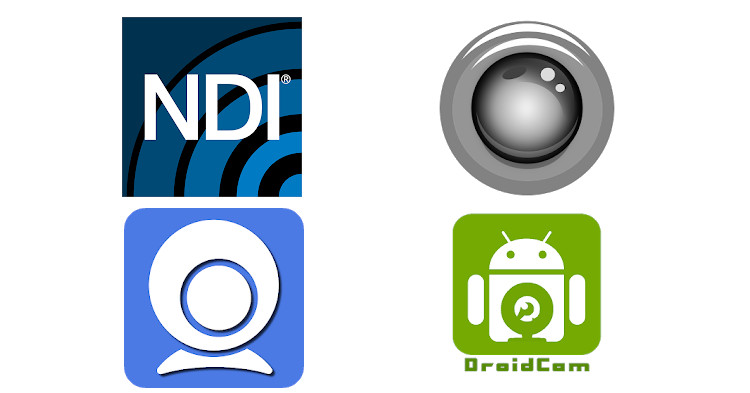 Apps that let you use your phone as a webcam
Instead of purchasing a brand new webcam, you can use your smartphone as a webcam simply by using various apps found on the Google Play Store or the Apple App Store such as Iriun 4K Webcam, DroidCam, IP Webcam, and more by broadcasting the camera feed over WiFi connection. Phone cameras typically have much better image quality and low-light performance than webcams.
Suppose you want to bring your production value to the next level. You can pair the NDI HX Camera app with Open Broadcaster Software that lets you apply various effects such as LUTs (Colour filters), animated gifs, effects, and more. The only drawback is that you can't check your messages while using your phone as a webcam, and you have to keep your smartphone charged. Alternatively, you can use a digital camera as a webcam too, but you're going to need to invest in a capturing device like the Elgato Camlink.
Don't be like Tony!
Be mindful of what you're broadcasting to your meeting!
Last but not least, always be mindful of whether you are still broadcasting your camera feed to your meeting. You wouldn't want to be caught with your literal pants down like in the video above.
You can save yourself from unnecessary embarrassment by unplugging your webcam as soon as you are done with the meeting. If you have a laptop with an integrated webcam, you can apply a small opaque sticker over the camera lens to prevent it from clearly recording what's in front of it.
Conclusion - It takes a little more effort to make your webcam footage look good
Catch our official zoom live stream every Thursday at 8pm!
To conclude everything that has been mentioned, webcams take a little more effort to produce good-looking images because of their small sensors. Because of that you must ensure that you have sufficient lighting so that there are no image artefacts in your video stream.
You could save some cash by using a smartphone app instead, but you have to keep in mind that you won't be able to use your phone to check messages, and you need to ensure that you have enough battery to last the entire meeting.
What's your ideal webcam setup? Let us know on our Facebook page and for more updates like this, stay tuned to TechNave.com.