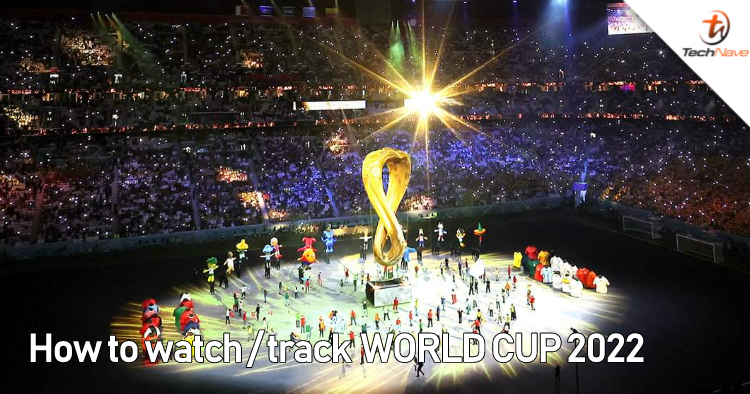 Kicking off yesterday and going on to 18 December 2022, the FIFA World Cup 2022 has started with 32 football teams from around the world in Qatar. If you're looking to watch and keep track of this year's FIFA World Cup 2022, then keep reading as we have a number of suggestions (mostly free) for you footie fans here in Malaysia.
While you might think that you'd have to download some sketchy app (please don't) to watch them online, you can actually watch them for free, both online and on national TV. You can also pay for it via Astro for perhaps higher quality, but do read on and find out how to watch and keep track of the FIFA World Cup 2022 online in Malaysia.
How to watch
RTM (for free)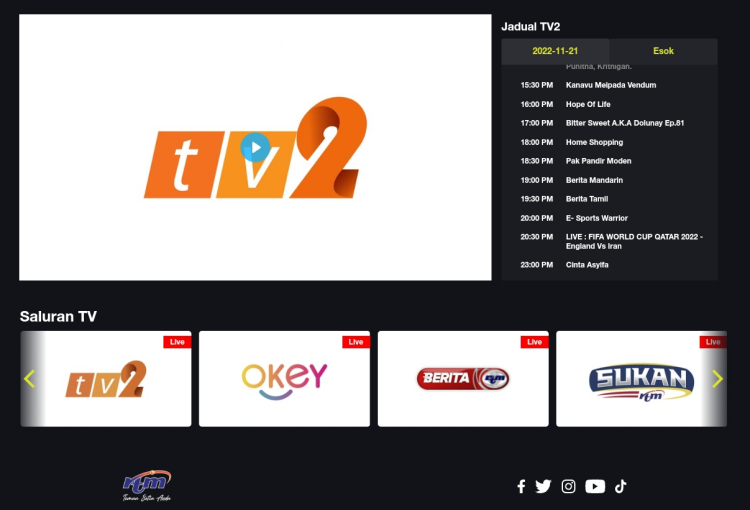 You can watch and stream FIFA World Cup 2022 matches for free on RTM
While RTM will only broadcast 41 of the 64 matches, you can catch them on TV2, Okey and Sukan RTM TV channels for absolutely no cost. To stream these matches online you can go to RTMKlik but do be mindful that there may be some lag and server instability (a lot of people are watching at the same time and government servers aren't very well known for their reliability).
You can also download the RTMKlik app on either Google Play or the Apple App Store but what we said about the site's reliability applies to the apps as well. There's also the RTM Mobile app on the Huawei AppGallery as well if you're using a Huawei phone.
Astro via Sooka (from RM9.90)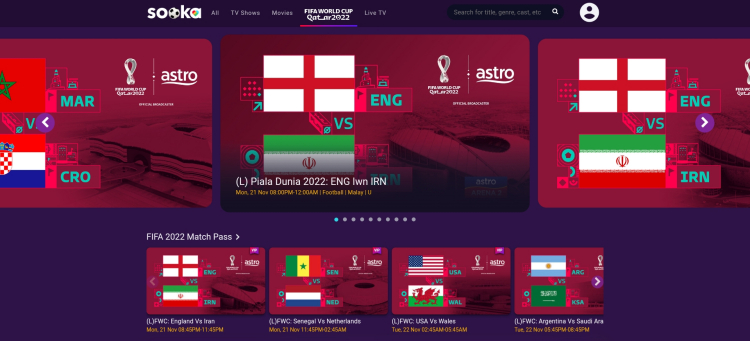 If you're looking to pay for better streaming options, then Astro via Sooka (sooka.my/en/sports) is one of the better (and legal) options to try. While you can catch individual matches for RM9.90 per game, the full FIFA World Cup 2022 pass costs RM49.90. But you do get to see all 64 matches.
You can also download the Sooka app on Google Play or the Apple App Store. While this may be more reliable and offer better resolution, do be aware that this relies heavily on the quality of your Internet connection, so we'd recommend a faster home Internet if you want to stream.
How to keep track of the FIFA World Cup 2022
Google Search
Surprisingly enough, the Google Search app provides more than enough timely information about FIFA World Cup 2022, including match schedules and so forth. Just type in "World Cup 2022" and the info will come up right below the search bar.
FIFA
If you're looking to go official, then you can't go wrong with FIFA's own website (www.fifa.com), which offers all of the official match schedules and times. There's also Team Analysis, Players to Watch and also a number of docuseries videos that follow certain players along with other official FIFA World Cup videos.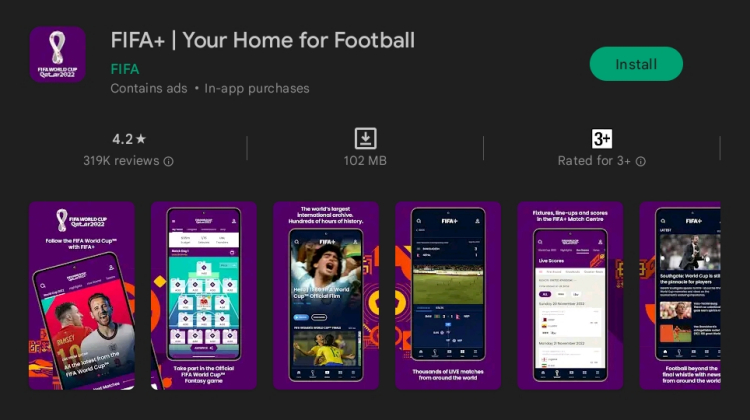 There's also the FIFA+ app that has all of the above, along with a Fantasy football mini-game. You can download FIFA+ on the Google Play Store and the Apple App Store.
So, did we miss anything? If we did or you have some suggestions, let us know on our Facebook page. As always, stay safe and stay tuned to TechNave.com for the latest in tech.