Huawei Ascend P7 review - Super thin and light 5-inch smartphone with flagship features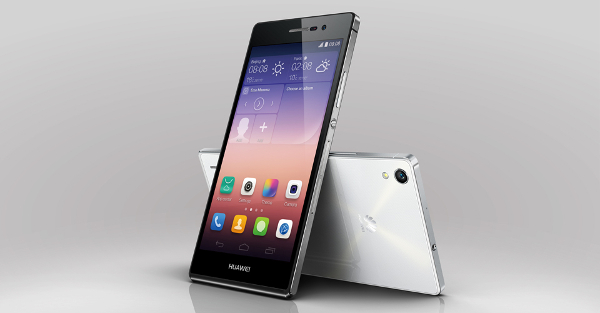 When you say flagship smartphone, the characteristics most people will think about is super thin with premium features and an equally premium price. While the Huawei Ascend P7 is certainly super thin at just 6.5mm and packs in a whole bunch of premium flagship-level features, it certainly isn't priced as one. It is also one of the lightest smartphones we've ever reviewed. Is it excellent enough though? Read our full review of the Huawei Ascend P7 smartphone below and find out.
Design - Super thin, flat and beautiful
It is easy to see where Huawei got their design cues from for the Huawei Ascend P7. At first glance, the top half of the smartphone looks like an Apple iPhone 5S while the flat back looks like the glass covered backside of the Sony Xperia Z. However, while Huawei may have used these sources as inspiration, the design is wholly their own as the bottom half is rounded along the bottom edge.
The Huawei Ascend P7 sports super slim bezels for a nearly edge-to-edge screen
At 6.5mm thin the Huawei Ascend P7 is one of the thinnest smartphones we've reviewed
The curved and rounded bottom looks nice and feels good but we're not sure how it looks like a waterdrop
The bottom corners are curved for what Huawei call a water drop design, although we're unsure of how this looks like a water droplet spreading out. The glass backside is also completely Huawei as they have incorporated a 7-layer pattern of glass sheets that sometimes looks like perforated dots from one angle or a circular wave pattern from another. The front part of the smartphone is dominated by the 5-inch full HD screen with no capacitive keys below it while super slim bezels give it an almost edge to edge look. The result is a beautiful, very thin and very flat smartphone.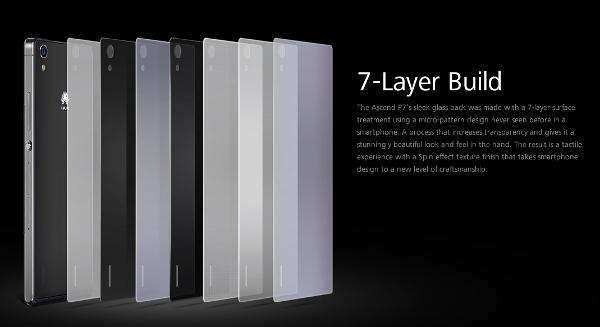 The 7-layer glass back features multiple patterns while making for a stronger yet thinner back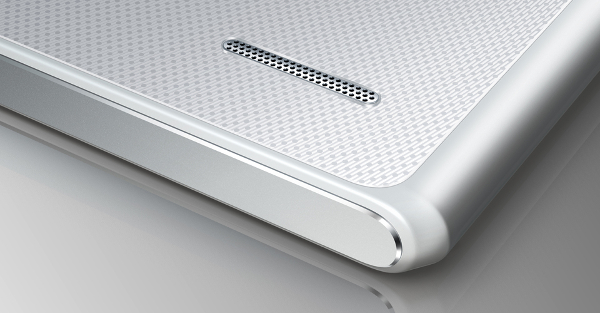 The resulting pattern on the back is simply beautiful

In all honesty, I don't like flat backed smartphones, especially ones which are very thin. At 6.5mm the Huawei Ascend P7 is one of the thinnest smartphones out there and with my fat fingers, it is very difficult to pick up the Ascend P7 when it is laying flat on the table. Quite often, my finger tips tend to slip and the smartphone goes clattering. However, the unibody aluminum alloy design and solid build quality makes for a very tough slate-like smartphone that has no flex at all while a Corning Gorilla Glass 3 screen protects the 5-inch display.
The slots and metal sides flow seamlessly while shiny chromed controls feel good in your grip
The back is flat with no camera hump to get in the way
The speakers on the bottom come with DTS and Dolby audio enhancements
Despite all my miss-slips, the Ascend P7 is fine and scratch free. While the shiny metal sides are surprisingly comfortable (not sharp) to hold in a grip, the flat back is a little slippery due to the glass. Huawei have placed slide-out slot trays for a 4G LTE microSIM card and a microSD card on the side where the controls are, for a nice overall grip. Thankfully, the slot covers feel seamless, so there is a smooth flow along the sides. The shiny metal circular power button looks very similar to that on the Sony Xperia Z but has an indent that makes it more comfortable to press.
Tech Specs and Features - Super thin and light
As mentioned earlier, the Huawei Ascend P7 weighs in at 124g and is a super thin 6.5mm but despite the seemingly light weight, it packs in a ton of flagship level features. This includes Cat4 4G LTE, NFC, Android 4.4.2 KitKat, a 5-inch full HD 1920 x 1080 pixel resolution screen and a 13MP rear camera that also comes with an 8MP front camera. The screen is protected by a layer of Corning Gorilla Glass 3 while IPS technology ensures great viewing at an angle. Powered by Huawei's own 1.8GHz quad-core HiSilicon Kirin 910T processor, a Mali-450MP4 graphics processor and 2GB of RAM the smartphone offers some really powerful tech specs.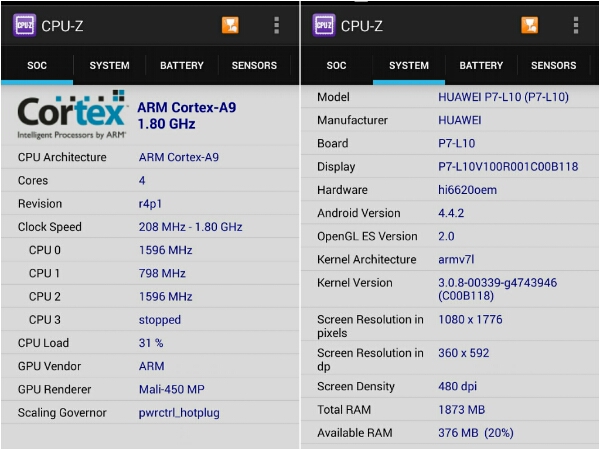 The Huawei Ascend P7 comes packed with tech specs and features
Other features are equally impressive as Dolby Digital Plus Sound enhancement gives it a richer audio experience while FM Radio offers some free tunes while you're on the go. Dual-band antennas with WiFi 802.11 a/b/g/n connectivity ensure great WiFi connections while A-GPS keeps you pointed in the right direction. While the 16GB of storage may get filled up quite fast, you can easily expand up to 64GB with a microSD flash memory card. The smartphone also has a 2500 mAh battery along with a new gel cooling technology which helps keep the smartphone cool yet compact.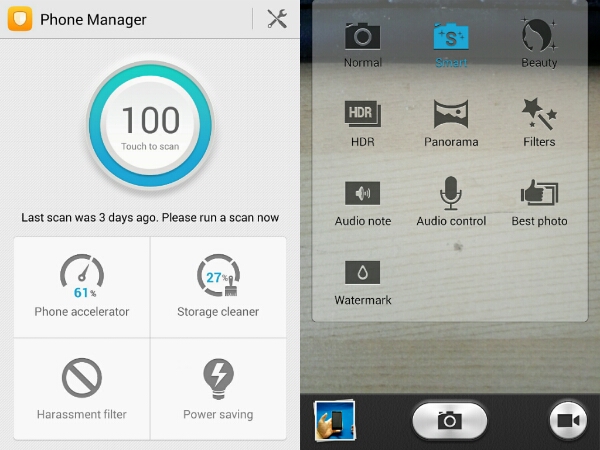 While there aren't many options, the Camera does offer a good number of solid camera modes
The 13MP rear camera uses a Sony BSI sensor with f/2.0 aperture 5-piece ISP lens while the 8MP front camera uses a similar BSI sensor with 5-piece lens. The front camera also packs in a Blue Glass infrared sensor to improve clarity. While the cameras may not offer as many features as some other cameraphones, the existing modes are quite solid as there is a panorama mode for both the front and rear cameras. A 20 shot burst mode is also available along with Huawei's Smart mode which automatically sharpens images or activates HDR when necessary. The beautify mode is also good but you'll get a kick out of the beautify mode in the bundled photo editor as it lets you do everything from getting rid of blemishes to making your skin whiter, your eyes larger and your chin smaller.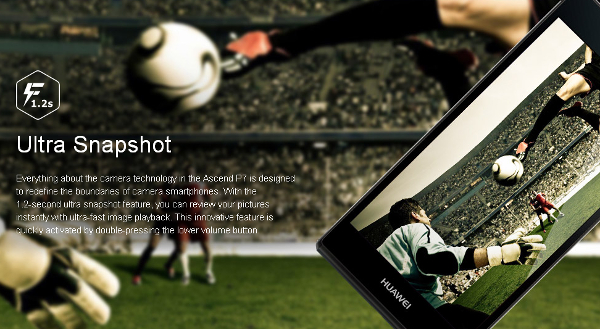 Ultra Snapshot lets you take a shot without accessing the camera app
While it isn't a new feature, the Ultra-snapshot feature lets you take super fast 1.2s - 1.4s autofocus shots by quickly double tapping the lower volume key. This takes a picture without actually accessing the camera app. However, this also means you're shooting blind, but when you need to take that hard to get pic in an instant, the Ultra Snapshot is a very useful feature.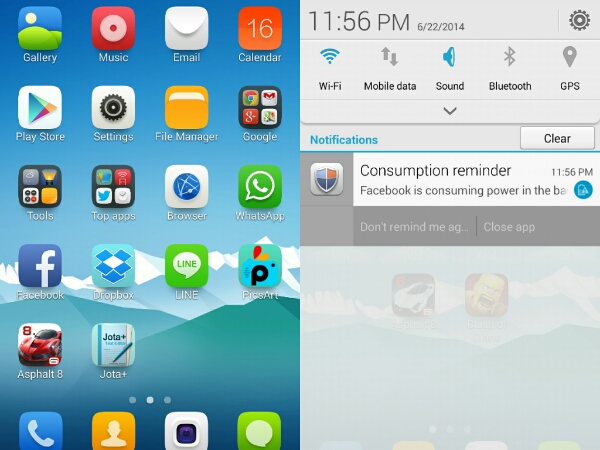 The interface is flat like iOS 7 with no app drawer
While the Ascend P7 is packing Android 4.4.2, it is overlayed by Huawei's Emotion UI 2.3. In a departure from most Android smartphones, it gets rid of the app drawer and focuses on a home screen based interface, which is much like Apple's own iOS 7. Even the icons are flatter and pastel coloured, but while it does feel smoother in the long run, it also takes some getting used to for experienced Android smartphone users. The Emotion UI 2.3 packs in a number of very useful features such as an Ultra power saving mode, a Phone Manager app, a Magnifier tool and a dual-language Swype based keyboard but it still feels rather disjointed, with no clear flow as to the direction of the overall UI. The pulse light notification is a nice touch, with a blue light for Facebook status updates, a green light for Line messenger and so forth.
Performance - a mixture of excellent and above average
While it isn't the latest chart topping Huawei octa-core Kirin 920 processor, the 1.8GHz quad-core HiSilicon Kirin 910T processor on the Huawei Ascend P7 is still a fairly capable processor, achieving a score of 25715 on AnTuTu. This places it on par with the HTC One (M7) and previous-gen flagship smartphones but a bit behind similar midrange offerings like the Alcatel OneTouch Idol X+.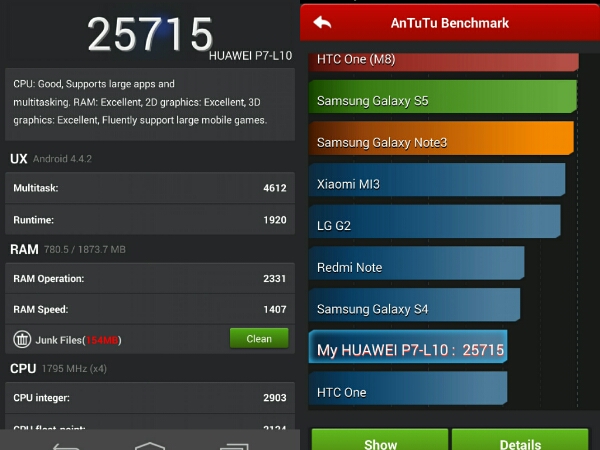 The Huawei Ascend P7 scores well in AnTuTu with a score of 25715 placing a bit above the HTC One (M7)

In 3DMark the smartphone also does well with an excellent score of 7381 for the Ice Storm benchmark and 7445 in the Ice Storm Unlimited benchmark. Due to the onscreen Back, Home and Recent apps controls the Epic Citadel benchmark displayed at a 1800 x 1080 pixel resolution, so we decided not to do it as it would provide an inaccurate benchmark. It would be nice if Huawei would allow these controls to slide down or to the side like the Huawei MediaPad X1 but perhaps this feature is only available for tablets.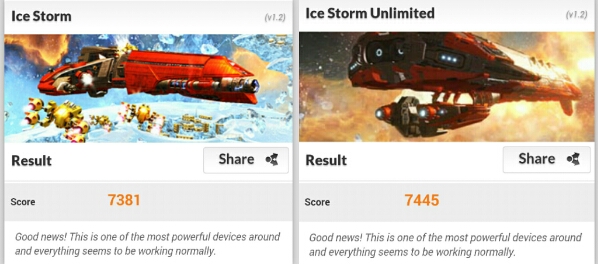 3D performance is excellent as the 3DMark benchmarks above show
In real-life testing, the Ascend P7 delivers very smooth Asphalt 8: Airborne performance, with slight lag only when you hit 300km per hour and above, where all the scenery looks like a blur. Throughout testing, the smartphone only gets hot when you play 3D games or use 3D related apps, while for all other uses the smartphone stays either warm or cool. For movie watching the Ascend P7 is simply awesome as the crisp full HD screen and loud clear audio combine to offer an excellent movie watching experience.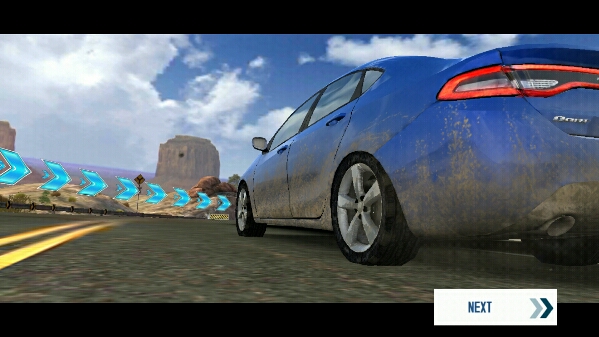 Asphalt 8 : Airborne plays smoothly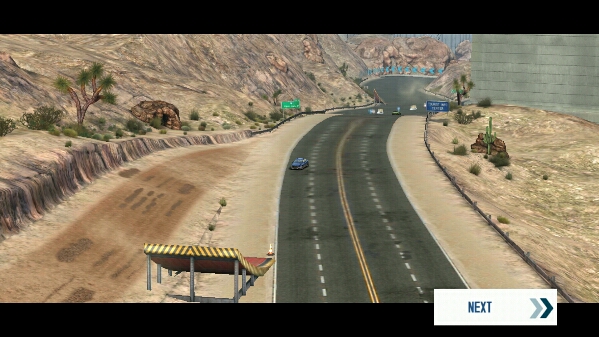 Great 1080p gaming
While the Ascend P7 packs in a 2500 mAh battery, battery life goes very fast, even with the smart power saving mode on. On normal usage you can get about 7 - 8 hours but on continuous heavy use you can expect a bit more than 5 hours. On minimal usage I could charge the smartphone every 1 day and a half though.
Very crisp and clear colours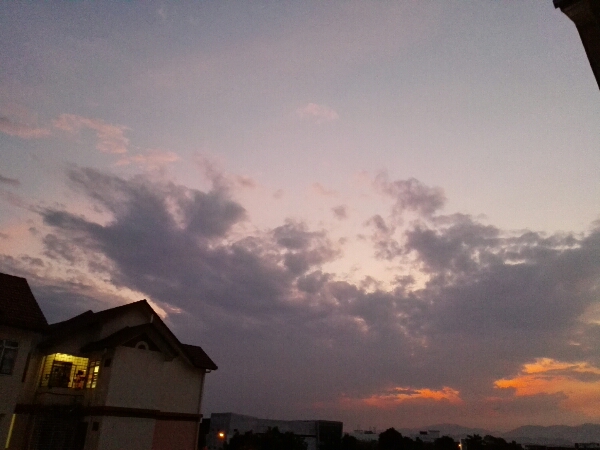 Good low-light performance for the most part
Camera performance is a mixture of excellent and above average, stopping it just short from being completely perfect. Picture quality is excellent in outdoor conditions and while the aforementioned ultra snapshot mode does shoot blind it still shoots quite well, with minimal blurring. Indoors low-light performance is also excellent, but outdoors at night, we found some noise and grain. Video recording quality is very good while the microphone pics up sound very well too. As expected of the 13MP Sony BSI sensor, burst mode is excellent, capturing fast moving images in a quick 20 shot burst.

Low-light panorama shot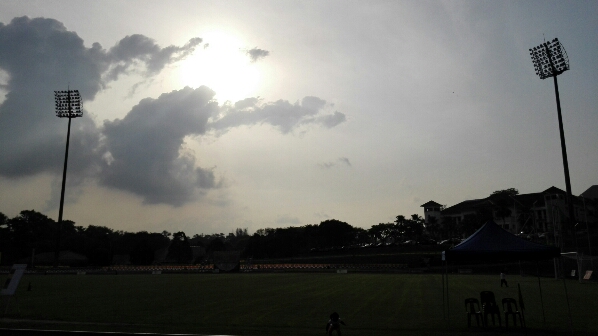 Even the front camera is excellent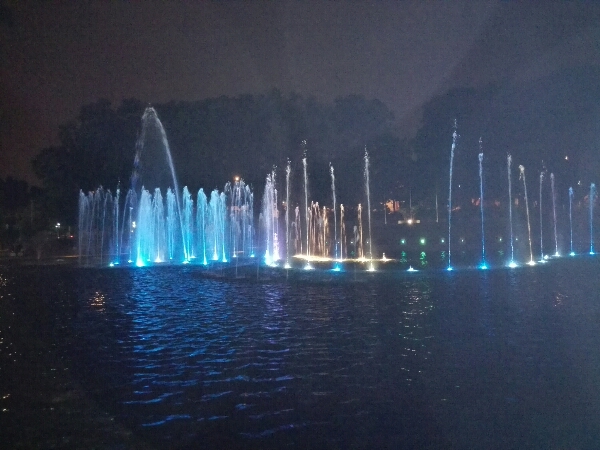 A bit of noise when too dark but still very good low-light performance
We found the 8MP front camera to be excellent, delivering crisp visuals and great details. However, we wonder why Huawei decided to go for a different interface for the front camera panorama shot which goes from left and then to right as opposed to the rear camera panorama shot which just goes to the right in a single direction. Quite often we found that moving from left and then to the right isn't as smooth as the panorama shot for the rear camera. Asides from that, everything else about the cameras on the Huawei Ascend P7 is top-of-the-line.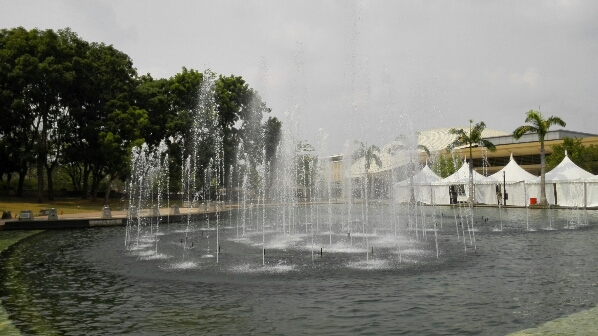 Capture everything with a fast 20 frame burst mode
Ultra Snapshot in action
Connectivity was good for Wifi but we found that the Ascend P7 sometimes dropped the mobile signal, especially if it is stuck in a bag or deep in your pocket. The smartphone quickly got back the signal once it was out again but it is a bit worrisome to miss a call just because you have it tucked away inside somewhere. As a phone, the audio is crystal clear though with no static on the line at all.
Price - Now, a bit pricey
At RM1499, the Huawei Ascend P7 is a bit expensive even for a 4G LTE capable smartphone with flagship features. The main reason this is so is that the midrange market is now full of smartphones with top-of-the-line tech specs like 13MP cameras or full HD displays or even 2GB of RAM. Thankfully, a quick look at our sister site of Mobile Mega Mall reveals that many smartphone dealers are offering it at reduced prices as low as RM1360 and less. This is probably because many new smartphones with 4G LTE are also coming soon. However, for now, the closest rivals the Huawei Ascend P7 faces in it's price range is the aforementioned Alcatel OneTouch Idol X+, Lenovo Vibe Z, Samsung Galaxy Mega 6.3 LTE and Sony Xperia Z1 Compact. All of these offer 4G LTE while a few offer full HD displays, 13MP rear cameras and 2GB of RAM. However, none of them are as thin or as light as the Huawei Ascend P7 or come with an 8MP front camera, features that should let it stand out from this crowd of too heavy and too thick smartphones.
Conclusion - The lighter flagship smartphone alternative
Overall, the Huawei Ascend P7 is a marvelously designed smartphone with a mixture of flagship features and sometimes excellent, sometimes midrange performance. We certainly have to commend Huawei on packing so much into such a thin and light smartphone while making it both beautiful and comfortable to use, but in terms of processor and graphics performance, it just barely manages to match previous generation flagship smartphone performance. As a cameraphone, especially for those who like to take selfies, the Huawei Ascend P7 is above the rest with very useful features like Ultra Snapshot, Smart Mode and an 8MP front camera. With a little bit more work, the iOS 7 like Emotion UI should be even better especially if Huawei focus on areas such as power efficiency and battery life. For a certain type of user who wants something light and portable yet powerful enough to match most flagship smartphones, we think the Huawei Ascend P7 would be simply perfect, especially as the price becomes more affordable with time.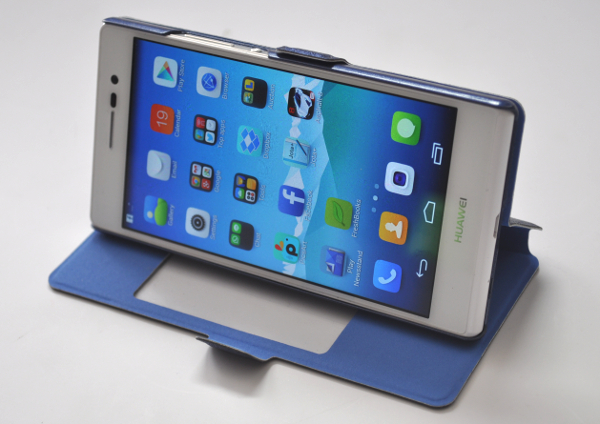 The Huawei Ascend P7 even has a thin flip cover!
Our TechNave.com Hand's-on video of the Huawei Ascend P7
Our TechNave.com Unboxing video of the Huawei Ascend P7
The Huawei Ascend P7 design video
Introducing the Huawei Ascend P7
The Huawei Ascend P7 TV commercial
*TechNave.com would like to thank Huawei Malaysia for providing us with the Huawei Ascend P7 for this review. It allowed us to do a more in-depth review and highlight more features.

Huawei Ascend P7 Specs & Price >