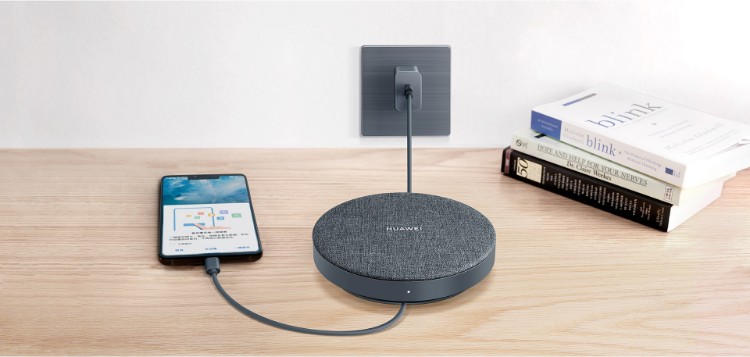 Huawei Malaysia usually bundle a whole bunch of worthwhile freebies with their devices, and the upcoming Huawei P30 series is no exception, as they revealed that their Huawei Backup could be offered as one of these freebies with a Huawei P30 series device. For those who don't know, the Huawei Backup is a round, waterproof fast charger that also packs in a 1TB external hard drive that you can use to automatically or manually backup data (like your pictures or documents) normally priced at 699 CNY (~RM425).
Weighing in at 270g and supporting pass-through charge for a 5V2A, 9V2A HUAWEI fast charge or a 5V4.5A HUAWEI super fast charge adapter that connects to P30 series device via a USB Type C connector, it looks to be another Huawei device joining Huawei's growing ecosystem in Malaysia. Personally, we'd like to get it now for our other Huawei devices as there are currently no readily available backup solutions specifically designed for smartphones around, but we couldn't find it in most local online marketplaces.
The Huawei P30 series looks to bring ultra zoom capabilities (maybe even the world's first 10x lossless zoom device to market?) with more innovations along with the Huawei Backup. Hopefully more smart home devices come to Malaysia soon as well, and we'll be keeping watch for them so stay tuned to TechNave.com so we can keep you updated too.