Huawei CEO Confident of 3rd Place by 2015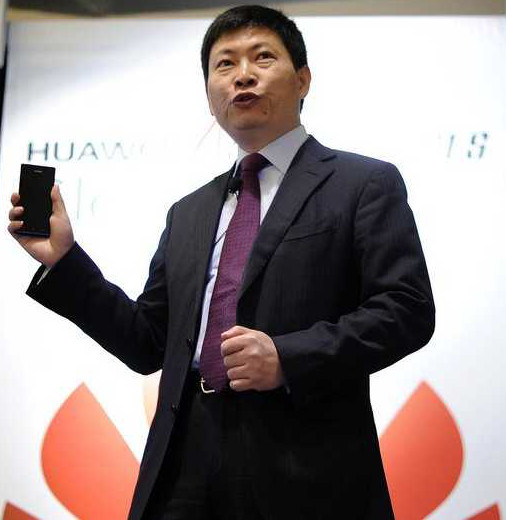 Huawei is a well known company in mobile telecommunications but hasn't really made much waves with their smartphones. However, things have been picking up, especially with the recent release of the Huawei Ascend P6 which currently holds the title of World's slimmest smartphone. Other products like the Ascend Mate phablet are also providing good performance with build quality. In a sign of further confidence, Richard Yu, Huawei's CEO has revealed that he intends to position Huawei as the 3rd mobile maker worldwide by 2015. While it sounds like quite a claim, after some more thought the only ones to stand in their way for third spot would be Nokia, BlackBerry or LG making it quite possible with the right products.

Taking it a step further, he was quoted as below:
We want to provide the best, most beautiful, slimmest smartphone – this one [Galaxy S4] is much thicker. We're not made of plastic. In the high tier, if you have huge money to spend on marketing and branding, like Samsung, then everyone will buy that. We don't have so much money to do marketing and branding so we have to make our products better.

The best smartphone in the past was from Nokia, then from Apple, then from Samsung. And who is number one? The industry is so dynamic – no matter how successful you are, if you're currently number one, doesn't mean tomorrow you'll be number one. Samsung, they have such huge money – if you invest in marketing and branding then people will always buy no matter how good the products are. The Samsung Galaxy S4 is just a so-so smartphone...

In its latest update, Apple makes the phone extremely simple to use. But if we are just learning from them we can't catch up, because they are now slipping. We want to go higher than them...

We have a good relationship with Google. We want Android to be more user friendly, so we have made a lot of enhancements. Google is good for an engineer but it's not good for the consumer. It's a little bit too complicated.
After reading this, his intentions are clear that he wants Huawei to not only take third spot but to surpass both Apple and Samsung on the way. While we wish him all the best it seems unlikely we'll see this in just 2 years, however, it can only mean more good and affordable smartphones for us all in the not so far off future.
Huawei Ascend P6 Specs & Price >