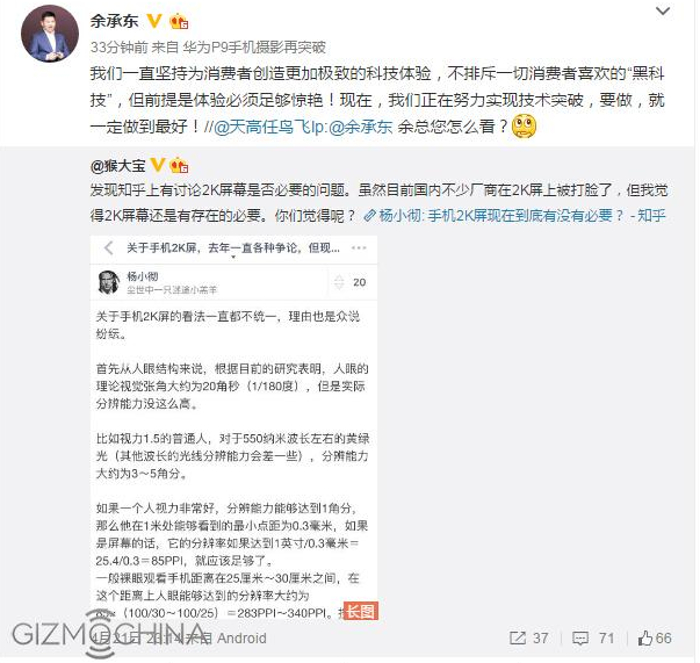 Richard Yu, CEO of Huawei's Consumer Business Group was recently quoted that the next Huawei phone will have a 2K or QHD display with at least 1440 x 2560 pixel resolution. Previously, he held onto an adamant stance that no Huawei device would have a display larger than FHD or 1920 x 1080 or a camera sensor bigger than 13MP because there was no difference in quality and that it would use battery life inefficiently.
"last year I would certainly not buy a 2K device as the power consumption was high and the difference to my eyes non-existent. But now I have changed my mind and my next phone will be 2K as I like VR!" Richard Yu, CEO, Huawei Consumer Business Group
Yet here we are, with the Mate 8 having a 16MP rear camera and this recent change of heart. According to him, he changed his mind because the current FHD displays on Huawei's flagships don't display VR very well (except for the Huawei Nexus 6P but that one was a collaboration). Perhaps, it means they've found a way to make an energy efficient 2K display device, so stay tuned for more information at TechNave.com.
[Source]