The Huawei Mate 8 is the company's latest flagship and surprisingly, the official price tag for the device is only RM2099. Even if you go for the premium version (Mate 8 Premium); the price only increases up by RM300. Featuring beautiful design (we got the Moonlight Silver version), very "beast-like" hardware performance according to our videographer and the aforementioned affordable pricing, just how good is the Mate 8? Read below to find out.
Design - Seamlessly huge
Personally, the Mate 8 design mimics similarly to the Mate S except that the dual tone LED flash is on the left side with a bigger 6-inch screen. It's really huge, and this is really ideal for customers who are looking for a big display with good performance. Although huge, the four edges are curved nicely as expected of Huawei's standard, and the back metal cover surface is seamless and solid. While the back is matte, the full metal frame has a nice brushed metal effect making the Mate 8 both simple, yet elegant.
The front, look at how big the display is
16MP camera, dual tone LED flash and fingerprint sensor at the back
Volume and power button on the right side with the brushed metal frame
Charging port and speakers at the bottom
The dual-SIM slot
Tech Specs and Features - Very high end, and Knuckle Gesture seems out of place
Huawei Mate 8 (Standard) tech specs and specifications: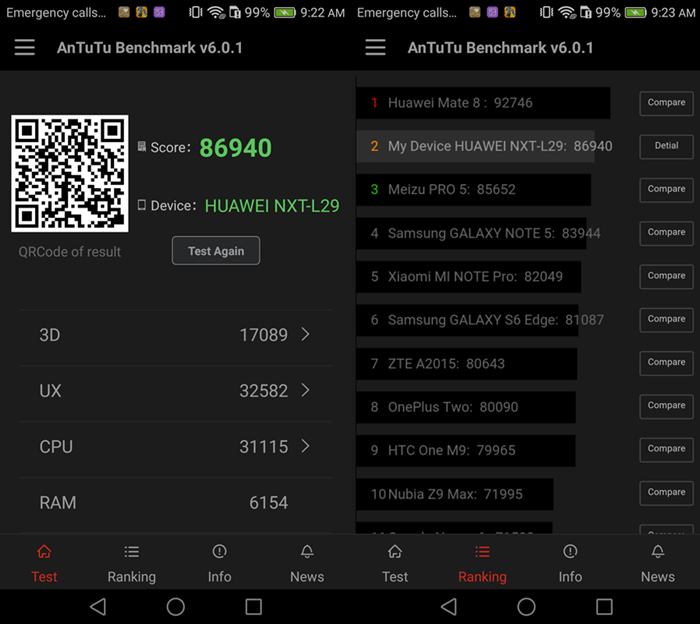 Huawei Kirin 950, quad Cortex A72 cores (2.3GHz) and quad Cortex A53 cores (1.8GHz)
3GB RAM
32GB storage (microSD card uses SIM slot 2)
6-inch screen with FHD 1920 x 1080p resolution
Sony IMX298 16MP main camera (OIS, Dual tone LED flash) and 8MP selfie snapper
Supports WiFi a/b/g/n/ac, Dual-SIM slots, VoLTE, 4G LTE support and NFC
Features Super Hands-free 3.0, Fingerprint sensor, Knuckle Touch 2.0, Split Screen multi-tasking
Android 6.0 Marshmallow
4000 mAh battery (quick charging)
Available in moonlight silver and sky grey
Huawei also offers a lot of features in their latest flagship, particularly the Knuckle Gesture feature which they want to highlight the most. Granted, the Knuckle Gesture is actually quite intriguing if you look at the science behind it, but it's not that awesome as they think it is. First of all, knocking the screen with your knuckles is not practical and you can't soft knock it or else it won't respond. There's this Knuckle Gesture which allows you to draw a letter to open certain apps; like say the Camera app, you can open it after using your knuckle drawing the letter C. But honestly, I find tapping on the app is a lot faster. And using your knuckle to use Split Screen mode is a hassle. Innovative, but unnecessary.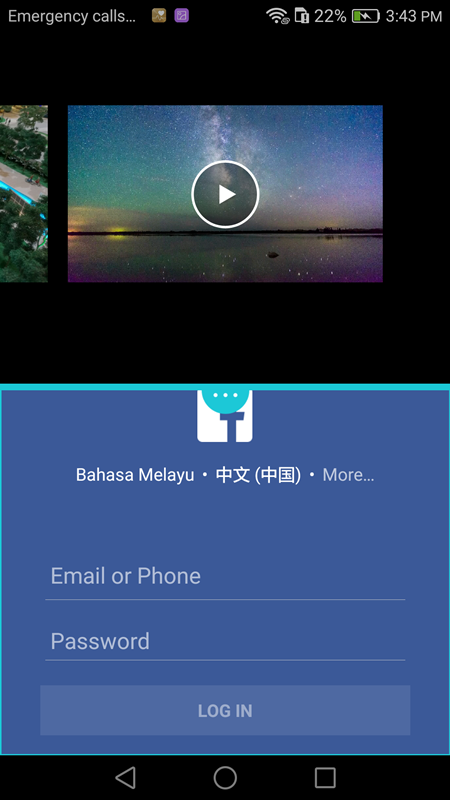 The Split Screen
On the bright side, I find the Smart Screenshot quite useful, double knocking the screen will screenshot whatever is on the display and I actually prefer that way than the traditional screenshot method. What's more, if you use two knuckles to double knock; a video recorder will appear and will record anything on the display, from the home screen to games, you can literally record anything, and this is even better than Samsung Galaxy S7 edge's game launcher feature in video recording terms.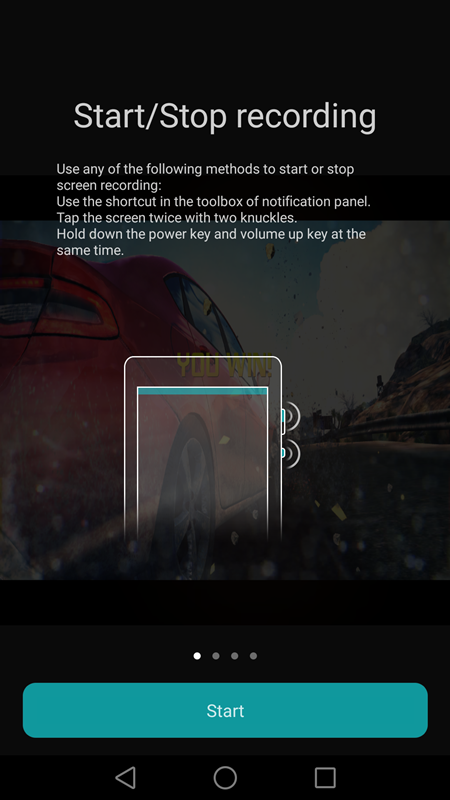 This is another way of recording too
In other features, you can also flip the device facing downwards to mute it. There's also a colour temperature option for the display, but I think Apple's iOS 9.3 Nightshift mode and Xiaomi's Reading mode is better since you don't have to adjust the screen manually. Also, the EMUI OS is kind of annoying at times as the notifications constantly nag you about certain stuff. For example, even when I've already confirmed that I don't want to switch on my GPS during gaming, it still asks me if I want it or not. Hopefully, Huawei can release a patch to do something about this, I'm not the only one who's facing this annoyance.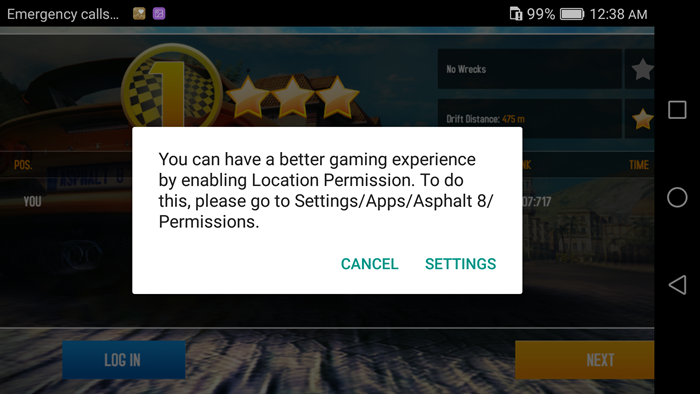 I've already said no, thanks
Not forgetting the camera features, it has your usual filters and some additional new ones such as the Super Night for taking night pictures, Watermark (this one just adds "I'm here" with the date and weather indication on the picture), Audio Note (adding voice record to a picture), and Document Readjustment which allows the user to cut out a selected portion of an image.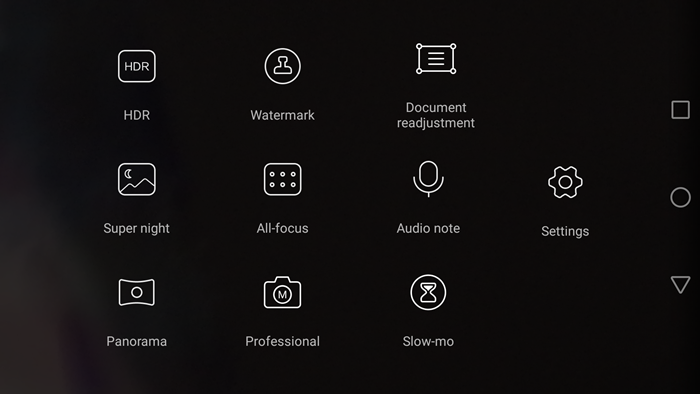 Camera features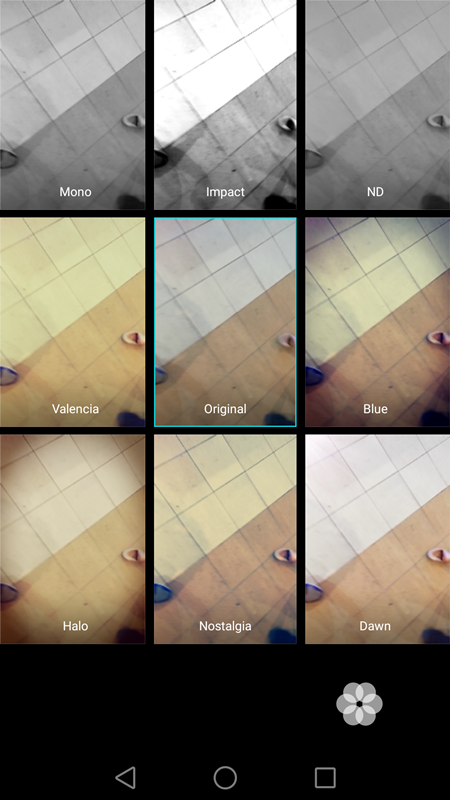 Camera filters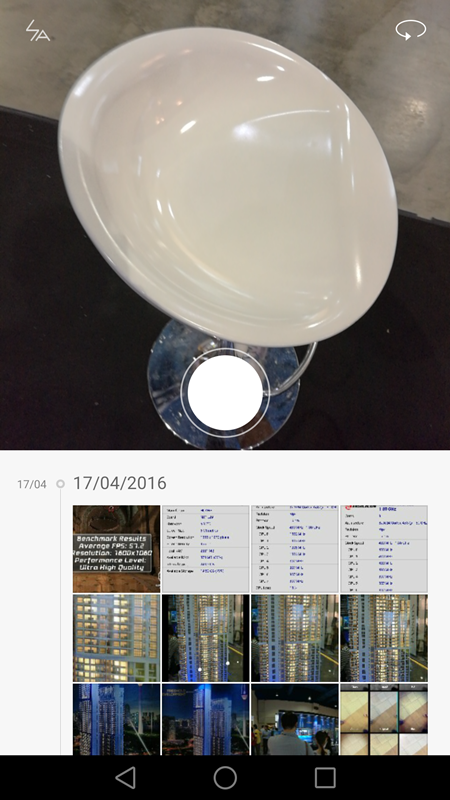 A quick camera capture in the gallery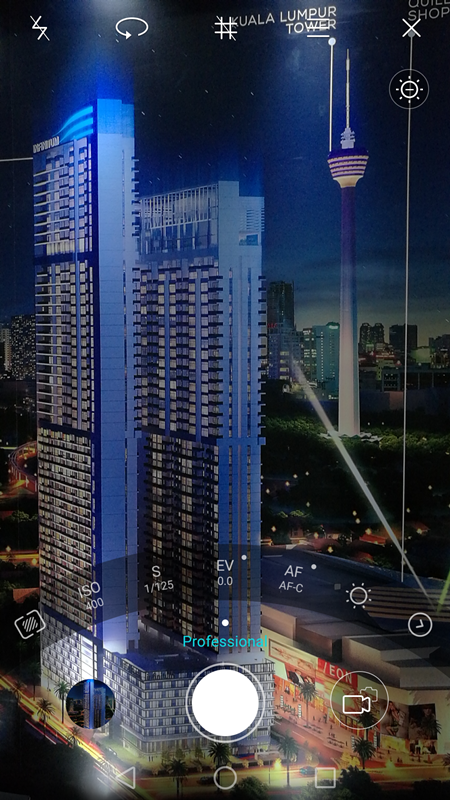 Pro mode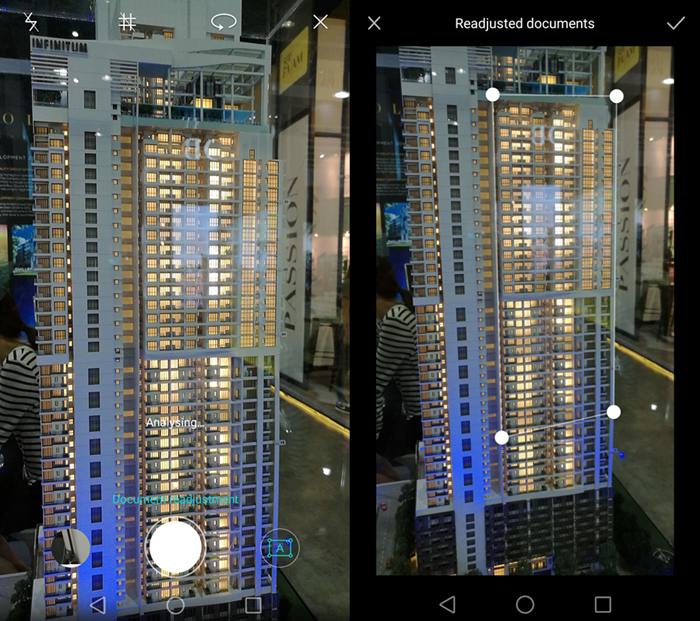 Document readjustment mode
But the nicest one is the fingerprint sensor, because not only does it unlock your phone super fast but it can also be used for taking selfies too. As usual, the small box at the top right corner which is for you to look at, makes it easy to take a selfie shot, as your eyes will indirectly look at the camera's angle instead of the screen to look nicer.
Performance - Power overwhelming, except the camera
Now that we've gotten over the features, we can now talk about the specifications. In one word the Mate 8 is - flawless. As the newest flagship of the company, it's only expected that Huawei would make the device as powerful as it can be. Sporting a HiSilicon Kirin 950 chipset inside; it makes the device really smooth with barely any freezing moment, so playing intensive games like Asphalt 8 is a walk in a park, but also hot (at the back).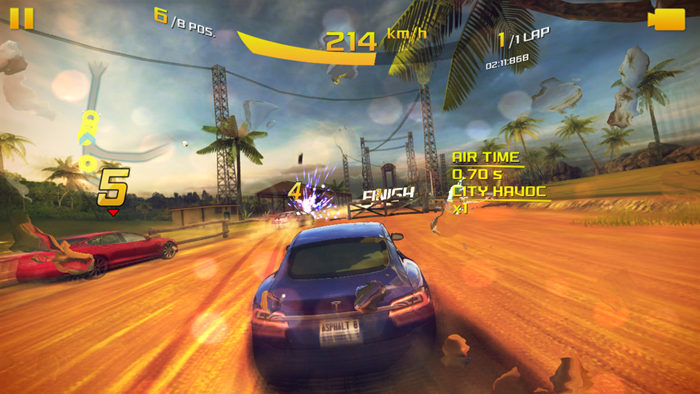 I swear, the digital water splattered on the screen looks surreal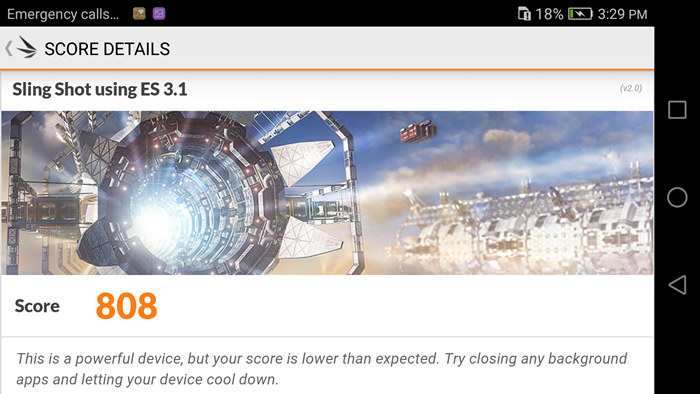 Sling Shot score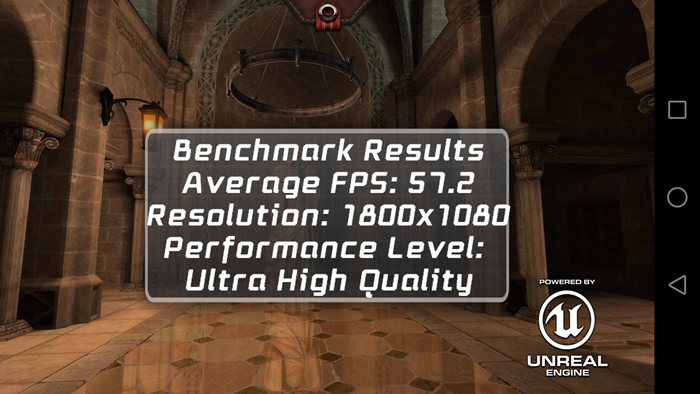 Epic Citadel score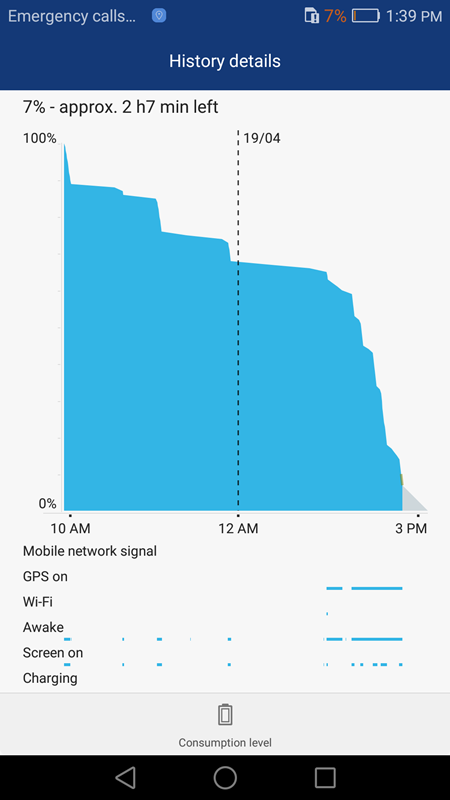 Battery usage
In addition to its powerful specs, the battery power is incredible too. Packing a 4000 mAh battery inside, it could last you about two days or at least a weekend of capturing images and gaming here and there combined. A quick charge of 30 minutes will grant you around 37% increase, but that energy alone is enough to last you for at least another day.
However, the Mate 8 is not completely perfect, which brings me to my next point of the sound and camera performance. I have mixed feelings about the sound because it sounds really good when gaming on maximum volume; on the other hand if you listen to music with it, it becomes really noisy and made my head hurt. While the bass is indeed an improvement, the treble part felt too sharp.
As for the camera performance, although it features a 16MP rear camera with a Sony IMX298 sensor, f/2.0 aperture, a 1/2.8 light sensor size a Phase Detection Auto Focus, and a dedicated image sensor processor and 1.5 degree Optical Image Stabilization. I still feel the pictures taken were just alright, it's not that I'm saying it's bad, but it's not that great either; in fact, it takes better pictures indoors than outdoors for some reason. Below are some of the image samples: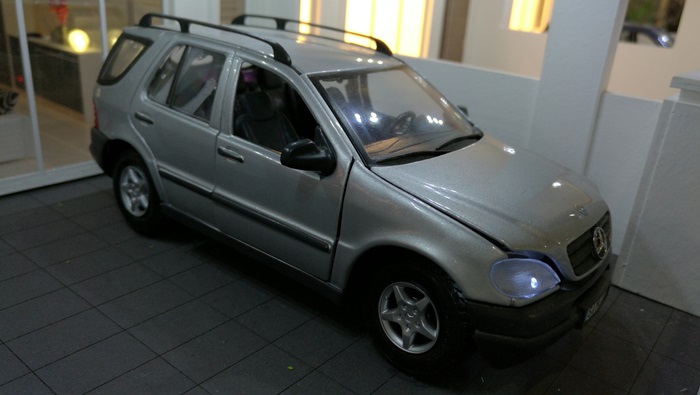 Would you believe me if I told you this is a close up shot of a miniature car model? Because it totally is
This on the other hand, is not a miniature car model lol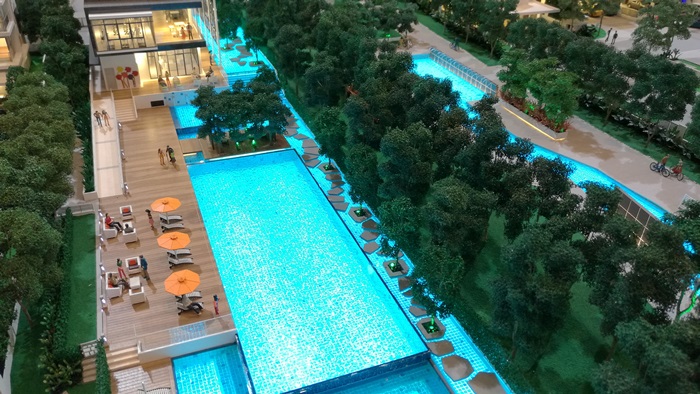 Medium shot of miniature pools and trees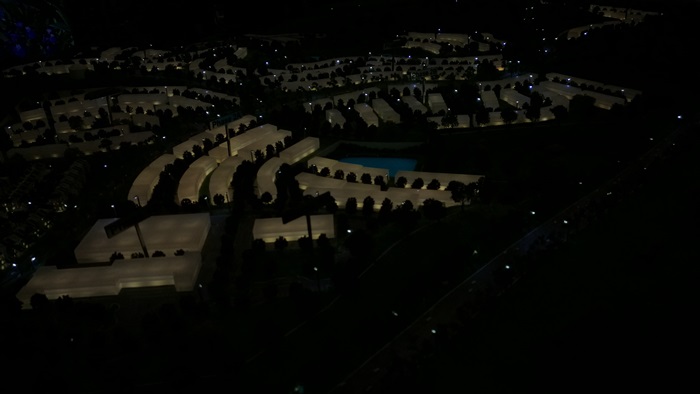 Pro mode of a miniature set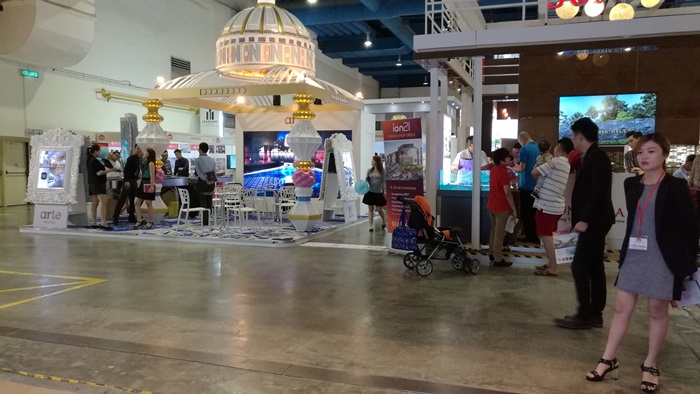 Colours look good indoors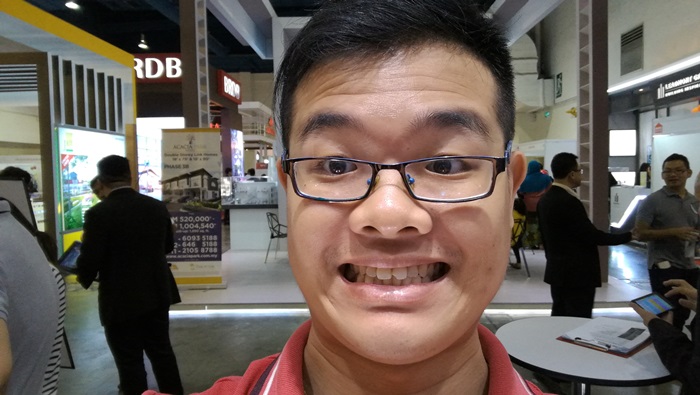 Seflie using the smile gesture

Panorama mode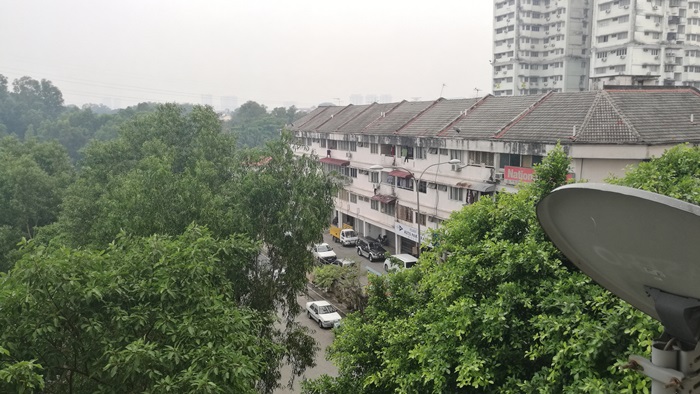 Outdoor shot, hazy day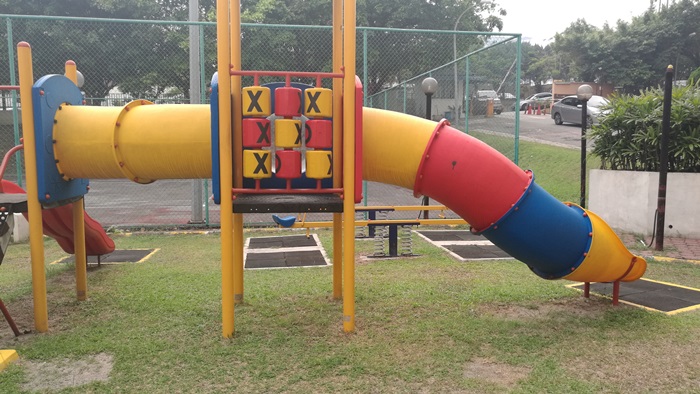 Another outdoor shot, colour contrast are not so strong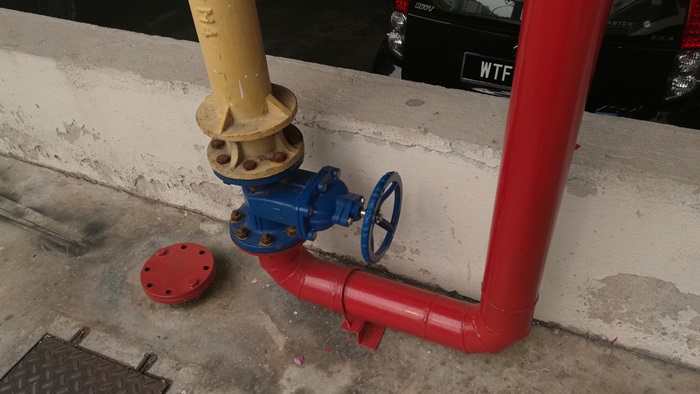 In shaded places, colours are kind of dull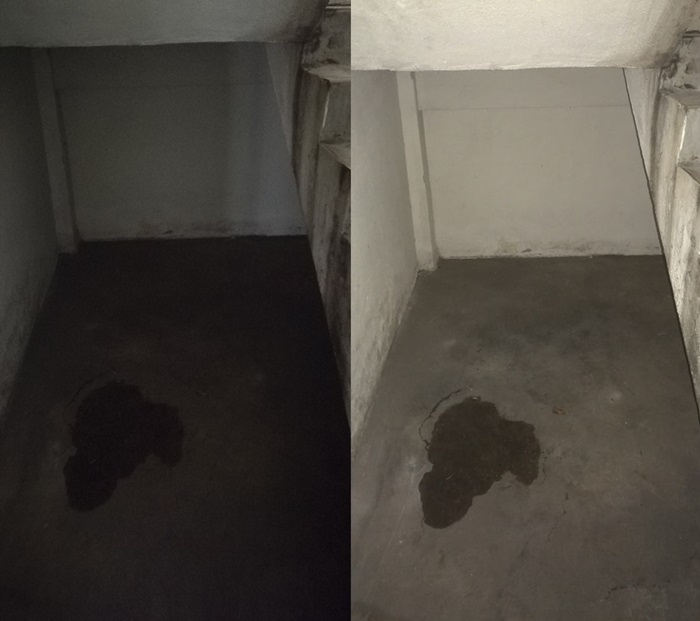 Low light shot on the left, flash mode on the right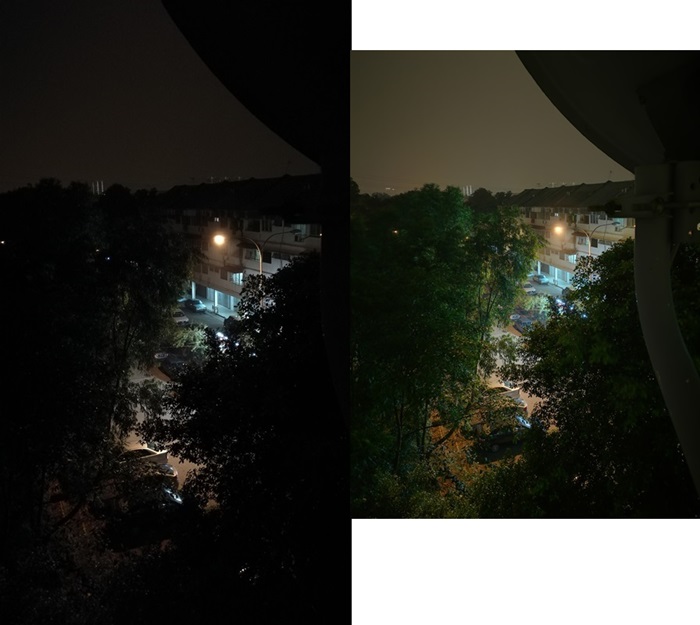 Super night mode, before (left) and after (right).
For some reason, the image ratio changes in Super night mode
Conclusion - Great phone despite some minor issues
So is the Mate 8 really worth buying? For a high-end device at RM2099 only, we sure think so. Suffice to say, the camera quality is not as great as the Galaxy S7 edge, the EMUI OS needs some fixing, and the Knuckle Gesture feature is questionable; but it's easily overwhelmed by the fantastic tech-specs, supporting the huge 6-inch screen for entertainment purposes, great fingerprint feature, and the beautiful design that you can show off to your friends. So people who are looking for those aspects should get their hands on it, otherwise, the Nexus 6P which is renowned for being the best Android phone can be considered (costs more though), and the Galaxy S7 edge as well for its superior camera quality.
So what do you think? Do you know anyone who's using a Mate 8 now? Let us know in the comments below, thanks for reading and stay tuned for more reviews at Technave.com!

Unboxing video

Hands-on video
*TechNave.com would like to thank Huawei Mobile for providing us with the Huawei Mate 8 smartphone for this review. It allowed us to do a more in-depth review and highlight more features.