Huawei MateBook 14s review - Premium laptop for productivity
While better known for smartphones and mobile devices, Huawei is a brand that's no stranger to the laptop industry. In particular, its MateBook series offers complete functionality for professionals.
The latest product in the series, the Huawei MateBook 14s, features a sleek design and good specs for those who frequently go to various places for their work. Read on to find out if this computer is suitable for your use.
From the exterior, the MateBook 14s features a simple design yet still looks premium and professional, making it ideal to be placed in a corporate setting. The colour for the unit we received was Space Gray. But if that's not to your taste, Huawei Malaysia also offers this PC in Spruce Green.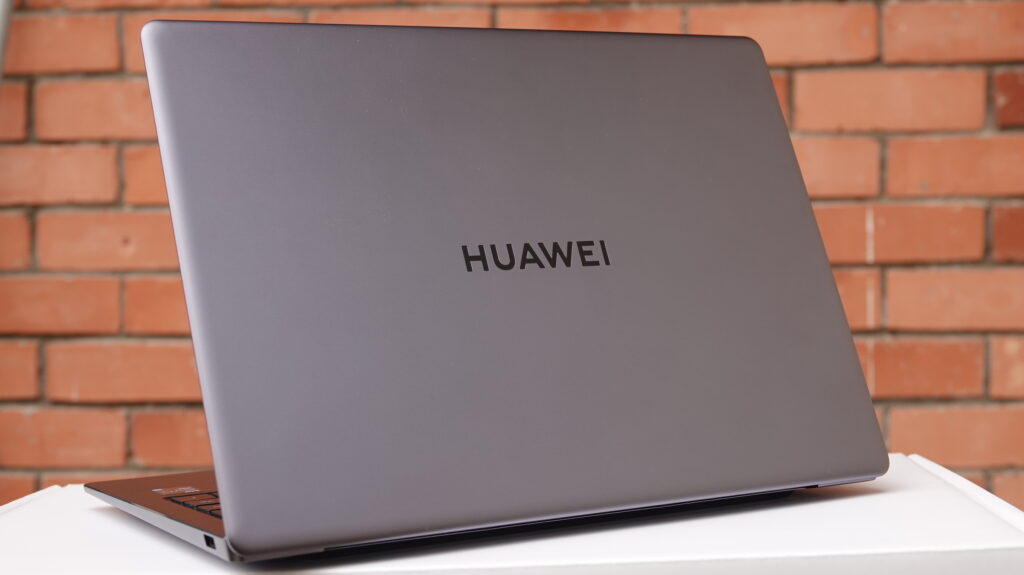 Neat grey design on the outside
The computer also has a lightweight and slim body, so it's easy to carry around in a bag. Moreover, it weighs only 1.43kg. As you know, this type of laptop has very premium workmanship yet maintains a compact size.
Due to the thin body, you need to consider using USB docks. That's because it lacks some ports available on other laptops, and these might be ports that you might regularly use. Specifically, the MateBook 14s comes with two USB-C ports, one USB-A 3.2 Gen1 port, a 3.5mm audio jack, and one HDMI port.
A USB-A port on the right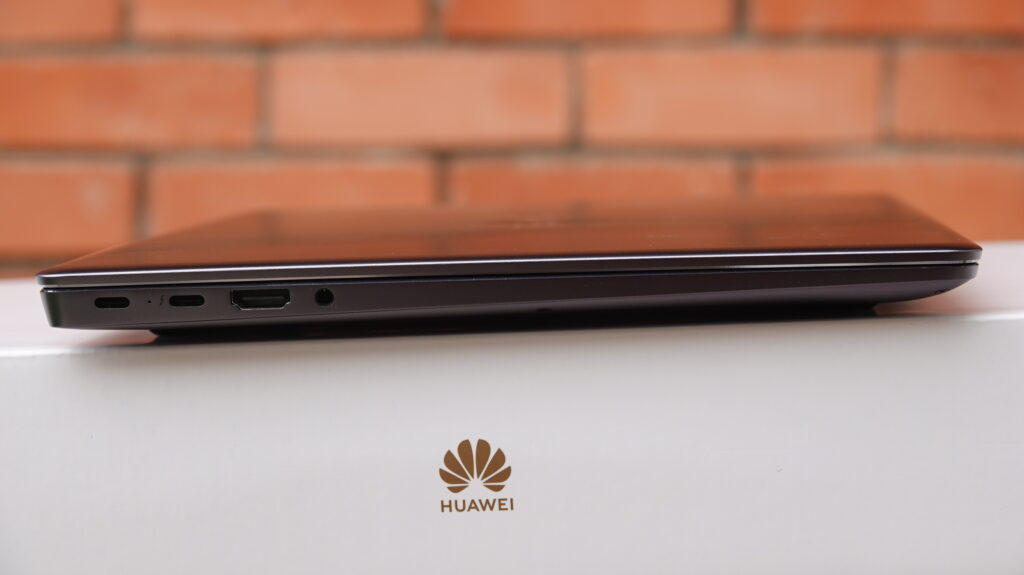 Two USB-C ports, one HDMI port and a 3.5mm audio jack on the left
Obviously, Huawei won't leave out the option to connect the laptop to a projector or monitor. After all, many users connect their laptops to external displays for presentations or meetings. With that in mind, both USB-C ports support data transfer, charging and DisplayPort. Unfortunately, you'll need a dongle to use SD or microSD cards.
Moving on, let's talk about the display. The one on this laptop is a 14.2-inch screen with a resolution of 2520 x 1680 and a unique aspect ratio of 3:2. Screens with this aspect ratio are longer than the more standard 16:9 screens. This gives you more space to view your files and documents, so it's good for productivity. On the flipside, all 16:9 videos end up with a letterbox at the top and bottom of the screen. It does give a nice cinematic feel, but might not be to your liking.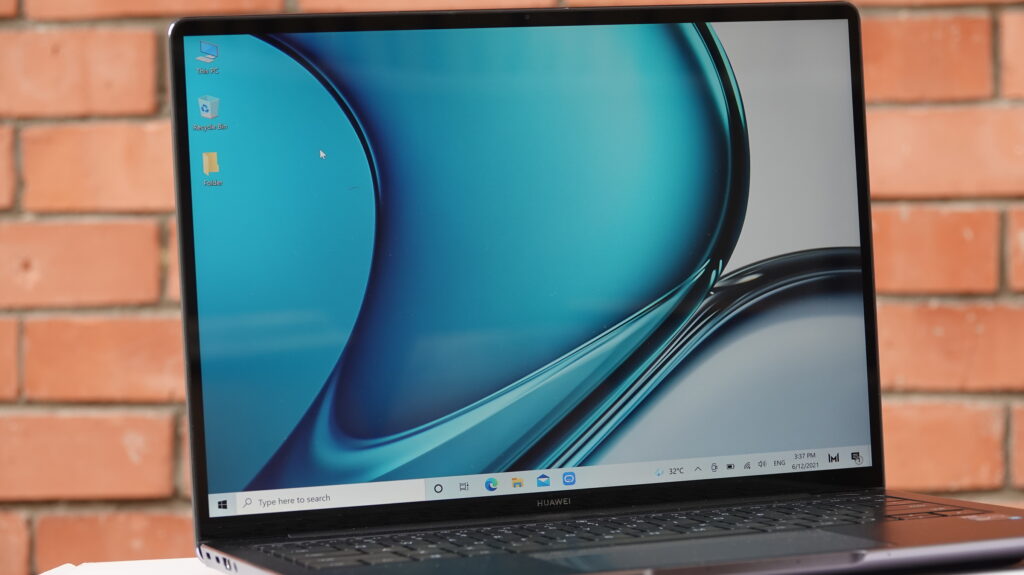 This display's 3:2 aspect ratio results in a more square and taller screen
It also offers a 90Hz refresh rate for smoother use and a 100% sRGB colour gamut. So when you want a break from the hustle and bustle of work, you can enjoy the videos with pretty rich colours. Like most laptops for professionals, this screen supports 10 multi-touch points. This makes it easier for you to interact with your computer. When combined with a 90Hz rate, scrolling and swiping feel very smooth.
The screen can generate a brightness of up to 400 nits. This is enough if you just work in an office. But it may not be bright enough if used under the sun or in bright places like a cafe.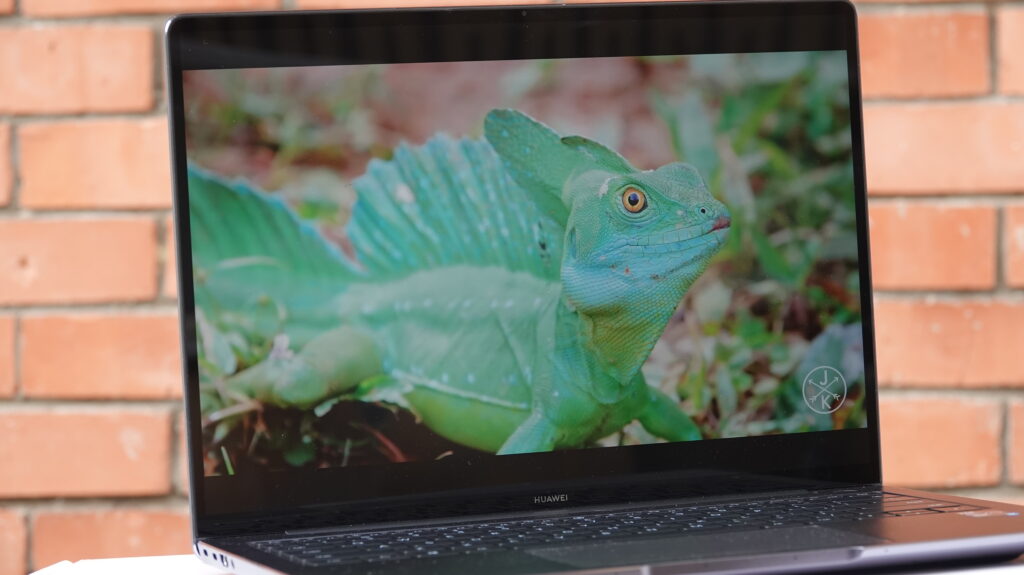 The display doesn't look very bright when used outdoors, and you can see the letterbox effect
The keyboard in the MateBook 14s is very comfortable to type on, thanks to its 1.5mm key travel. It also has a nice layout that's easy to get used to and backlit keys to make it easier for you to type in dim environments. I also really like the large size of the touchpad, which is very responsive.
The computer also has a fingerprint scanner at the top right of the keyboard. It's pretty fast and embedded into the power button, making it easy to use. When you press the power button, the scanner will automatically scan your fingerprint and log you into the desktop. Super convenient for people who want to work fast.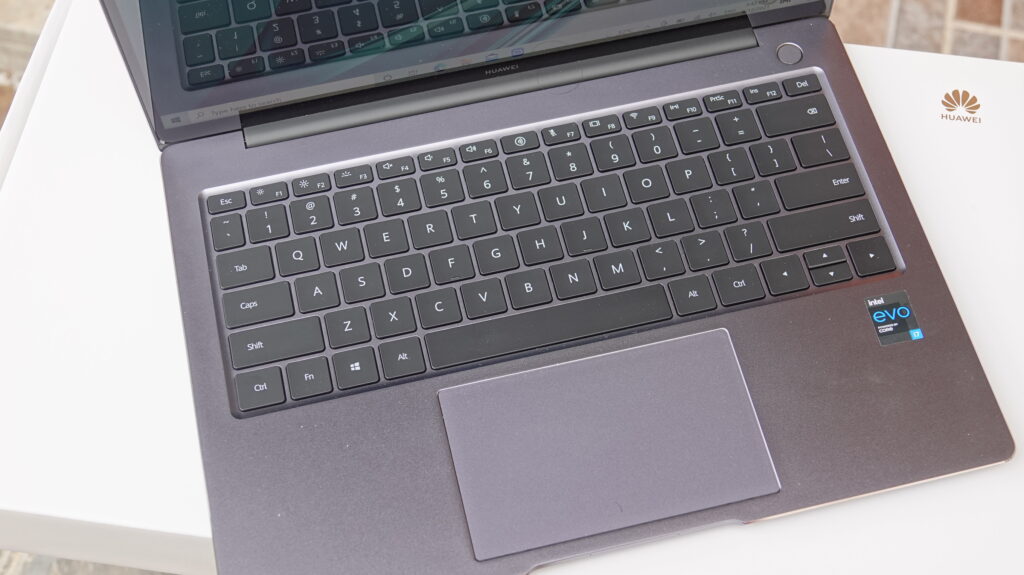 Comfortable keyboard for typing along with a large touchpad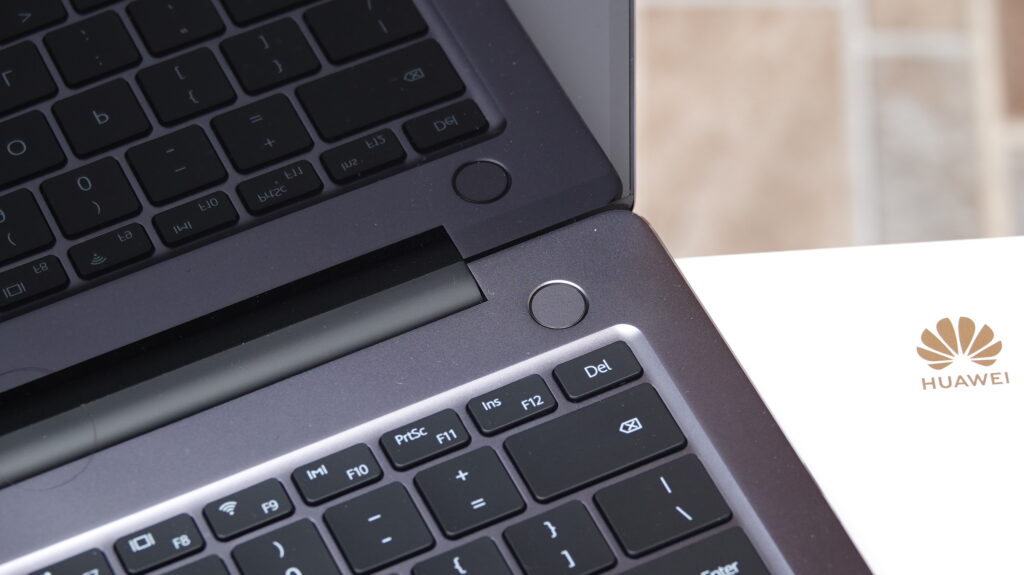 This fingerprint scanner also acts as a power button
Small webcam at the top of the screen
In addition, the MateBook 14s is equipped with a 720p webcam camera that can be used for video meetings. It's also accompanied by four microphones equipped with AI Noise Cancellation technology. During my time with the laptop, my friends had no problems hearing my voice in video meetings.
The MateBook 14s variant lent to us has decent last-gen Intel hardware, namely the Intel Core i7-11370H CPU, 16GB of RAM, and 1TB of SSD storage. You should have no issues running your regular productivity apps, barring high-resolution video editing. In fact, it can even be used for light gaming sessions if you want to relax for a while.


The benchmark score in PCMark 10
If you want a cheaper variant, there's one with the Intel Core i5-11300H CPU, 8GB RAM, and 512GB SSD storage. Not as impressive as the Core i7 variant, but it's more than enough for web browsing, YouTube videos, and work apps like Microsoft Office.
In terms of battery life, the MateBook 14s has a 60Wh battery that can last eight hours before it needs to be charged. This is what you'd expect for most computers of this category, so it's nothing impressive. But you could extend it further if you set the refresh rate to 60Hz.
The laptop comes with a 90W charger, which can fully recharge the machine in about three hours. What's great about this charger is that it connects via a USB-C cable, so you can use it for phones, tablets, cameras, and other compatible devices. If you often travel for work, this one charger alone is enough to charge all your devices.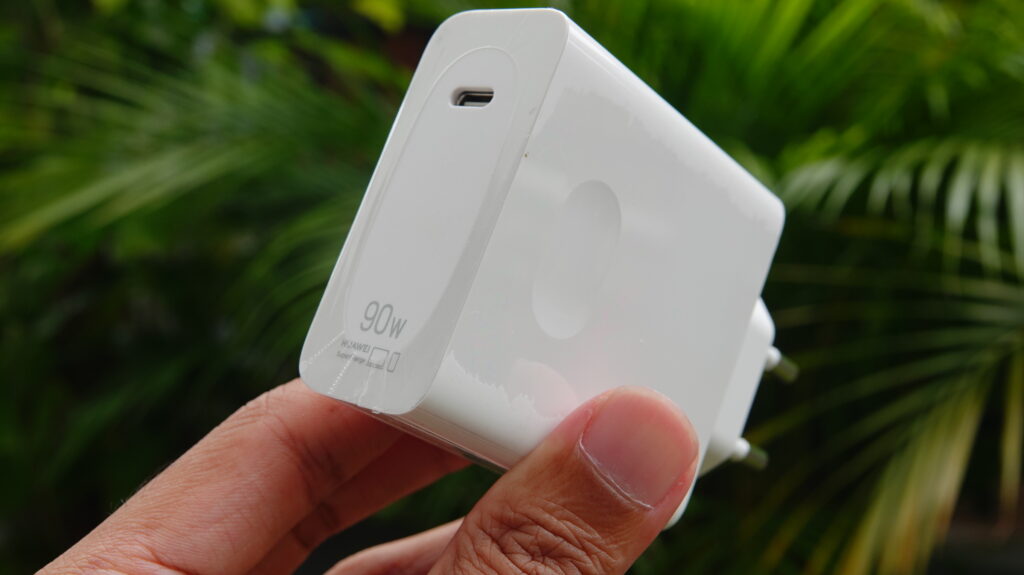 USB-C charger with a rate of 90W that can be used with various electronic devices
The MateBook 14s has not one, not two, but four speakers. Sounds like a lot, but the volume isn't that loud. That's because the speakers are all at the bottom, so the sound is somewhat muffled. If you plan to watch videos or listen to music, we recommend using headphones or earphones.
Besides that, the laptop can be connected to other products such as MatePad tablets or Mate series smartphones. This allows you to use the devices as extra screens and interact with them via the laptop. For instance, you could drag and drop to copy files easily. Unfortunately, I don't own a Huawei device, so I didn't get to try that.
Overall, the Huawei MateBook 14s is an attractive option for professionals, especially with its compact design and high performance for productivity. Unlike most computers in this price category, the MateBook 14s offers a touch screen that can simplify your daily tasks and comes with a good display.
It's sold in the Malaysian market at a price of RM4999. The price may be a bit expensive, but it's worth it for the fast performance offered. What do you think? Let us know what laptop you currently use for work, and stay tuned to TechNave for more reviews like this.
Tech specs & features
14.2-inch LTPS touchscreen, 2520 x 1680 (3:2) resolution, 90Hz refresh rate, 100% sRGB colour gamut, 400 nits brightness, supports 10 touch points
Intel Core i7-11370H CPU
16GB LPDDR4x RAM
1TB NVMe PCIe SSD
Intel Iris Xe integrated graphics
Windows 10 Home operating system, can be upgraded to Windows 11
Keyboard with white lighting
Two USB-C ports, one USB3.2 Gen1 port, one HDMI port, 3.5mm audio jack
Support 90W charging via USB-C
720p webcam with four noise cancellation microphones
Four speakers
Choice of grey or green colours
Dimensions 313 x 229 x 16.7mm
Weight 1.43kg
Pros: Premium look, lightweight design, fast performance for productivity, and 90Hz touch screen
Cons: Relatively pricey, and you don't get the full use out of it if you do not have a Huawei device
Conclusion: A solid choice for professionals who frequently travel to various places for work
HUAWEI MateBook 14s Specs & Price >