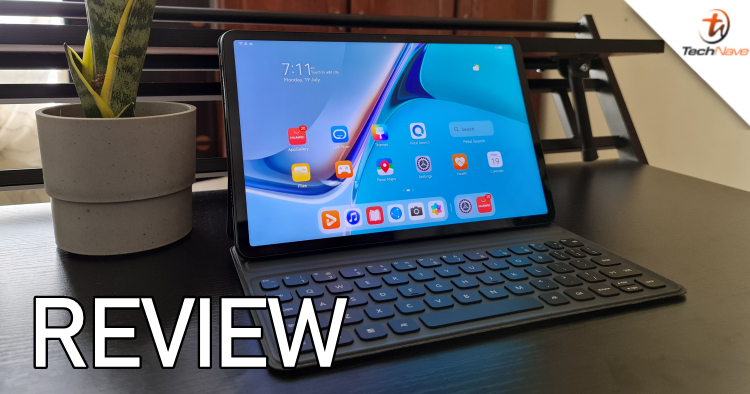 With the recent introduction of the Huawei MatePad Pro 12.6, Huawei have clearly defined what is their standard for their flagship tablets, so while the MatePad 10.4 serves the entry-level, the Huawei MatePad 11 seems to offer a bit of both. This includes features like a vegan leather backside, intriguing colours like green, support for their M-Pen 2 stylus, HarmonyOS 2.0 and a 120Hz 11-inch display, but how does it deliver in other aspects? We find out in our full review of the Huawei MatePad 11 below.
In terms of design, the 7.3mm thin tablet is clearly built using better materials with a shiny metallic chassis on the sides and a vegan leather layer on the back or rear. Our review unit was in Olive Green which not only looked stunningly beautiful but really stands out from the crowd, but there is also Matte Grey if green isn't your thing. The vegan leather back felt very nice to hold and improved grip immensely.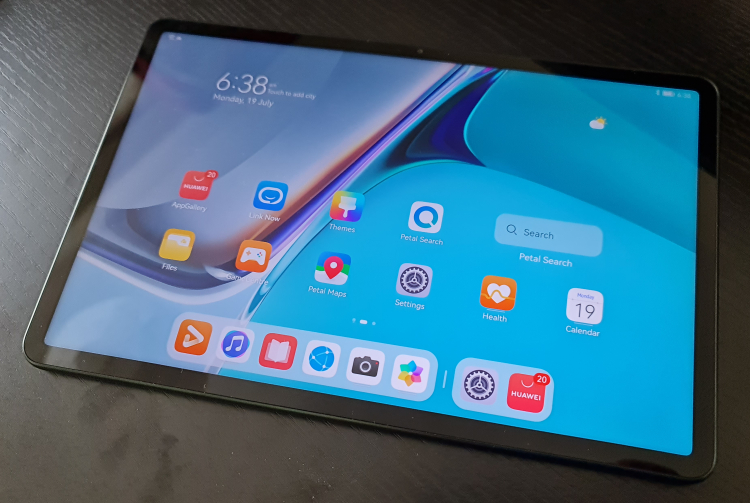 The Huawei MatePad 11 has a 10.95-inch display that can go up to a 120Hz refresh rate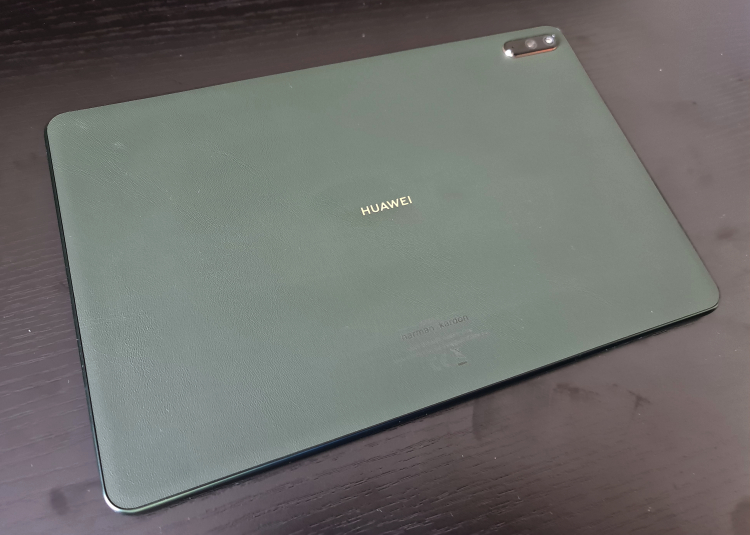 Our review unit had a green vegan leather back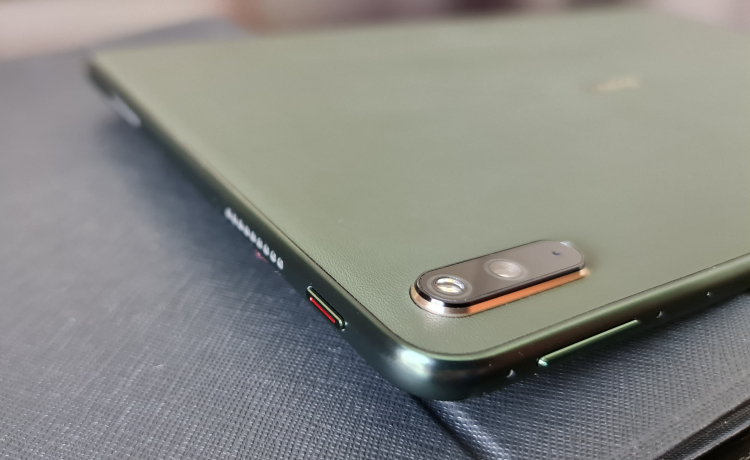 The MatePad 11 is super thin at 7.3mm with a slight camera bump, a red power button, quad speakers and a volume rocker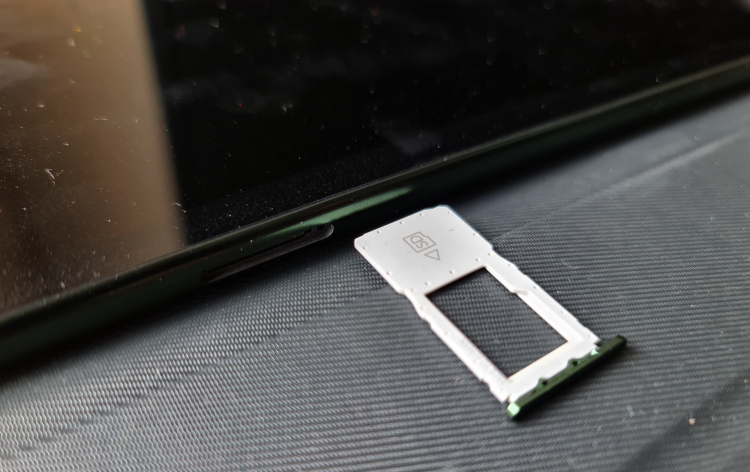 You can slot in a MicroSD card here for expandable memory
However, apart from that, the overall design is similar to the other MatePad tablets, and therefore there are still 4 speakers (2 on each side, all tuned by Harmon Kardon), a metallic red coloured power button, metallic green volume rocker button and a removable tray for the microSD card. The only difference seems to be the 11-inch (actually 10.95-inches) display which now has up to 120Hz refresh rates, 2560 x 1600 pixel resolution and super slim side bezels.
This premium build continues on to the magnetic keyboard cover which snaps on magnetically to the back of the tablet and has 2 positions to tilt the screen. However, the magnet on the keyboard tilt is surprisingly stronger than the ones on the back, so if you pull between them, sometimes the back cover comes off instead. Unlike the keyboard accessory on the MatePad 10.4, this keyboard has no on or off switch and gets its power from the tablet itself. The optional M Pen 2 stylus also snaps on magnetically to the side of the tablet where it is also charged wirelessly.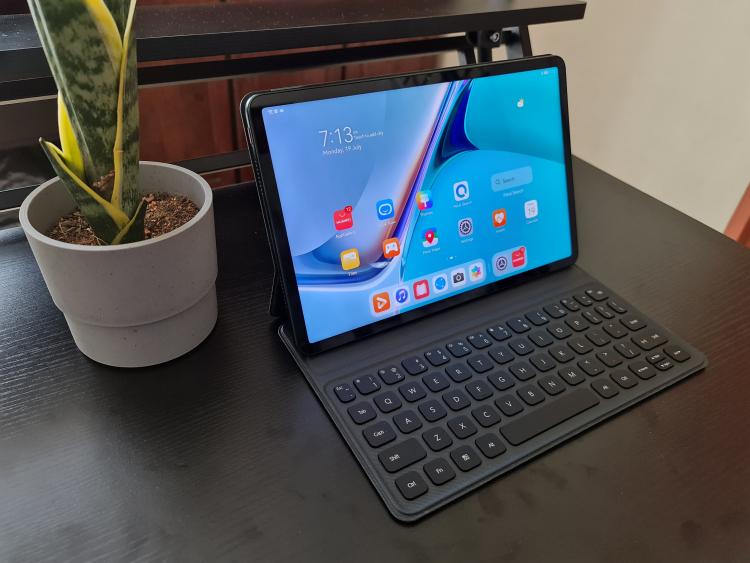 The Huawei MatePad 11 has a more advanced and premium keyboard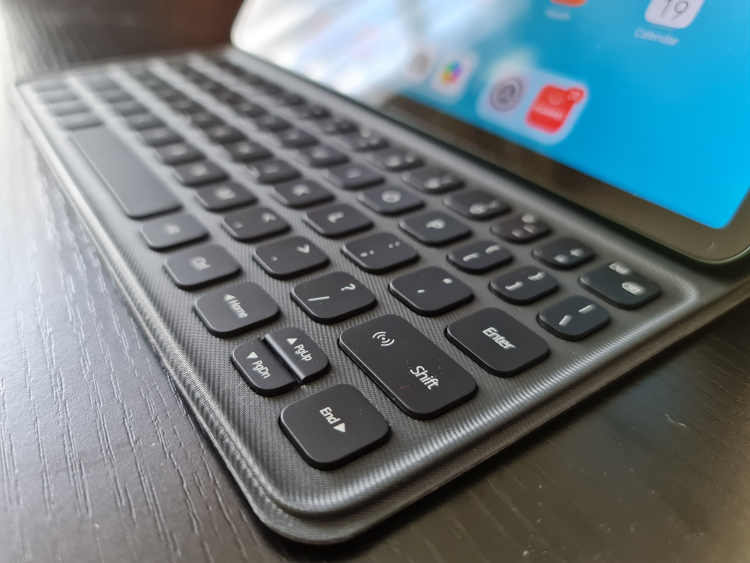 Keys are inset so you can flip it over and not accidentally press them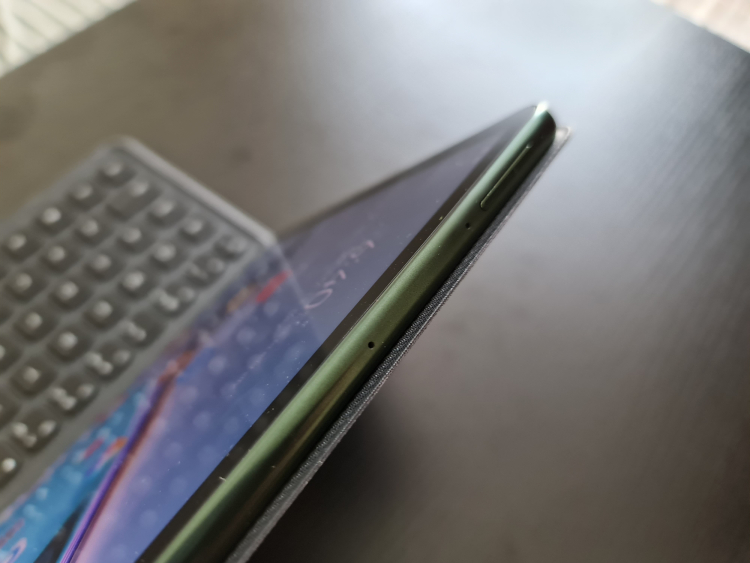 A view from the top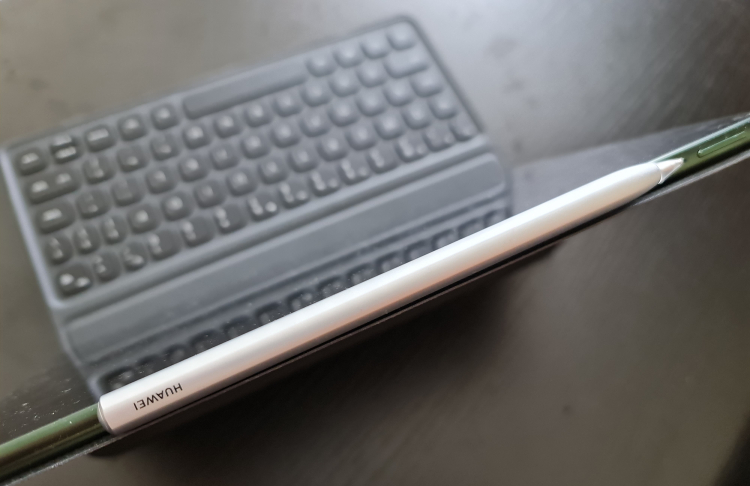 The Huawei M Pencil 2 magnetically attaches here and also charges as well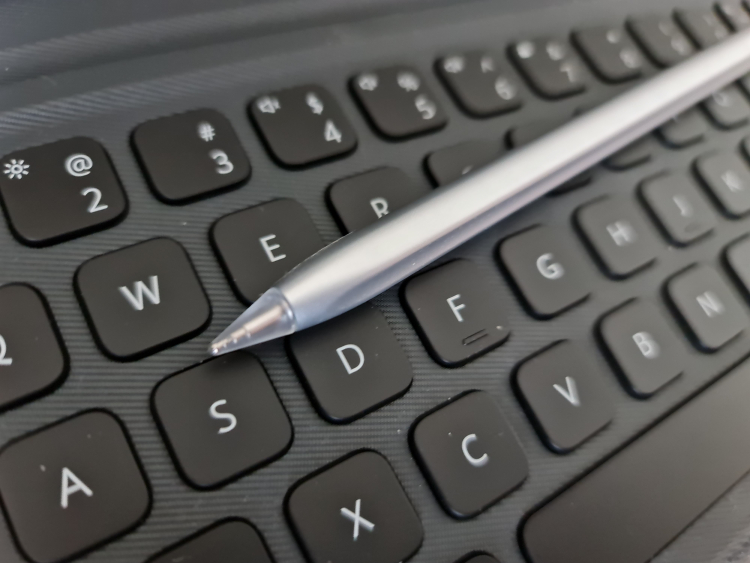 There doesn't appear to be any specific controls for the M Pencil 2
Powered by a flagship level Qualcomm Snapdragon 865 5G chipset, the tablet packs in 6GB of RAM and 128GB of storage with expandable microSDXC support. Despite the name of the chipset, there is no SIM card slot, but it does support the latest WiFi 6 network connectivity. On the front, in one of the side bezels is the 8MP front camera while on the rear there is a 13MP PDAF camera complete with LED flash.
The MatePad 11 also comes out of the box with HarmonyOS 2.0. Building off of the previous EMUI 10, it offers a more streamlined UI (which is quite reminiscent of Apple's iOS) but in terms of functionality the major stand out feature is Super Device which allows sharing and collaboration between compatible Huawei devices.
These include being able to extend your screen with a Huawei laptop like the MateBook D15 or using the M Pencil 2 on the MatePad 11 to sign documents from the laptop. You can see more about this collaboration feature in the video below, but my only issue here is that it isn't plug-and-play simple to do. As such, while it's definitely a useful and innovative feature, most people wouldn't know about it and therefore won't use it.
My favourite feature remains the resizable windows and split screen. While you can have 2 floating windows at a time with the MatePad 11, it would have been nicer if you could do more than that. Initially, the amount of bloatware may seem to be huge, but these are just shortcuts to download said apps. You can delete these one by one (it would have been great if you could do so in a batch) but the only clear bloatware are Agoda, Azoomee and FilmoraGo. The built-in Huawei apps like Notepad, Video, Music and the Browser are fairly useful on their own (this review was mostly written using the Notepad app).
Performance-wise, the MatePad 11's screen is downright beautiful, allowing for clear details and text even with multiple windows. Thanks to the flagship chipset it's also super responsive even with multiple apps running at the same time. Suffice to say, it plays demanding games like Asphalt 9 just fine where you can see that 120Hz smoothness in action. Movies are also great with this smoother display while sound is loud and crystal clear.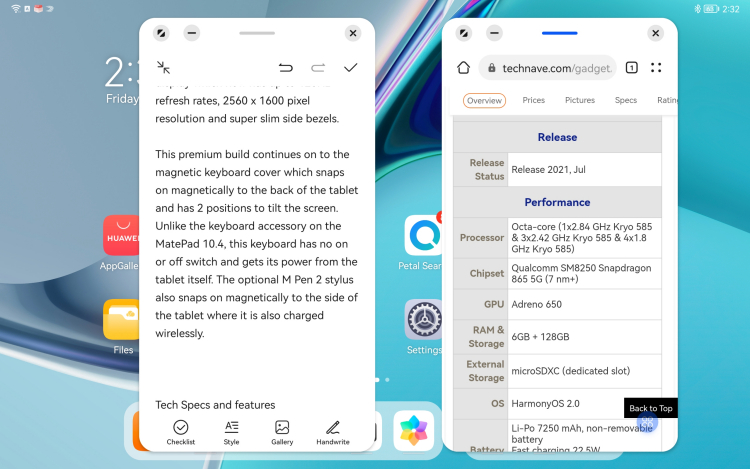 My favourite feature is the floating window which you can resize as you want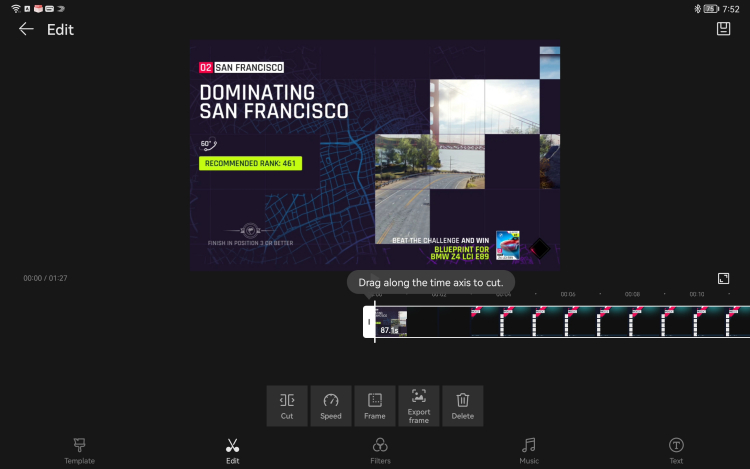 There's also a built-in video editor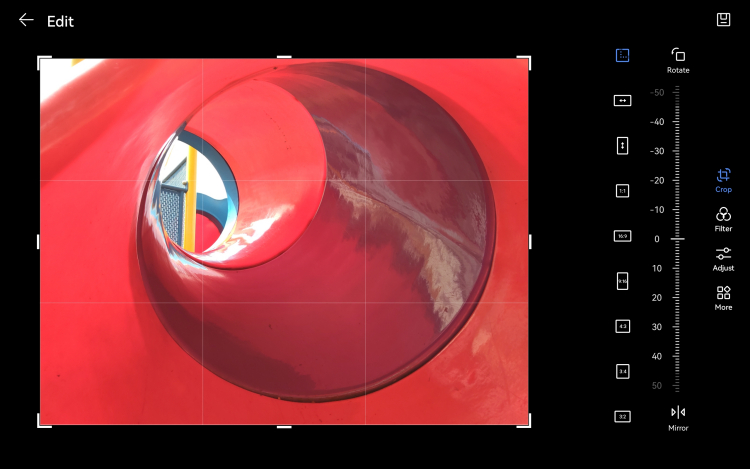 Here's the built-in photo editor too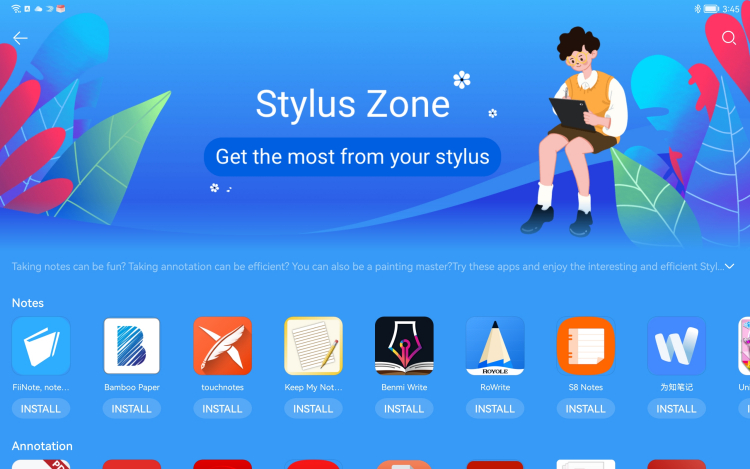 There's also stylus driven app suggestions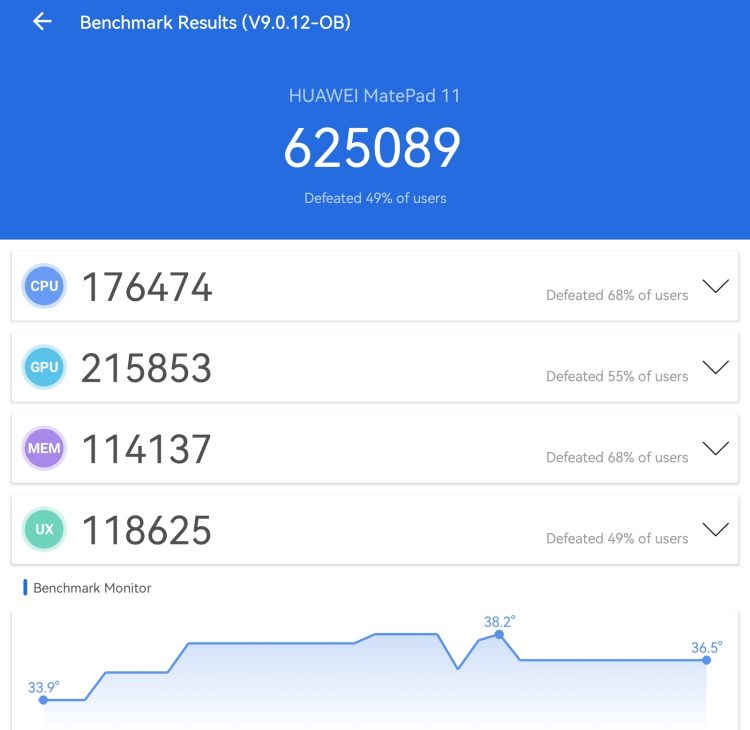 AnTuTu Scores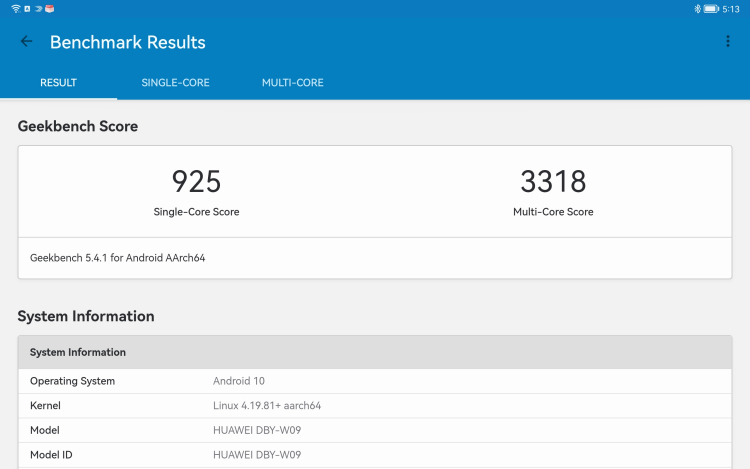 GeekBench 5 scores
Smooth performance on Asphalt 9
Like the MatePad Pro 12.8, the MatePad 11 let's you connect and charge the M Pencil 2 stylus simply by magnetically attaching the stylus to the side. There's even a status message that shows how much power the stylus still has, so it's quite user-friendly. Writing with or taking notes with the M Pencil 2 and the MatePad 11 is smooth and feels natural, but it's not nearly as pressure sensitive as some other styluses.
Connectivity was fine but it's only limited to WiFi. Battery life is quite good, with the tablet easily lasting 2 days and a bit more on intermittent usage and 1 day and a half on heavy use. There's 22.5W fast charging though, so it takes about 2 hours and a half to charge back to 100 percent and you have to use the bundled charger as it seems to have issues with other chargers or charging cables. There's also 5W reverse wireless charging as well.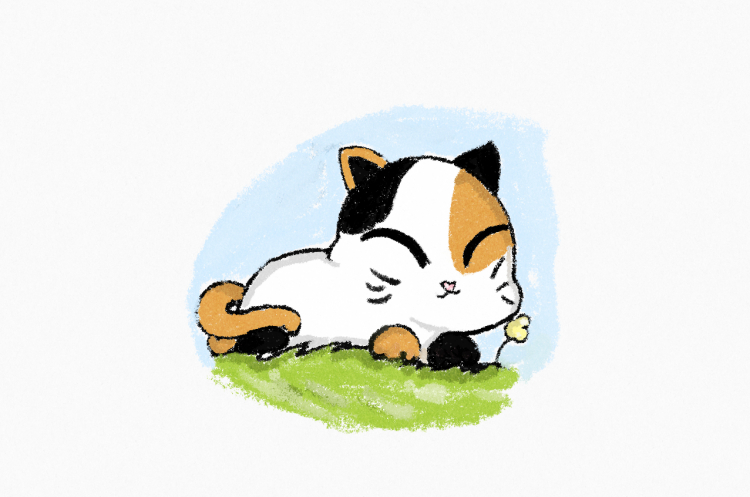 While the M Pencil 2 isn't very pressure sensitive, you can still sketch as you want quite well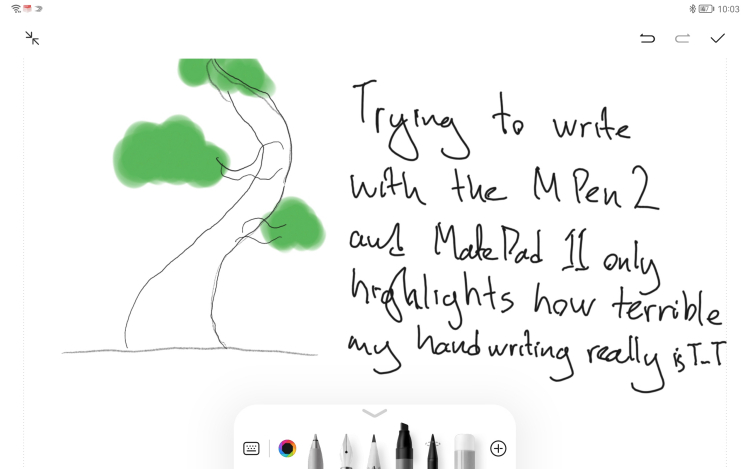 You can write just fine with the M Pencil 2 and MatePad 11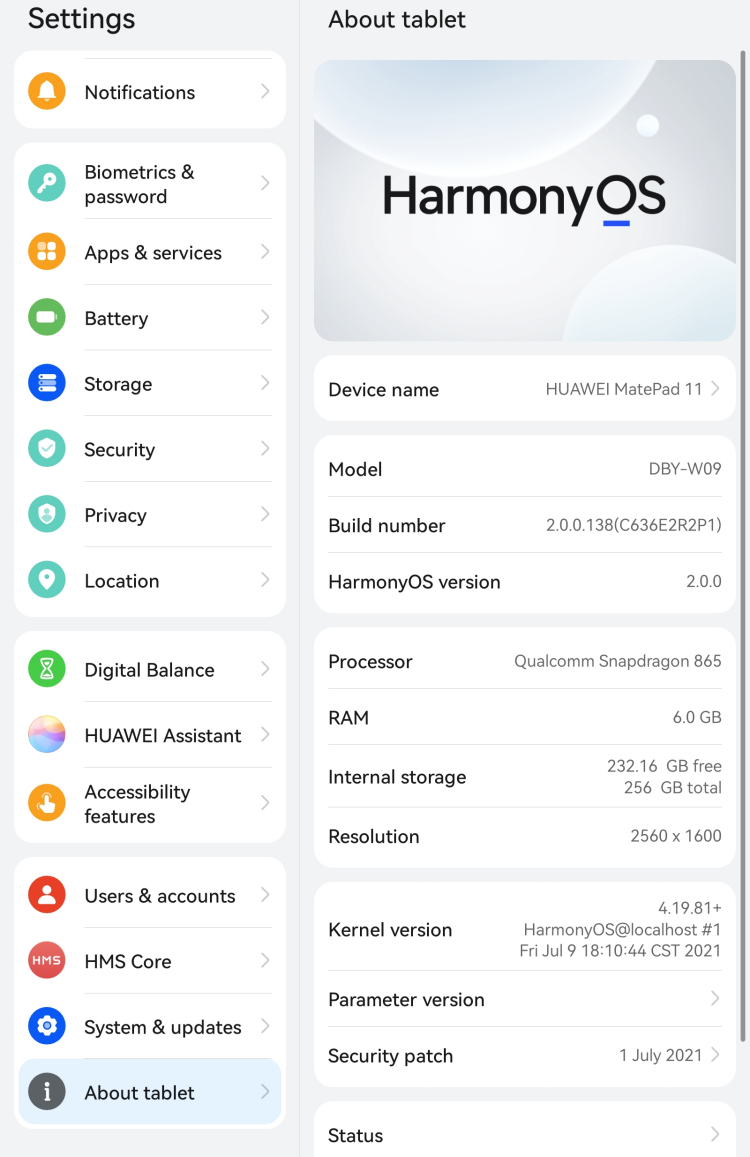 The MatePad 11 is powered by HarmonyOS 2.0
For the cameras, the MatePad 11's 8MP front camera works very well for both selfies and online meetings. The 13MP rear camera is also pretty good, but you have to be a bit patient due to the rather slow autofocus. We've said it before but with tablets these large, it's not easy to take photos, but you can check them out below for yourself.
Overall, the Huawei MatePad 11 feels like a flagship tablet thanks to all the premium design and features. While the limited AppGallery doesn't have all the latest choices (or GMS) this isn't crippling as you there are other good alternatives and you can access most Google services via the browser.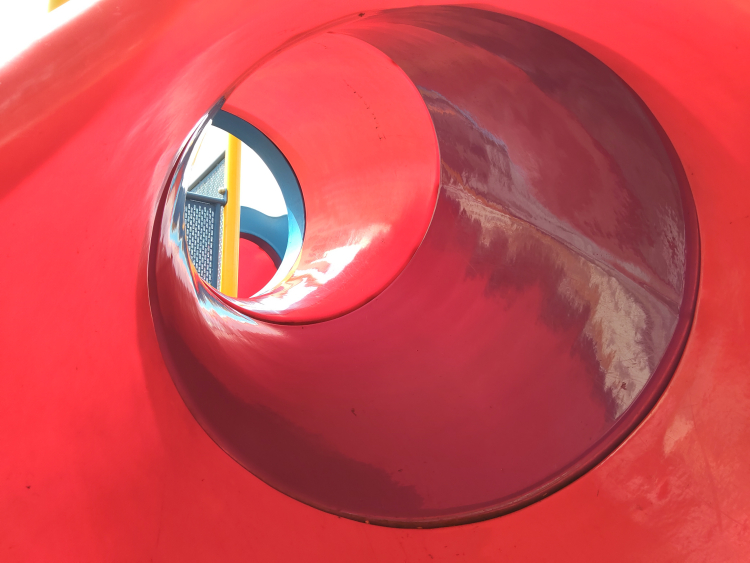 Pretty good camera quality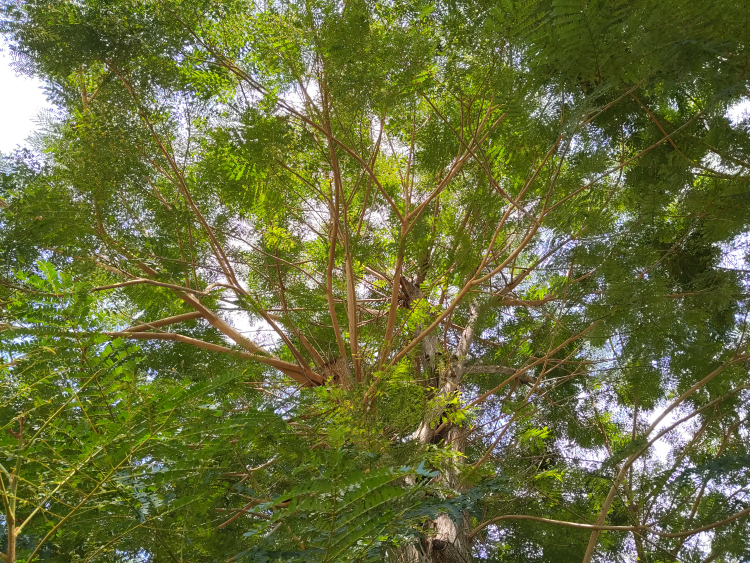 All the details are captured well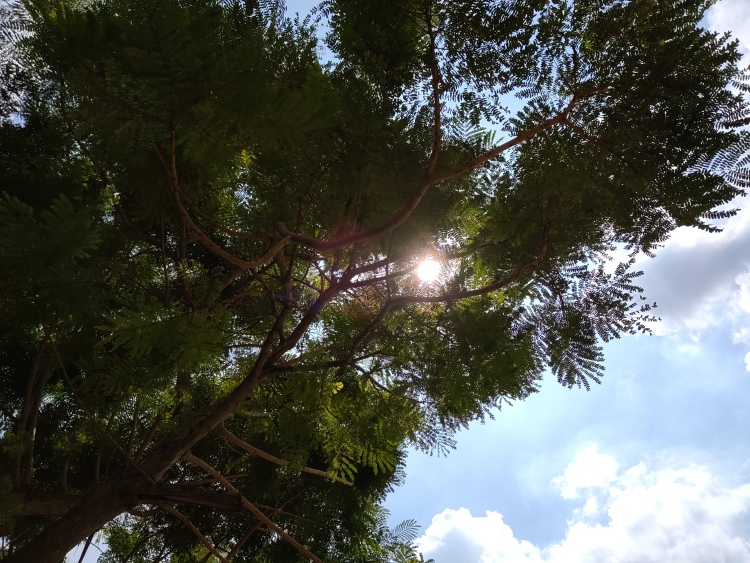 Komorebi shot?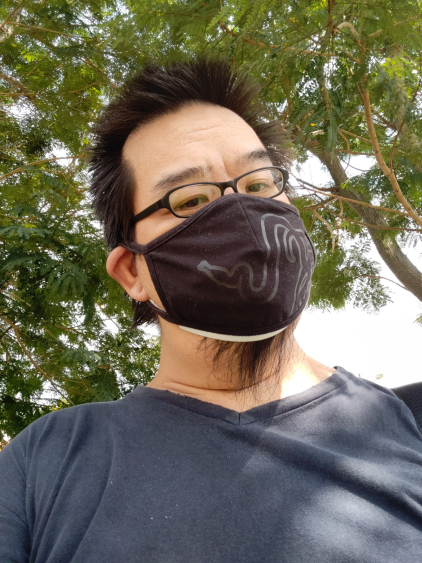 The front selfie camera works just fine
Coming in at RM1999 for the 6GB RAM + 128GB storage MatePad 11, the hardware is high level enough to replace certain laptops and there are no contenders with exactly the same features at the moment. However, if you're looking for similar alternatives, there is the Samsung Galaxy Tab S6 Lite which also offers S Pen Stylus support with a 10.4-inch 2K display but it offers a more midrange Exynos 9611 chipset, 4GB RAM and 64GB of storage for RM1699. There are also the recently announced Xiaomi Mi Pad 5 and Mi Pad 5 Pro tablets which offer similar features for less at around RM1307 but it's still not confirmed how much they would actually be priced here in Malaysia just yet.
So, would you be interested in getting the Huawei MatePad 11 to go with your brand new Huawei MateBook D15? Let us know in our Facebook page and stay tuned to TechNave.com for more reviews and tech news.
Tech Specs and Features
Here are the tech specs and features for the Huawei MatePad 11:
Qualcomm Snapdragon 865 5G
6GB RAM
128GB / 256GB storage | expandable MicroSD
10.95-inch display (IPS LCD, 120Hz, ~82.9% screen-to-body ratio, 2560 x
1600 pixel resoluton, 16:10 aspect ratio)
measures 253.8 x 165.3 x 7.3mm | 485g
13MP rear camera (f/1.8, PDAF) + 8MP front camera (f/2.0)
supports M Pencil 2 (adaptive charging), Magnetic Keyboard, USB Type-C 3.1, WiFi 6, Bluetooth 5.1
features 4x speakers tuned by Harmon Kardon, vegan leather back
7250 mAh battery (fast charging 22.5W, reverse charging 5W)
HarmonyOS 2.0
Available in Matte Grey
Pros and Cons
Pros: 11-inch 120Hz display, 6GB RAM, Snapdragon 865 chipset and a Huawei M Pencil 2 make the MatePad 11 a relatively affordable premium tablet for Huawei fans.
Cons: Works best for Huawei fans.
Summary: The premium Huawei tablet you'd get if you couldn't afford the Huawei MatePad Pro.