Huawei MediaPad M1 8.0 review - Mighty metal 4G LTE titan at value pricing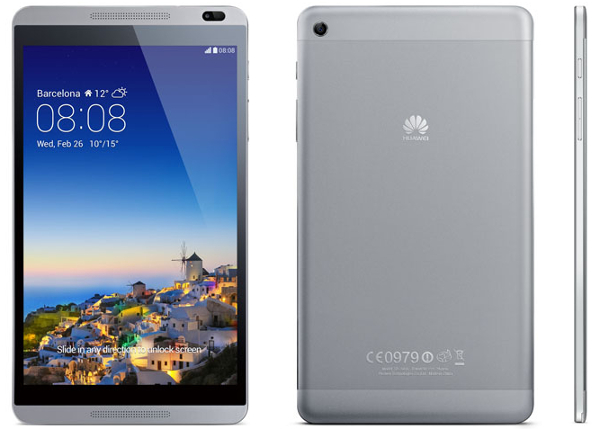 When it first came out, many thought that the Huawei MediaPad M1 8.0 was a tablet based on the HTC One with it's dual-front speakers, tiny bezels and mostly metal body. However, this flat and thin tablet is purely Huawei and shares many of the same characteristics as it's other flat and thin siblings like the Huawei MediaPad X1 7.0 tablet and Huawei Ascend P7 smartphone. In addition, it still looks awesome and comes with some fairly powerful tech specs and features. Is it awesome enough for your tablet needs? Read our full review of the Huawei MediaPad M1 8.0 below to find out.
Design - Flat, thin and metal-backed

From the front, it is easy to mistake the Huawei MediaPad M1 8.0 tablet as a large-sized HTC One, as it bears striking similarities. This includes rounded corners, super thin bezels and equally thin top and bottom bezels, each bearing a front speaker. However, while it does have a metal backside, the back is flat and not rounded like the HTC One with a plastic top and bottom on the back. Again, if you couldn't tell how big it was, it would look a lot like the Apple iPhone 5S from the back. The sides are metal frames with seamless trays for the microSD and SIM slots for a great feel to it.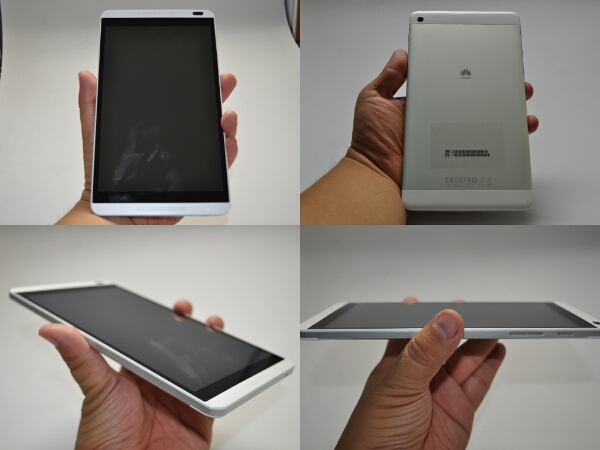 Featuring a metallic back and front, the Huawei MediaPad M1 8.0 looks very good with a flat and thin design
The grip is still quite comfortable but we'd recommend going for a two handed grip for long periods of time. Granted, the tablet is dominated mostly by the 8-inch display with 1280 x 800 pixel resolution but due to the metal chassis, it does have some weight to it at 329g. There are advantages to this as the flat and thin body is very strong and rigid with no flex at all. Thankfully, build quality is great with overall solid construction so you probably won't be able to bend this tablet very easily. The 5MP rear camera does not stick out so you can lay the tablet flat on it's back. At 7.9mm it is quite thin for a tablet but isn't so thin that your fingers might slip from trying to pick it up.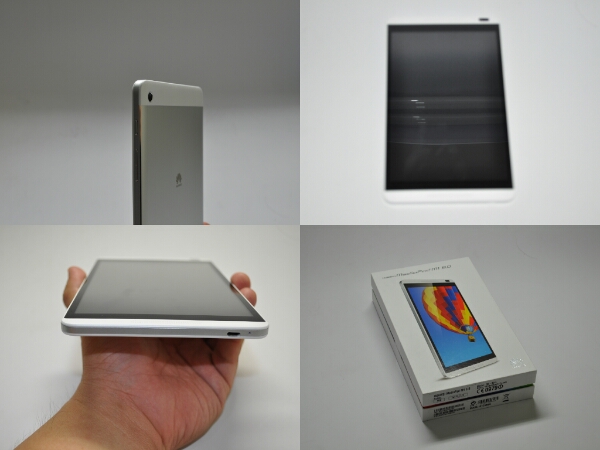 Tech Specs and Features – Big battery, audio and speakers
Powered by a 1.6GHz quad-core HiSilicon Kirin 910 processor the Huawei MediaPad M1 8.0 is quite powerful. Stand out features for the tablet are the aforementioned processor, support for 4G LTE and the large 4800 mAh battery. According to Huawei, this larger battery allows you to charge other devices like your smartphone using the MediaPad M1 but this requires a special microUSB to microUSB cable that we didn't have. The full tech spec and features list for the MediaPad M1 8.0 can be seen below:
Notable features worthy of mention includes active noise cancellation through a dedicated mic and DTS sound enhancement for headphones. The tablet is run with Android 4.2.2 using Huawei's UI which is quite similar to iOS 7 and the UI on the Huawei MediaPad X1. However, there are no hover or double tap functions like on some other Huawei devices. There is a nice floating suspend button which opens up to reveal quick shortcuts but for this tablet it seems that you don't have the ability to slide down the navigation key bar like in other Huawei tablets which means that the bar may be there even when you don't want it to.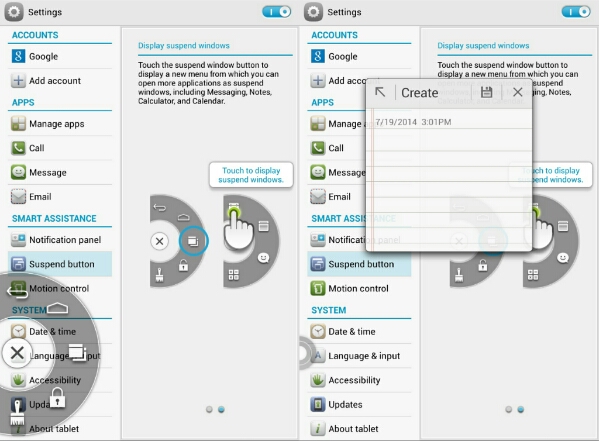 The Huawei MediaPad M1 8.0 offers an interesting floating Suspend button menu for quick-access apps like taking notes
Performance – Upper midrange tablet
In terms of performance, the Huawei MediaPad M1 8.0 does quite well, delivering an AnTuTu score of 21368, placing it around the midrange for tablets. For 3DMark Ice Storm Extreme it does well with a score of 4149 and an Ice Storm Unlimited score of 4932. It plays smooth Asphalt 8: Airborne except minus some of the graphic effects you'd get with a higher-end processor. Be that as it may, the tablet does not get hot and the audio is very loud with good separation of individual sounds. The tablet could very easily become your mobile boombox thanks to the dual-front speakers and audio enhancements while also recording great audio with it's active noise cancellation mic.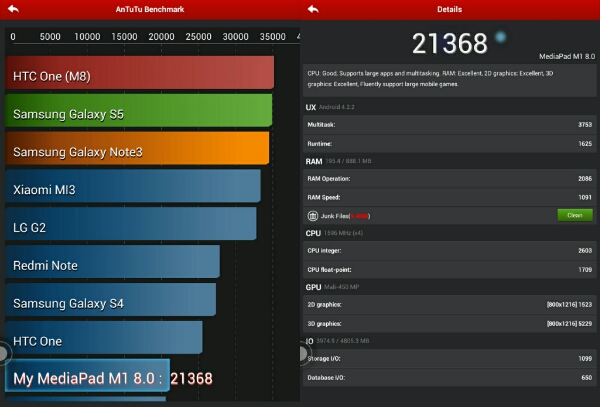 The Huawei MediaPad M1 8.0 scores well enough with an AnTuTu score of 21368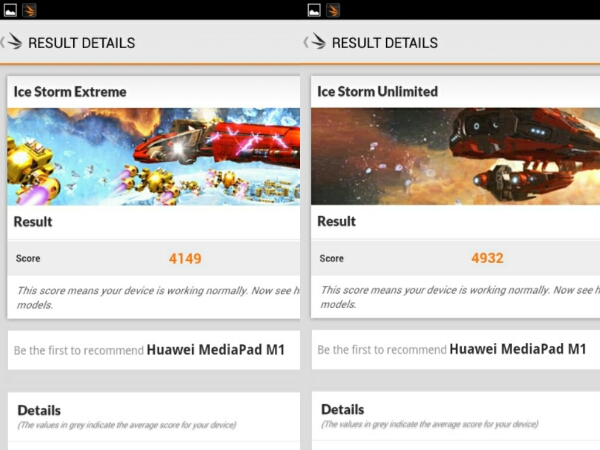 3DMark performance is above average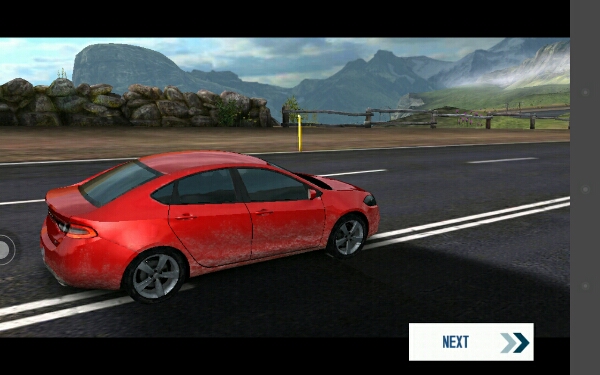 Asphalt 8:Airborne is smooth but doesn't have some of the particle or dust effects
The 5MP rear camera does alright, but clearly has problems with low-light conditions, as no LED flash often leads to more noise. The 1MP front camera is enough to get by for a Skype call, but it really isn't the device you should be using if you want to take a selfie. We have to say though that the screen isn't as good as some of the other 8-inch displays with similar pixel resolutions as we noticed slightly blurry or pixelated scenes for 1080p movies.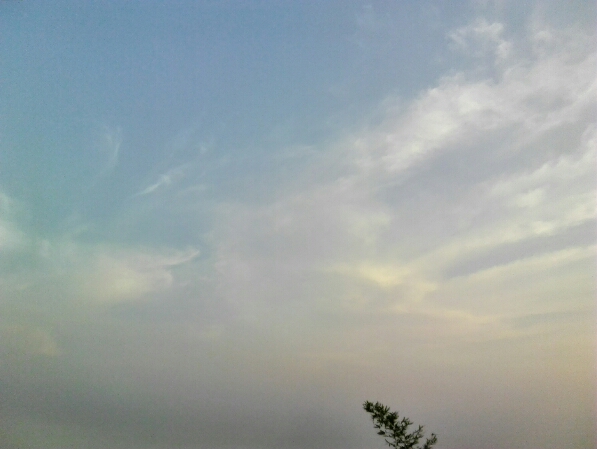 5MP, Automatic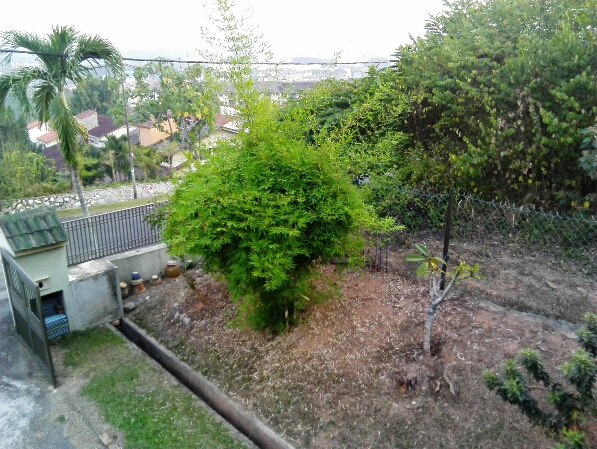 5MP, Automatic

5MP, Panorama
However, apart from full HD media, the screen does just fine, providing enough clarity to do most anything. This includes work as we did several articles, image editing and posting direct from the tablet. It would be great if the MediaPad M1 actually had it's own keyboard accessory but we didn't find any at the time of writing. Third-party bluetooth keyboards work well enough. Connectivity is good for the most part, with excellent WiFi, 3G and 4G LTE. Battery life is really good, giving about 2 - 3 days of normal usage and about a day of continuous usage. On standby it can last about a week, despite the larger screen.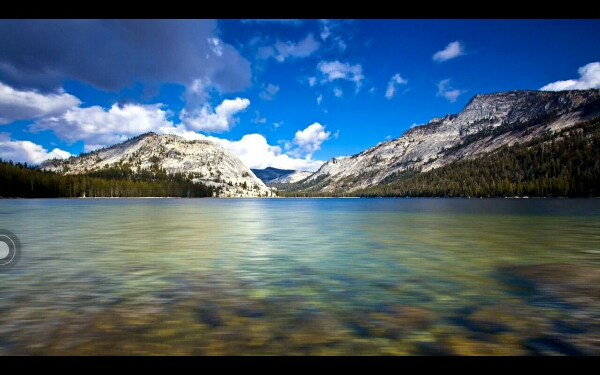 HD Video playback is smooth for the most part with very clear audio from the two front speakers
Price - Great bang for your buck
Another fairly unique mixture of features in a great looking and well designed form factor, the Huawei MediaPad M1 8.0 has few competitors in that aspect. There are no other 8-inch android tablets yet that can offer the same flat and thin design, 4G LTE connectivity and gaming-level performance. The closest would be the upcoming 64-bit tablets from ASUS like the ASUS Fonepad 8 or MeMo Pad 8 and Lenovo's A8 but these do not have the same flat and thin form factor as the MediaPad M1 8.0. The price has also dropped significantly from the initial pricing of RM1099, with the 4G LTE version now available for as low as RM750 or less, making it a very good bang for your buck if you're looking for a tablet with all of those features.
Conclusion – Great in it's own right
Overall, the Huawei MediaPad M1 8.0 offers a great combination of awesome style, very good performance and excellent pricing for an 8-inch 4G LTE tablet well below RM1K. In this price range, you will not find many that can offer the same flat and thin design, 4G LTE connectivity and other various features. Our only issue is with it's cameras and the lack of productivity accessories like a keyboard, which means that it isn't the complete all-in-one device you've been looking for. However, if you've been looking for a stylish 8-inch display tablet for both gaming and some work on the move, the Huawei MediaPad M1 8.0 is an excellent choice and is certainly great in it's own right.
Check out our unboxing video for the Huawei MediaPad M1 8.0 tablet
Check out our hands-on video with the Huawei MediaPad M1 8.0

*TechNave.com would like to thank Huawei Malaysia for providing us with the Huawei MediaPad M1 8.0 for this review. It allowed us to do a more in-depth review and highlight more features.