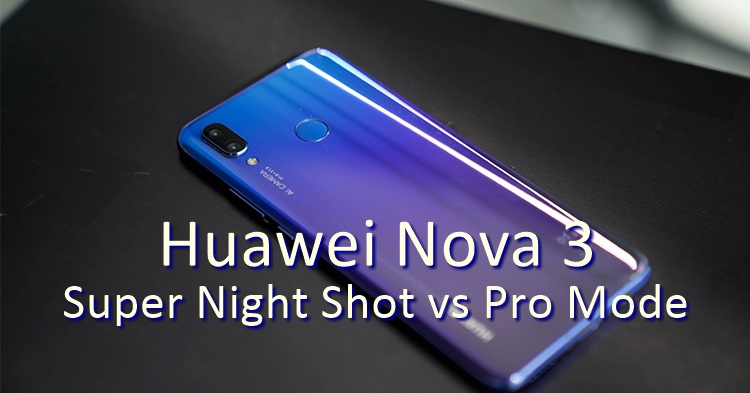 As smartphones continue to get more advanced by the months, the photo quality seems to rely less on hardware due to the improvement of software technology. By all means, DSLRs in the right hands will still always take better photos but in this article, we will be taking a look at how the Huawei Nova 3 performs at night and we have to say - we're much impressed. Check out how the Nova 3 fares at night photography between Super Night Shot vs Pro Mode!
Super Night Shot vs Pro Mode
In case you didn't know, the reason the Nova 3 is capable of shooting night photography is because of the Super Night Shot mode. This feature is also seen on the premium Huawei Mate 20 series as well as its relative, the honor 8X. A quick recap of how it works, the Super Night Shot works like a Pro Mode that helps you to adjust the settings automatically according to the environment. It will auto adjust the ISO and shutter speed, as well as stabilize the image without a tripod (cool, right?) with a feature known as AIS (AI stabilization).
On the other hand, if you don't want to choose the Super Night Shot mode, that's fine too because the Nova 3 is also equipped with Pro Mode. With that said, we decided to test the two modes to see which one turns out the best. Check out our comparison below!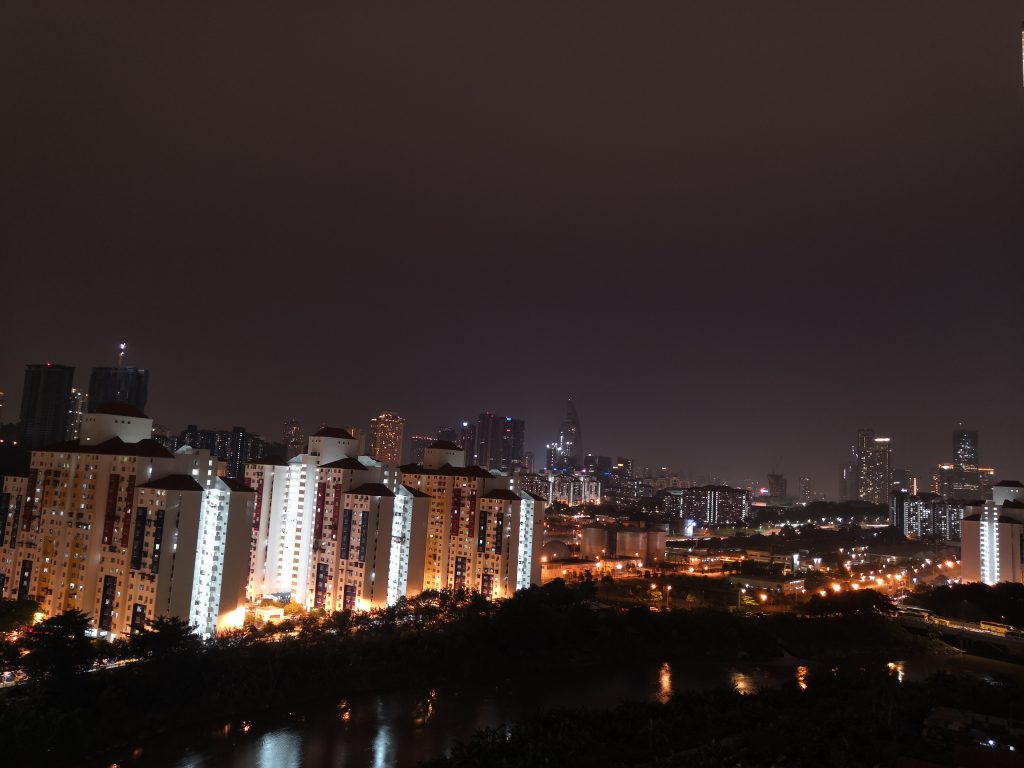 Pro Mode - ISO 50, 3s shutter speed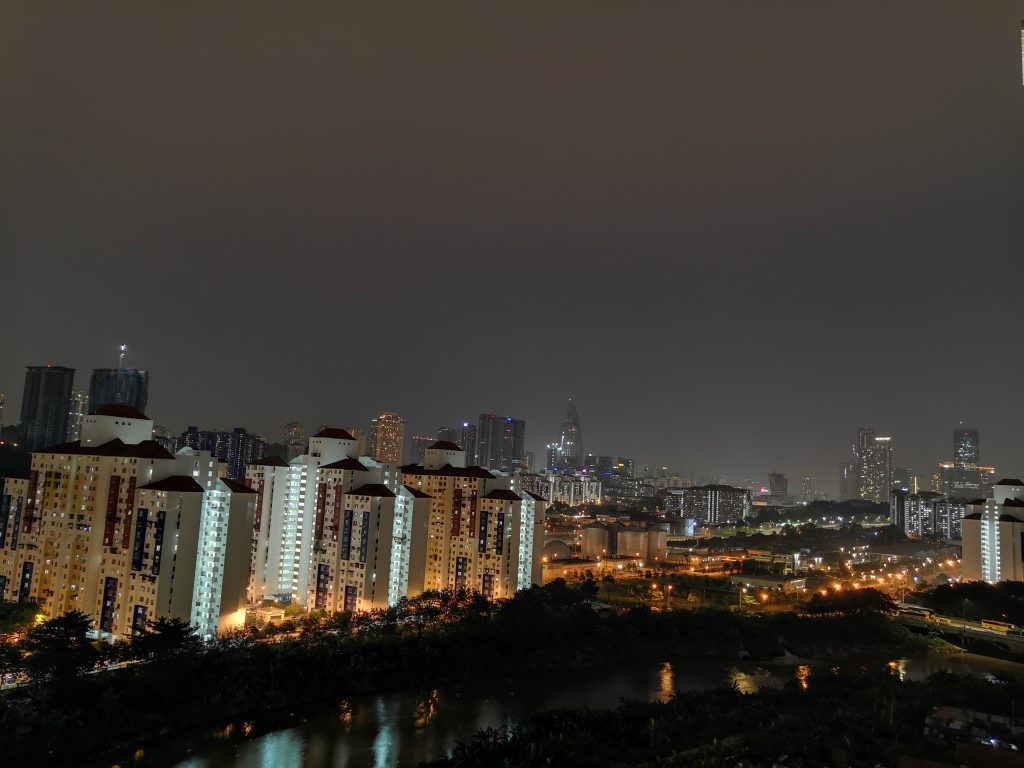 Super Night Shot, much better than anticipated!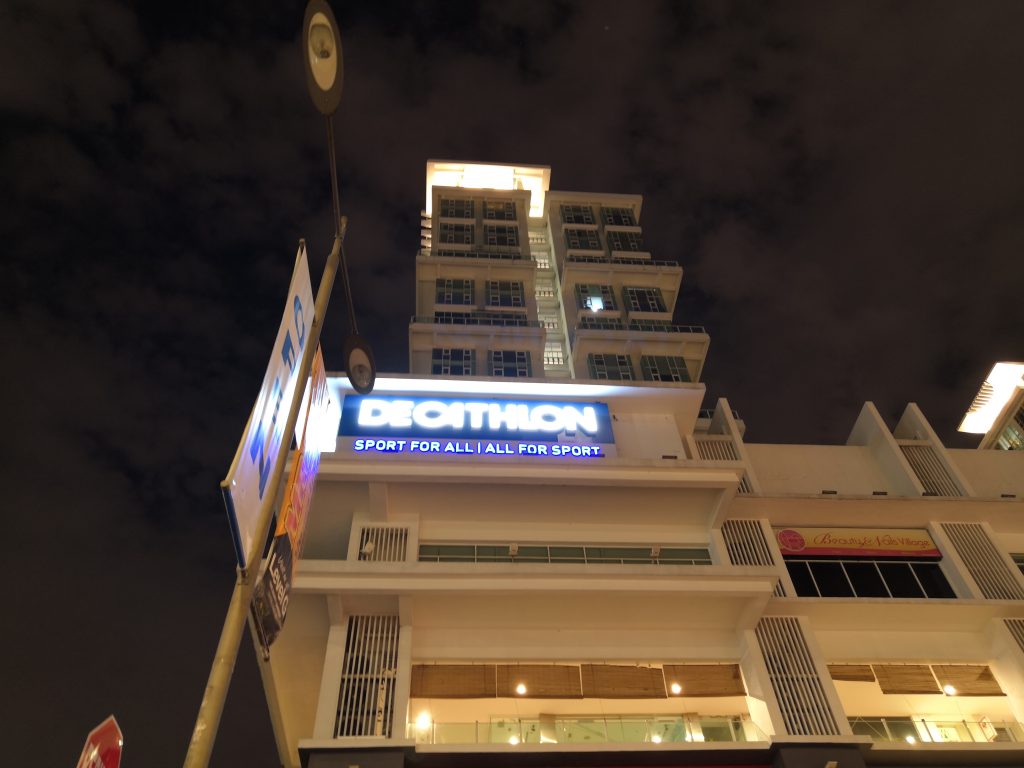 Pro mode - Light exposure is alright, but the signage looks a bit too glaring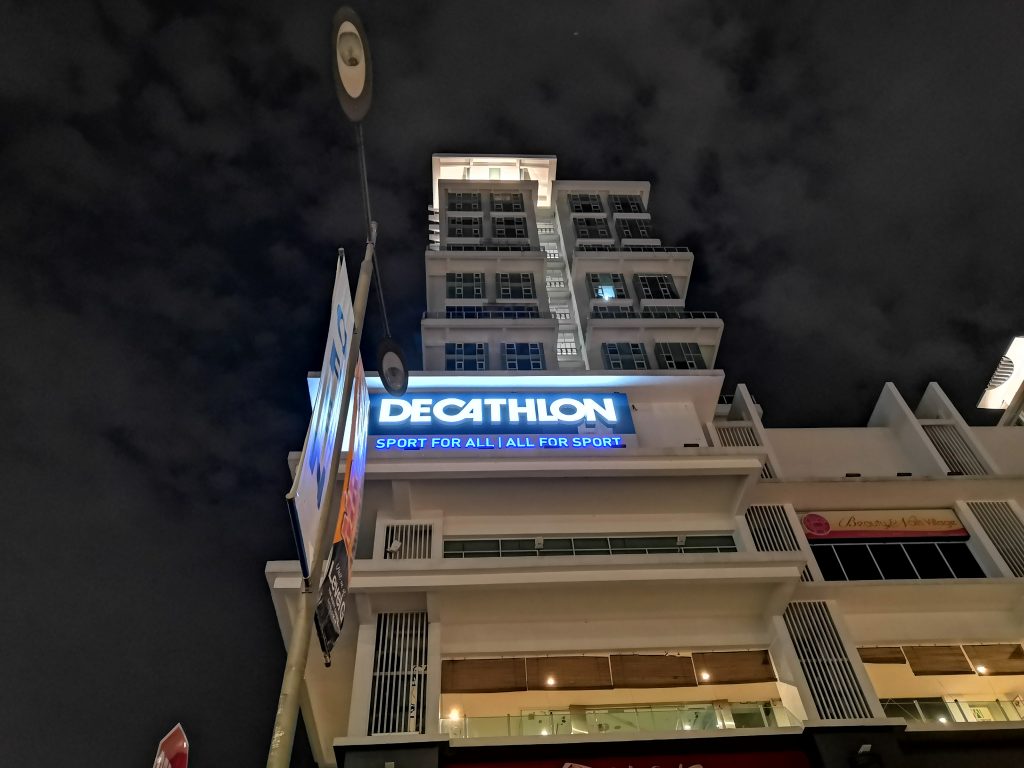 Super Night Shot - #NailedIt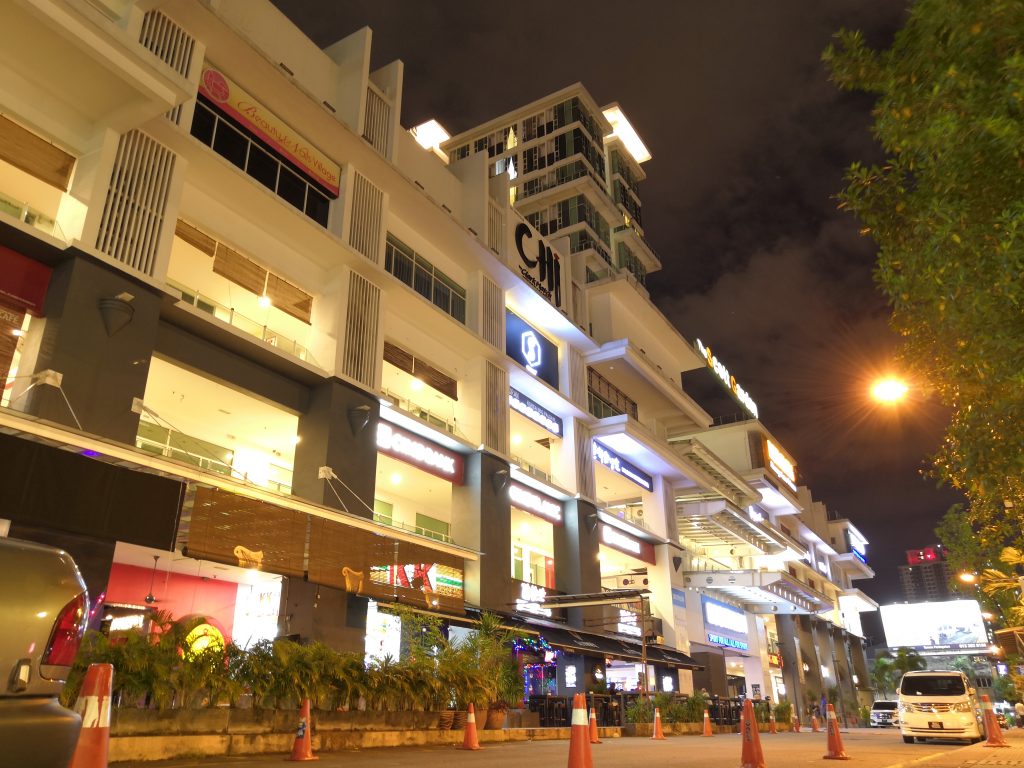 Pro mode - Again, the signage lights are giving off too much, but it's a good effort nonetheless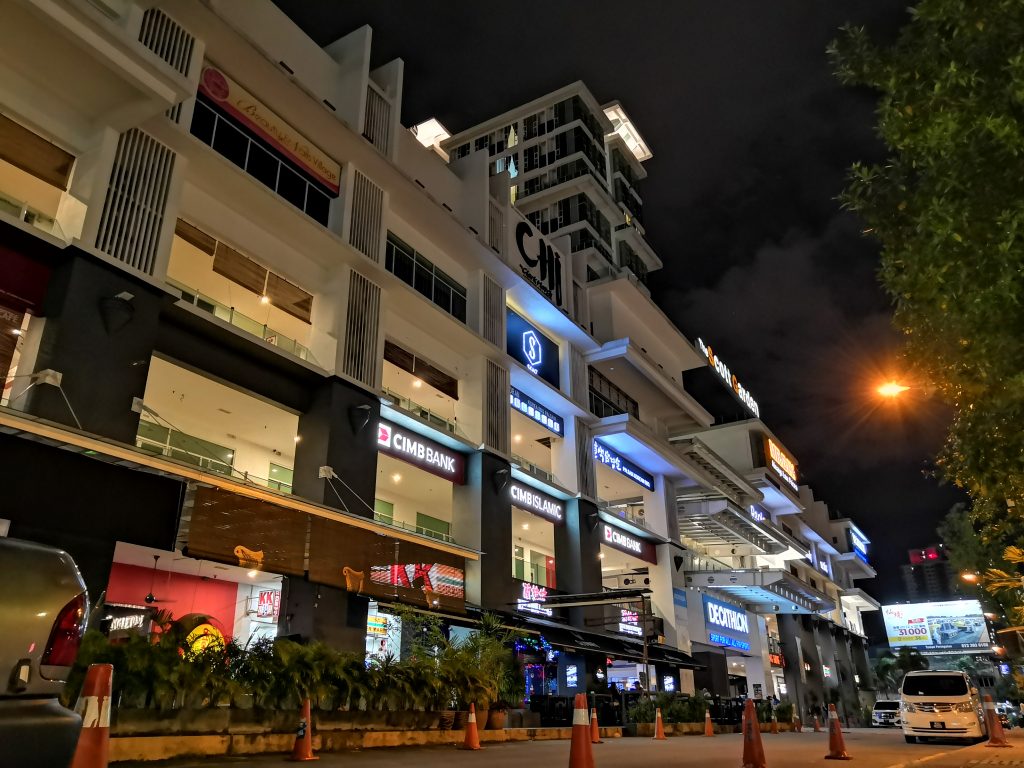 Super Night Shot - Once again, a perfect balance between the light and shadow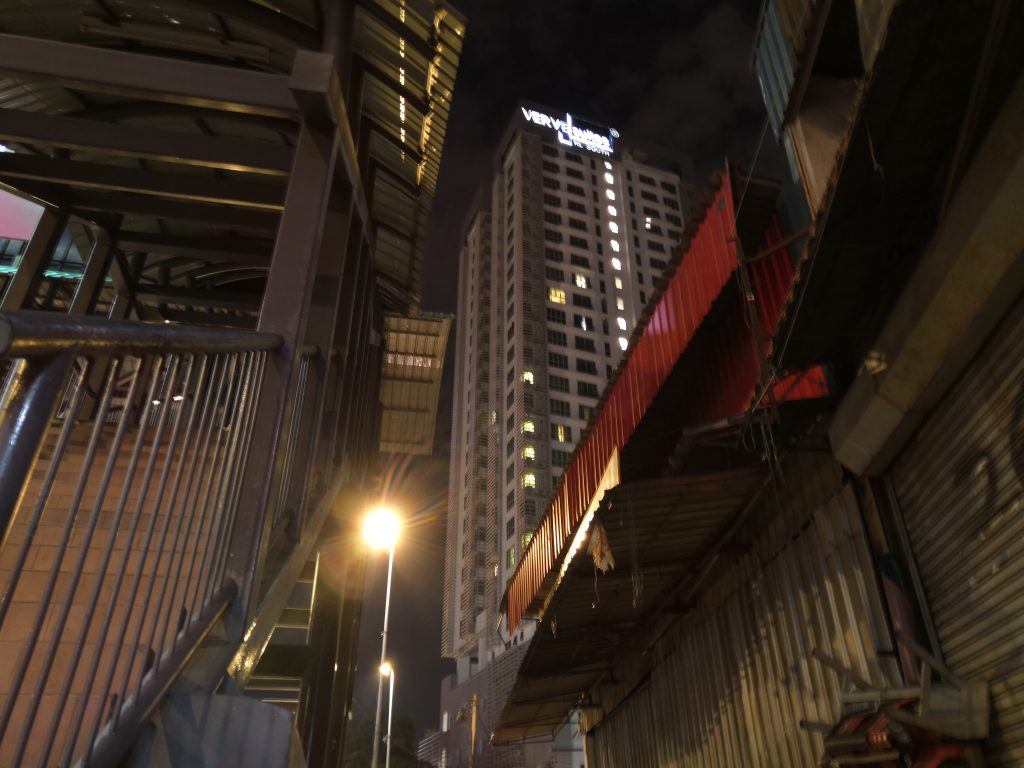 Somehow, Pro Mode often gives off a "warm" colour saturation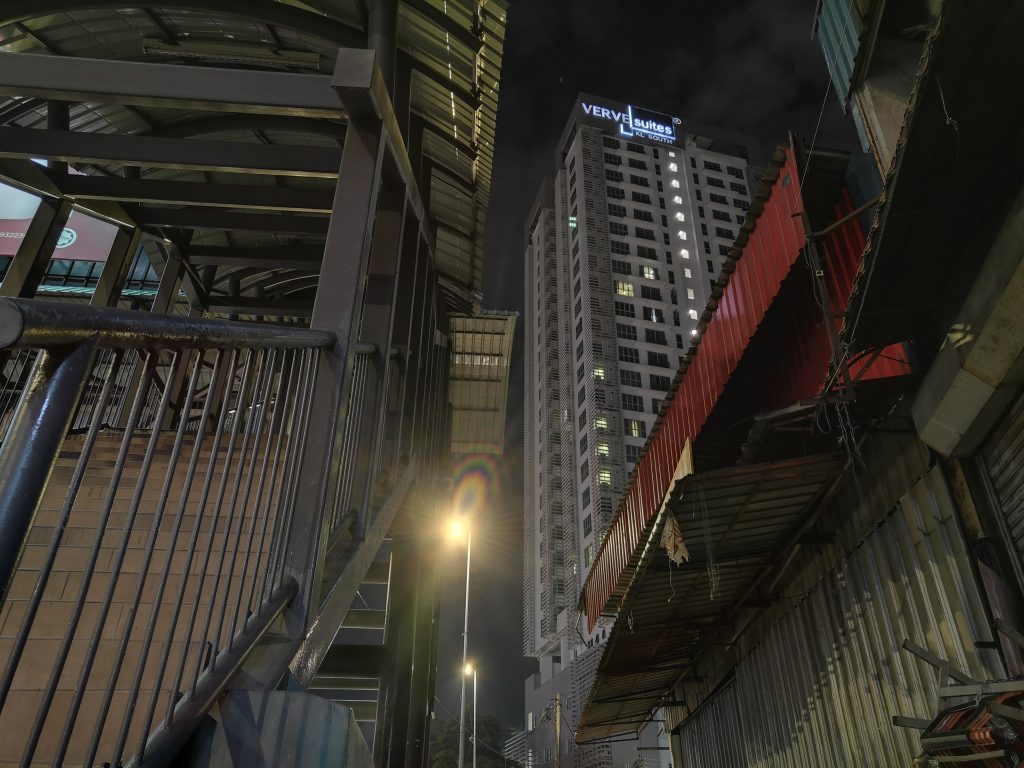 On the other hand, Super Night Shot makes night photography look more "cool"
Personally, the Super Night Shot is one of the best features on the Nova 3. Not only does it maximize the effect, but the image quality is pretty good as well. The colours displayed do have some HDR in it but still, the effect is quite commendable. Super Night Shot is just the kind of feature that most casual photographers need, being able to balance the overall brightness and shadow. This doesn't mean that Pro Mode is useless, it's capable of taking good shots too but its just slower compared to Super Night Shot mode and needs a good deal more photography experience.
Other modes suitable for night photography
In addition, the Nova 3 also retains other night camera modes such as Light Grafitti, Star Trails, Silky Water and Traffic Trails. This feature has been around since the Huawei P9 series so it's good to see that the company has not forgotten about it. Among the four modes, Traffic Trails is the most used one for night city shots like these images below. If only the light pollution wasn't that much, I think the device would be capable of taking some galaxy photos as well with Star Trails. Anyway, check out the photo samples below!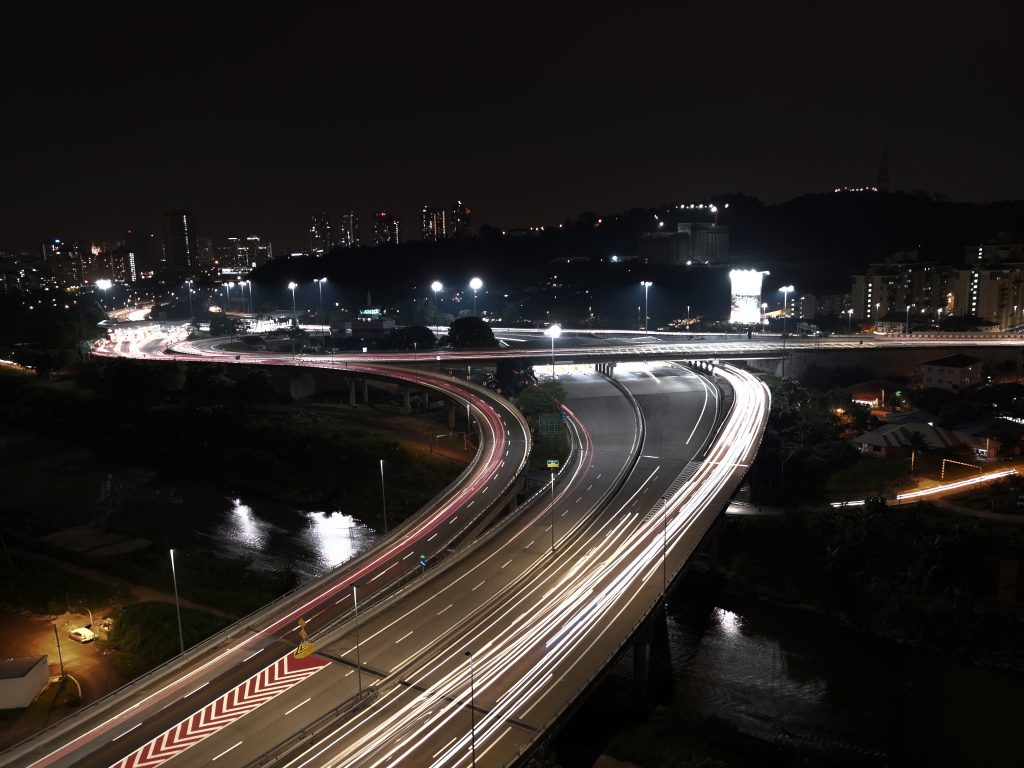 Traffic Trail Lights!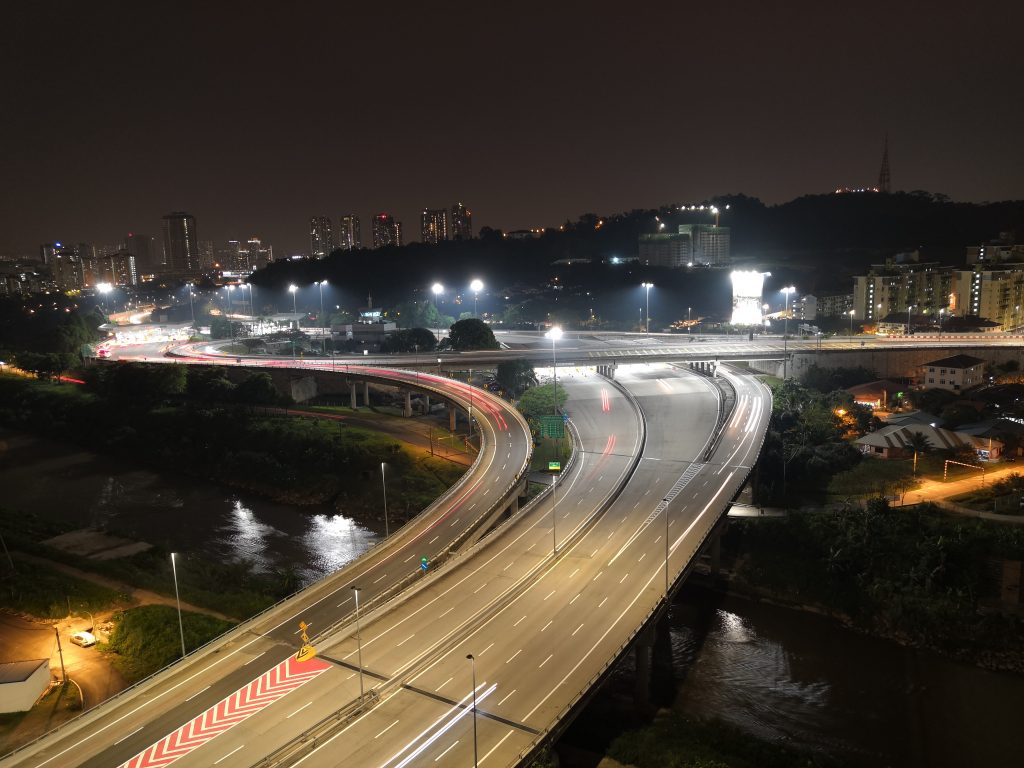 Pro Mode - ISO 100, 4s shutter speed. Less exciting than the previous but I think it can also achieve the same level as Traffic Trails if there were enough cars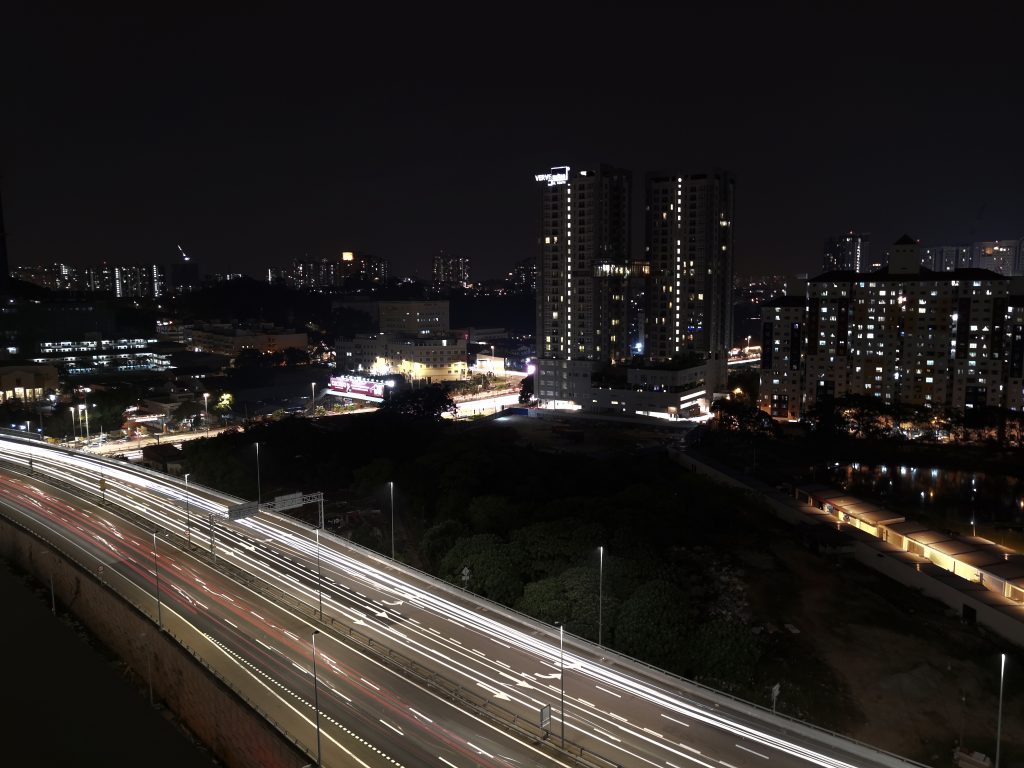 Another Traffic Trails mode picture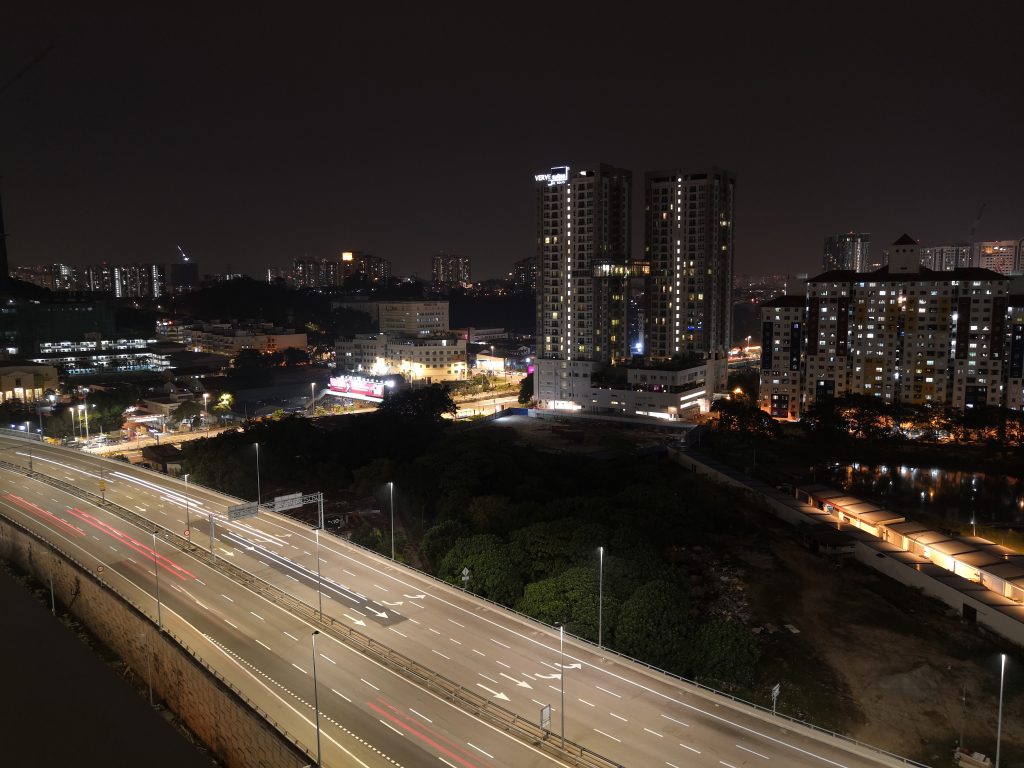 Pro Mode - ISO 50, 2s shutter speed. Boring trailing lights but a clean shot overall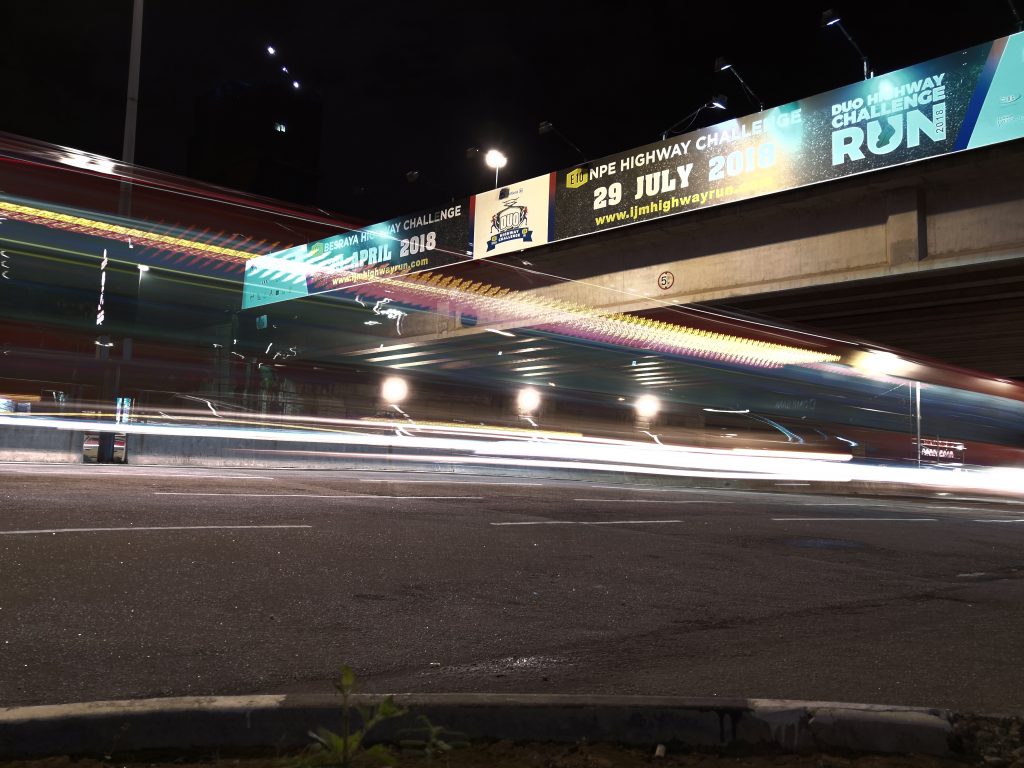 Shot in Pro Mode, my colleague forgot to record down the settings lol but this is pretty good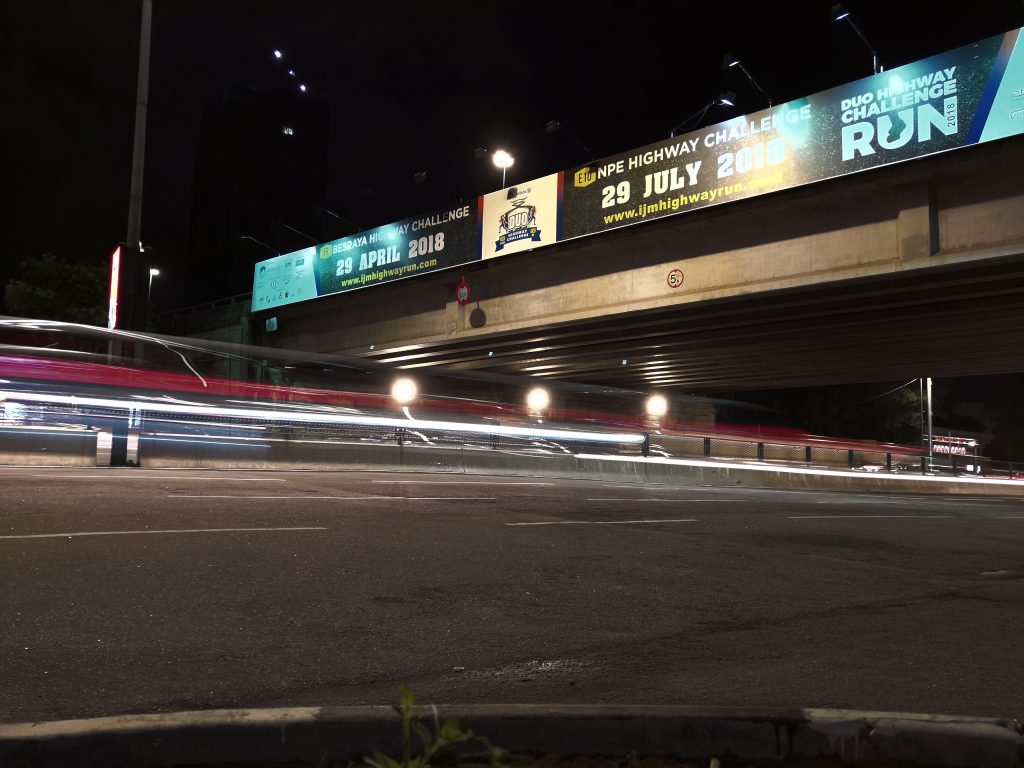 But not as cool as this Traffic Trail light shot
The verdict?
Super Night Shot mode is one of the best smartphone features I've seen in a long time and this is just the beginning (so cliche, I know). My colleagues who took the photos above also enjoyed using it and to sum up the experience, it's a really convenient way of going around the city streets for a night photography activity without having to bring a tripod around.
Also for those who like to do creative shots, the four other modes - Light Grafitti, Star Trails, Silky Water and Traffic Trails are also available at your disposal. Just so you know, we aren't bashing the Pro Mode as being pointless, just that it is somewhat overshadowed by the convenience of Super Night Shot mode.
The Nova 3's dual rear camera setup features a 24MP + 16MP sensor with an aperture of f/1.8 for each. It's currently on sale for RM1699 and you can get it at your nearest Huawei Experience Store and authorized dealers across the nation. Stay tuned for more tech articles at TechNave.com.