Huawei P10 Review: The Pro photographers ideal phone!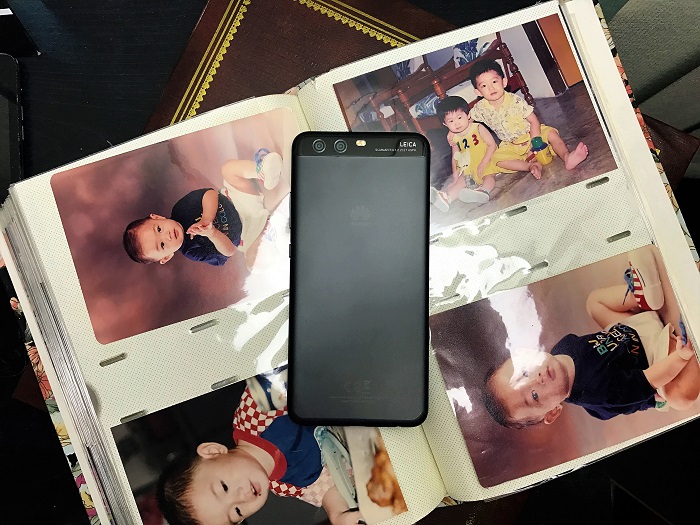 Being one of the most hyped camera smartphones in early 2017, Huawei actually did a pretty good job improving their latest flagship with the Huawei P10. Just like its predecessor, the Huawei P9, the highlight is still on their dual camera setup engineered by Leica. But it is now slightly upgraded to 20MP from 12MP and Leica expanded their collaboration with Huawei by using Leica lens and colour sensor on the Huawei P10's front facing camera as well. Find out what other improvements were made with our full review of the Huawei P10 below.
Design - Sleek and premium... fits just right in the hand
Featuring a beautiful design that went through hyper diamond cutting, the P10 comes with many coloured variants such as ceramic white, dazzling blue, dazzling gold, prestige gold, graphite black, mystic silver, rose gold and greenery. The metal exterior feels suitably solid, and the use of Gorilla Glass 5 on the front screen offers reasonable scratch-resistance.
The back design, smooth and elegant
The Leica Dual rear Lens
Building upon the slim looks of the P9, the thin bezel on the side really tops the P10 design and comfort. The P10's 7mm thickness makes it super comfortable to hold, even for a user with small hands. At full HD 1080p, the 5.1-inch display is nice to look at with good viewing angles, while the use of an IPS-NEO panel results in blacks that are better than those on regular IPS screens.
Sleek design, textured power button
Just like what Huawei promised us at the launch of the P10 in MWC Barcelona, the back of the phone has a very nice matte finish resulting in event less of a fingerprint magnet. The fingerprint enabled home button is almost the same as the iPhone 7 in that it is underneath the glass but in a different shape.
Headphone jack, USB Type-C and the speaker
Tech Specs and Features - Easy and functional to use
Here are the Huawei P10 tech specs or specifications: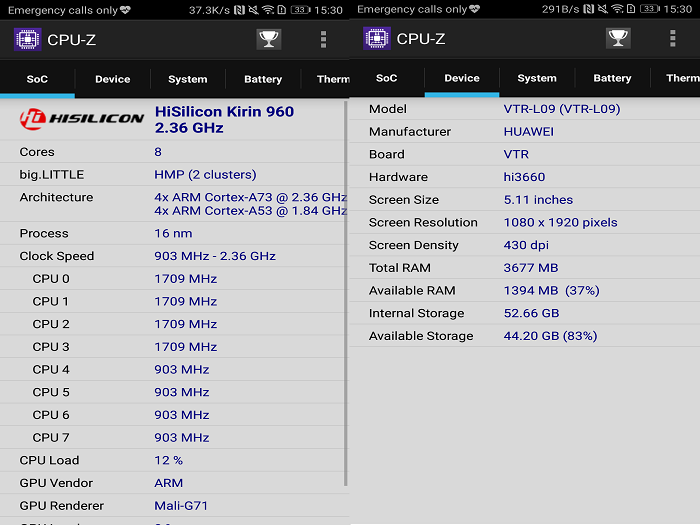 64-bit Kirin 960 processor (octa-core | 4 x 2.4GHz A73 + 4 x 1.8GHz A53)
4GB RAM
64GB storage + up to 256GB microSD
5.1-inch display (full HD resolution, 1920 x 1080 pixels, 2.5D glass, Corning Gorilla Glass 5)
20MP monochrome + 12MP RGB (SUMMARIT-H F/2.2 aperture, OIS) dual rear cameras / 8MP front camera (F/1.9)
features a front fingerprint sensor, NFC, Leica 2.0,
Water Splash Resistance
145.3 x 69.3 x 6.98mm | 145g
3200 mAh battery (non-removable, Huawei SuperCharge)
Four antennas to support 4.5G functionality
Android 7.0 + EMUI 5.1
As a flagship, it has plenty of features to talk about. The Huawei P10 packs in slightly upgraded 20MP monochrome + 12MP RGB (SUMMARIT-H F/2.2 aperture, OIS) and water splash resistance. It also has a very quick front fingerprint sensor with gesture navigation support, 3200 mAh battery with Huawei SuperCharge and it is running Android 7.0 Nougat with a Huawei EMUI 5.1 skin right out of the box.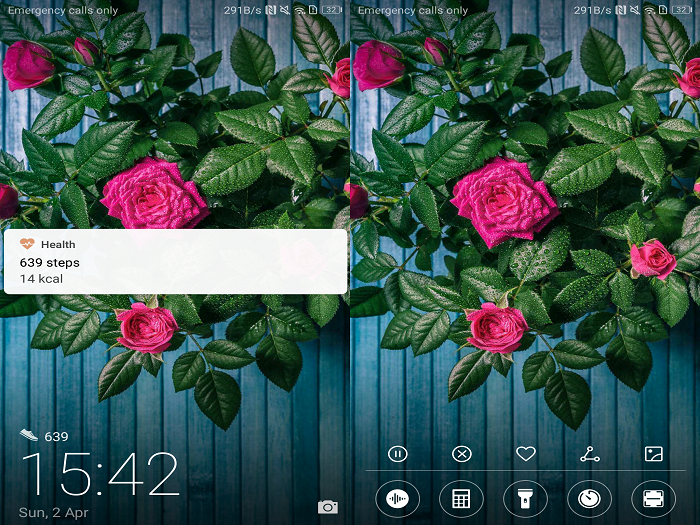 Unlock Screen and Pull up menus
Camera features on the P10 are no doubt one of the best in the market. It has one 20MP monochrome that shoots black and white and one 12MP RGB sensor to fill in the colours. By using both lenses, it can create a depth map so the software could produce a nice background blur (bokeh) down to f/0.95. Unlike the iPhone 7's Portrait mode that depends on longer focal length, the P10's new Portrait mode is fully based on software. It can 3D scan faces and apply area-specific softening, colour balance and also implement the bokeh effect. Turning on Pro Mode could also shoot photos in RAW format for further adjustment in proffesional software like Adobe Photoshop.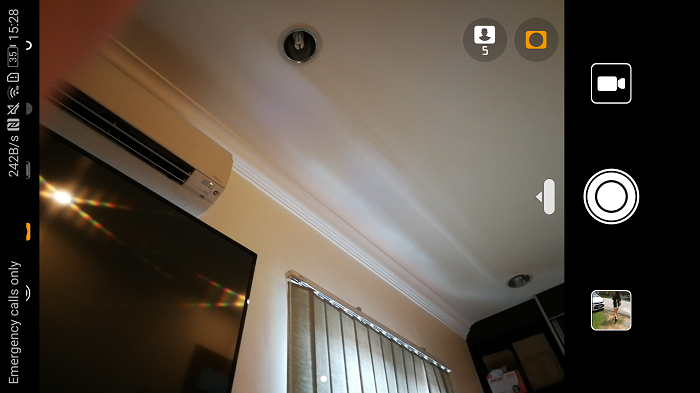 Camera Interface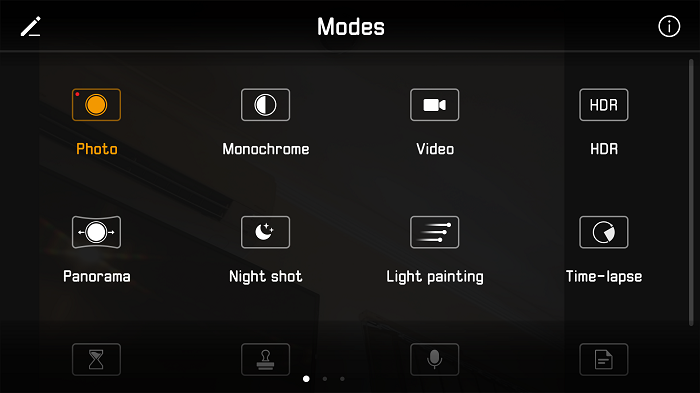 Camera Modes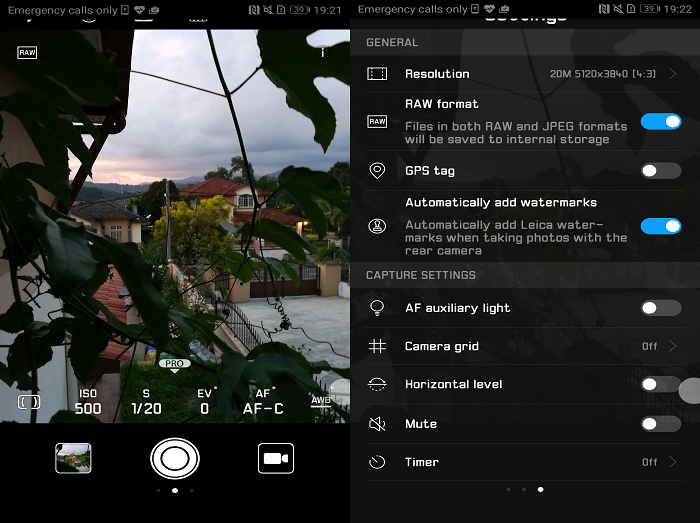 Raw format setting, only available in Pro Mode
Before RAW format adjustment
After RAW format adjustment
Like what we said earlier, Huawei has also introduced Leica technology to the front-facing camera in the P10. It is an 8MP front-facing camera that uses Leica's camera optics lens with their colour sensor. It also has portrait mode like the rear camera but it is able to detect the numbers of people in the frame. When taking selfies with 3 or more people, the focal length will automatically reduce to create a wider angle of view.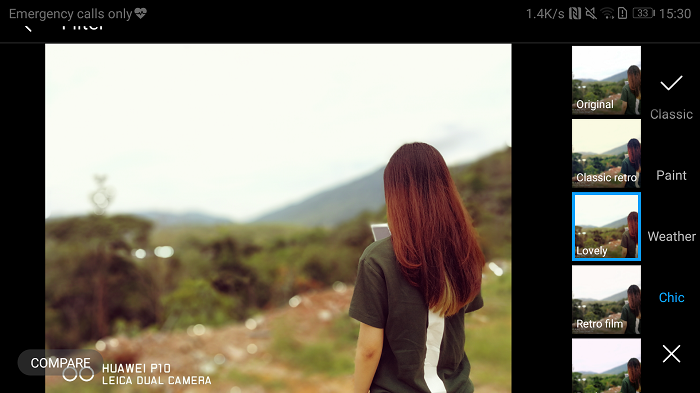 Built-in Photo Editor
The Huawei EMUI 5.1 skin interface on the Huawei P10 has been updated with some new features. This includes their new learning algorithm that sits away in the background of EMUI 5.1 and analyses your everyday phone behaviour. For instance, Huawei Ultra Memory allocates more RAM to your favourite apps, so they load more quickly and run smoothly. Like the Mate 9, this also means the P10 stays fast even after a long period of usage.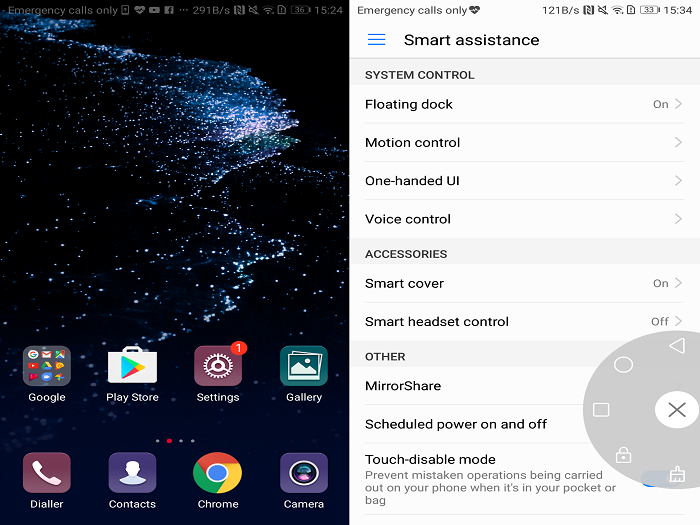 UI & list of smart features
The Huawei P10 also has an all new multi-functional home key. This home button is sensitive to long-presses and swipes. So a single tap will register as a 'back', a long press acts as a 'home' gesture and swiping left to right or right to left across the surface brings up the recent apps menu. We saw this previously in the Huawei MediaPad M3.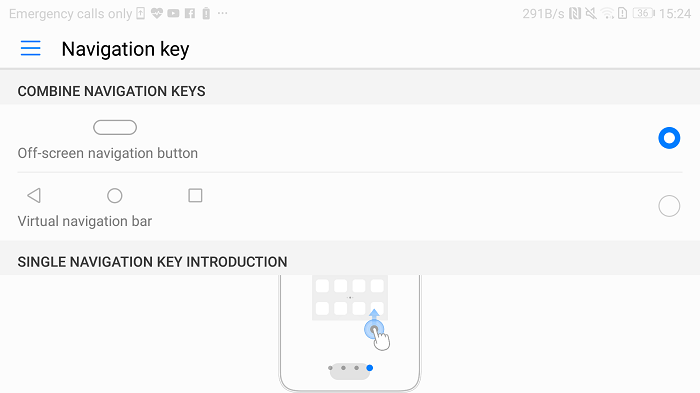 Navigation Key settings
EMUI 5.1 comes with a few battery saving modes. Rather than the normal power saving mode, the P10 also has Ultra Power Saving with only selected apps available to use and Low-Resolution Power Saving that reduces your display resolution to save more battery.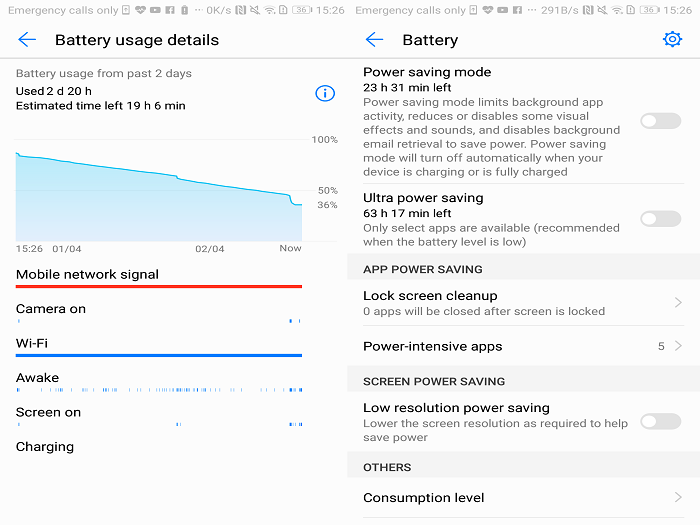 Batter saving options
Performance - Snappy but suffers when battery low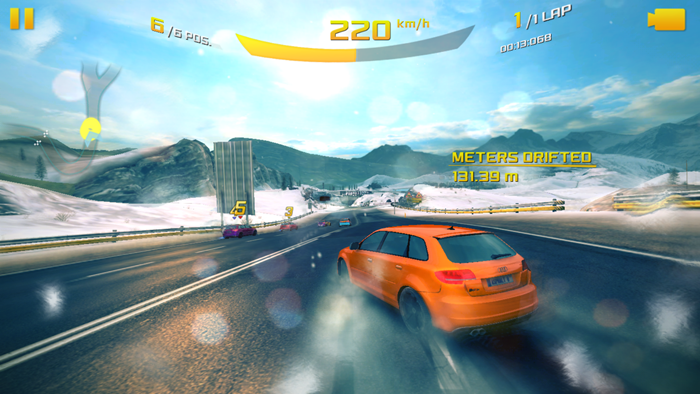 With an Antutu score of 117483 and Epic Citadel frame rate of 59.8 in full HD, the Huawei P10 does seem have massive improvement compared to it predecessor. Playing high graphic games like Asphalt 8: Airborne was smooth with no jittery lags at all. However, the phone does get warm pretty quickly when loading games. Although it's pretty common for most smartphones to get warm when it's under pressure, the P10 also gets warm when you're using their native camera app.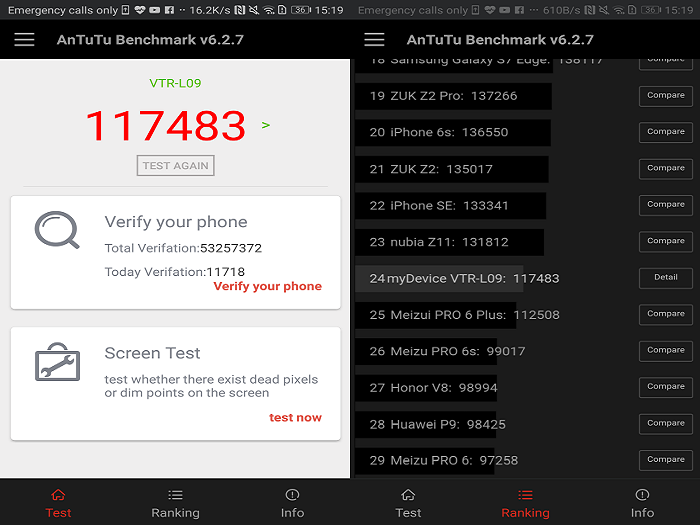 AnTuTu Score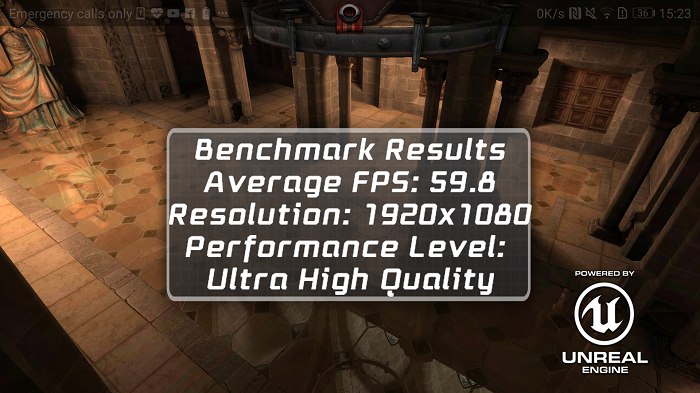 Epic Citadel Score
Despite all the heavy software usage in order for their camera to work, the phone will suffer from lagging when you launch the camera app around 5 percent of battery life. But battery life is still pretty impressive with all the extra battery saving mode. The P10 could last you about 1 day and a half on a normal usage. Charging speed is relatively quick with Huawei SuperCharge. The P10 could charge up from empty to full in just in one hour.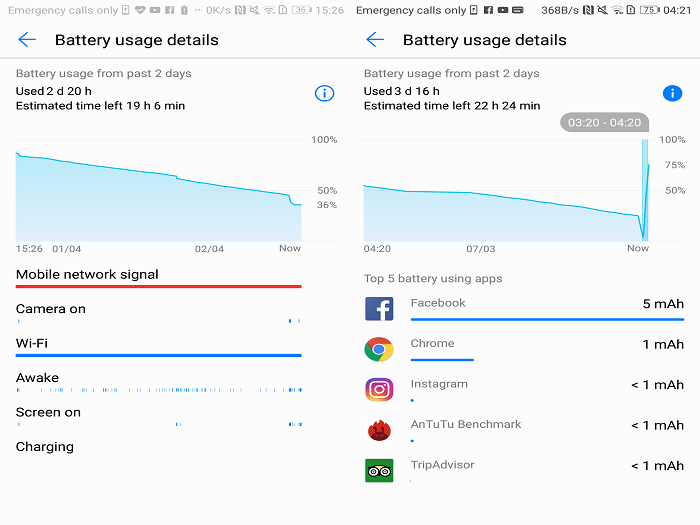 Look at that charging speed
The fingerprint sensor on the P10 is quick and we did like the new multifunctional home key. Navigating around your phone is much quicker and easier. This feature is neat and once you got used to it, you wouldn't want to go back to the traditional on-screen navigation key. The water splash resistance isn't as good as IP68 but it still able to withstand some water splashes like in shower or rain drop. Call quality and wifi connectivity are stable and strong for the most part. Audio quality is pretty good with a slight bass tone, making the speaker sound much better than a regular smartphone speaker.
Camera-wise we are pretty impressed but it is not easy to get a good shot sometimes. Picture quality is sharp and details are good but the new Portrait Mode could be a bit over saturated for most people's taste. Skin tone could easily turn into orange-ish when you're using Portrait Mode.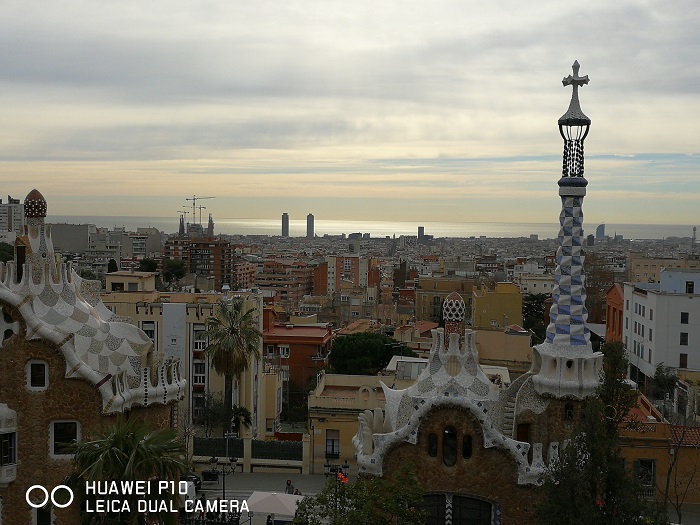 Building structure looks sharp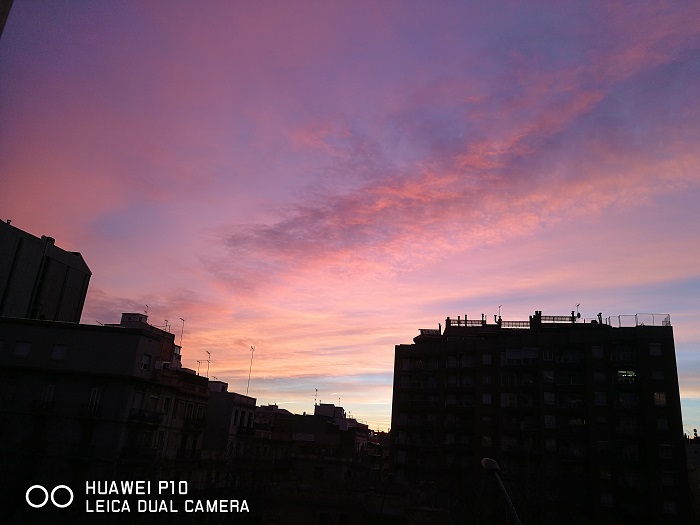 Outdoor Low-light with great colour tone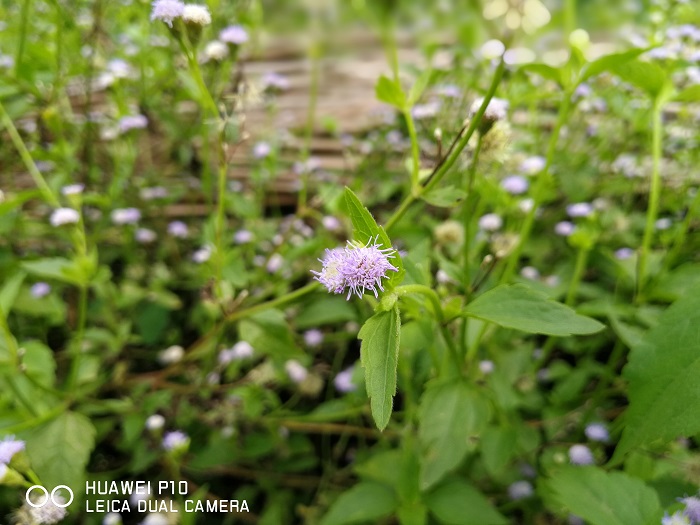 Macro shot with Wide Aperture Mode
The Bokeh effect is still not perfect especially around the edges of the subjects. The Leica monochrome mode is still the best in the game, taking pictures in monochrome focuses more on the details and composition of a photo. So it's a great way to understand the meaning behind a photography rather than putting a heavy Instagram filter and call it a great photo. Wide Aperture and Portrait mode works much better when shooting in monochrome. Photos tend to be more accurately exposed with great contrast and bokeh effects also look less "artificial".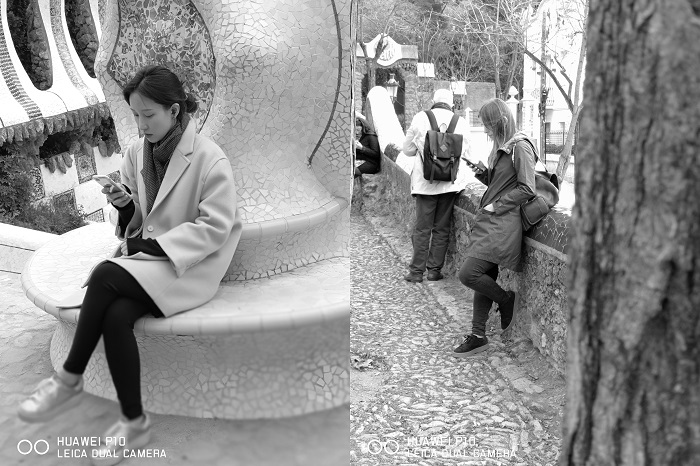 Leica Monochrome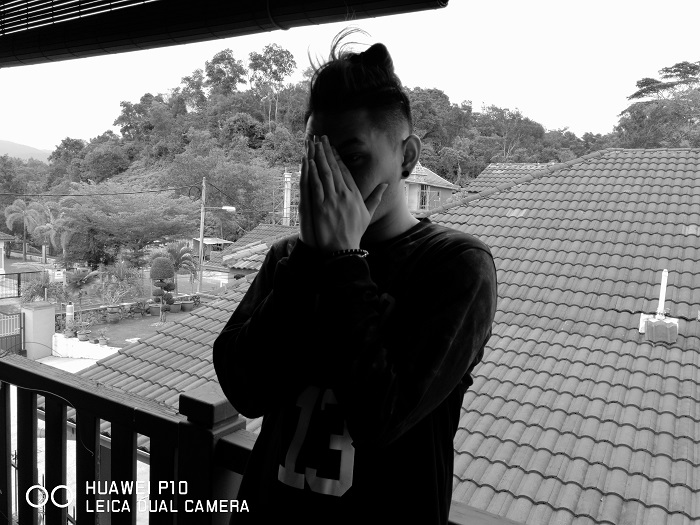 Leica Monochrome in Portrait Mode, great dynamic range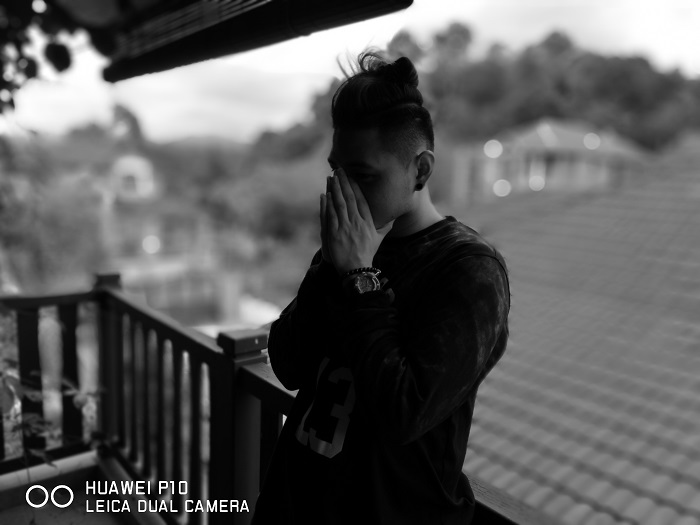 Leica Monochrome in Wide Aperture Mode, F0.95 bokehlicious
Pictures straight out of the camera in Normal Mode may look less vivid, but it has more range for us to edit or use with the built-in filters. The built-in photo editor has all of the basic functions and the variety of colour filters are pretty useful to set the tone.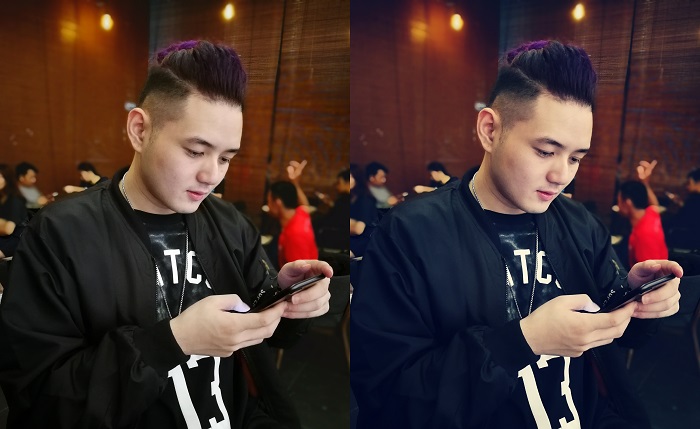 Portrait Mode Before and After Color Filter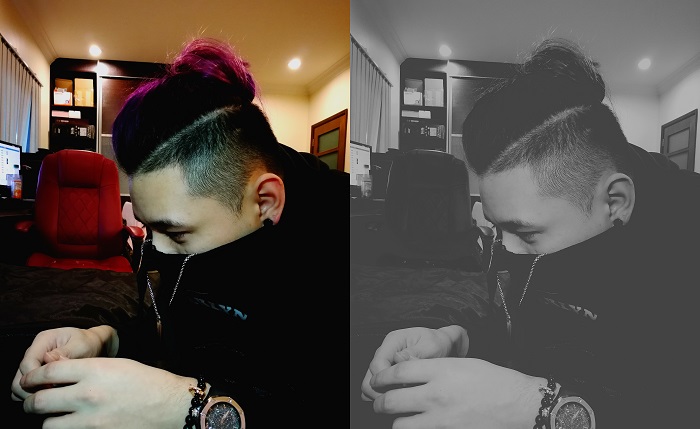 Portrait Mode Before and After Monochrome Filter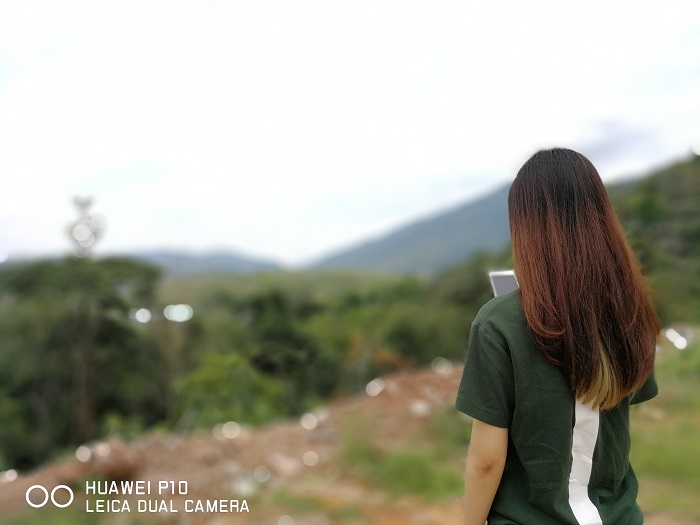 Wide Aperture Mode Before Color Filter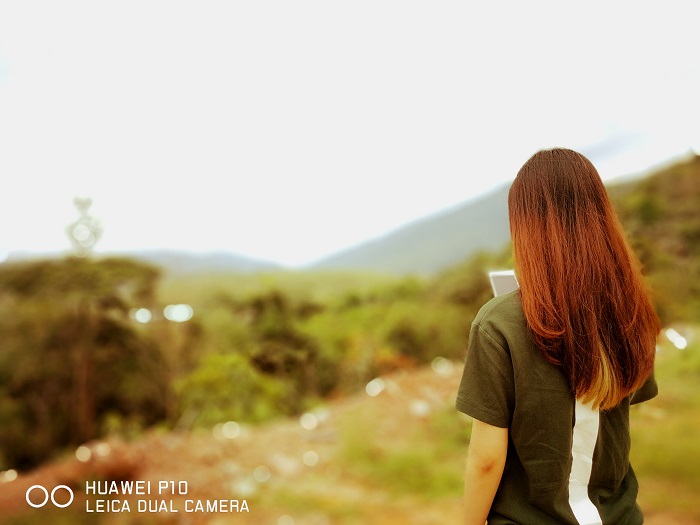 Wide Aperture Mode After Color Filter
As for the selfie camera, photo quality is just as sharp as the rear and the auto focal length adjustment function is a neat feature. But we would really hope there's a button for it. Having it randomly adjusting the focal length on itself can sometimes be annoying. Low light performance is still usable but it's best used in good lighting conditions for a sharp looking image. Asides from that, the camera shutter speed is super snappy and the built-in OIS (Optical Image Stabilization) does come in handy for a normal handheld shot.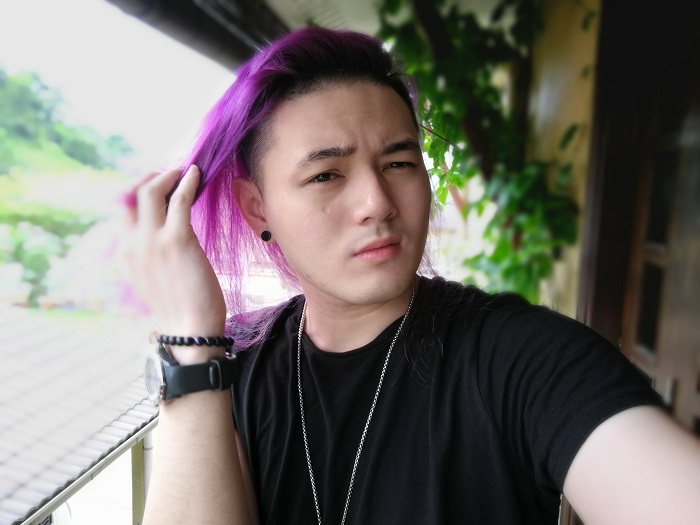 Normal Seflie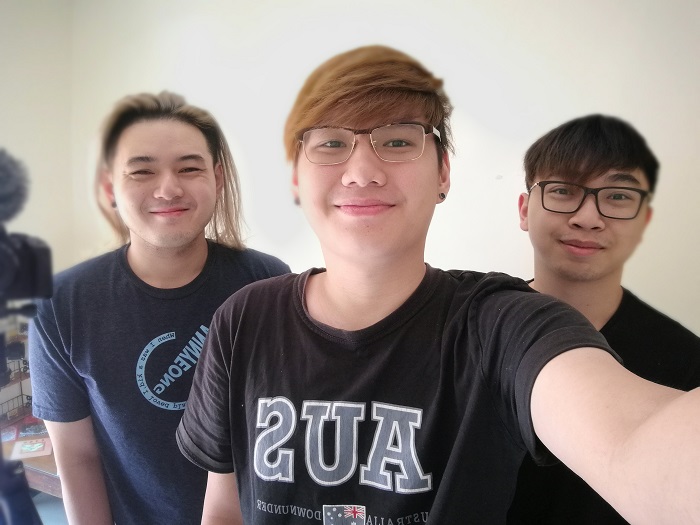 Group Selfie with Focal Length Reduced
4k Video Test with OIS, Colour quality is actually pretty close to DSLR
Conclusion - It works best for Pro photographers
Overall, the Huawei P10 is a beast of a phone when it comes to speed and camera performance. It has all the features and stability of a flagship device. Perhaps the camera could be a little difficult to use for an average consumer, but it does take great photos when you really understand the concept of photography. The price tag is pretty reasonable at RM 2499 especially if you are considering the P10 for its various photography features. Normal users can still take advantage of these features, but pro photographers will really enjoy the P10.
With that being said, there are many other high-end smartphones that are advertised as the best camera smartphone but the P10 is quite hard to beat especially when you are talking about its monochrome (still unique!) and bokeh or wide aperture modes. For those who are looking for more affordable alternative smartphones that mainly focus on camera functionality, the ASUS ZenFone 3 Zoom could be a great choice when you need the extra zoom range for the price of RM 1899. Meanwhile, the Vivo V5 Plus dual front-facing is one of the best selfie camera smartphones for the price of RM 1799. As for overall high-end performance, the one-year-old Galaxy S7 Edge still offers a great choice for around the same price.
So what do you think? Could this be your next flagship smartphone to own? Let us know in the comments below, thanks for reading and stay tuned for more reviews at TechNave.com.
Huawei P10 Specs & Price >