Huawei P20 teasers showing up + a whole new list of 2018 Huawei phones including Mate 20 series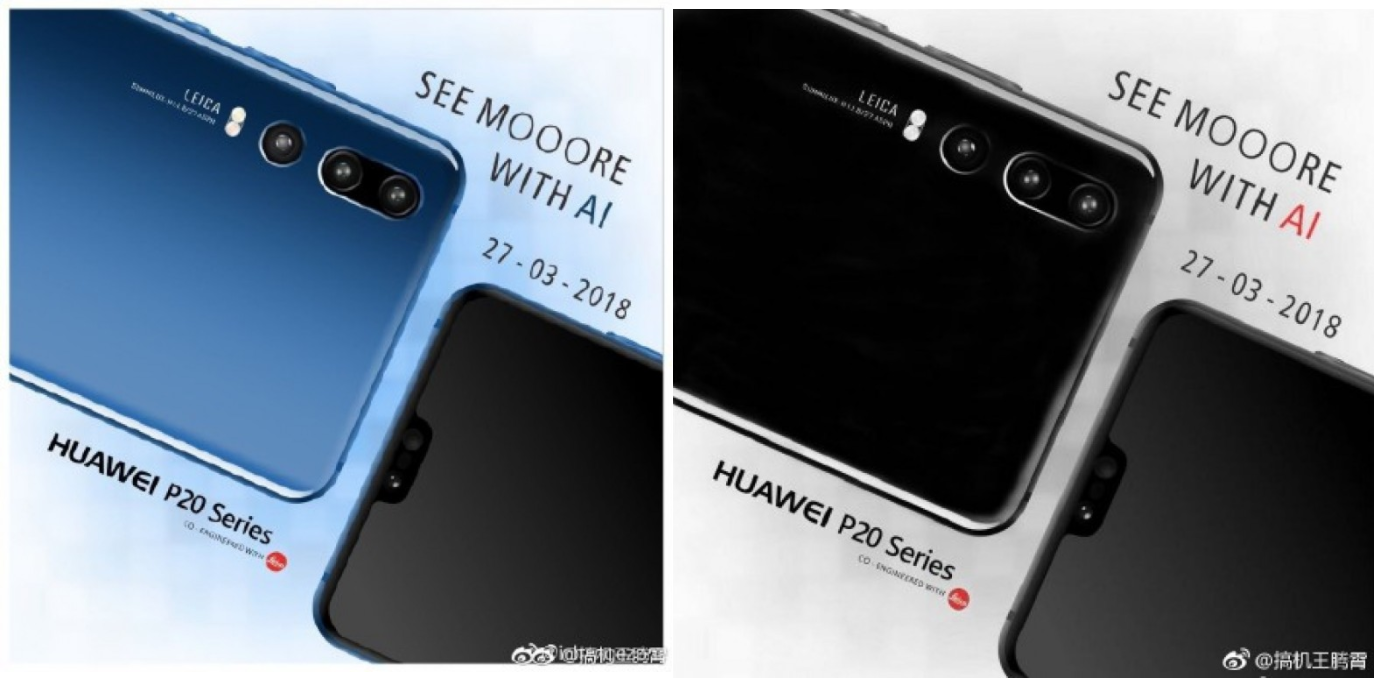 Official Huawei P20 series teasers are spreading throughout the Internet right now, as we speak. Most of you already know that it will feature a triple camera setup and it's probably for the P20 Pro. While that's nice and all, we have something even better for you to check out - a whole list of upcoming Huawei smartphones for this year.
According to the leaked screenshot from Weibo forums, the list reveals that the Huawei Mate series will be getting a name change to Mate 20 and Mate 20 Pro, following the P20 series footsteps. Also, since the Mate series is the main Huawei flagship, it will come with a new Kirin 980 processor, 5.9-inch 2K display and 6-inch 1080p display for the Mate 20 and Mate 20 Pro respectively. For memory capacity, it will come with the standard 4GB and 6GB of RAM, going up to 256GB internal storage. Of course, we can also expect the dual rear cameras to make a return, possibly using a 12MP + 20MP on the back.

The leaked screenshot
On the other hand, the Nova 2 Lite was also spotted in the list, we just talked about it yesterday and it seems that the chipset that they are using is a new Kirin 670 which will make it the first for the mid-range tier. A third-gen Nova series, Nova 3 and 3s are in the plans as well sporting a Kirin 960/970 processor, 4GB + 64GB and 6GB + 128GB memory. Expect the quad-camera setup to be present.
Moreover, there's also the Enjoy 8, Enjoy 8 Plus and Enjoy 8S appearing in April (China first). But these models aren't that popular so we will skip this one. But we aren't gonna skip the honor 10 and 10 Lite, these two are scheduled for June release and it seems that they are also equipping Kirin 970 and dual rear 12MP + 20MP cameras. Then after that, honor will plan to release a new V10 Play variant, followed by a new honor V11 and we won't be surprised if the specs follow the new P20 series.
So that's the bunch of the important phones to note for our Malaysia market, which one of these devices are you looking forward to the most? Let us know in the comments below and stay tuned for more Huawei news at TechNave.com.
Huawei P20 Specs & Price >