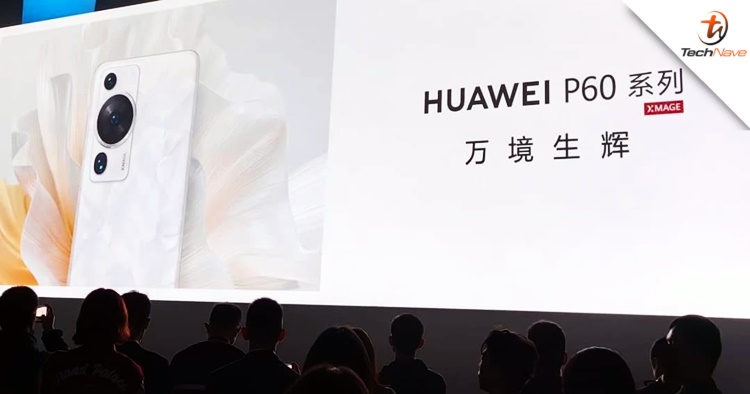 Today, Huawei unveiled its latest flagship - the Huawei P60 series in China. There's also a new Mate X3 foldable phone but in this article, we will be focusing on the new P60 series.
Continuing the camera-centric phones, the rear camera design has an updated look. The company is calling it the "Aurora Eye" which reinterprets the art of photography, which consists of the main camera, ultra-telephoto and dual ultra-wide-angle lenses which are distributed on the upper and lower sides of the main camera. With the transparent multi-floating sensor layered design, Huawei said it provides better light intake and more focus.

Huawei has redesigned the optical system equipped with a 50MP of ultra-bright main camera, a large aperture and high transmittance OIS anti-shake system. The RYYB system returns as well, combined with XD Fusion Pro to achieve super high dynamic range in scenes with a high light ratio such as sunrise and sunset, thanks to the large aperture of F/2.1.
The moon mode is back too, now dubbed as "Supermoon", the company said that the telephoto module's super sensitivity and focus capabilities can now perfectly render the moonlight in the distance while retaining the detail of the objects surrounding it. Additionally, there's also a new long-travel sliding axis zoom lens group which can flexibly control the focusing distance and capture clear imaging from long range to macro.


Another new feature is the BeiDou satellite navigation system support. This allows users to send messages and location information even when they are in an environment without network signal coverage. In addition to this, they have also launched a new feature, "Quick Help" on the P60 series which will make rescue operations more precise.
Inspired by Rococo design, P60 introduces the industry's first " Mother-of-pearl design", which incorporates natural mineral bead powder into the phone to achieve a unique natural texture of the mother-of-pearl design. The display features a 1-120Hz automatic response dynamic refresh rate and Huawei claimed it as the world's first smartphone which obtained TÜV Rheinland Colour Accuracy Certification, utilising P3 accurate colour projection.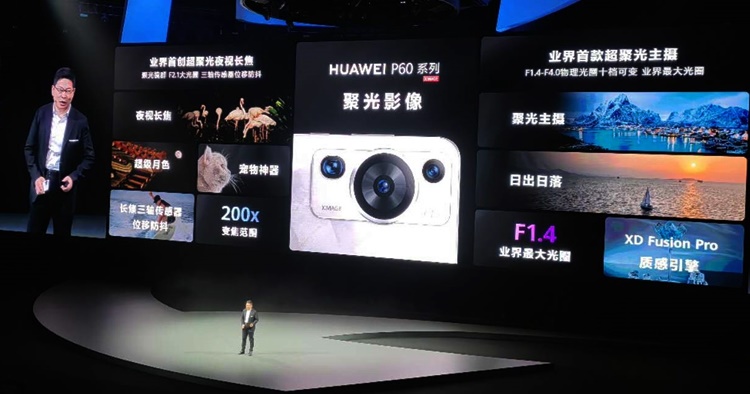 Both the P60 and P60 Pro support 50W wireless Super-Fast Charge and 88W wired Super-Fast Charge Turbo respectively; of which the latter can be charged to 50% in just 10 minutes when its Turbo mode is on. Also, HarmonyOS 3.1 is the main UI for the two new flagships.
In case you're wondering, it has been revealed that Huawei may be launching the highly anticipated phone in Malaysia soon (very likely, in fact). The official price tag is 4488 Yuan (~RM2906) and Malaysians can look forward to the official announcement through Huawei Malaysia. Until then, stay tuned for the official news only at TechNave.com.