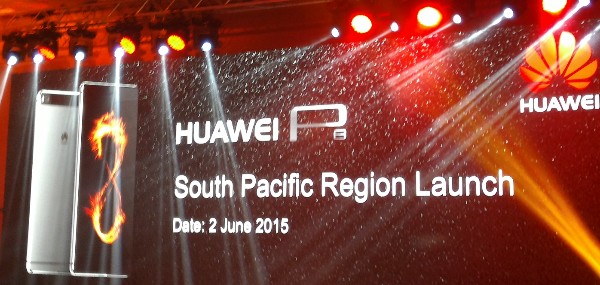 The Huawei P8 was officially launched recently for the South Pacific Region, which also includes Malaysia. The premium flagship smartphone features an all metal frame with curvy corners and equally premium looks. It takes a step further than than the previous Huawei Ascend P7 and Ascend P6. While Huawei have definitely made the design their own, it is difficult not to draw comparisons with the Apple iPhone 6. However, at 6.4mm the Huawei P8 is both thinner and flatter with no protruding rear camera. Featuring a new RGBW 13MP rear sensor with optical image stabilization, the P8 is sensitive and accurate enough to capture light painting, a clear indication of the low-light capabilities that the P8 offers. The Huawei P8 is due for a Malaysia release date in June with a pre-order bundle coming with [Update] a 30% discount voucher for the TalkBand B2 at just RM1799. Check out the other tech specs and our hands-on of the Huawei P8 below:
64-bit 2.0GHz octa-core HiSilicon Kirin 930 processor
3GB RAM
16GB storage
5.2-inch display (full HD, 1920 x 1080 pixel resolution)
13MP rear camera (OIS, RGBW sensor, DSLR-level Image Signal Processor, F2.0, dual color temperature flash) + 8MP front camera
supports dual SIM 4G LTE, GPS, Bluetooth 4.1+LE, WiFi b/g/n
features wind-suppression anti-noise mic, dual antenna design
2680 mAh battery
144.9 x 72.1 x 6.4mm | 144g
Android 5.0 Lollipop + EMUI 3.1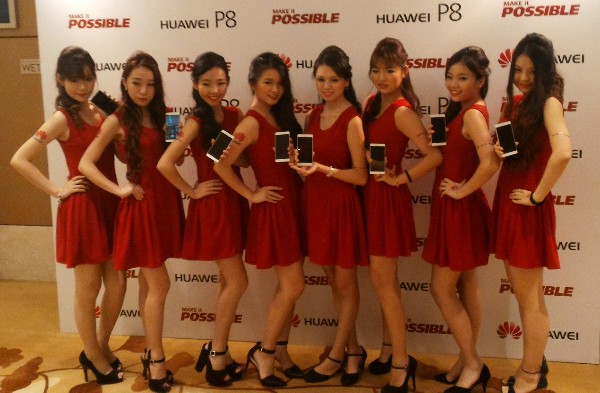 The beautiful Huawei P8 with beauties in a row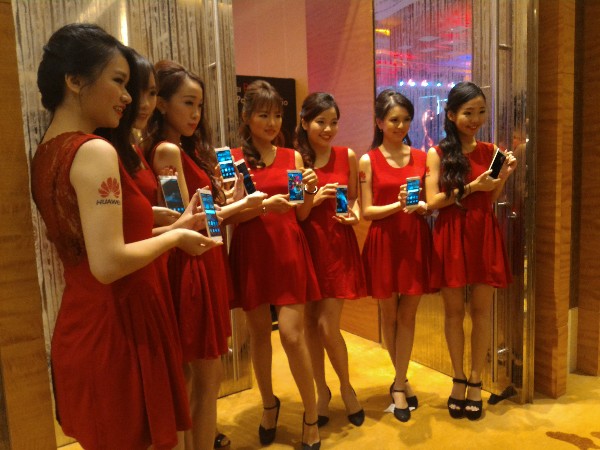 The Huawei P8 on display again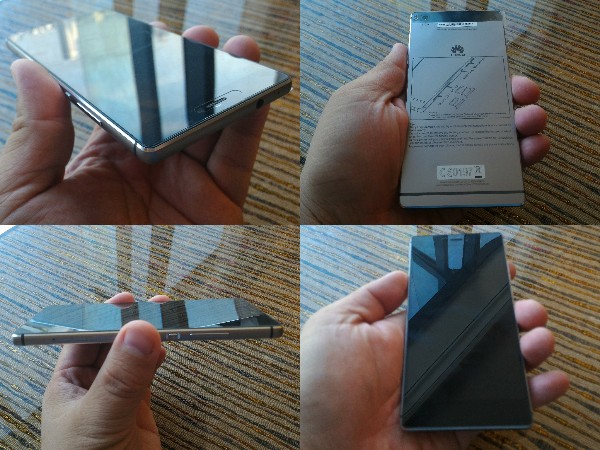 The Huawei P8 is sleek, thin and premium with a classy straight but curvy design
The Huawei P8lite looks quite attractive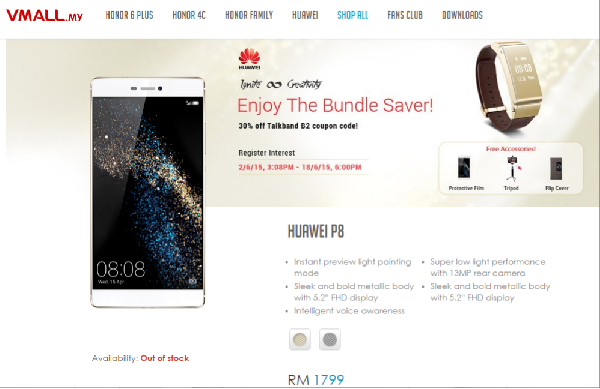 Featuring a straight and curvy metal frame, the Huawei P8 looks beautiful with chamferred edges, a polished metal frame and super thin profile. First impressions are that it is a beautiful smartphone with a very sturdy frame and light design. In the Q&A sessions, Huawei reiterated their passionate stand on creating useful features for consumers with coming smartphones and devices offering value and innovation in conjunction with their 'Wei To' marketing campaign to pioneer new value for consumers. While we may not see any 16MP or 20MP cameras, Huawei are dedicated to creating a DSLR experience with their smartphone cameras, perhaps by creating sensors that will let in more light in the future. This applies to displays as well, as they are also intent on creating more innovations with full HD displays as according to them, quad HD or 2K displays only suck up battery life and bring no value to the consumers. We'll be looking forward to seeing what else this may bring, like perhaps super resolution or interpolated picture modes and even better battery life but for now, Huawei will also be bringing their Huawei P8lite and TalkBand B2 to Malaysia in June 2015.