Huawei Vision S smart TV series to be announced in Malaysia on 20 April 2021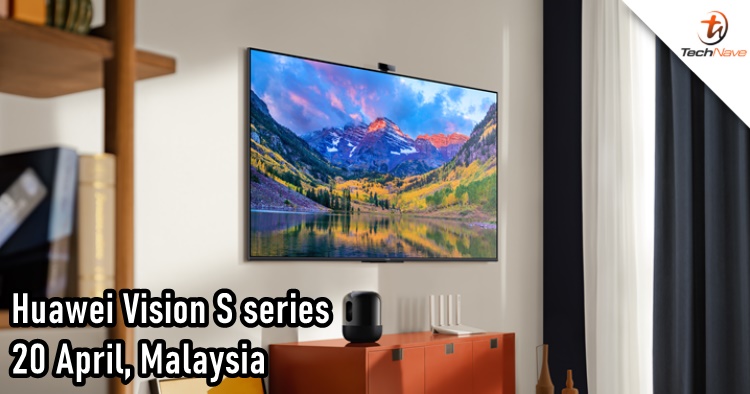 Yup, the new Vision S smart TV series is making its way to the Malaysian market. On 20 April 2021, the company will be making an announcement and Malaysia will be the first country outside of China to officially launch the company's first smart TV here. It will be available in two size variants - a 55-inch and 65-inch model.
Apart from the size variants, one distinct feature on the smart TV is none other than the webcam on top. This actually allows you to have a video call with your friends and family in 1080p via Huawei MeeTime, which can be found on a Huawei phone. Another highlight would be the screen panel supporting a 120Hz refresh rate and 4K resolution.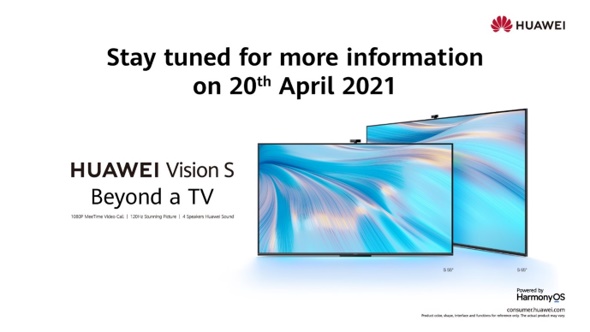 Since it's compatible with a Huawei device, that means Huawei users would be able to use the OneHop feature. In case you didn't know, this allows you to project your phone on the smart TV. You can also find quad-10W speakers behind the smart TV, as well as being able to pair with a Huawei Sound X speaker and WiFi AX3 router.
The price hasn't been announced yet so stay tuned for that at our website. We will be keeping an eye on the Huawei Vision S series launch and will announce the price accordingly.