Huawei Watch 2 review - Sportier standalone 4G LTE smartwatch with more functions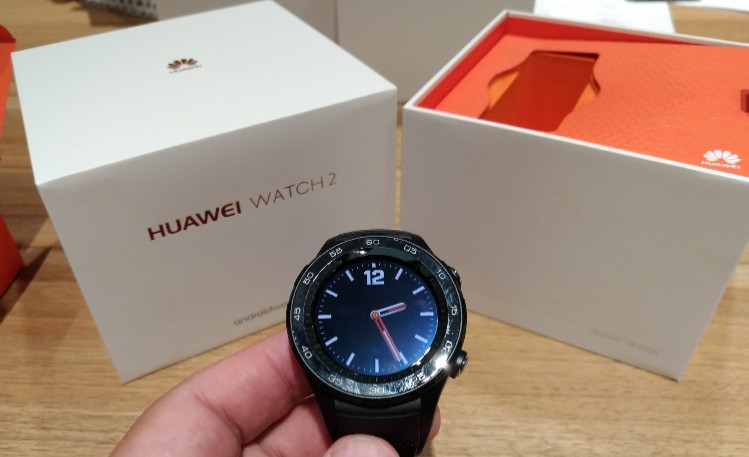 When it first came out, the Huawei Watch was a super premium metal smart watch with one of the highest display resolutions at the time. Coming with a difficult to adjust metal band and Huawei Wear exclusive functionality along with a very high price tag, it isn't surprising that the first Huawei Watch didn't do very well. Fast forward to 2017 and the new sporty Huawei Watch 2 brings new features like a sportier more accessible design, standalone 4G LTE functionality and more. What has it improved? Find out in our 1 week review.
Design - Sporty smartwatch
The first thing you'll notice about the Huawei Watch 2 is that it isn't as premium looking as before but this also means that it is lighter as well. The strap is plastic and easy to open unlike the previous Huawei Watch black band which was metal and needed a watch shop to adjust. This is probably a good thing as the nano SIM slot is hidden underneath one if the straps so you'll have to remove the strap to access it.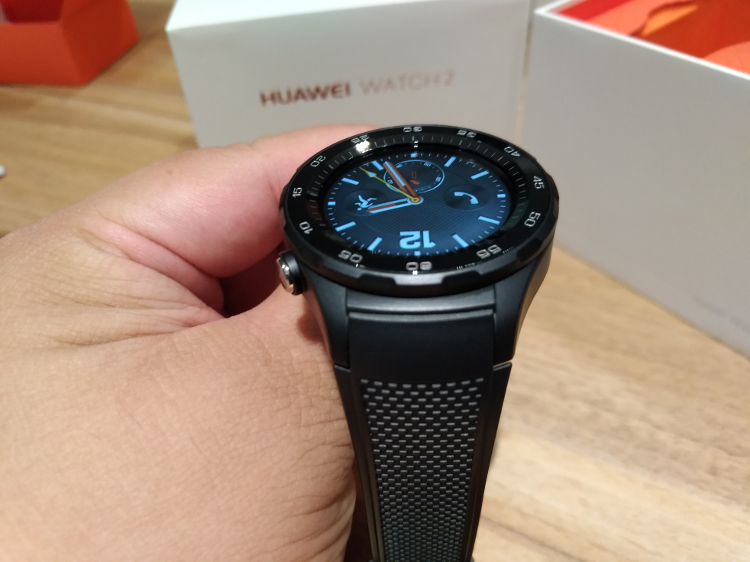 The Huawei Watch 2 uses a sporty plastic band
The ceramic crown bezel is not moveable like some other smartwatches but build quality is still solid and seamless with the Huawei Watch 2 rated at IP68 dust and water resistance. We didn't try it underwater due to the 1-week review period but the Watch 2 works just fine after a quick wash underneath the tap.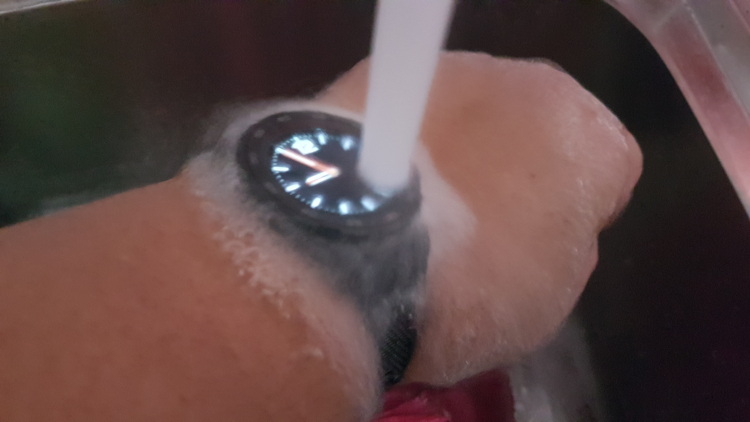 Featuring IP68 water resistance, the Huawei Watch 2 works well under the water
A row of 3 sensors line the bottom including the heart-rate sensor while 2 round metal buttons, the home and custom app button, are located on the side. The watch connects to a magnetic charging cradle and it is available in black, silver and soon to come titanium colour with leather strap.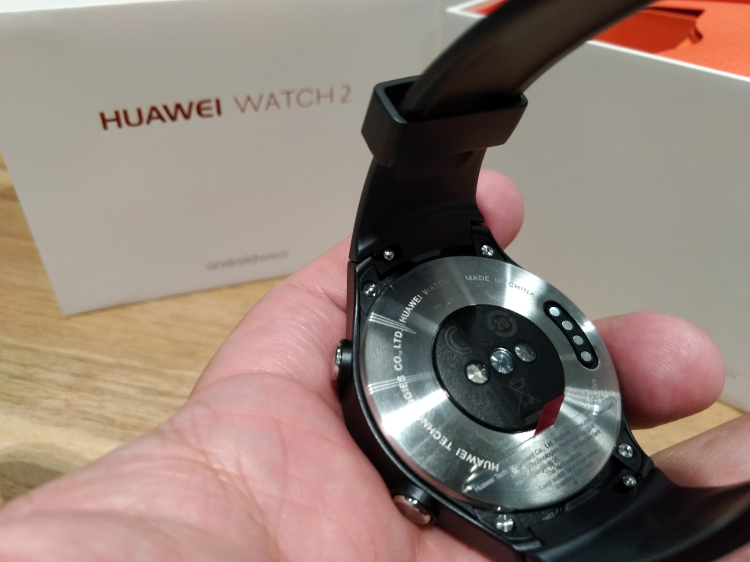 The sensors on the back of the stainless steel back
Like the Huawei Watch, the Watch 2 is also one of those few smartwatches that can fit on my wrist but I'm down to the last two holes on the band. It looks normal on my thick wrist but is a bit large for say a normal sized man. Women will likely find it an oversized wrist accessory.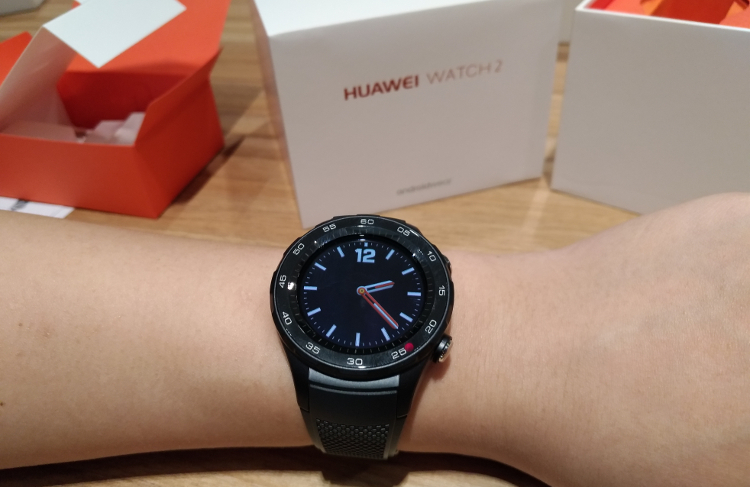 Quite big for normal wrists
Tech Specs and Features ~ Nearly everything is new on the inside
Like the previous Huawei Watch, the Huawei Watch 2 features a round touchscreen display with one of the highest resolutions for a smartwatch around. Apart from the obvious extra features of 4G LTE, NFC and IP68 dust and water resistance, the Watch 2 uses the new Qualcomm Snapdragon 2100 processor which is designed for wearable devices.
Here are the Huawei Watch 2 tech specs:
Qualcomm Snapdragon 2100 processor




768MB RAM




4GB storage (no expandable memory)




1.2-inch circular AMOLED display (390 x 390 pixels, 326ppi, Corning Gorilla Glass)




features 4G LTE, GPS, Speaker, 802.11 b/g/n Wifi, 2.4GHz Bluetooth, NFC, 3-axis A + G sensor, 3-axis

Gyroscope, 3-axis Compass, Heart Rate Sensor (PPG), Barometer, Capacitive Sensor, Ambient Light Sensor, IP68 water and dust resistance




48.9 x 45 x 12.6mm | 40g




49.420 mAh battery




Android Wear 2.0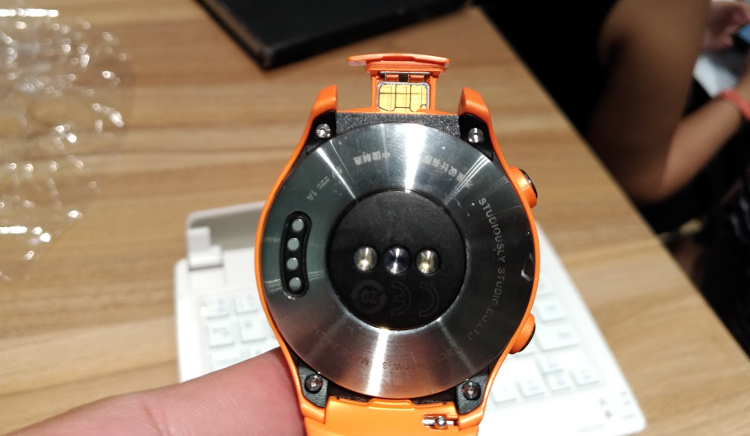 The Huawei Watch 2 has a 4G LTE SIM card tray underneath one of the bands
Running on an expanded Android Wear 2.0 the Watch 2 (and it isn't tied to Huawei Wear alone anymore!) can do a bit more than its predecessor but this is more because there are more apps that support it like Facebook Messenger, WeChat and so forth. WhatsApp messaging is apparently baked-in and while there is a full QWERTY keyboard most of the chat apps are geared towards emoji answering options. You can use speech-to-text along with the Google Assistant but it still doesn't always get the resulting text right.
The keyboard works but not that well for my big fingers
The Watch 2 also has a baked-in (pre-installed) fitness coaching app called xx but we weren't able to fully try it out due to the 1-week review period. It does track sleep, steps, heart rate and other vital statistics fairly accurately without the heart rate sensor having to be too close to the skin. Despite the 4G LTE connectivity, the Watch 2 can connect via WiFi and Bluetooth, so it can be a companion notification device if you want it to be.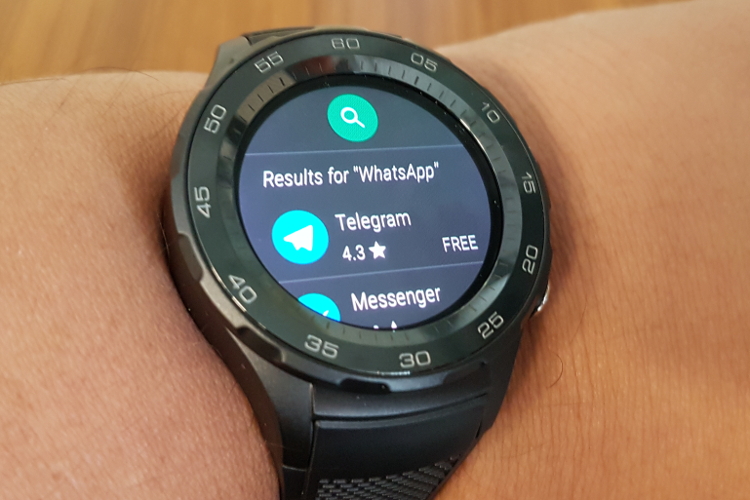 WhatsApp messaging is baked into the usual messaging
Watch faces can be changed easily and downloaded so you can go classic or sporty depending on how you feel that day. Since it has NFC it can also use Android Pay and the upcoming Huawei Pay, but again, it is something we weren't able to test out fully. It also has IP68 water resistance ratings so you can go splashing for a swim up until 1.5 meters of depth for 30 minutes or go for a run in the rain if you want with no worries.
Watch faces can be easily changed and downloaded
Performance - Does more and lasts longer
The previous Huawei Watch could only last a little less than a full day on Bluetooth but the sportier Huawei Watch 2 lasts almost 2 days on just Bluetooth and about 7 to 8 hour on 4G LTE. Thankfully, it charges back to full 100% from 25% in 1 hour. Performance-wise, I felt that it lags a bit compared to before due to the more wearable-focused processor, but the longer battery life is certainly welcome.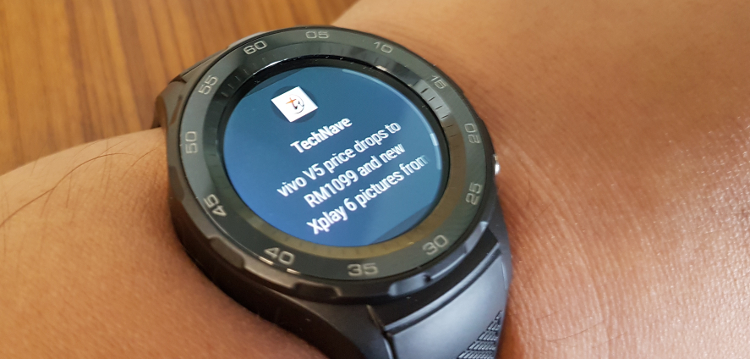 A lot more apps can use it, even our own TechNave app, with all the latest notifications
The swipe up down, left right interface of Android Wear 2.0 is easy and intuitive, and I found myself using the flashlight function (which turns the screen brightness up to max) a bit more often than I usually do with my smartphone. I have to admit that I missed the premium feel of the all metal original Huawei Watch as the Watch 2 feels a bit cheap due to the plastic band, but it is a lot easier to change out the band than before.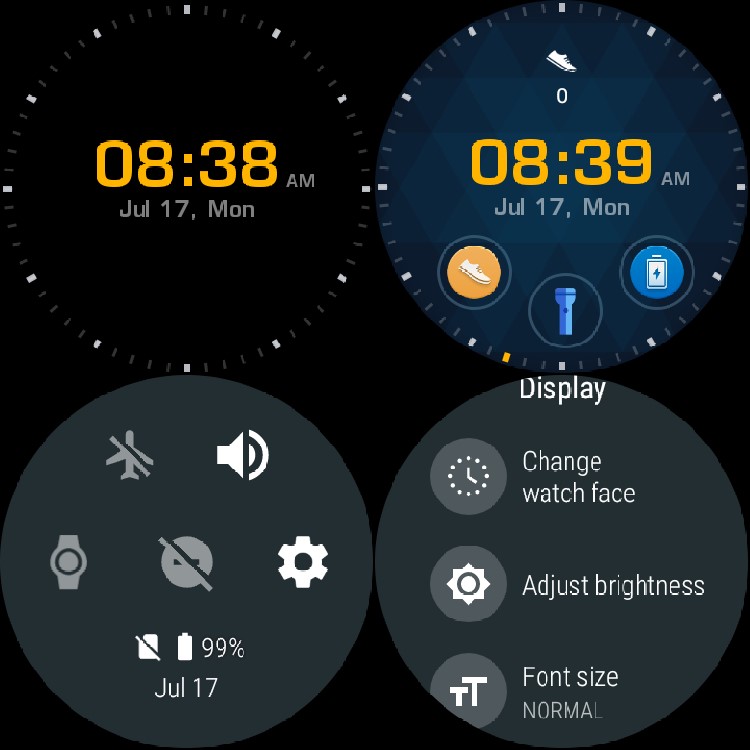 The swipe interface is fairly intuitive
In terms of functions alone, the Android Wear 2.0-powered Huawei Watch 2 provides access to many more apps than before, even a web browser (uselessly tiny, but you can if you want to). It is great to check all your notifications and see little nuggets of each for a quick review of what is important, but the tinny speaker means you're better off using a bluetooth headset if you intend to answer or make calls. Having GPS and 4G LTE does make apps like Google Maps excellent with the Watch 2, but like most of such apps, they don't always work well indoors or when walking.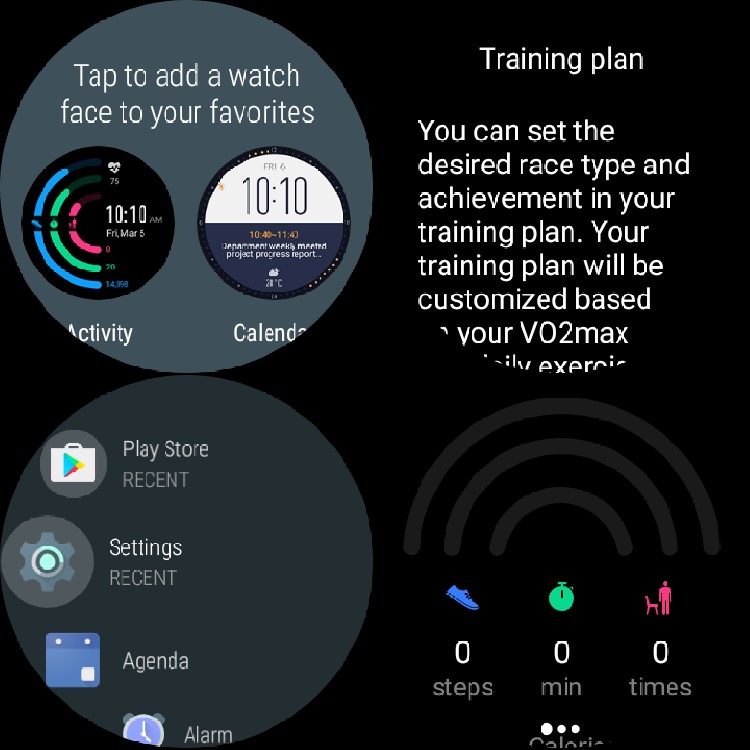 There's plenty of fitness tracking
The Huawei Watch 2 is currently being sold via Maxis with 2 SIM cards for one account, so you don't have to keep popping out your smartphone SIM and the Watch 2's band to swap SIM cards, but it does mean that you have to have a fairly specialized SIM to use it comfortably. While you can use the Watch 2 by itself as a phone, it is missing one of the most used functions smartphone users rely on today, which is a camera, so no selfie pics or photo status messages if you go standalone.
You can get the Huawei Watch 2 with its own special SIM with Maxis and the Huawei P10
Conclusion - Still a companion device, but sportier and more functional
Honestly, I have mixed feelings about the Huawei Watch 2. One one hand, it is great that it offers many more functions and better battery life than before as a smart connected device. On the other hand, the original Huawei Watch looks and feels a lot better as a more traditional watch. Both are still literally companion devices as you can't go completely standalone with just the Watch 2, unless of course you don't care about taking pictures. If you're that kind of user then you'll definitely enjoy it more, but most people aren't these days.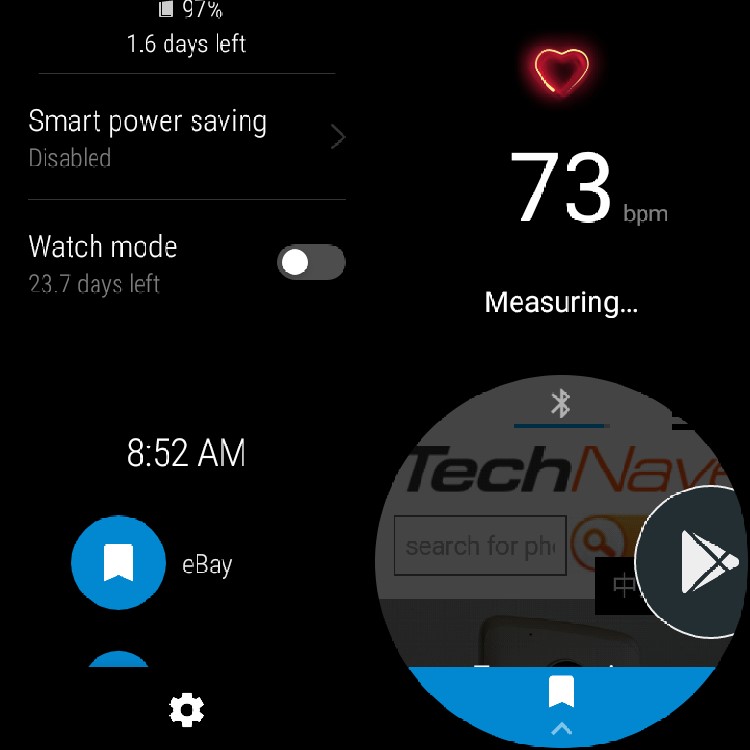 The fitness users will definitely enjoy the Huawei Watch 2 though especially as prices have dropped from the initial RM1999 price tag down to as low as about RM1.2K but this is only if you buy it without the specialized Maxis SIM, but it is still better than most sporty smartwatches regardless. Traditional watch wearers are still better off with the original Huawei Watch we feel, but if you want better smartwatch functionality then the Huawei Watch 2 is the better choice.
Thanks to the reduced price range the Huawei Watch 2 fights it out with the similarly water and dust resistant Samsung Gear S3 Frontier (~RM1.3K) but beats it out thanks to that more affordable price tag and 4G LTE connectivity. The ASUS ZenWatch 3 follows up with a more premium build for around RM1.5K, but doesn't have as much functionality to offer.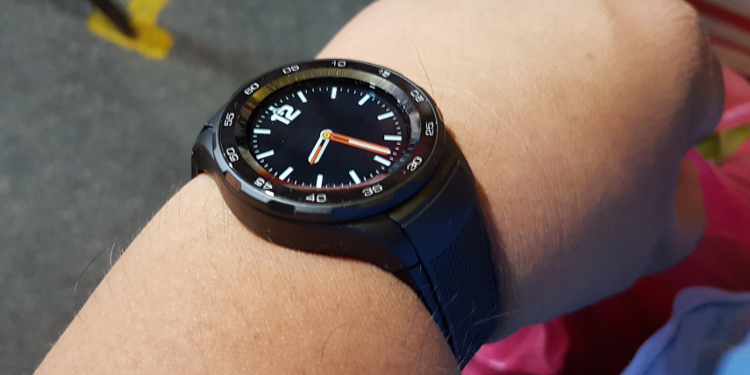 What do you think? Would you get the Huawei Watch 2? Discuss on our Facebook page and stay tuned to TechNave.com for more tech news and reviews.
Huawei Watch 2 Specs & Price >