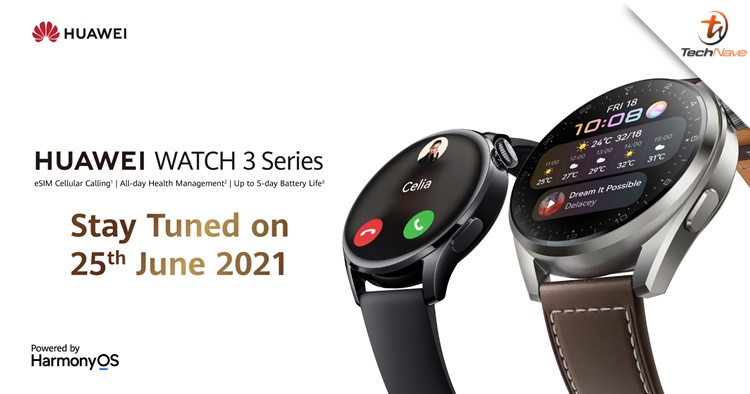 On this Friday, 25 June 2021, Huawei Malaysia will be announced the pricing and availability of the Huawei Watch 3 Series. Keep in mind that it's not a launching date as we have been told to stay tuned.
In case you missed the news, the Huawei Watch 3 Series will be the company's first set of smartwatches powered by HarmonyOS 2. Besides that, the series includes an independent eSIM feature, durable battery life, Smart Alert Assistant and others. Like all wearables, you can also expect over 100 workout modes that can be recorded and generate data infographics on the Watch.
There will be a Watch 3 Pro as well and it will have the same functions that were mentioned earlier. On top of that, it will also be the company's first smartwatch with a Dual GPS alongside a motion and trajectory recording feature. The displays on both smartwatches are ultra-curved 3D and the ceramic glass is at the back.
It won't be so long now since we are just four days away. Are you looking forward to this smartwatch? Let us know in the comments below and stay tuned for more trending tech news at TechNave.com.