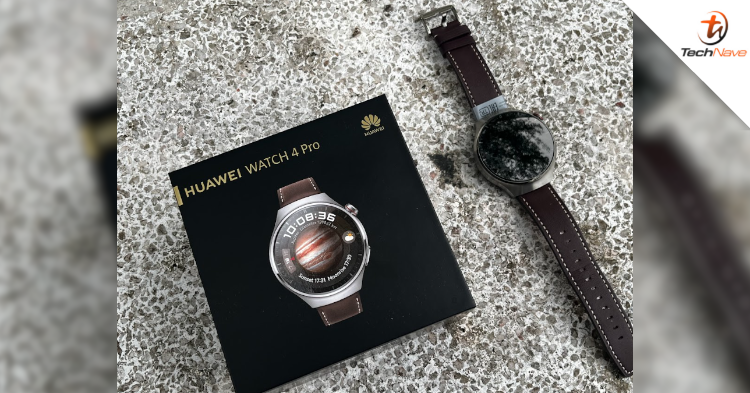 Last May, Huawei launched the new Huawei Watch Pro 4. The smartwatch runs the latest HarmonyOS 3.0 and supports wireless charging like its competitors. We had the chance to test this device for almost 3 weeks, so this is what we think about the smartwatch.
The Huawei Watch 4 Pro comes with 2 original variants - Dark Brown leather strap and Titanium strap. For this review, we received the unit with a dark brown leather strap. At first sight, it looks just like a normal watch with its classic look. So, if you prefer to be lowkey about your appearance, this watch might be up your alley. The good news is that the straps are replaceable, so you can always customise them according to your preferences.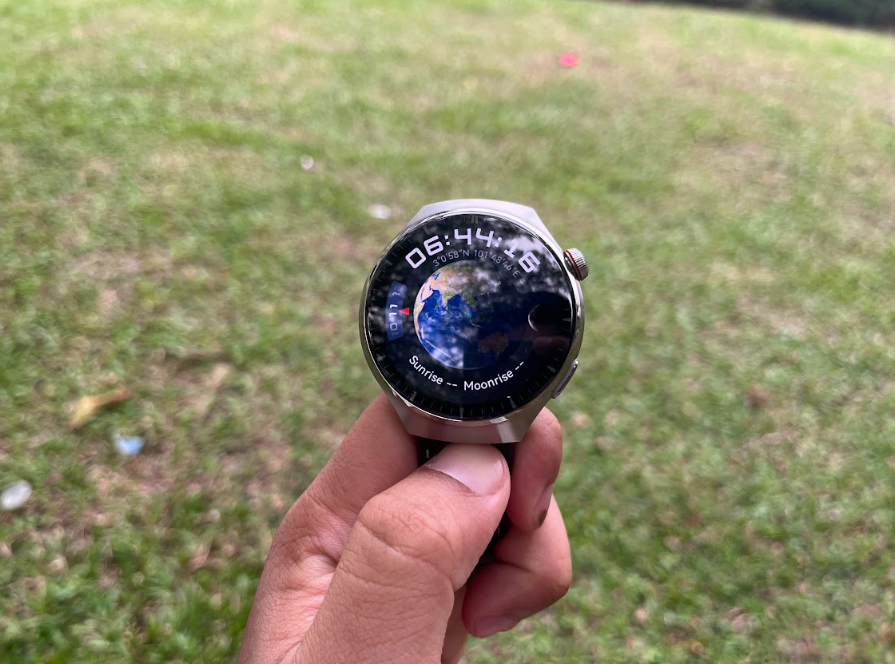 The screen is visible even under bright sunlight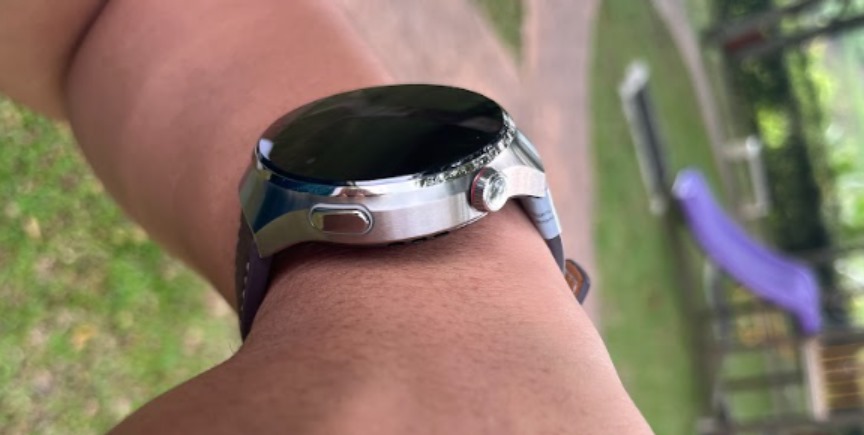 Love the metallic look on the side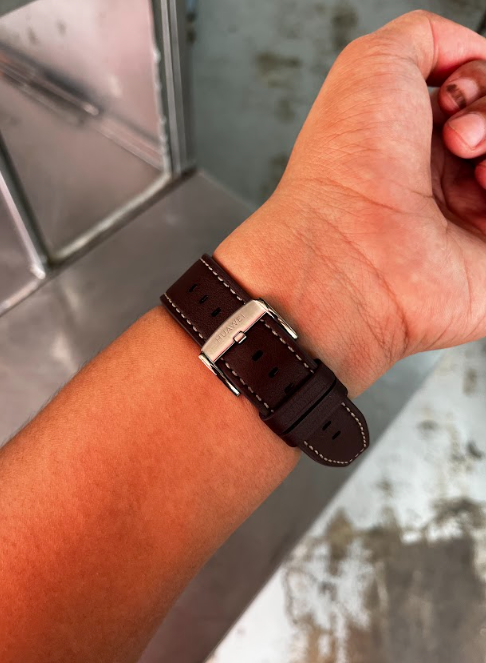 The leather strap gives a premium feel to it
However, there is something you will need to be mindful about the watch. Unlike its chassis and the screen, the leather strap is not water-resistant. So, if you plan to be active and exercise with this watch, you might want to replace the strap first. Otherwise, we personally love the look. It's classic but super practical.
One of the main highlights of the Watch 4 Pro is its health features. It feels like we have a "mini doctor" or a handy health companion by our side. The watch sports an ECG sensor, temperature sensor and health rate sensors for almost comprehensive health coverage. It is also pretty reliable, with 70% to 99% accuracy in recording your health progress.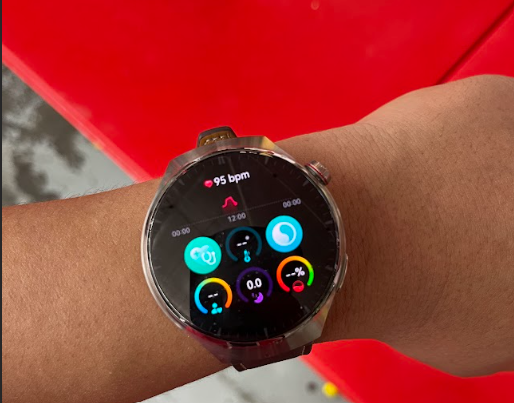 The ECG sensor is a cool addition to this watch
Plus, the LTPO AMOLED colour screen is great for your daily usage. It works well under bright sunlight and in low light as well. The Sapphire crystal is also very helpful in preventing scratches on your screen. That's great if you are active in sports because smartwatches, as we know, are very prone to environmental hazards.
Moreover, this watch is a great fit for both adrenaline junkies and athletes. It offers suitable exercise plans that include Fat Burning Run (MIIT), MAF 180 (Basic), MAF 180 (Advanced), and so forth. But it doesn't end there. The watch also records your heart rate during exercises and recovery for better-advised actions.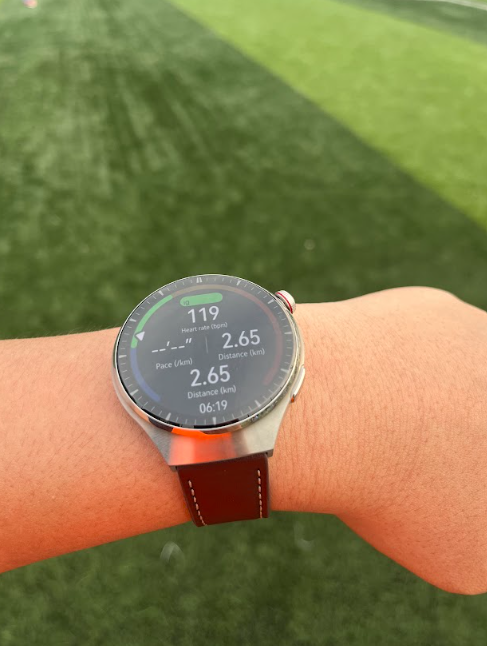 You might want to replace the strap though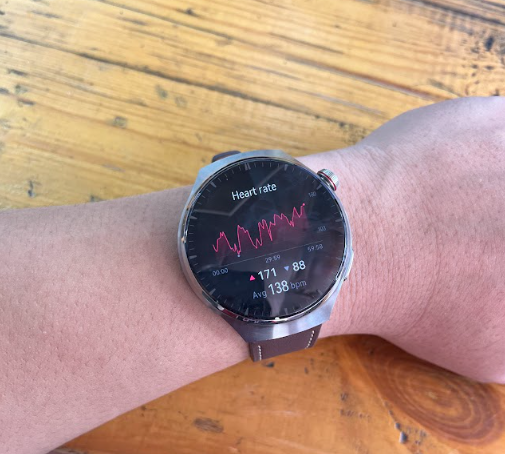 It records both your highest and lowest heart rates too
Furthermore, the watch provides you with the data on proper recovery time. It can also record your heart rate during anaerobic exercise, aerobic exercise, marathon runs, and so forth. The user-friendly interface is also very helpful for beginners. Hence, the watch is suitable for both casual joggers and seasoned athletes.
Battery life is one of the most important things when it comes to getting a smartwatch. According to the company, the Watch 4 Pro could provide up to 21 days of battery life. While we didn't exactly test it up to 21 days, it is sufficient to say that this claim holds true. We used the watch after a single charge around 2 weeks ago, and the battery stands at around 59% (at the time of writing). That's impressive, to be honest.
It's a decent charger to be honest
Moreover, the watch takes around 90 minutes to be 100% charged. Huawei also advised pairing the USB charger in the box with a Huawei adapter that supports at least a 9V/2A rate. Based on our experience, it would take around 105 minutes to fully recharge. Regardless, that is still a good charging time.
Navigating through the menu feels smooth with the latest HarmonyOS 3.0. However, you might want to keep tabs on your Huawei Gallery App just in case a new update arrives. In addition, while the chassis and screen might be water-resistant. But we advise you to keep your fingers or hands dry. Sometimes, when your hands are wet, the watch's screen can be a bit iffy because it might not be as responsive as you would like.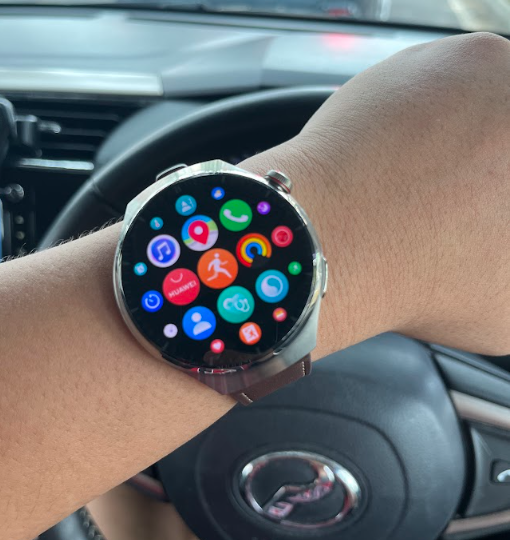 It can take some time getting used to the interface, but it is simple enough to master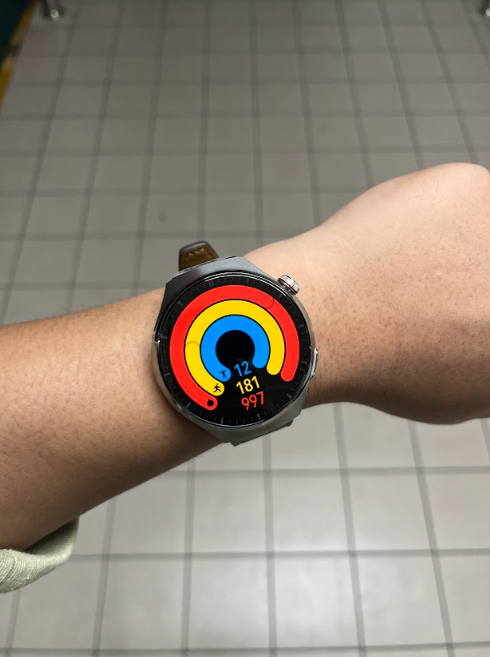 From standing to walking, jogging and runs. The watch measures it all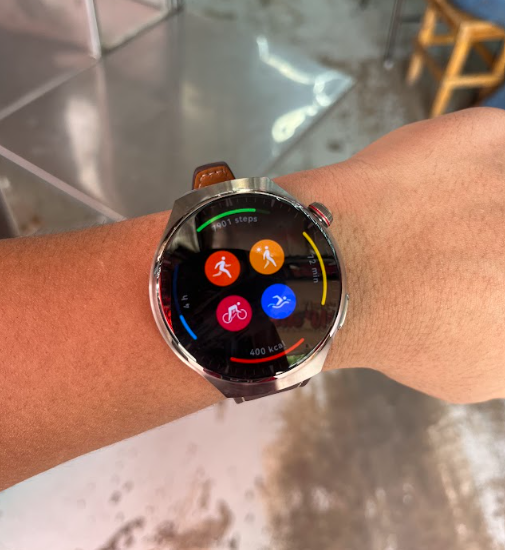 Love the colour choices here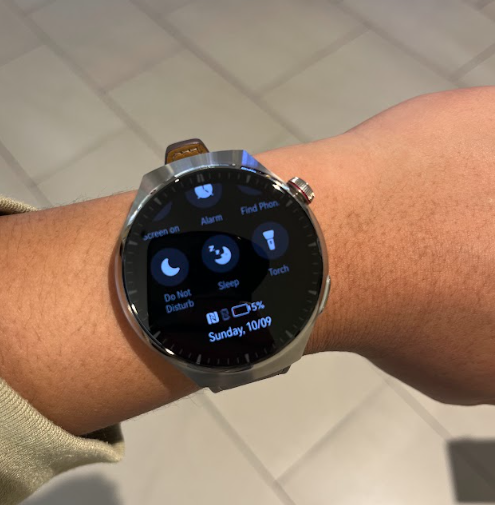 Only a single charge and it still lasted until Sunday (10 September 2023)
Moreover, the Sapphire crystal glass provided us with good protection. We've dropped it by accident once, but it left no scratches on the screen. The domed surface is also pretty neat because it makes it easier to navigate through the menu and apps. If you need a smartwatch that looks and works like a normal watch, the "Always-on" display will make you feel right at home. Overall, we were very satisfied with the watch's performance. It's always good to have a detailed look at your health status and know what to work on.
If you are in love with this watch the way we are, you can get it at your local authorised Huawei stores. The price for the Huawei Watch 4 Pro starts at RM1799. If you are looking for a similar watch with the same specs or better, the Amazfit T-Rex Ultra (RM1699) and the Samsung Galaxy Watch 6 Classic (RM1399) are good alternatives.
Personally, we would still go with the Watch 4 Pro. It has this premium aura about it, and its health-sports feature has us sold.
Tech Specs and Features
Runs HarmonyOS 3.0
Up to 21 days of battery life
Supports wireless charging
Design: 1.5 inches, 466 × 466 pixels, PPI 310
LTPO AMOLED color screen
Sapphire crystal glass
Always-on display
47.6 x 47.6 x 12.9 mm
65 g (strap excluded)
5 ATM, Dive (up to 30 meters)
Titanium chassis
Pros and Cons
Pros - It's a very reliable watch with a lot of useful features. It is health and athlete friendly. Very durable and has a long battery life
Cons - Screen can be unresponsive when used with wet fingers or hand. It can be overreliant on internet at times for some features. The leather strap is not water-resistant.
Summary - Get it if you can afford it, it is that worth it.
What are your thoughts about this review? Stay tuned for more reviews like this at TechNave!