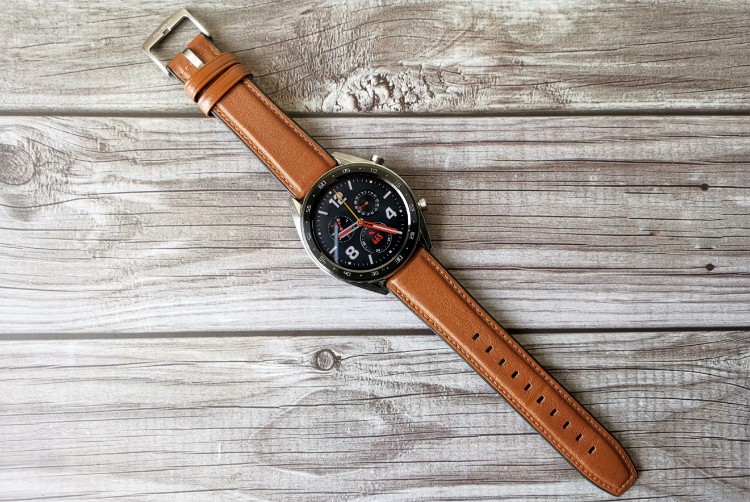 It is an almost common failing for most smartwatches that they usually can't last longer than 1 week (the common time frame is most often 1 or 2 days only). However, the Huawei Watch GT smartwatch boasts a 2-week battery life inside a slim yet premium yet 5ATM water resistant metal body. Does it deliver this claimed battery life and more? Find out in our full review of the Watch GT below.
Design - Slim and premium round faced smartwatch
Featuring a slim metal body with a 1.39mm round colour touchscreen display, the Watch GT feels slim, premium and comfortable without being too heavy. With a choice between the black silicone or black silicone and sewn on brown leather version, the Watch GT should fit most wrists from slim women to thick guys (it was on the last hole for me, but it was still comfortable).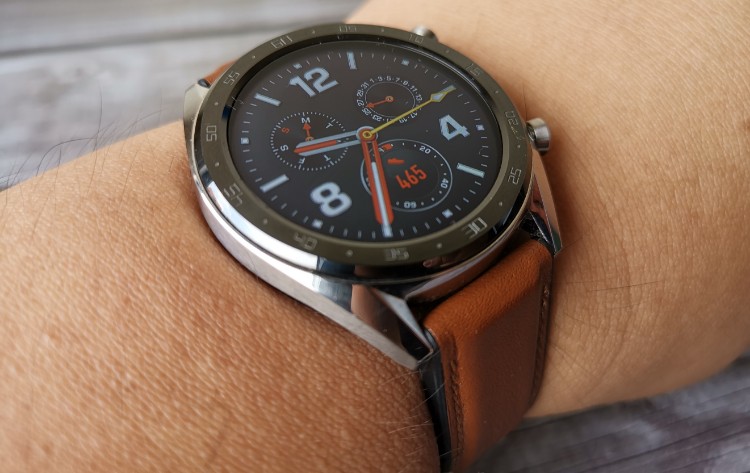 Looks like a premium watch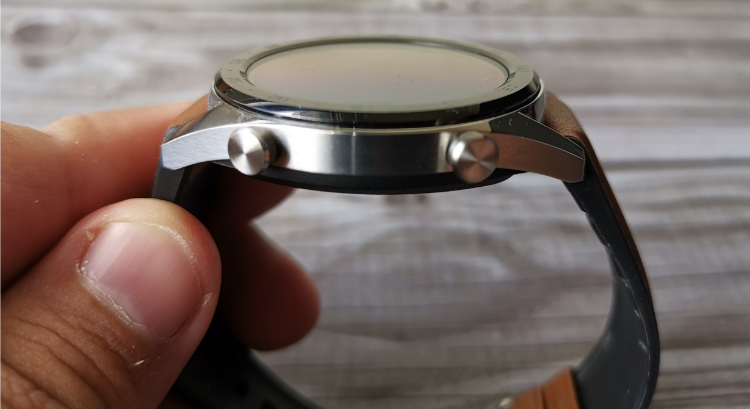 Surprisingly slim and lightweight despite the premium metal body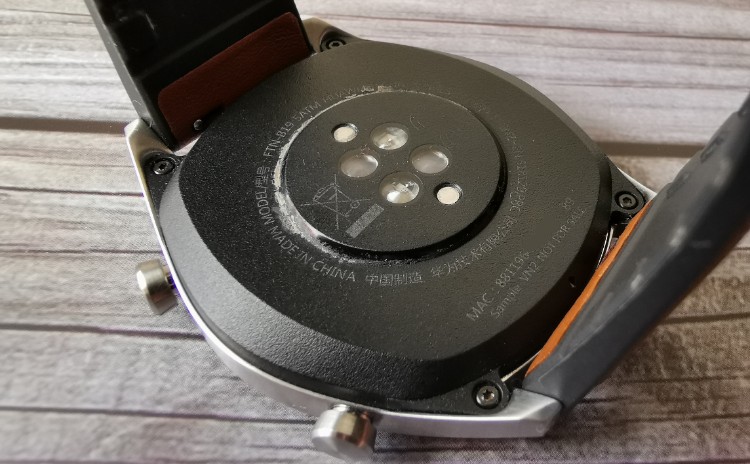 The heartbeat monitor and other sensors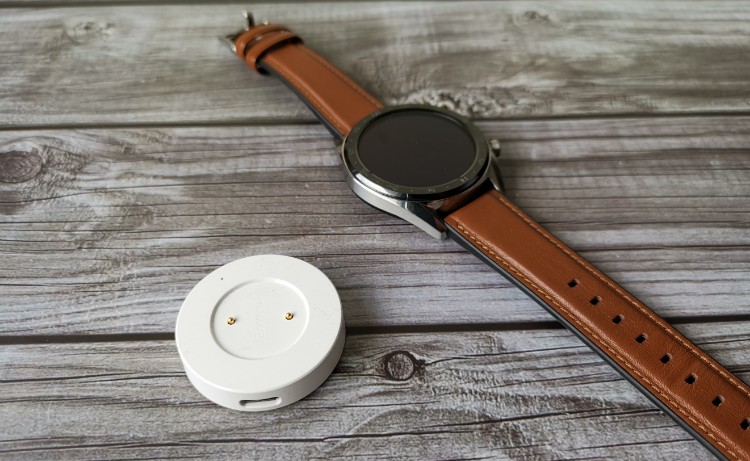 The charger has a USB Type C port and latches on magnetically
On the underside there is the heartbeat monitor and other sensors, while on the side, the first knob can be pressed to go back to the home watch face while the other activates commands or can be used for customised shortcuts. The Watch GT latches on magnetically to the charger which even has a USB Type C port, so if you got it with the Mate 20 or Mate 20 Pro, you won't have to bring other cables or adaptors.
Tech Specs and Features - Basic
Stand-out features for the Huawei Watch GT include a built-in GPS and 5ATM water resistance so you can bring it swimming with no problems. However, unlike many other smartwatches, the Huawei Watch GT does not use Android Wear OS. Instead it uses Huawei's LightOS which is tied to the Huawei Health app, which could be the reason why Huawei claims that it offers up to 2 weeks of battery life even with Bluetooth on.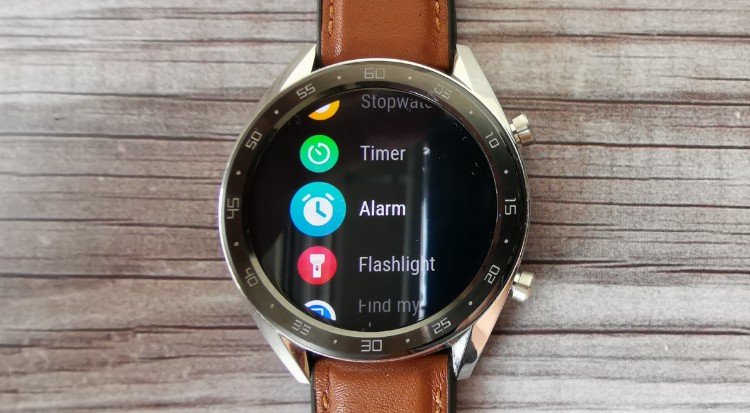 There's plenty of built-in Huawei features
Setup is as easy as using the built-in QR code reader in the camera app for the Mate 20 Pro. However, even if you have a non-Huawei device, setup is more or less the same as any other bluetooth enabled smartwatch. The Watch GT offers a number of functions including message notifications, a heartbeat monitor, compass, fitness tracking, a barometer for weather readings, a flash light (the screen shines bright white) and the ability to find your connected smartphone. While it does offer notifications from third-party apps like Google Maps, it doesn't allow you to navigate or get directions using such apps.
Notifications can be set like before, but they aren't actionable asides from reading them, so you can't reply anything. It does notify you of calls, but you can only choose to hang-up as there is no microphone. This does alert you better if you like to put your phone in your bag or without vibrate. Like before, you can still change the watch face (there are 10 to choose from) but since it does not support NFC, it also doesn't support e-wallet-like payments. In terms of fitness tracking you can set it to track swimming and climbing now, while it also tracks steps, calories burned and sleep patterns as well.
Everything is tied to the Huawei Health app
Here are the Huawei Watch GT Tech Specs:
1.39-inch AMOLED colour touchscreen (454 x 454 pixel resolution, PPI 326)

16MB RAM

128MB storage

46.5 x 46.5 x 10.6mm | 46g (without strap)

Supports Bluetooth 4.2, BLE

Features Stainless Steel body, 5ATM water resistance, 14 days typical use

Available in graphite black and saddle brown
Performance - Does as advertised and a bit more
Thankfully, the 2 week battery life claim is true and this is even with Bluetooth on, with the Watch GT connected to our Mate 20 Pro. In fact, when unconnected, you can expect battery life to be up to a month after the initial setup. When it does come time to charge the Watch GT, it only needs about 1 hour 10 minutes (we used the Huawei Supercharger) to get from 0% to 100%.
Notifications come with a vibration and the screen is clear, bright and colourful. The heartbeat monitor works fine along with all the other sleep and fitness tracking features and you can track and map your runs or workouts on the map via the Huawei Health app. In fact, it does all things that a basic smartwatch can do, and does it well, asides from being able to answer the phone or messages (but doing both with any other smartwatch is either very difficult or nearly impossible).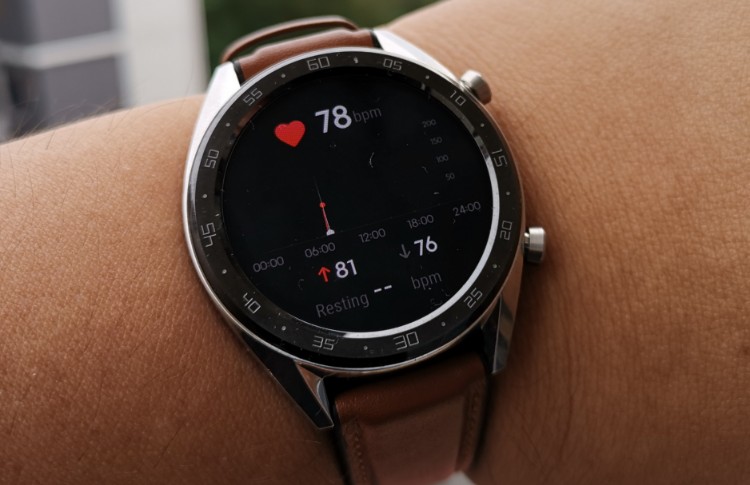 The heartbeat monitor works fast
Yeah, yeah, I know I don't exercise enough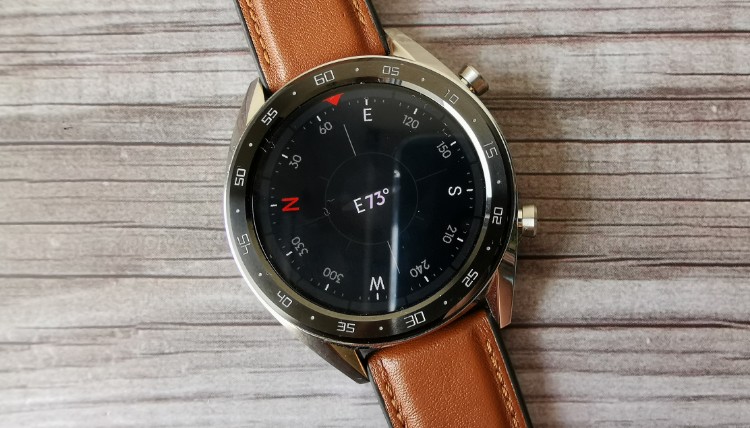 Need a compass?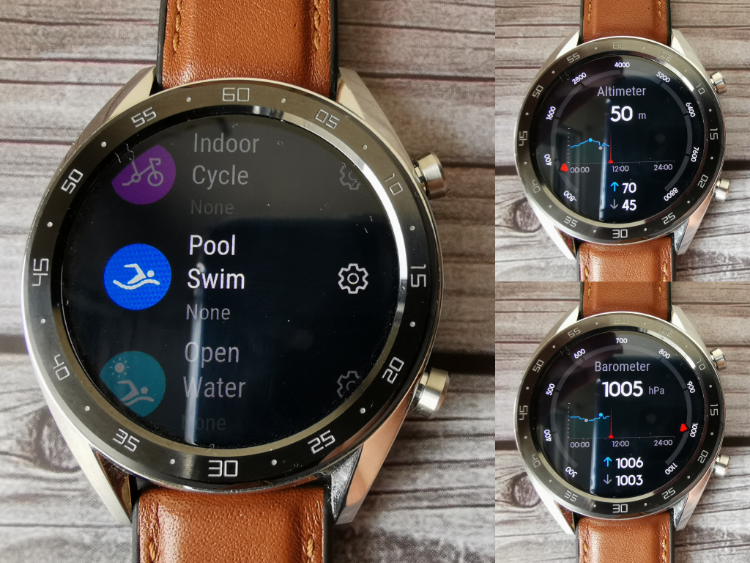 You can now track your swimming workouts while the Barometer and Altimeter sound like useful things to have when hiking
Due to the lack of third-party app support, we would have liked it more if there were more options like a remote shutter button for your phone's camera or a function to control your multimedia but the existing options, like the barometer and compass sound particularly useful for the outdoorsman. If there was a kiblat mode and prayer times alarm this would be very convenient for most muslims as well (hint hint).
Conclusion - Everything that most smartwatch users need
Overall, the Huawei Watch GT has nearly everything that most smartwatch users need. It has a more than 2 weeks battery life, it is 5ATM water and dust resistant, it tells the time just fine and it even points the way with a compass and built-in GPS. Priced at RM999 (RM899 for the sport version with no leather), it is surprisingly affordable for the premium body and features that it offers.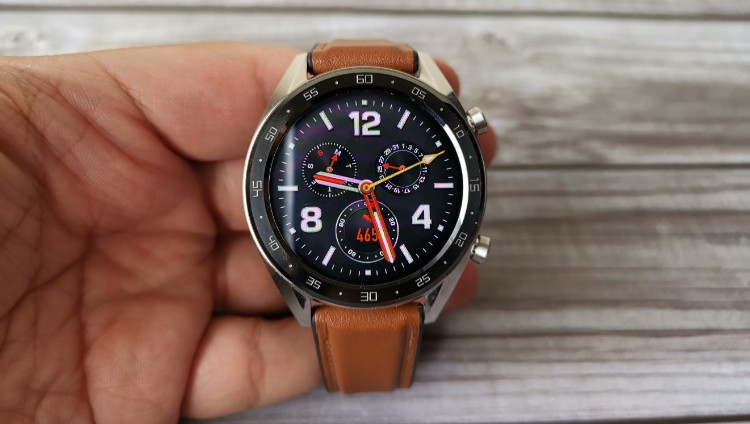 Those who want to answer their messages and calls or play games on their smartwatches should probably avoid the Watch GT. However, anyone who's actually tried typing out or dictating a message or answering a phone call from your smartwatch will agree that it is often more trouble than it is worth. So, we think not being able to do these things in exchange for all of the Watch GT features mentioned above is well worth it.
Closest contenders include the more expensive Samsung Galaxy Watch and the cheaper but not so premium Huami Amazfit Stratos or Huawei's own previous Watch incarnations. Some of them are water resistant while most offer third-party app support but none of them can match the 2-week and more battery life of the Huawei Watch GT. Hopefully more functions come with future updates.
So, would you want to get the Huawei Watch GT or have you already bought it? Tell us your experiences here, and stay tuned to TechNave.com