Huawei announce partnership with Omlet and Hilink Era for CES 2015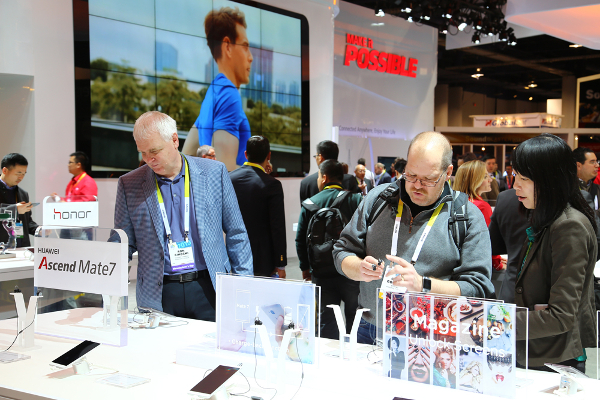 Huawei recently made several important announcements at CES 2015. One of them was their partnership with the Omlet open social platform, which will be featured on upcoming Huawei devices. Some of the key features coming from this collaboration includes Share-First wich will enable users to take a photo and share it without first unlocking their device. Another feature will be Theme Share, allowing Huawei device owners to share their current customizations with friends. While no exact Malaysia release dates were mentioned the Omlet open social platform should start appearing in Huawei devices later in 2015.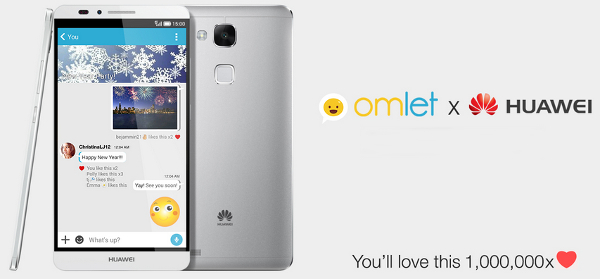 The Huawei and Omlet partnership is expected to see fruit later in the year
The Huawei Hilink Era will bring about the Internet of Things through Huawei devices
During the CES 2015 event, Huawei also kicked off their Hilink era which is a strategy to offer fully integrated mobile Internet solutions globally. The solution basically caters to the Internet of Things which through Huawei devices like the Huawei MediaPad X1 and TalkBand B1 allow access to connected smart devices such as an electric fan, sockets, remote control lighting and more. While no major device announcements were made, Huawei showcased all of their recent smartphones and devices including the Huawei Ascend Mate 7, Huawei Honor 6, Huawei Honor 6 Plus, Huawei Ascend P7, Huawei Ascend G7 and more. Here's what they had to say about it all:
"2014 saw our greatest achievements to date. Our strategy of focusing on premium mid- to high-end products has borne fruit, with year-on-year smartphone sales increasing by 30% to over US$11.8 billion. Flagship smartphones Huawei P7 and Huawei Mate7 have proven popular with consumers the world over. Meanwhile, the global influence of our brand has continued to grow with Huawei becoming the first mainland Chinese company to successfully enter Interbrand's Top 100 Global Brands of 2014 list. Looking ahead, we are committed to further consolidating and strengthening our smartphone business, and will continue to bring people an integrated, intelligent experience. Leveraging Huawei's strong capabilities and advantages in mobile broadband connectivity, we will continue to focus on exploring opportunities in car networking and Internet of Things and strive to create better overall smart experiences (such as driving plans, driving preferences, safety analysis, etc.) through the integration of big data and cloud services," Mr. Richard Yu, CEO of Huawei Consumer BG.