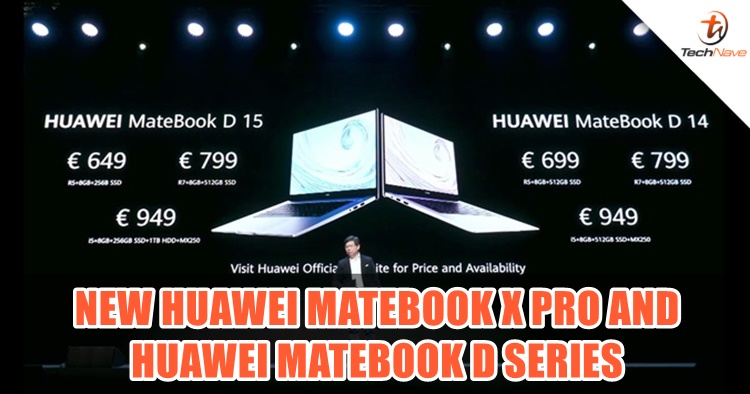 The Huawei Mate Xs isn't the only thing we can get excited for at today's Huawei's press event, there were also other powerful devices being introduced to the world by the company's CEO Richard Yu as well. The devices included two new Matebook series to complete the Huawei's laptop family. One of them is the new and upgraded Matebook X Pro and the other one would be the Matebook D series.
First, let's start with the 2020 version of Huawei Matebook X Pro. The laptop maintains its 13.9-inch display that offers 3K resolution. It also features low power consumption LTPS display technology to provide better viewing experience without worrying about the battery so much. What is different this time would be the processor used, the laptop is now packing 10th Gen Intel Core i5 and i7 processors instead of 8th Gen on the Matebook X Pro 2019 version.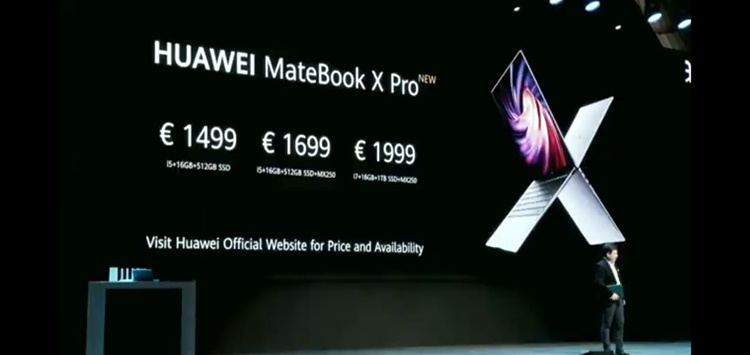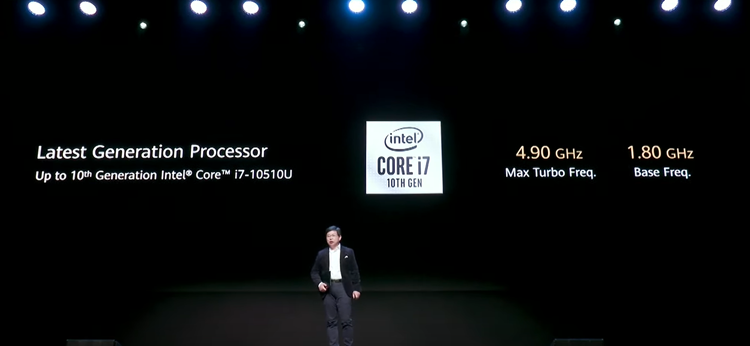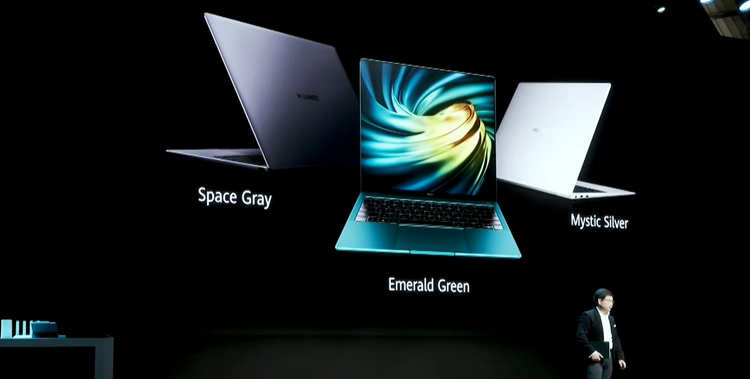 Pay a little more, you can also get the Nvidia GeForce MX250 running on a 2GB GDDR5 that provides smoother graphics. Other than that, the laptop also features the Huawei Shark Fin Fans 2.0 that produces a higher air output, so that your laptop can stay cool for a longer period. The new Huawei Matebook X Pro comes with a new Emerald Green colour option, along with Mystic Silver and Space Grey.
For the Huawei Matebook D series, the devices are separated into two screen sizes which are 14-inch (Matebook D 14) and 15.6-inch (Matebook D 15). The laptop's processor comes with the options of AMD Ryzen 5, Ryzen 7 or 10th Gen Intel Core i5 for you to choose from. Furthermore, the laptop will be packing a power button with a fingerprint sensor and a recessed camera as well to protect your privacy. The D 14 will have 1 USB-C port, 2 USB-A ports, 1 HDMI port, and 1 headphone jack. For the D15, it will be having one extra USB-A port.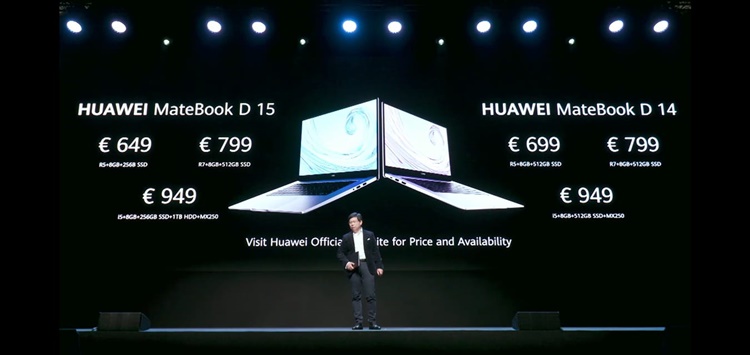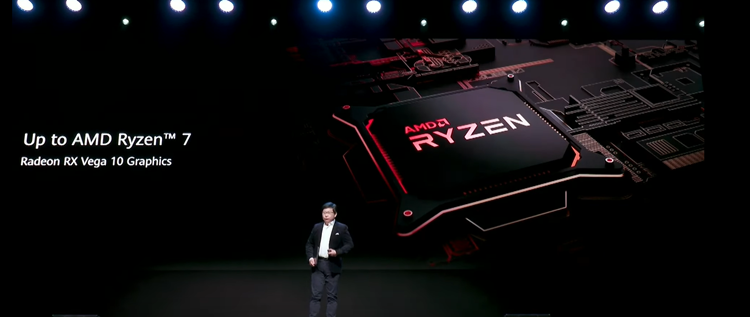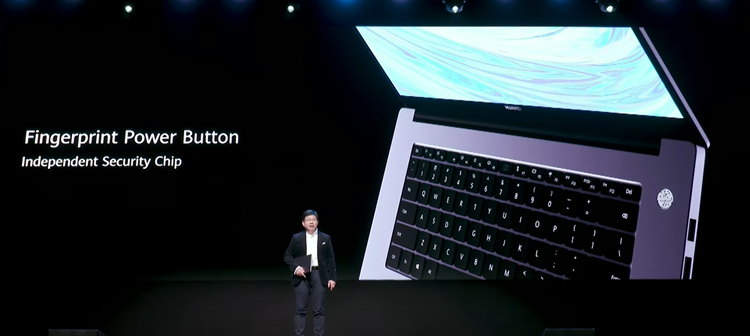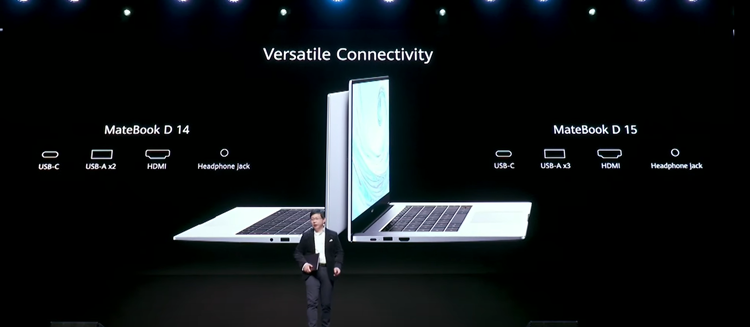 Last but not least, both of the series are compatible with Huawei Share, bringing you seamless working experience across all the Huawei devices. For the prices, the Huawei Matebook X Pro comes with three variants:
i5 + 16GB + 256GB: ~RM6794
i5 + 16GB + 512GB + MX250: ~RM7701
i7 + 16GB + 1TB + MX250: ~RM9061
While the Huawei Matebook D series comes with the price of:
Huawei Matebook D 14
R5 + 8GB + 512GB: ~RM3168
R7 + 8GB + 512GB: ~RM3621
i5 + 8GB + 512GB + MX250: ~RM4301
Huawei Matebook D 15
R5 + 8GB + 256GB: ~RM2941
R7 + 8GB + 512GB: ~RM3621
i5 + 8GB + 256GB + 1TB HDD + MX250: ~RM4301
Let us know what you think about the new Matebooks on our Facebook page! Stay tuned to TechNave.com for more Huawei updates.