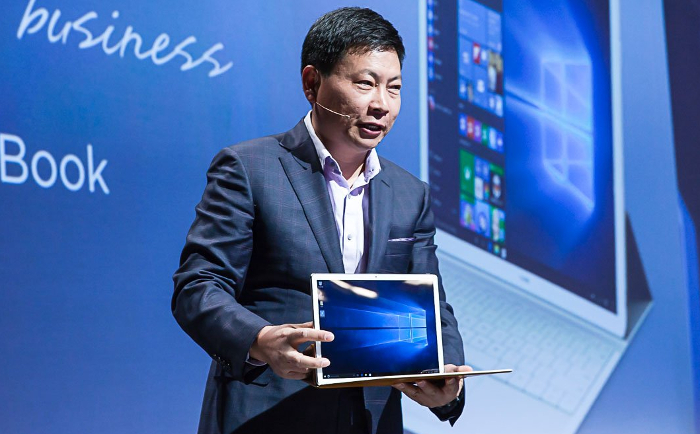 Richard Yu, CEO Huawei Consumer Business Group, announcing the Huawei MateBook
This MWC 2016, Huawei have announced their rumoured Huawei MateBook 2-in-1 tablet notebook. Powered by a 6th Gen Intel Core m processor and Windows 10, the aluminum unibody device is a thin 6.9mm with a compact 110g pocket charger. The 12-inch display tablet slots out of the super thin Surface like keyboard complete with touchpad (that is also spill proof and over-current protected) and folio case and is surprisingly lightweight at 610g.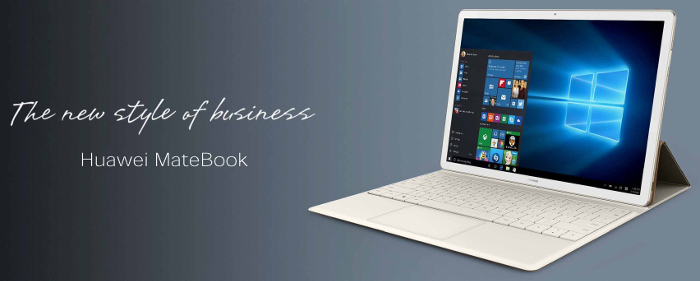 Aimed squarely at the business user it also has the world's first side single-touch fingerprint sensor and the MatePen stylus which also has a built-in laser pointer. No Malaysia release dates or pricing details yet but Huawei say that it will be coming worldwide soon. The MateBook with Intel Core M3 processor, 4GB RAM and 128GB storage will be priced from $699 (RM2941) while the keyboard case will go from $129 (RM542). The MatePen will be priced from $59 (RM247) but you can get it with a headset in a bundle called MateDock for $89 (RM373). In the meantime, you can check the full tech specs, images and video below:
3.1 Ghz dual-core 6th Gen Intel Core m (m3 / m5 / m7) processor
4GB / 8GB RAM
128GB / 256GB / 512GB storage
12-inch display (IPS LCD, 2160 x 1440 pixel resolution, 85% color Gamut, 400 nits brightness)
5MP camera, fixed focus
278.8 x 194.1 x 6.9mm | 640g
features USB Type-C port, Micro USB port, 8 layer heat conductive structure (no fans needed), stereo sound with Dolby noise reduction, MatePen stylus (built-in laser pointer), single-touch side fingerprint sensor, spill resistant and detacheable keyboard cover with over-current protection, dual mic
4430 mAh battery (high density lithium)
Microsoft Windows 10 Home / Pro
Available in black panel with gray body, white panel with golden body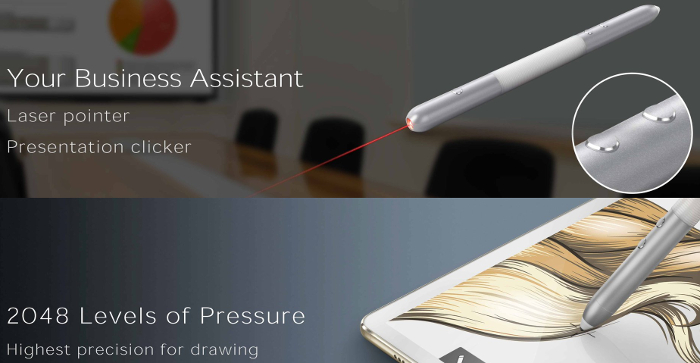 The Huawei Mate 8, Mate 7 and Mate S made an appearance, but there were no details yet about the Huawei P9 just yet.
[Source]