Huawei could unveil HarmonyOS and P50 series on the 24th and 27th of April respectively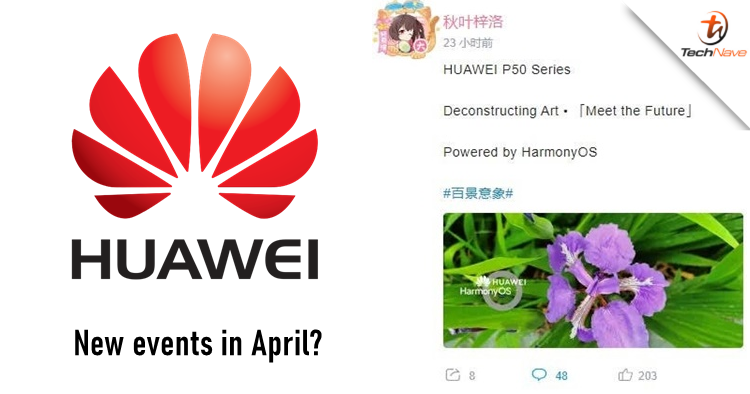 Generally, Huawei would usually showcase their latest P series smartphones in March during the Mobile World Congress show. But it seems that the company is delaying that until the end of April (at least according to a staff member) with two events - one on 22 April and the other on 27th.
From the Weibo forums, a user known as @FoxSister posted the two dates in Mandarin alongside two themes for each. The 22nd reads Wisdom Connecting Everything, Wisdom and Hundreds of People, whereas the other one reads "Art Deconstruction, Meet the Future". As for the second post below, there's also a picture taken by the Huawei P50 series with the same tagline as the second one, which "confirms" the event for the 27th.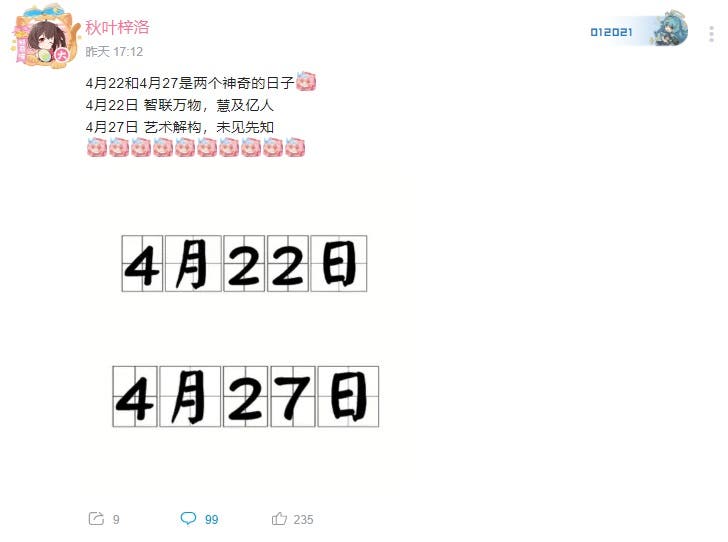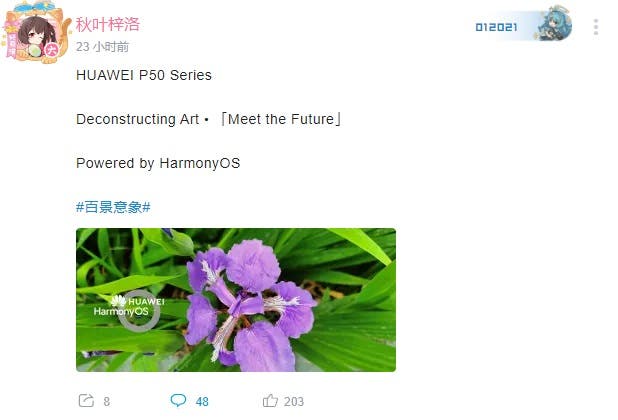 But what about the first event? Well, rumours have it that it might be showcasing the HarmonyOS 2.0 (again) and it should be the Huawei HDC Developer Conference starting from the 24th to 26th. Since the pandemic is still going on, the two events should be on livestream but there are also some rumours that a global livestream could happen in May. We shall see.
These two dates aren't official so do take it with a grain of salt. Until then, we will just wait for the official announcement by Huawei. Stay tuned for more trending tech news at TechNave.com.