If you have been following the tech news, you probably heard of Huawei changing the supposedly P11 to P20. Well, it has turned back to P11 again. At this point, we aren't really sure which one is legit but for now, I guess we will just stick with P11 since the company just made a trademark on P11. According to trademark image shown here, it was filed in the USA, Taiwan, Hong Kong, the UK, and other regions. Whereas the P20 trademark was only done in the USA only.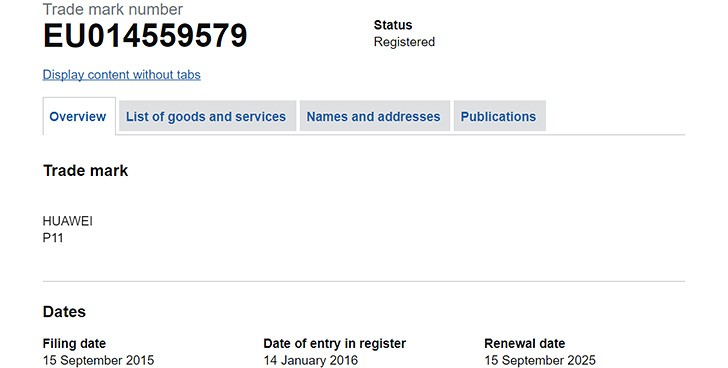 But here's a crazy thought, what if Huawei will release both P11 and P20 in the near future? God knows, maybe it will be shipped as a different name for different regions since it's a common practice for China and the rest of the world.
So what do you think? Personally, I think the P20 moniker sounds cooler than the P11 but oh well. Stay tuned for more Huawei news at TechNave.com.