Huawei launched the Harmon-Kardonn tuned MediaPad M6 from ~RM1205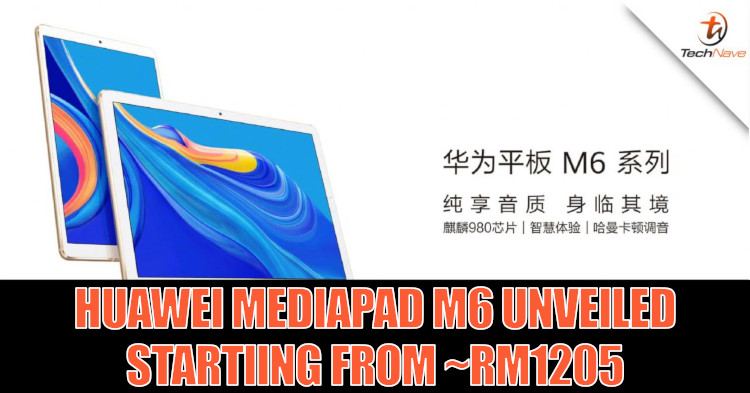 Alongside the launch of the Huawei Nova 5 series, Huawei has also unveiled the MediaPad M6 tablet starting from as low as 1999RMB(~RM1205) for the 8.4-inch variant. While the 10.8-inch variant, on the other hand, is priced from RM2299 onwards.
In terms of the tech specs, both of the variants mentioned will come equipped with the HiSilicon Kirin 980 chipset, maximum RAM capacity of 4GB as well as up to 128GB of internal storage. The 4G-capable variants of the MediaPad M6 will be priced more expensive as expected, adding up to an additional 800RMB(~RM482) to the final price.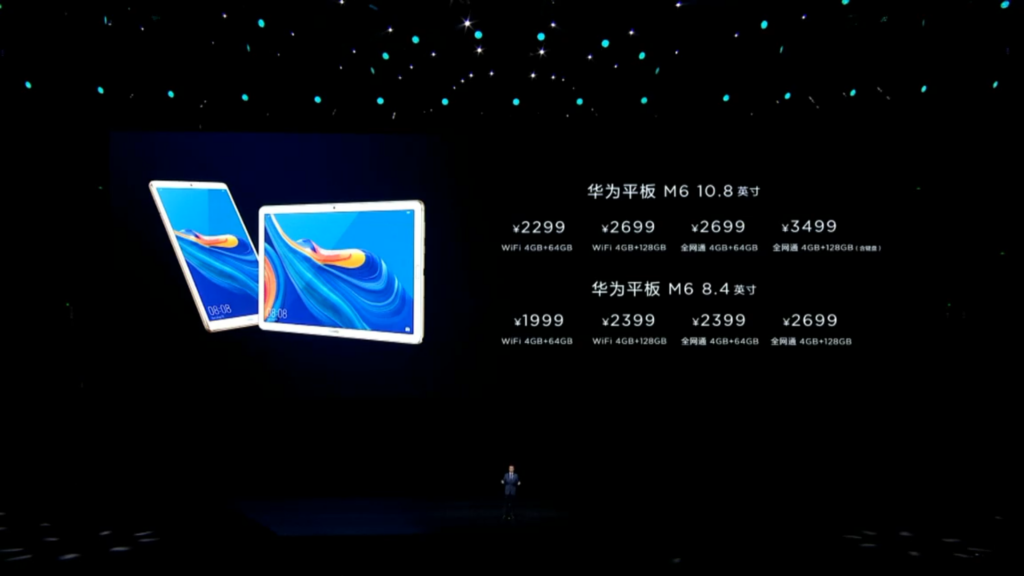 Other than the tech specs mentioned above, the MediaPad M6 also comes with a 13MP rear camera, 8MP front-facing selfie camera, and a 3.5mm headphone jack slot. The main highlight of the tablet would be the Harmon-Kardonn tuned speakers, providing superb sound fidelity and powerful bass.
As of now, there are no confirmed dates nor price of the Huawei MediaPad M6 when it reaches Malaysia. Will you be keen on getting the Harmon-Kardonn tuned Huawei MediaPad M6? Do let us know on our Facebook Page, and stay tuned to TechNave.com for more updates like this.
Huawei MediaPad M6 pricing
8.4-inch, Wifi Only, 4GB+64GB – 1999RMB(~RM1208)
8.4-inch, Wifi Only, 4GB+128GB – 2399RMB(~RRM1450)
8.4-inch, 4G, 4GB+64GB – 2399RMB(~RM1450)
8.4-inch, 4G, 4GB+128GB – 2699RMB(~RM1632)
10.8-inch, Wifi only, 4GB+64GB – 2299RMB(~RM1390)
10.8-inch, Wifi only, 4GB+128GB – 2699RMB(~RM1450)
10.8-inch, 4G, 4GB+64GB – 2699RMB(~RM1632)
10.8-inch, 4G, 4GB+128GB – 3499RMB(~RM2115)
Huawei MediaPad M6 8.4 Specs & Price >