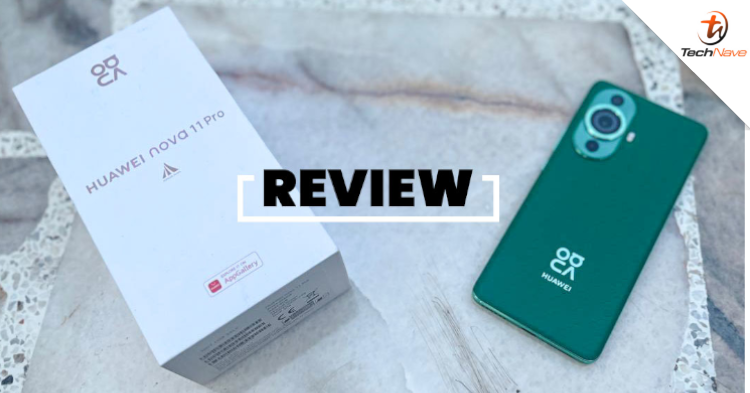 When Huawei released the Huawei 11 nova Pro, it promised a fashionable phone with solid selfie specs. It arrived as part of Huawei's nova series alongside the Mate and P series. For a phone that debuted last April, how does it fare these days?
Design - Making a fashion statement
The Huawei nova 11 Pro comes in 2 colours - Black and Green. For this review, we received the green variant. According to Huawei, this phone features the nova Monogram Vegan Leather Design. As you can see, it sports a leather case with the word "nova" ingrained all over it for a back panel.
On top of that, the phone features a Super Star Orbit Ring. This oval-shaped camera island houses three cameras altogether. That includes one primary camera and two smaller cameras. The phone is also great for one-handed users because the power and volume buttons are all located on the right side of the phone.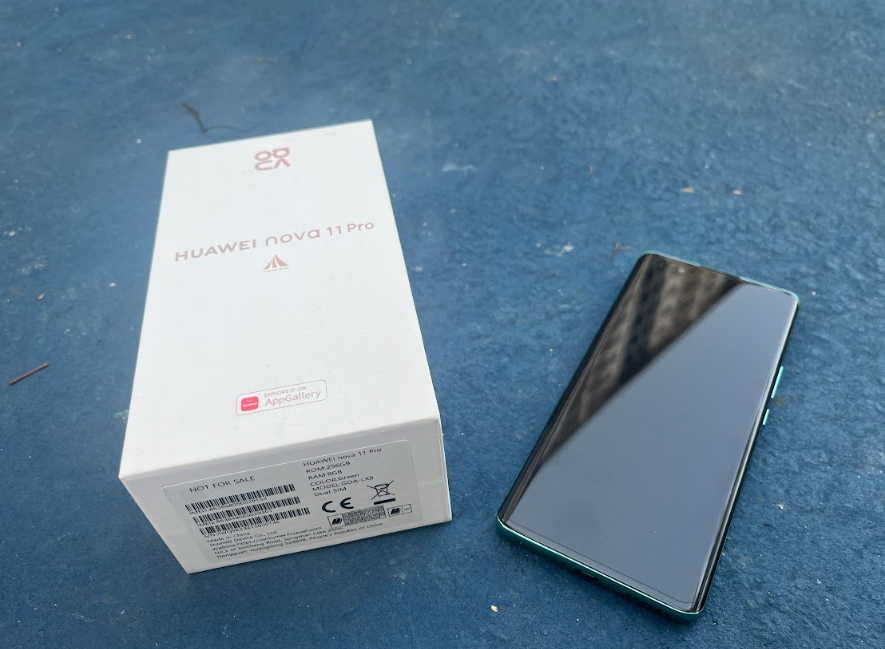 The curved screen is a neat touch for the phone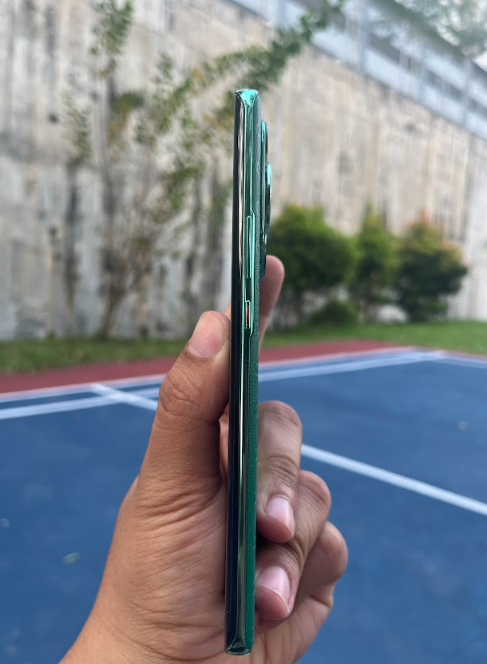 It's pretty thin, love the metallic frame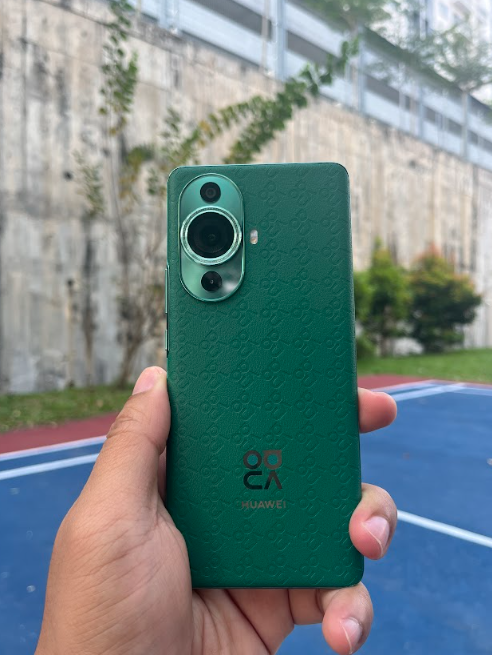 At first glance, the leathery back panel looks like a fancy wallet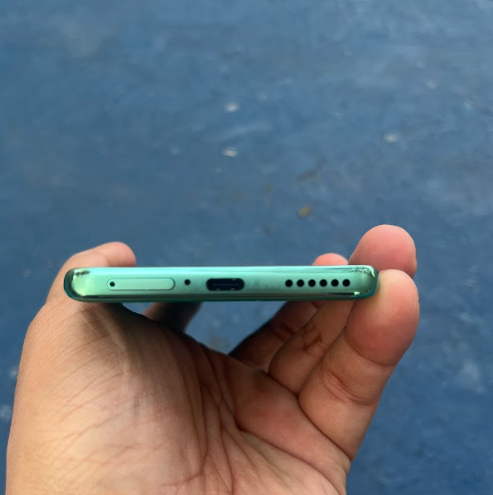 The USB-C port is placed right next to the speaker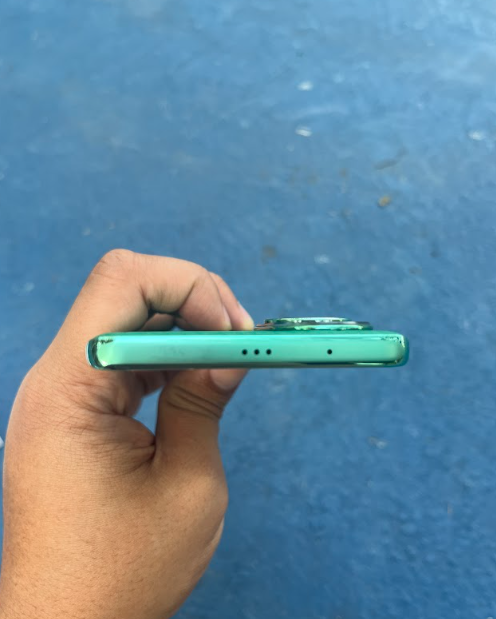 The upper side of the phone is quite minimalistic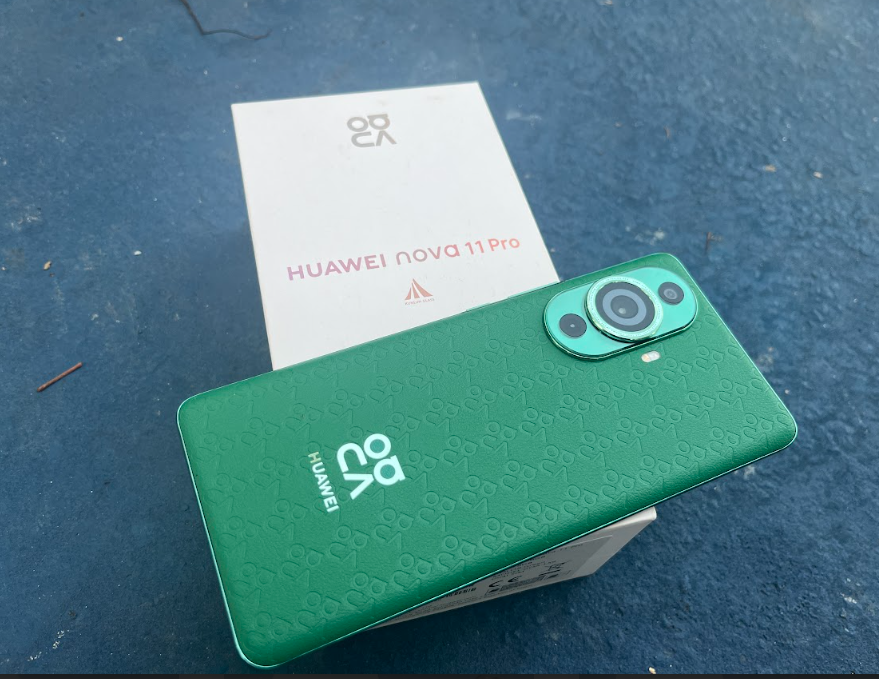 Jazzy
Moreover, it houses a USB-C port with speakers at the top and bottom of the phone. In case you are curious, the dedicated SIM card slot is placed beside the USB-C port at the bottom of the phone. Unlike the leathery back panel, the side panel sports a shiny metallic look. When it comes to the front panel, the curved screen makes the phone look more interactive and "fuller".
Based on our experience with the phone, the leathery back panel makes it easier to hold and grip the phone. However, the leather case is not water-resistant and is prone to environmental hazards. That includes scratches, paints, oily hands and so forth. Thankfully, a plastic case was also included inside the unit's box. So, feel free to put it on for extra protection.
Overall, it has a neat design for fashionistas. So, if you are looking for a bold-looking phone, you might want to consider it. Personally, we are not fans of curved-screen phones. But don't let our opinions deter you because, at the end of the day, it's a matter of preferences.
Tech Specs and Features - A decent all-rounder
Octa-core (4x2.4 GHz Kryo 670 & 4x1.8 GHz Kryo 670) processor
Qualcomm SM7325 Snapdragon 778G 4G (6 nm) SoC
Adreno 642L GPU
8GB RAM, 256GB ROM
No dedicated slot for external storage
HarmonyOS 3.0
4500 mAh, non-removable battery
Supports 100W fast charging (wired), 50% in 15 min (advertised)
6.78-inch OLED, 111.4 cm2 (~91.1% screen-to-body ratio), 1200 x 2652 pixels (~429 ppi density)
Features Fingerprint (under the display, optical), accelerometer, gyro, compass and colour spectrum
Primary camera - Dual: 50 MP, f/1.9, (wide), PDAF, Laser AF +8 MP, f/2.2, 112˚ (ultrawide), AF
Front camera - Dual: 8 MP, f/2.2, 52mm (portrait), AF +60 MP, f/2.4, 17mm, 100˚ (ultrawide), AF
The Huawei nova 11 Pro runs the latest HarmonyOS 3.0 (EMUI 13). It also features the 6.78-inch OLED, 1200 x 2652 resolution with 120Hz refresh rate. Plus, the nova 11 Pro variant supports 1440 Hz High-Frequency PWM dimming for your eye's comfort. It is also great for low-light scenarios.
In addition, the phone sports durable Kunlun glass for extra protection against scratches. It also runs 8GB RAM and 256GB of internal storage. That should suffice your multitasking needs and last you for a while. Moreover, the phone features the Qualcomm SM7325 Snapdragon 778G 4G (6 nm) SoC with Adreno 642L GPU.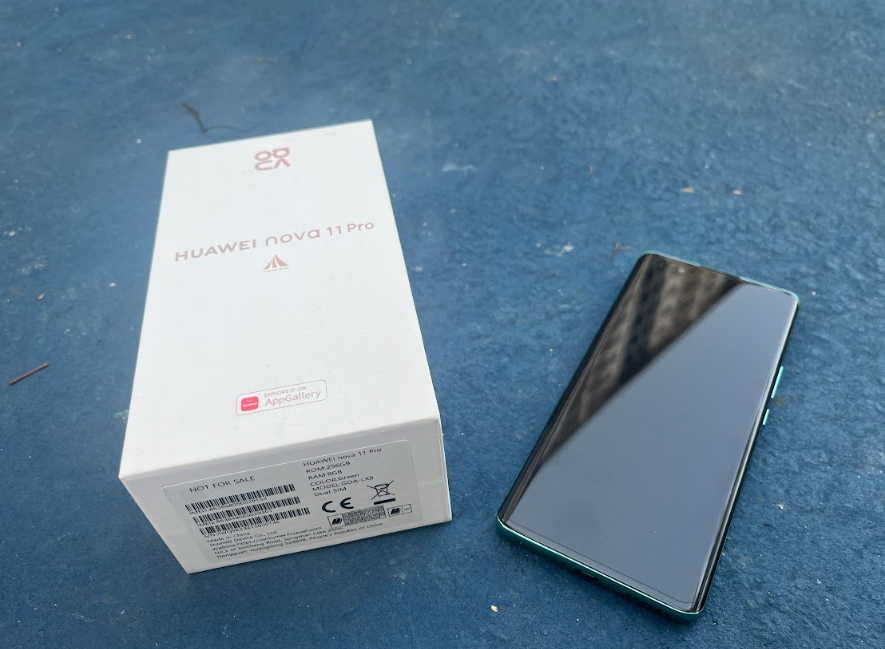 Fragile? Not at all, the screen is tougher than it looks
When it comes to battery, this phone houses a 4500mAh battery capacity and supports 100W wired charging. According to Huawei, this phone can reach 50% battery in 15 minutes and supports reverse-wired charging. Based on our experience with the phone, a single charge could last us over a day with casual use and gaming. Interestingly, we once left the phone idle and it still had around 20% of its battery 5 days later.
Based on our experience, the display and interface feel relatively smooth. We found the brightness and colour output decent for video streaming. The PWM is a neat addition as it helps us focus on the content better. Overall, we were satisfied with the quality of the display for this phone.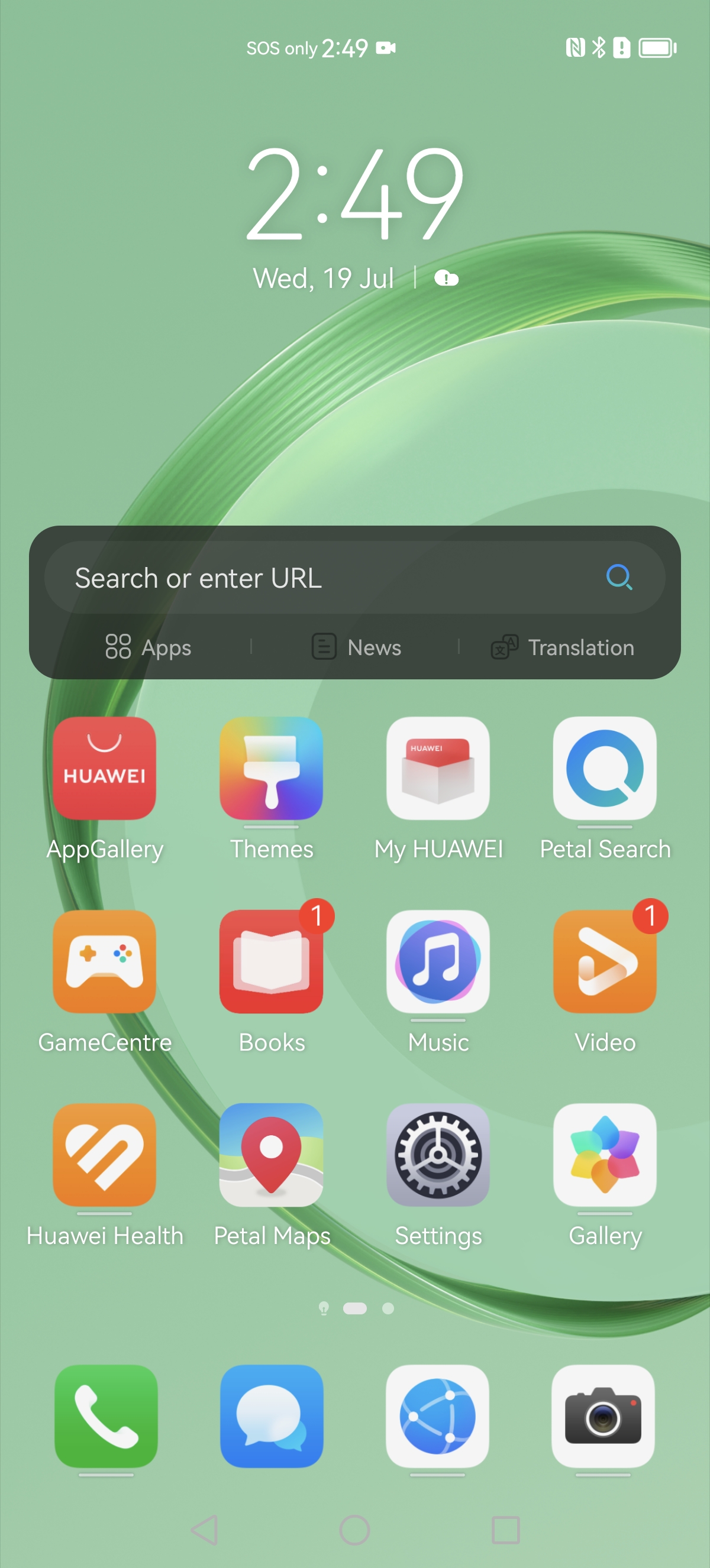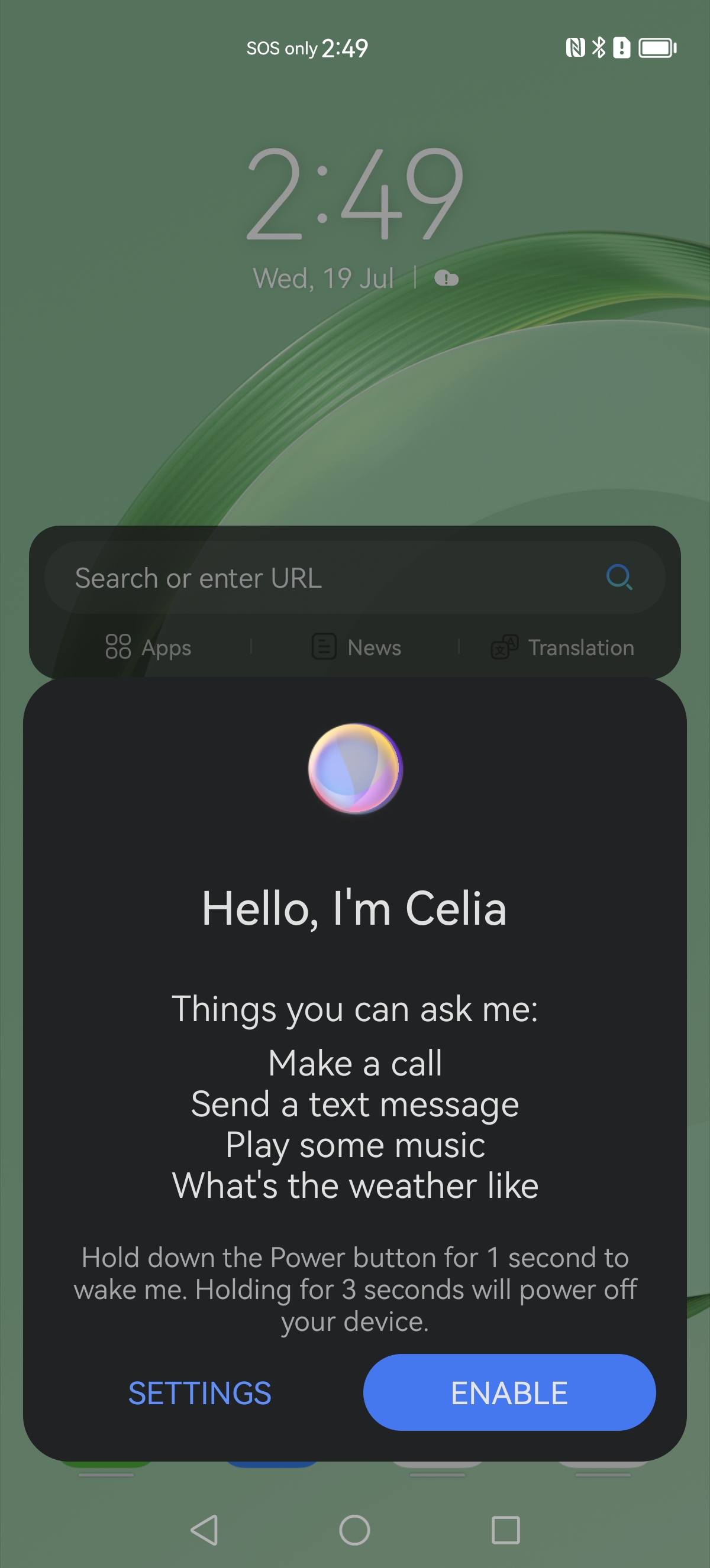 Simplicity at its best
Audio-wise, the quality is quite clear and loud. The stereo speakers give the phone a more balanced audio distribution. UI-wise, the background features a primarily green background with a neat arrangement for widgets and apps. Overall, it does not look too cluttered. You can also group the apps into their respective folders or groups to free up more space.
Notably, the Huawei Gallery App (the Google Play Store and Apple App Store equivalent) is a gateway for everything health, sports, games, and so forth. You can also pair this app with the Huawei Smart Watch or other compatible devices. For instance, we synched the Huawei Watch 4 Pro with the Huawei Gallery App to track our health and sports progress.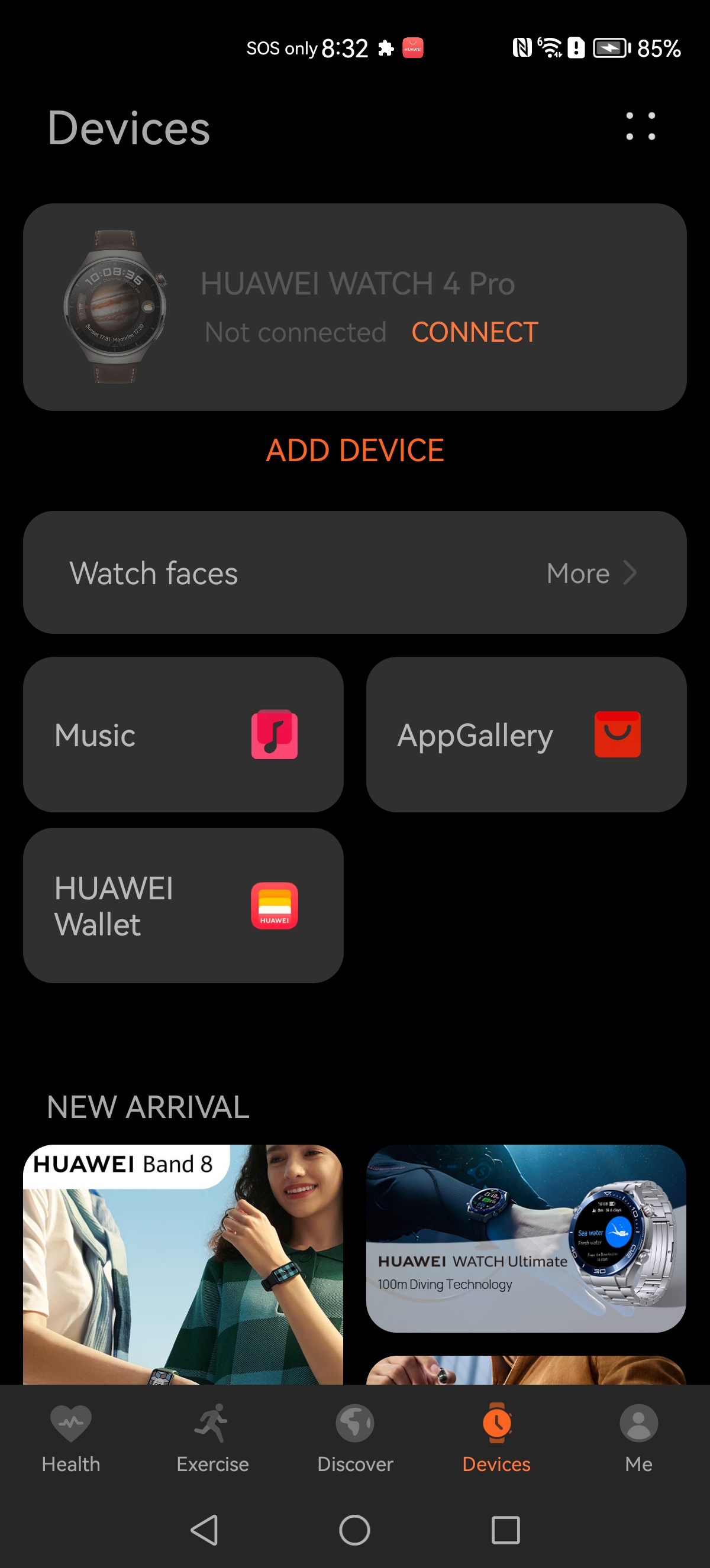 The Huawei Health App is super neat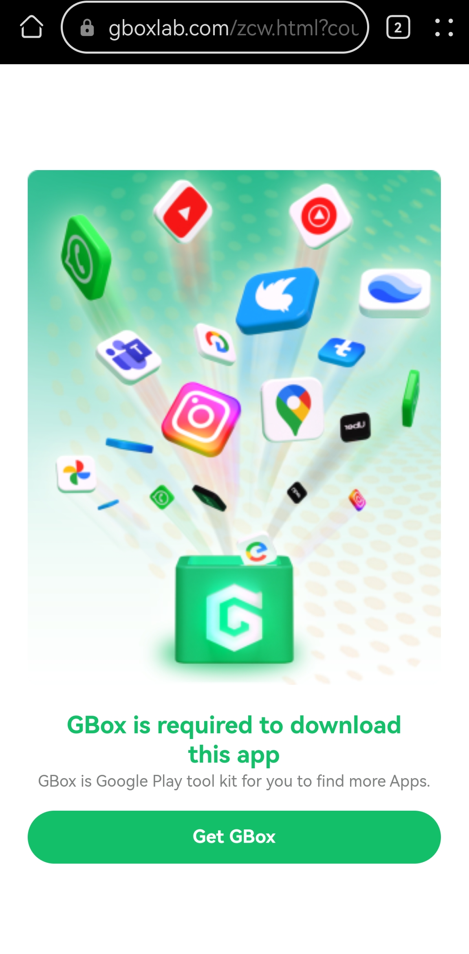 The lack of Google support can be an issue at times
Just like the Play Store, you can download games from the platform. However, some apps are unavailable on the Huawei Gallery App, so you will have to download them from a 3rd-party app platform instead. That's a bit risky and might compromise your phone's security. On top of that, you might want to watch out for the app bloat. If not handled properly, it could slow down your phone.
Performance - Pleasing to the eye and persistent
Performance-wise, this device scored 1027 on GeekBench for the single-core test and 2944 for the multi-core test. It also scored 572196 on Antutu 10 and 2494 on 3DMark for the Wild Life test. That should give you an idea of what this device is capable of.
When it comes to multitasking, the phone's 8GB RAM gets the job done. At one point, we left Asphalt 9, Mobile Legend, and even GeekBench 5 running in the background, and the phone still performed well. However, we advise closing unused apps to maximise your user experience.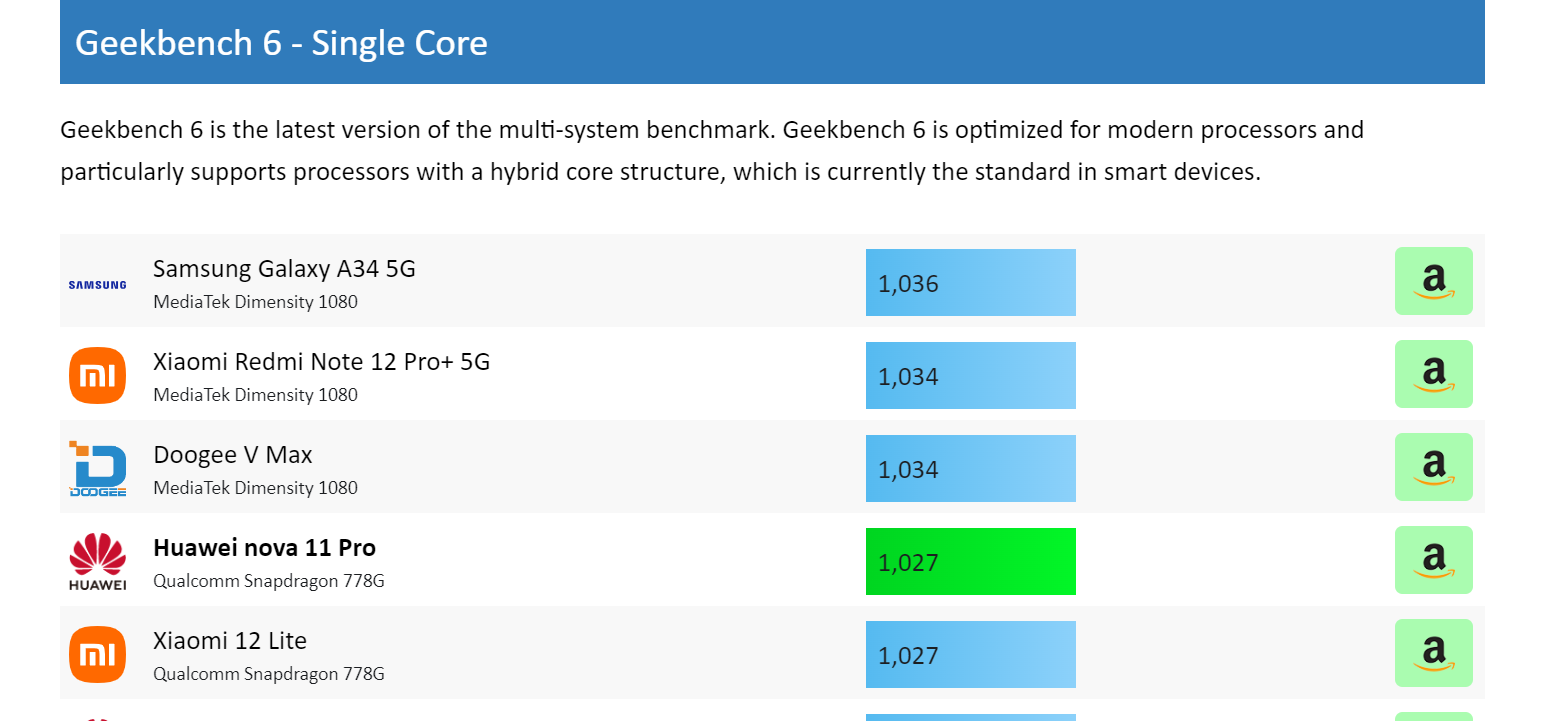 It has a decent score for the Single-core GeekBench 6 test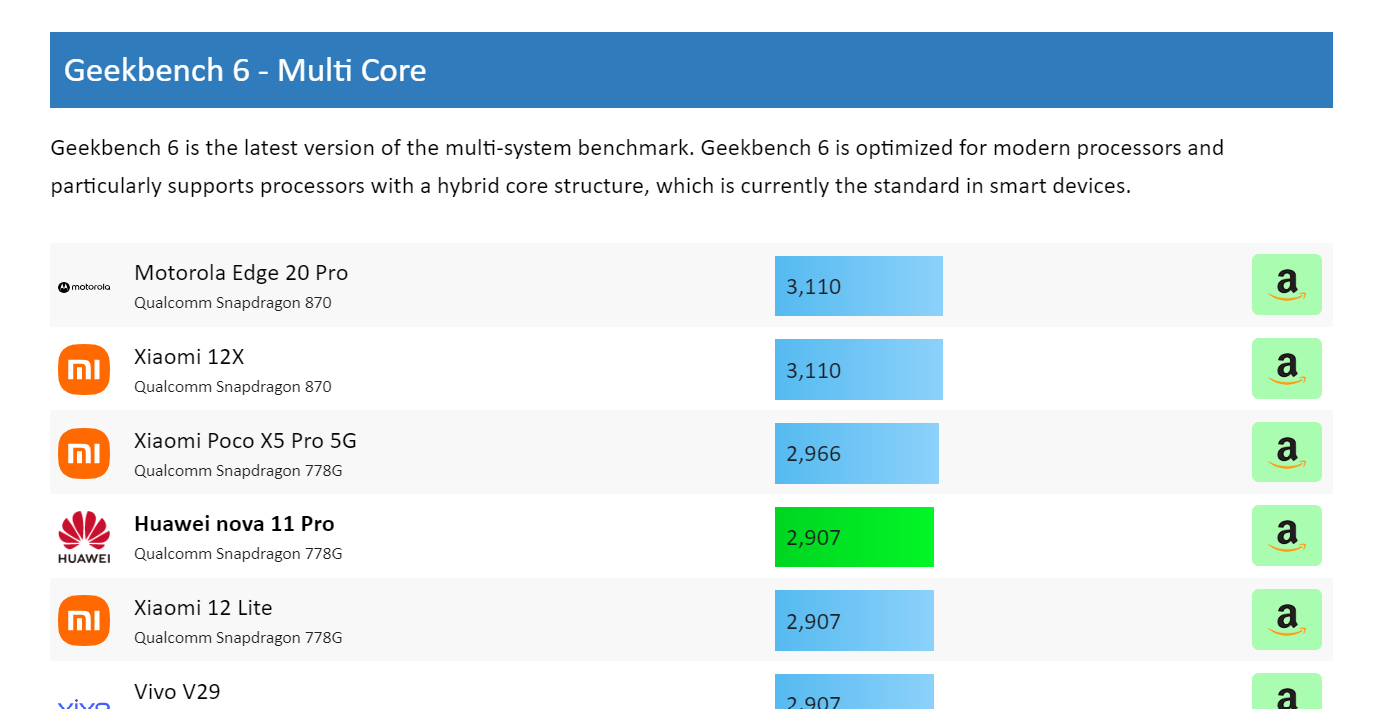 The phone's score for the Multi-Core Test on GeekBench 6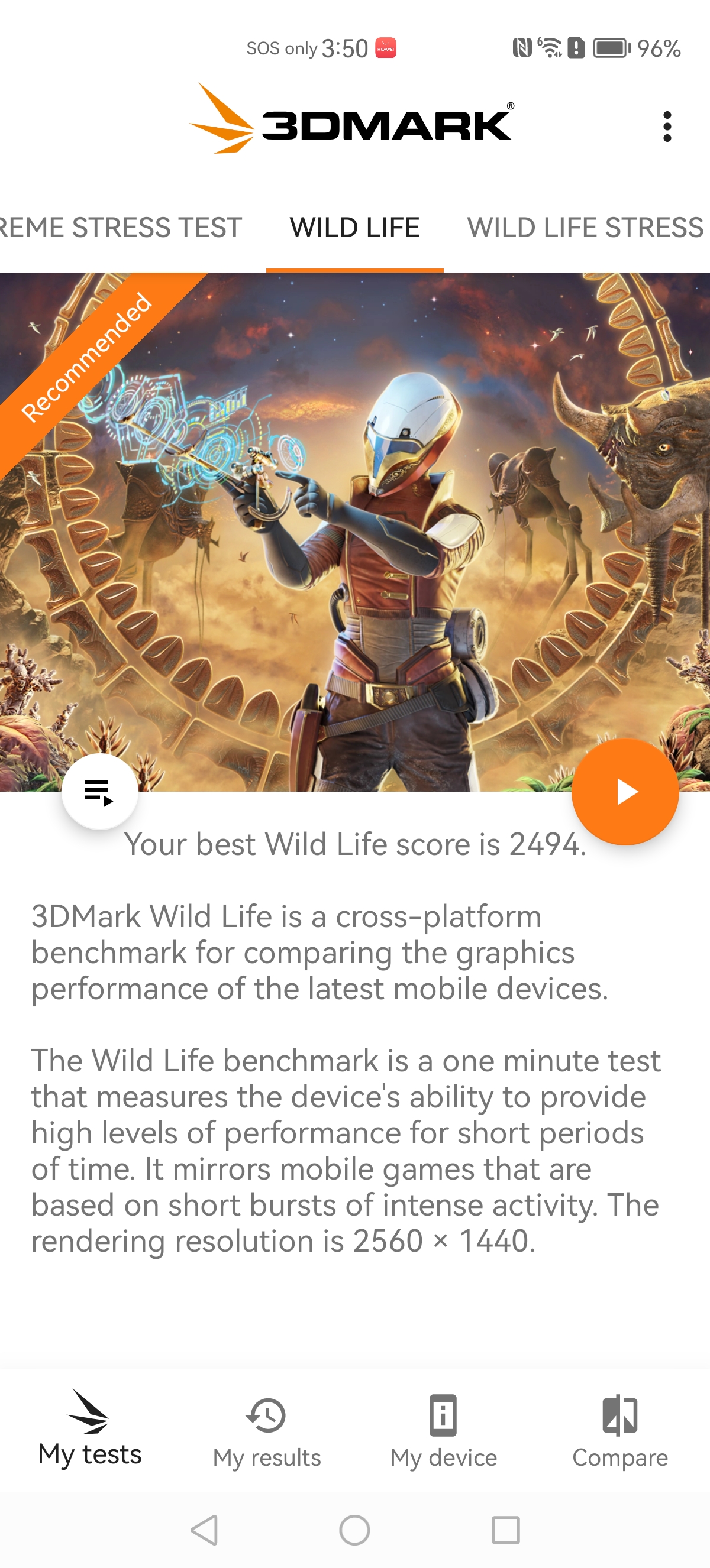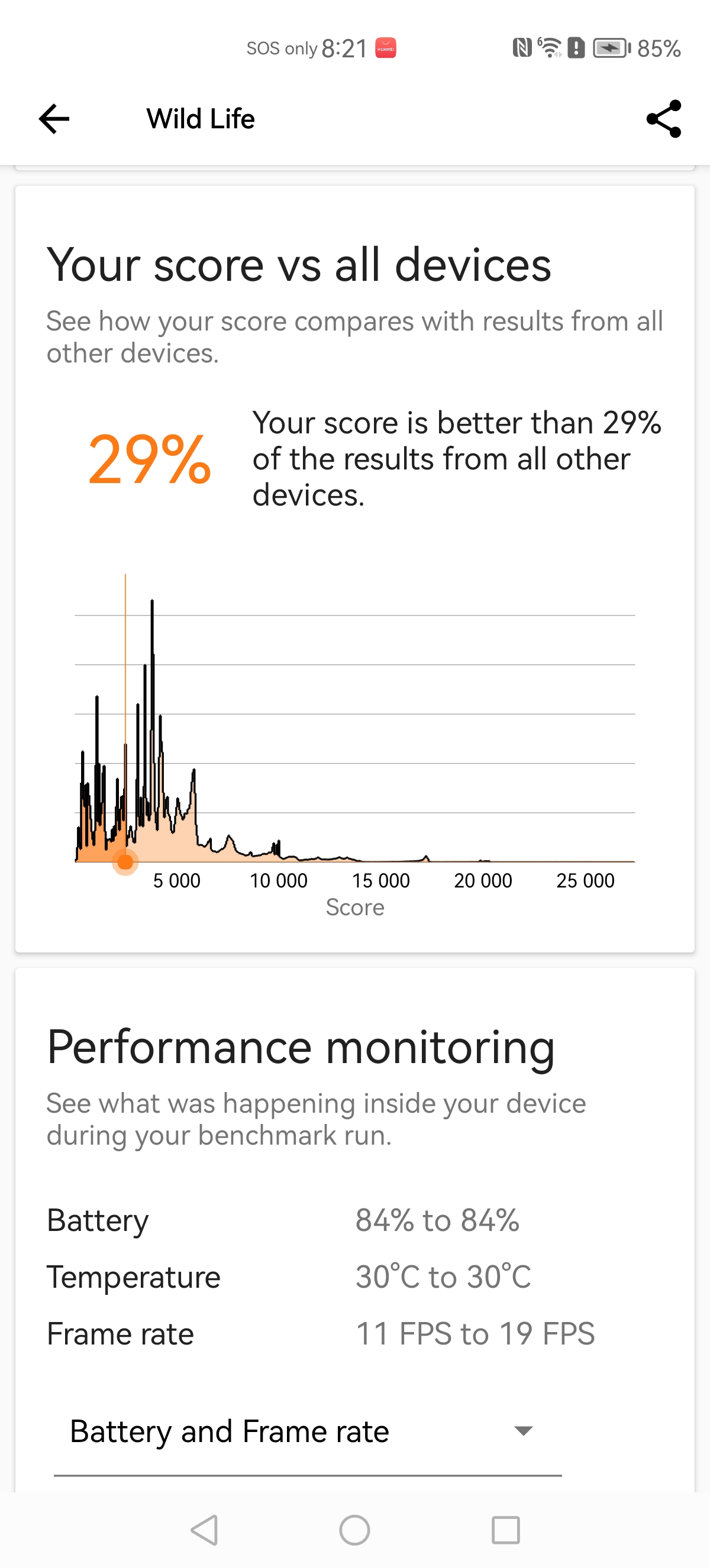 Graphic-wise, this phone is no slouch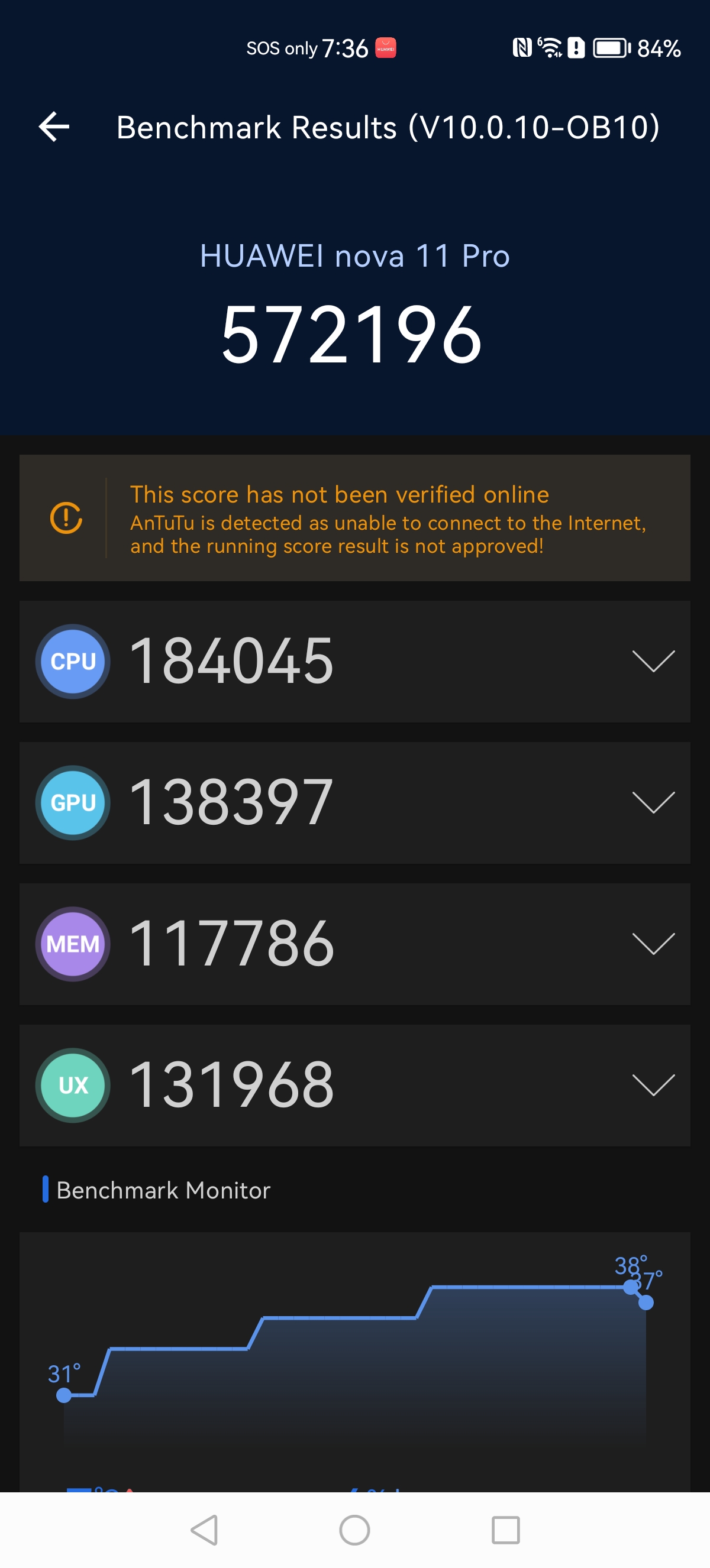 That's pretty good
In addition, the gaming part of this phone is decent. When we were playing Asphalt 9, the gameplay felt smooth and nice. However, what caught our attention the most was the graphics. We love how the phone is capable of bringing flashy colours and realistic graphics to life.
For Mobile Legends, it's solid gameplay-wise. But it's not as great as a gaming phone, which is expected. We noticed the phone could maintain its graphic quality even on a high ping. For instance, the graphics on this game does not look box-ish when it's lagging.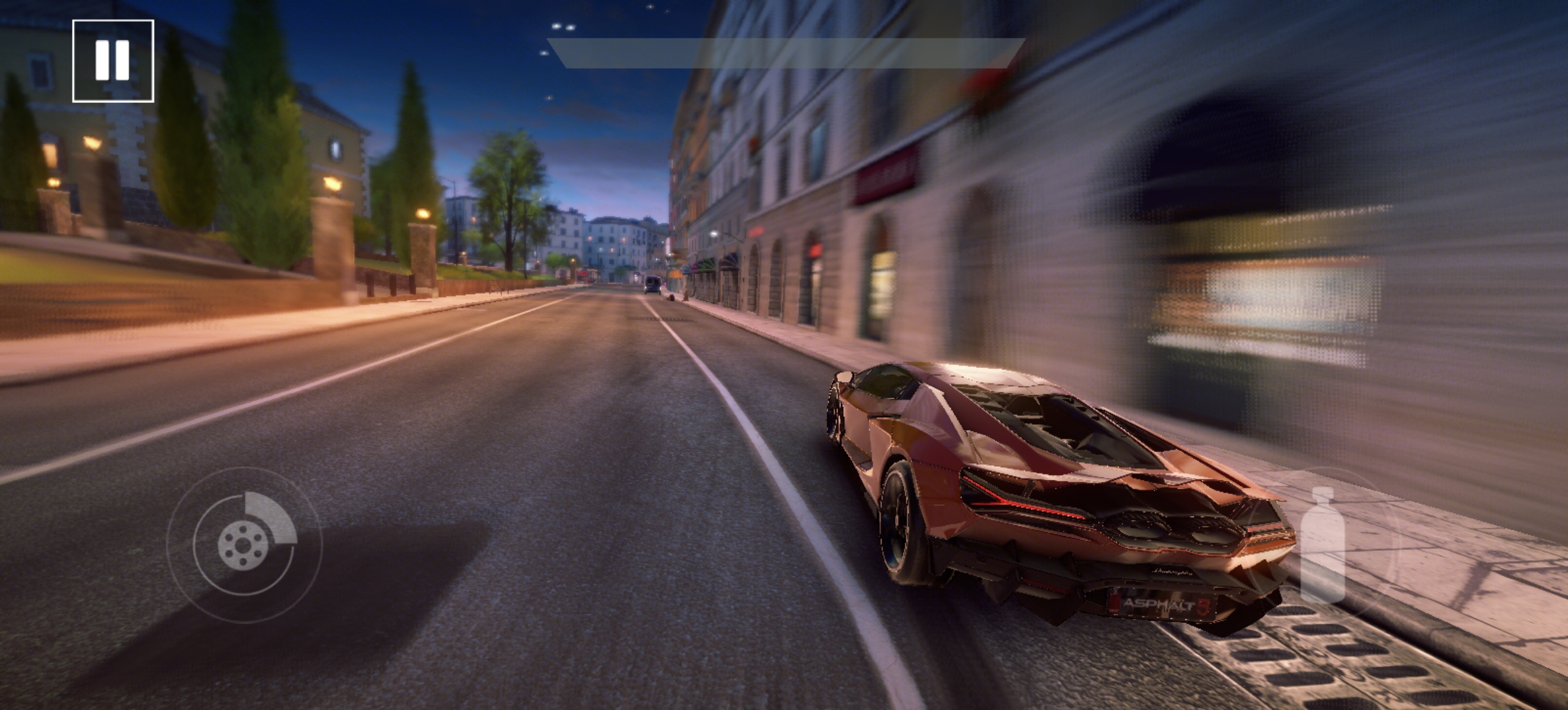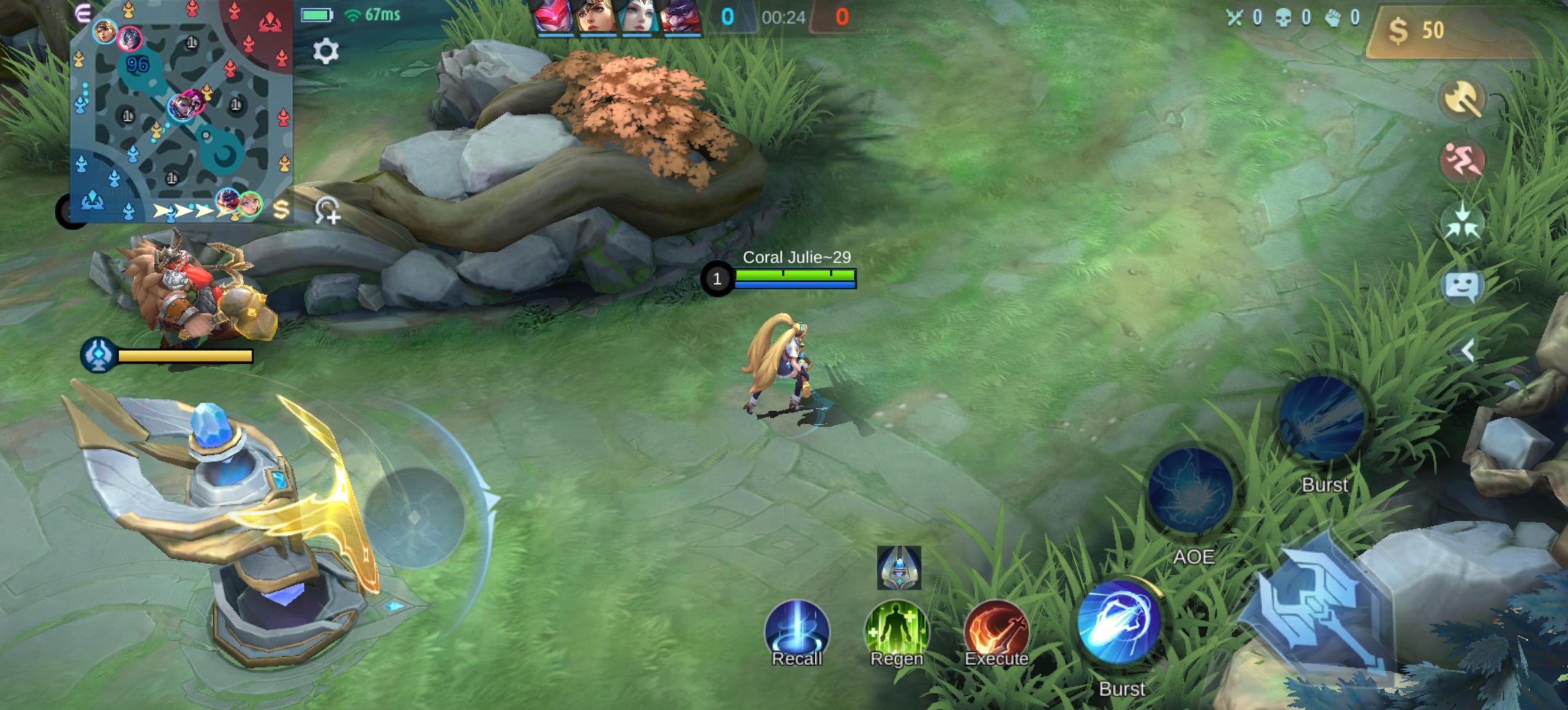 Sure, it's not as good as the modern PS4 or new-gen console games. But if we can rank it, the graphics quality is quite close to a PS3 console. That is still pretty good.
Daily, we are satisfied with the phone's capabilities and specs. From our experience, this device is great for both casuals and professionals. So, if you are looking for a new daily driver, this device could be on your list.
One of the best things about the phone is its battery life. At 4500mAh, the beefy battery life allows us to go about our routines without worry. At best, the phone could last you over one day with heavy usage. The 100W wired charging also helps. From experience, it takes around 40-50 minutes to charge the battery to 100%.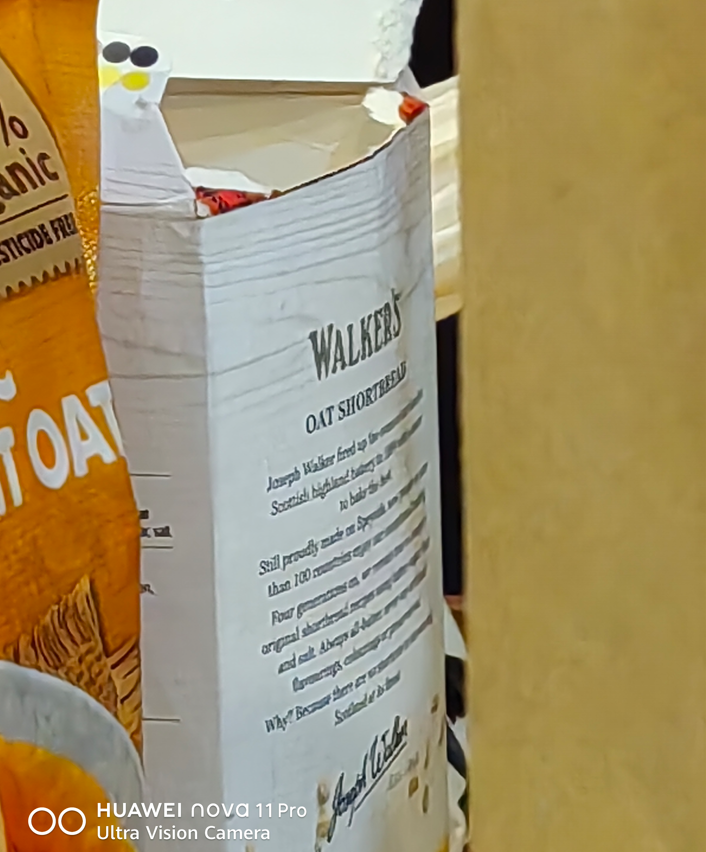 Colour looks a bit dull under artificial light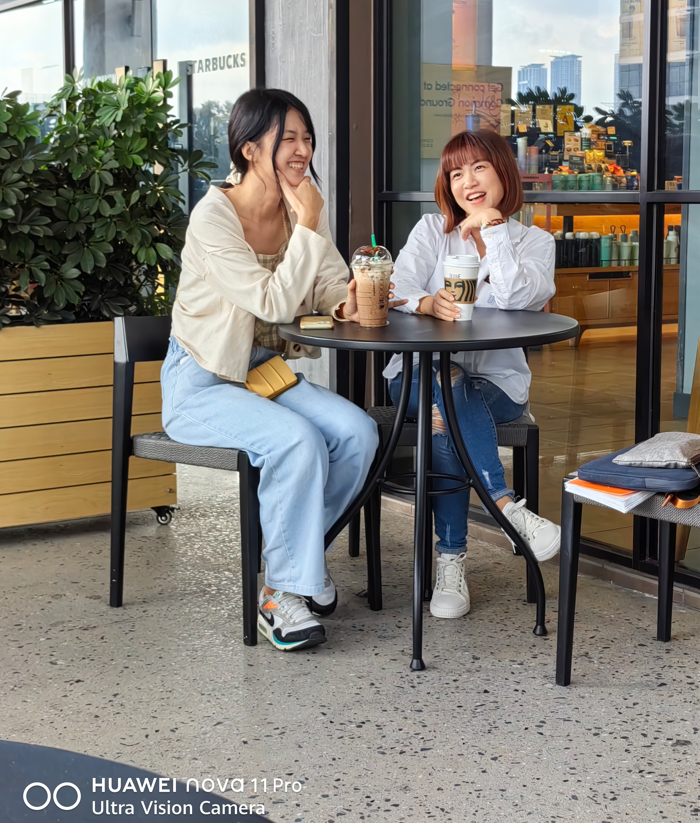 Love how the colour looks to be honest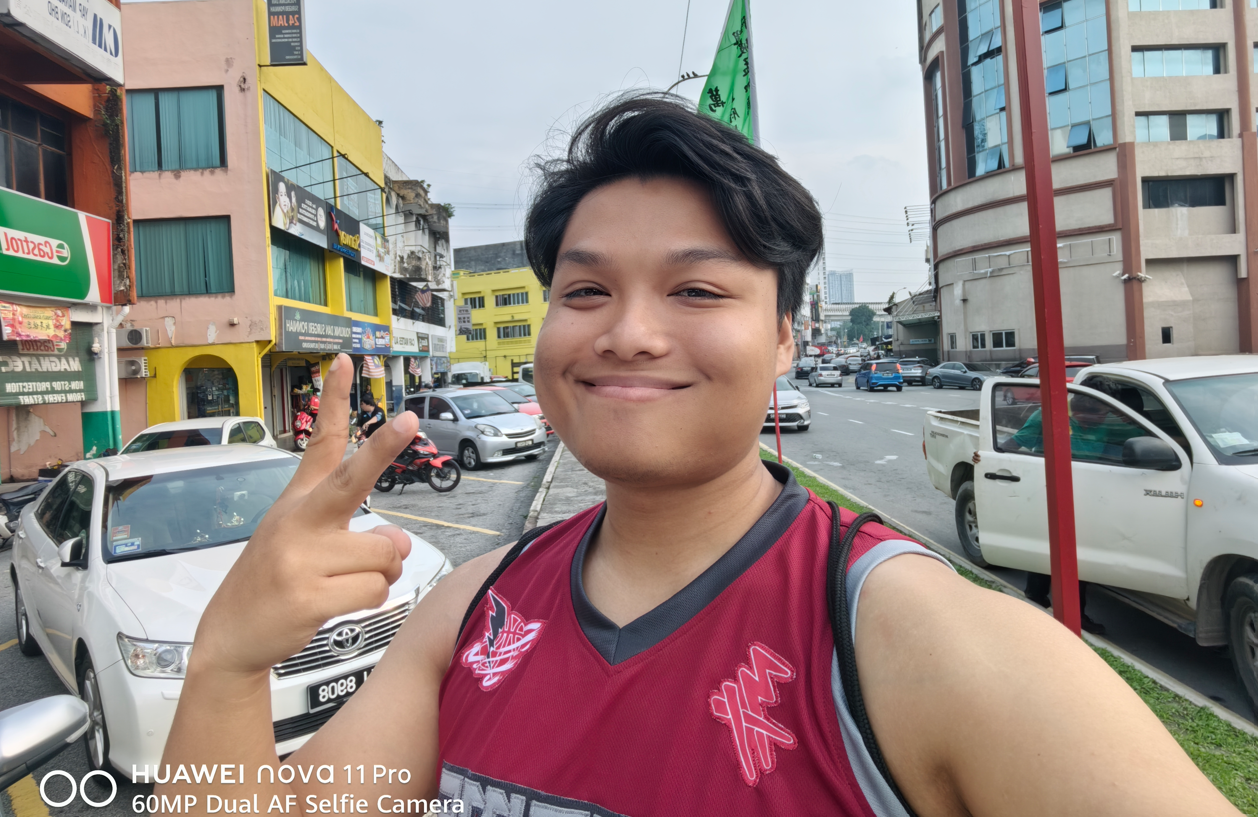 It's a decent front-camera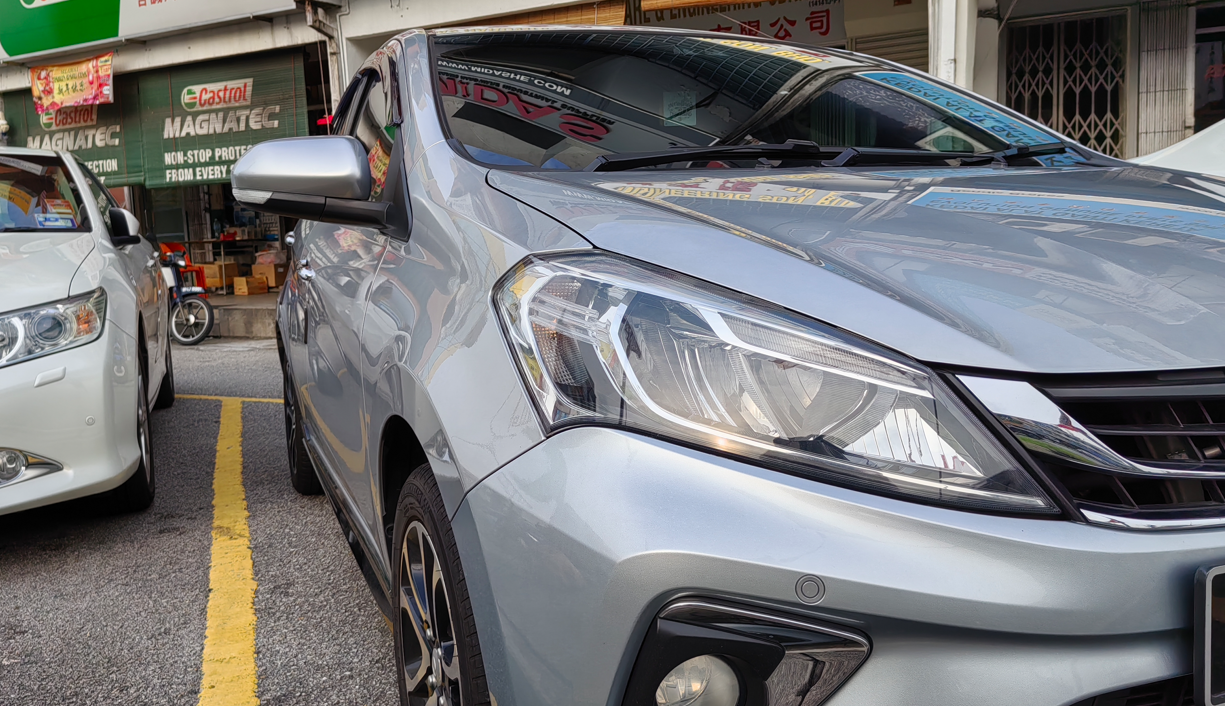 Shot with the Aperture mode

Images of moving objects are pretty stable on this camera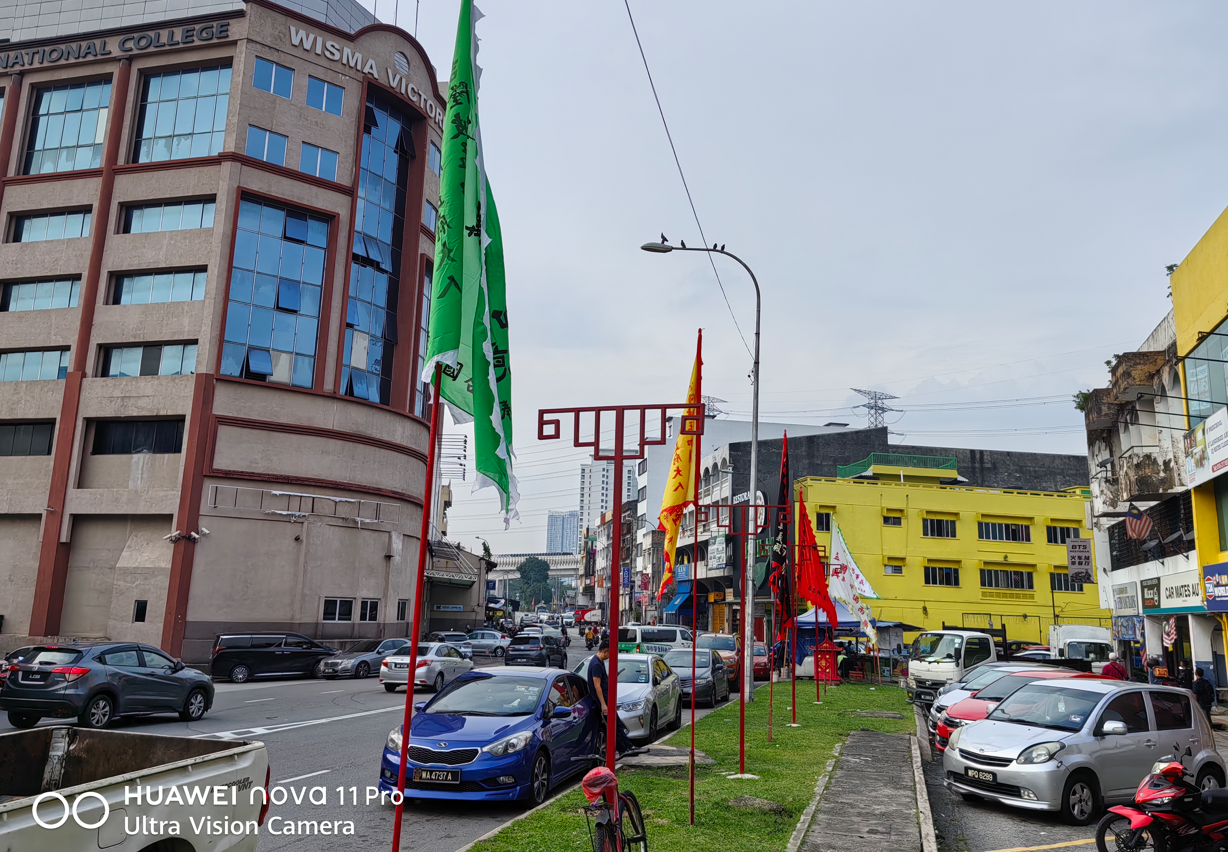 The camera did a good job with bringing colours into this picture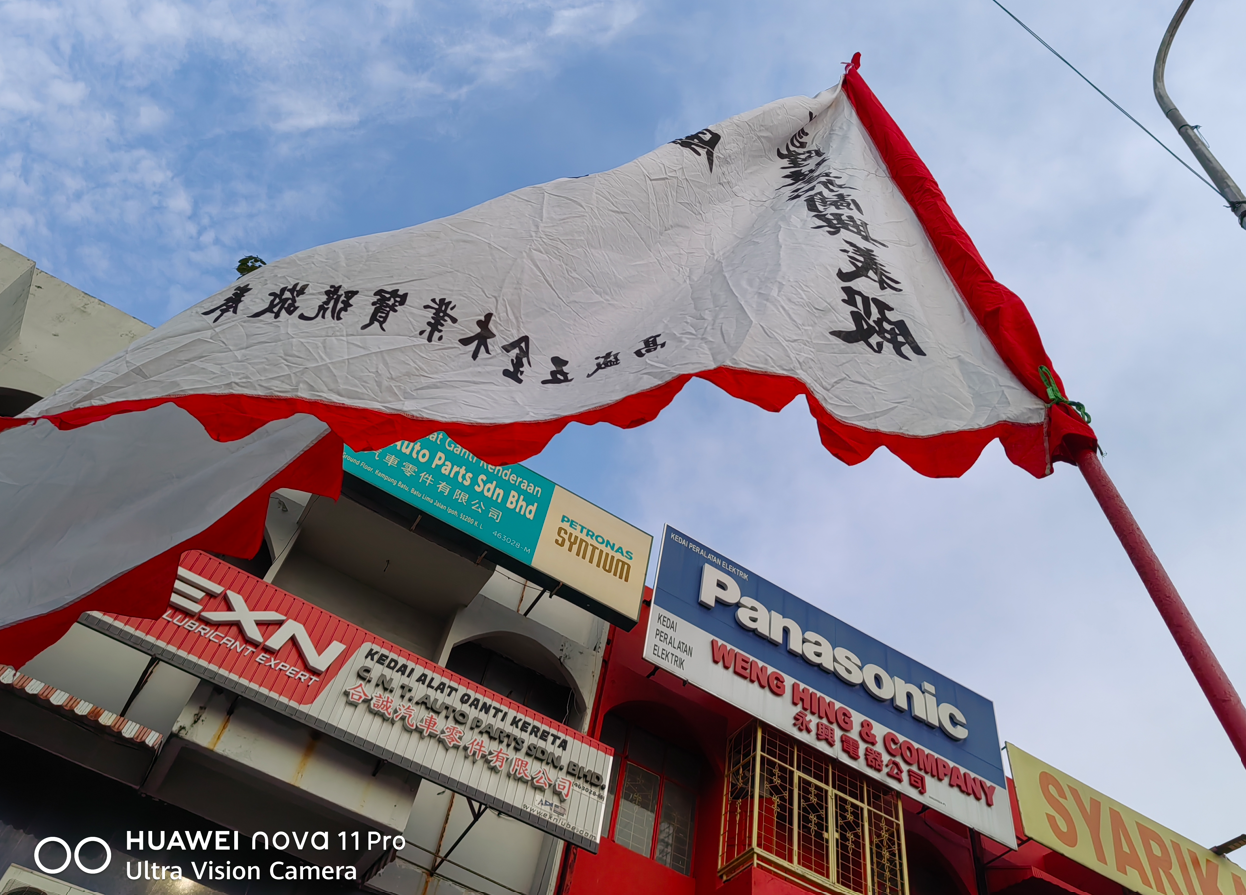 You can even see the details on the flag via the Aperture mode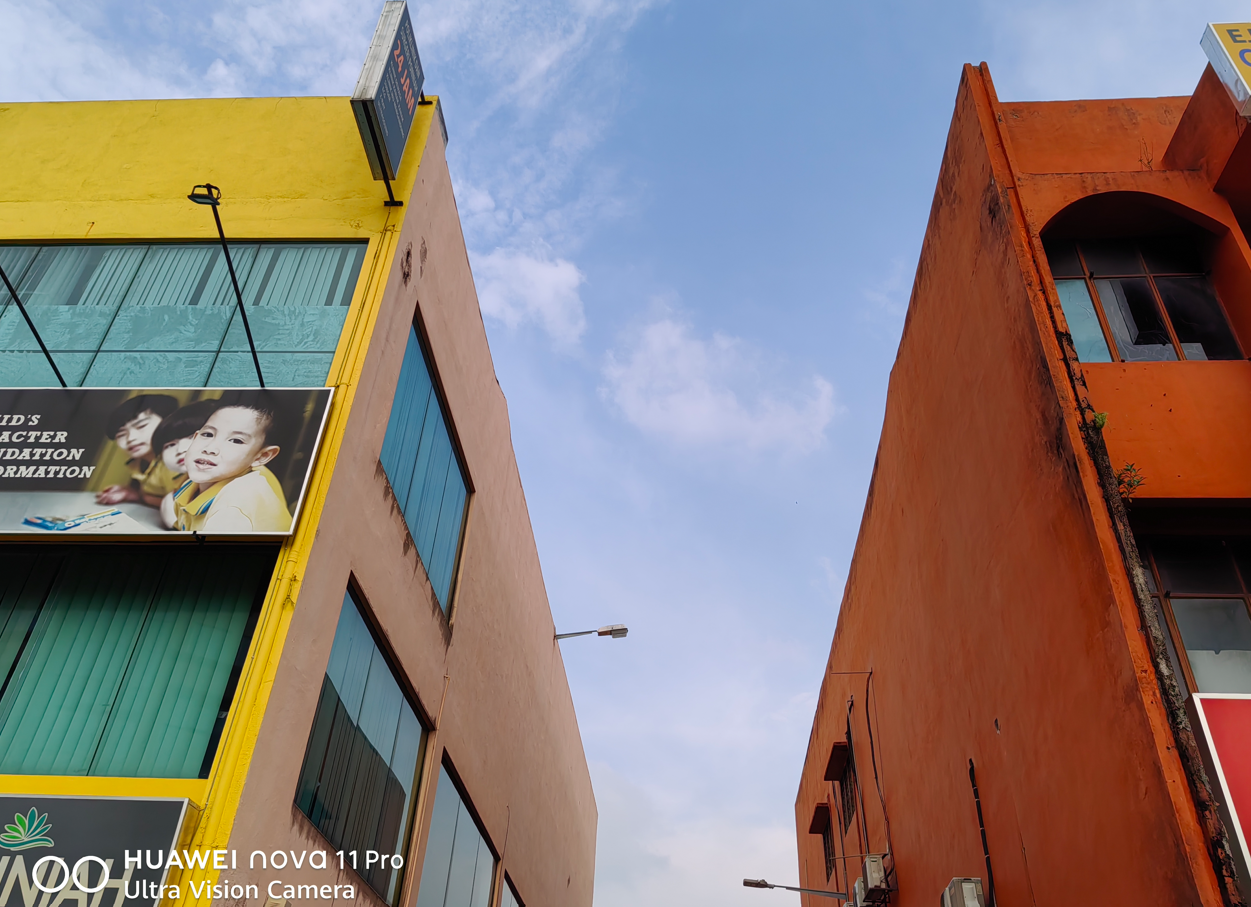 Solid contrasts between 3 colours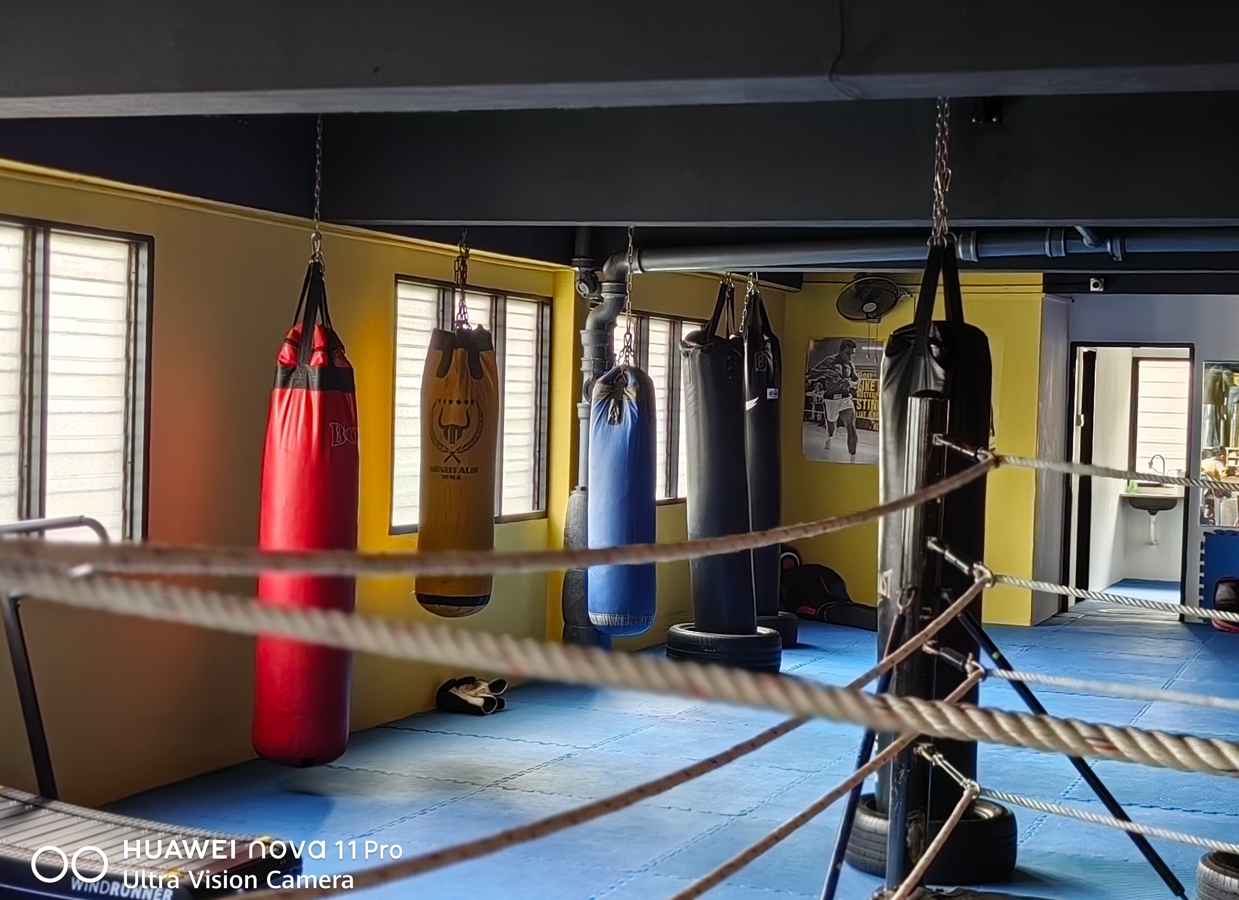 Even under low light environment, the camera is no slouch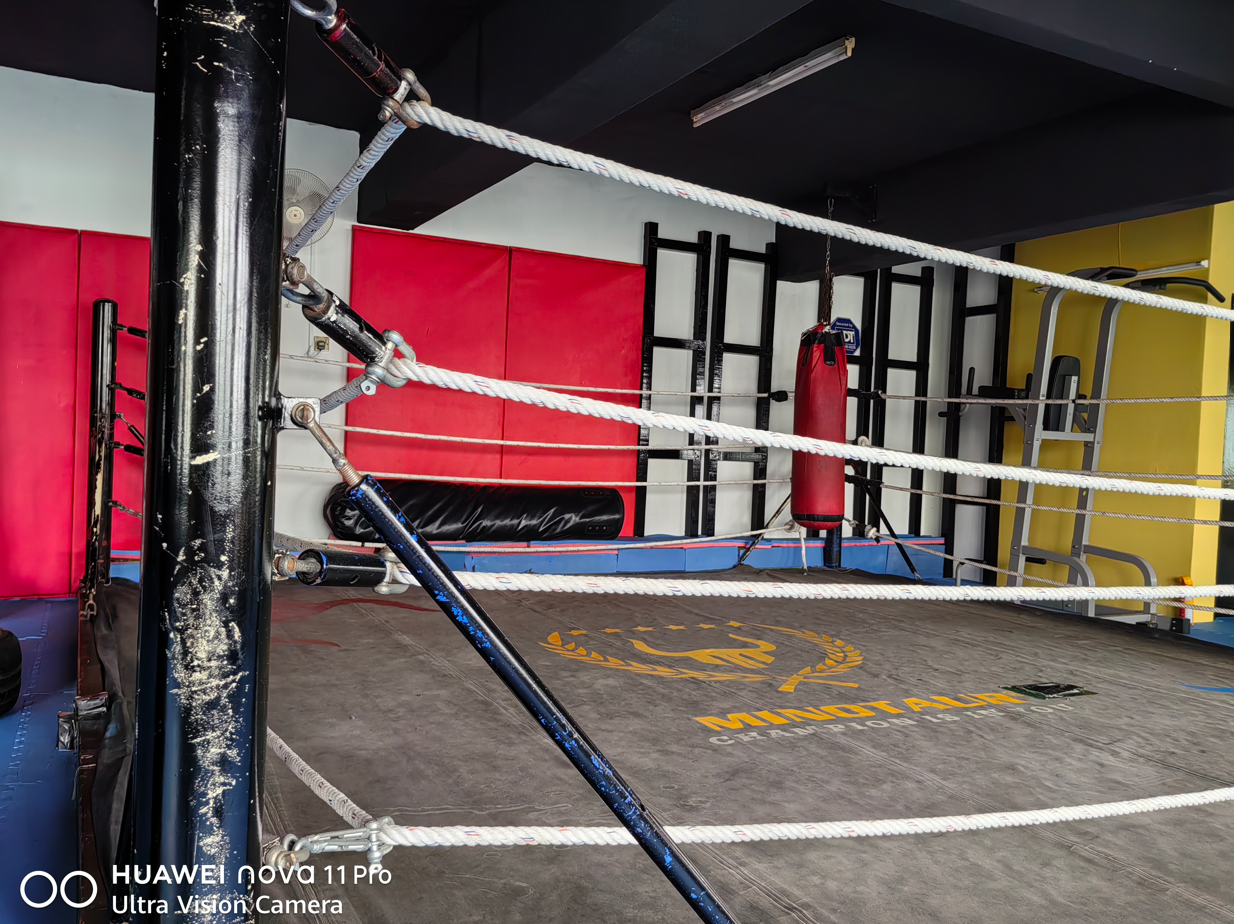 We love how the camera catches a lot of small details in the ring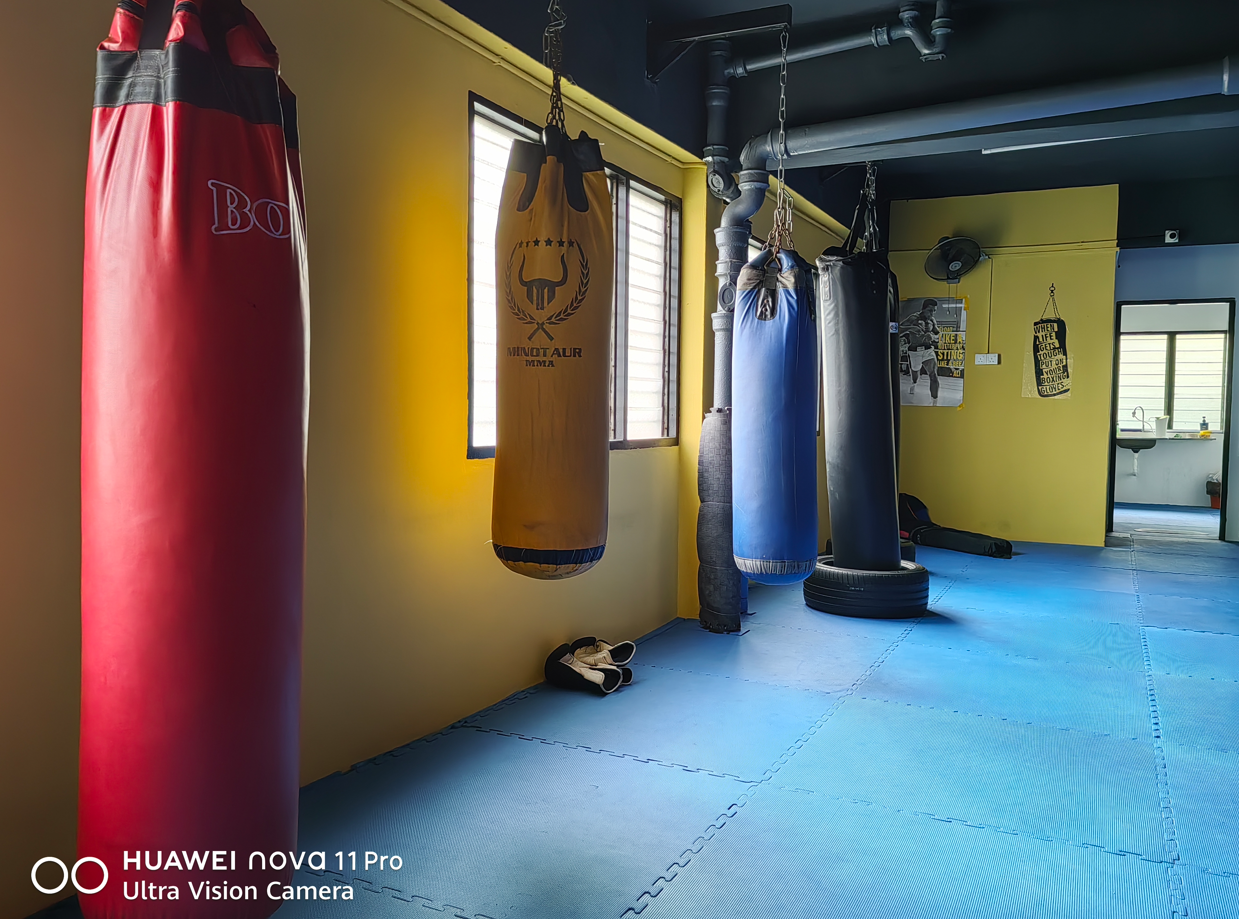 Very good colours and shadow distinction
Camera-wise, it works well in broad daylight. We were quite satisfied with the quality of the portrait and standard photography modes. The front camera is decent, but the image quality could look a bit artificial at times.
That said, it's not bad by any means. After all, this flaw is only visible if you look for it. On the other hand, night-mode photography leaves some room for desire. The camera struggles with capturing motion at night, resulting in the images being very noisy and distorted.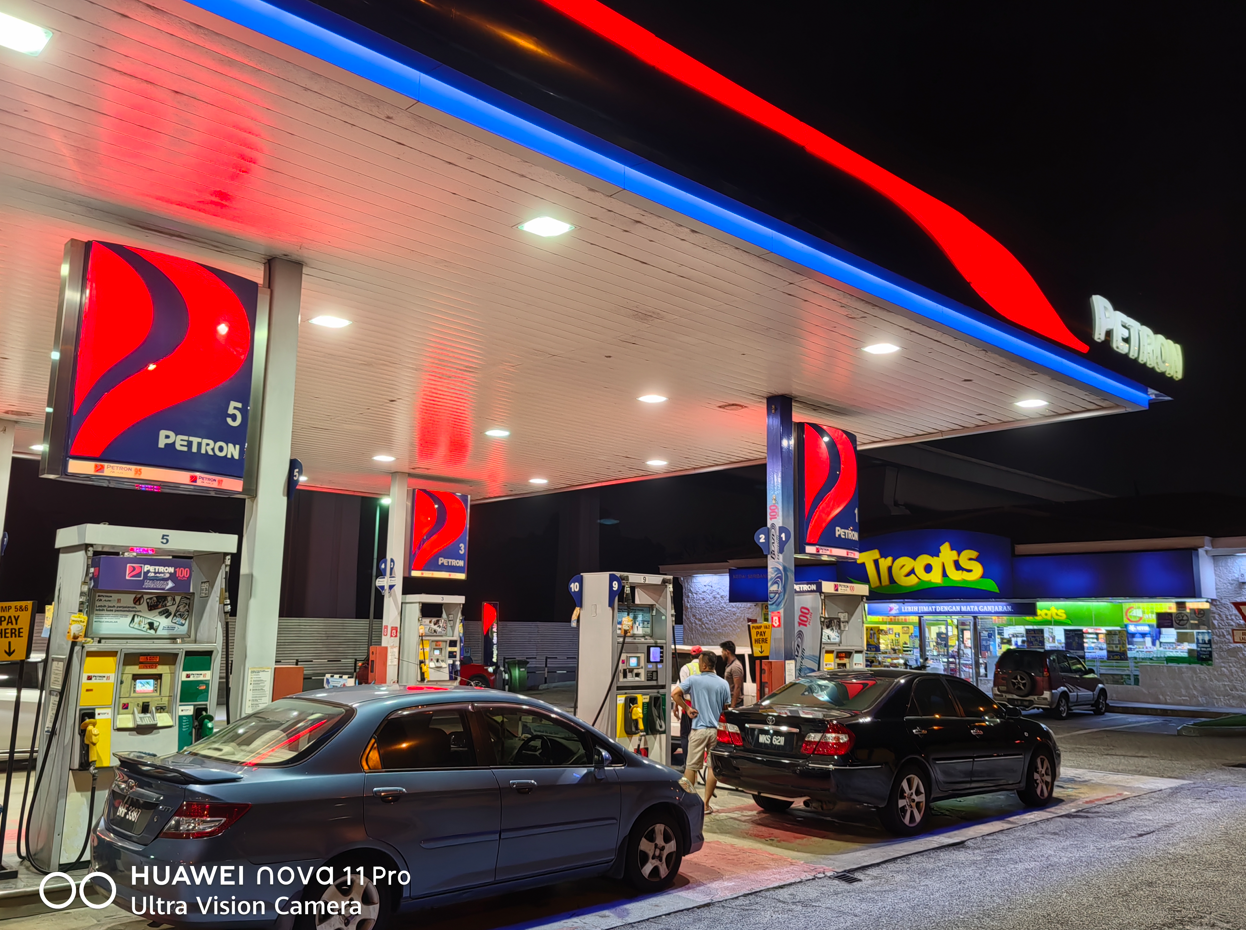 As shot on Night mode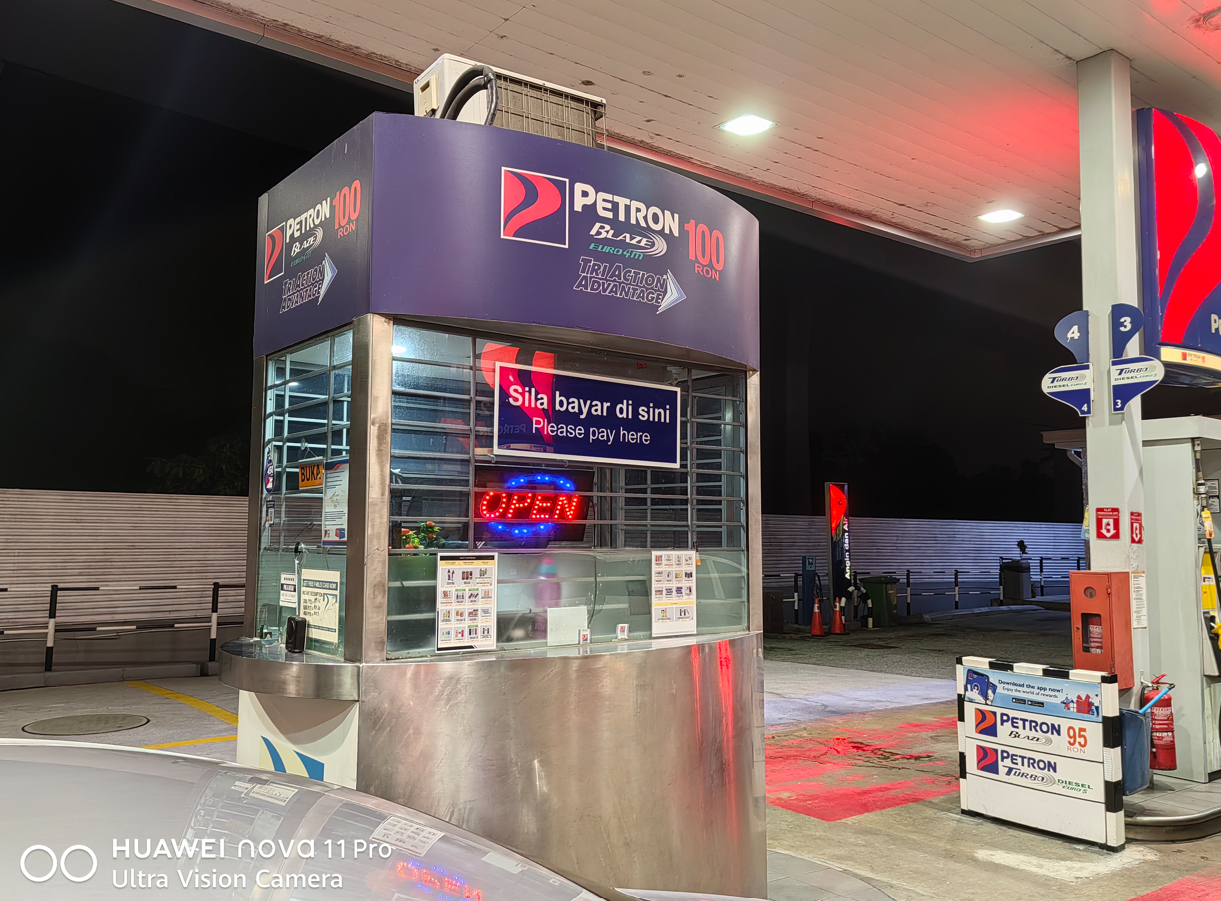 The colour distortion and noise is quite visible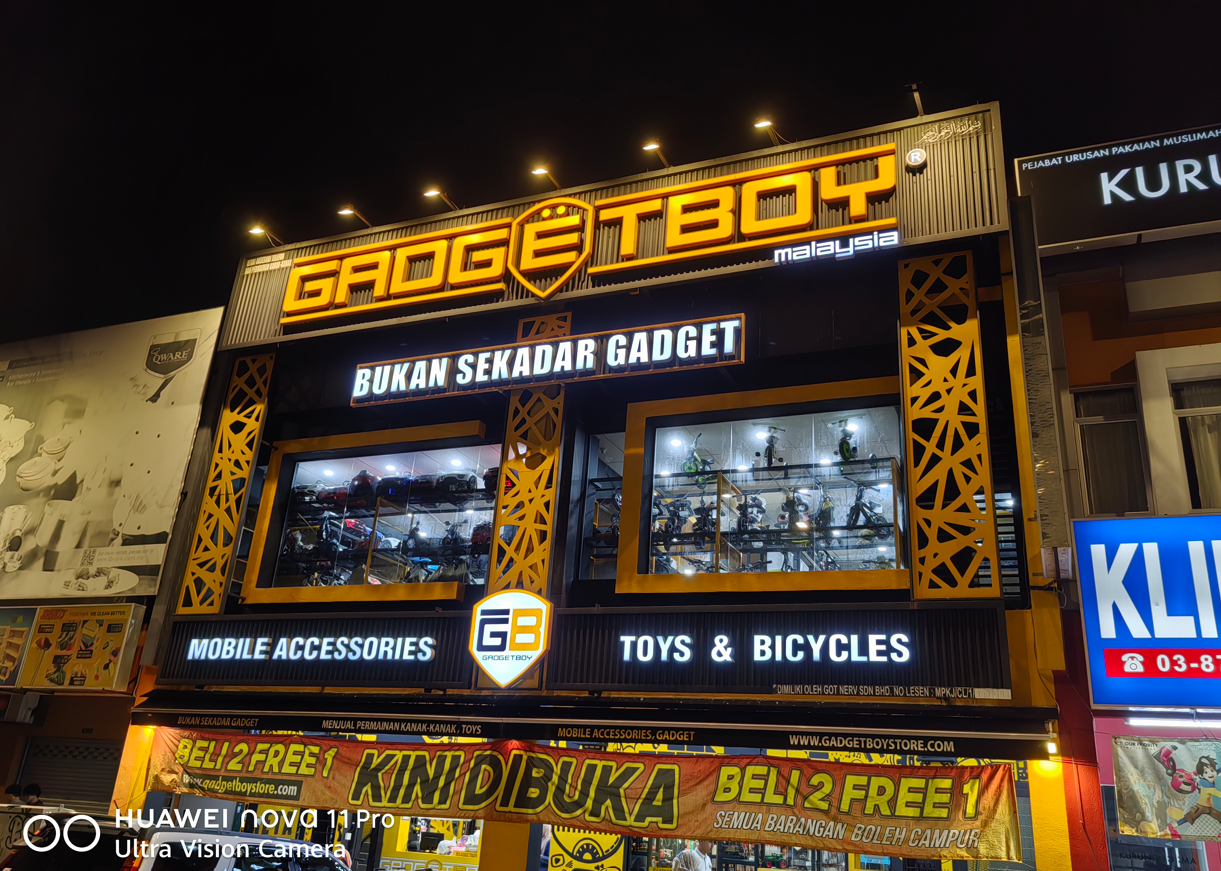 Could be better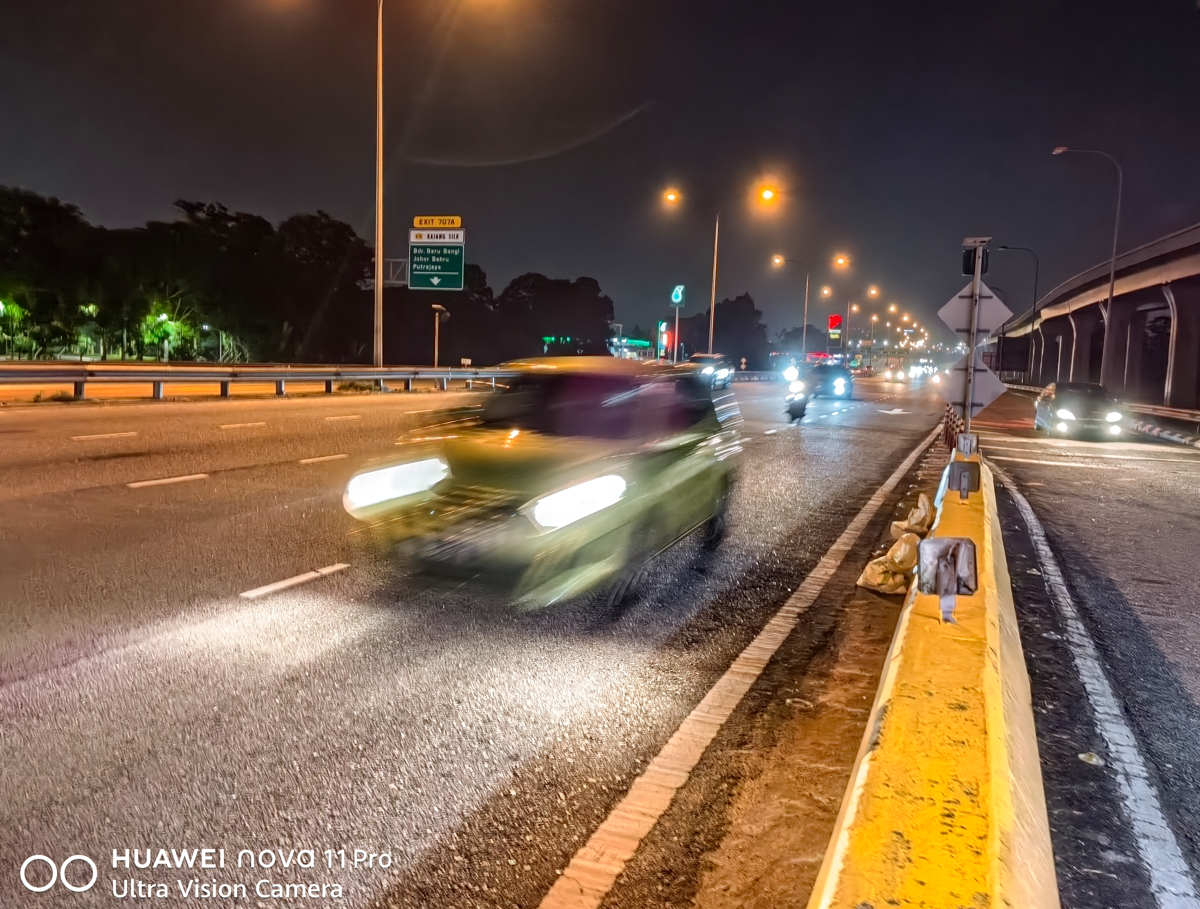 The camera struggles with capturing motion at night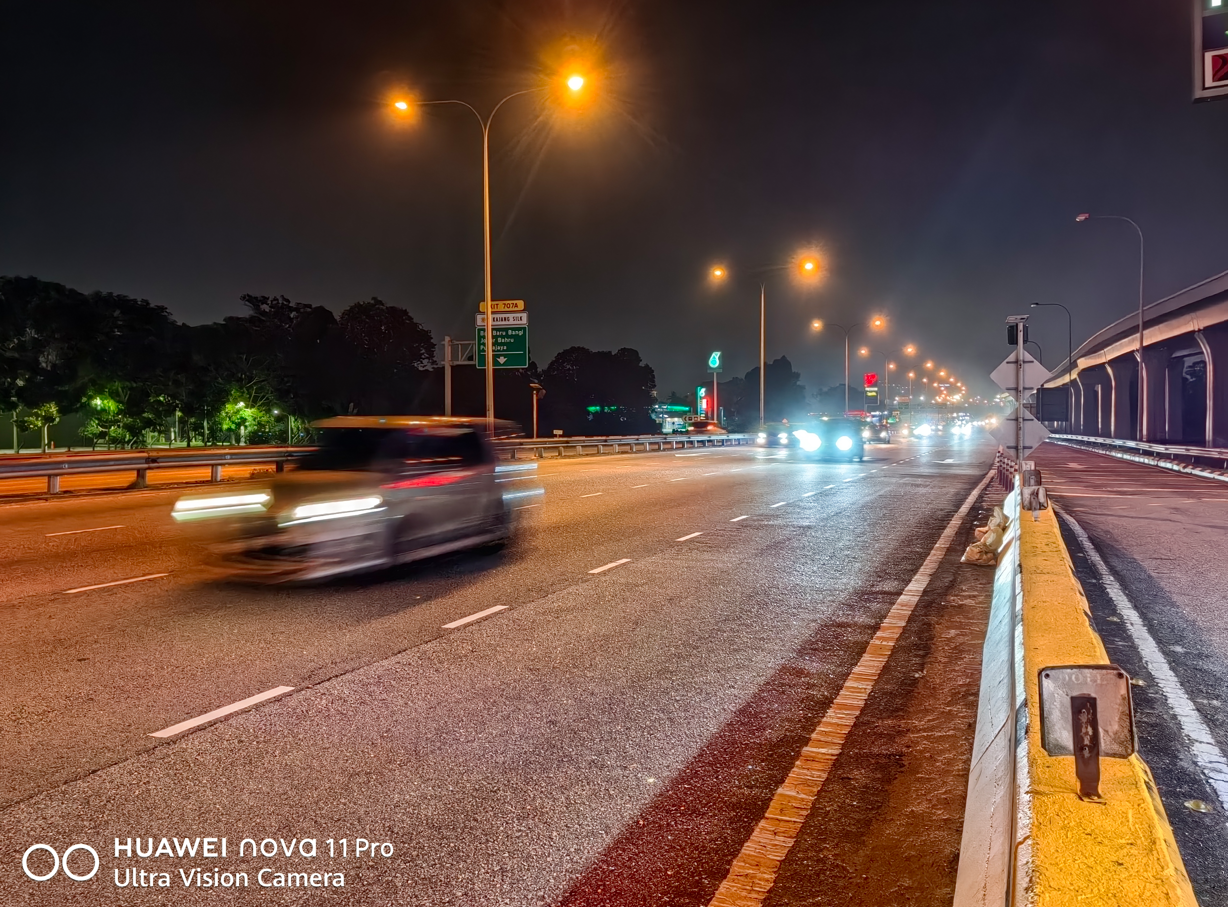 To be fair, a lot of mid-range phones will struggle in this environment too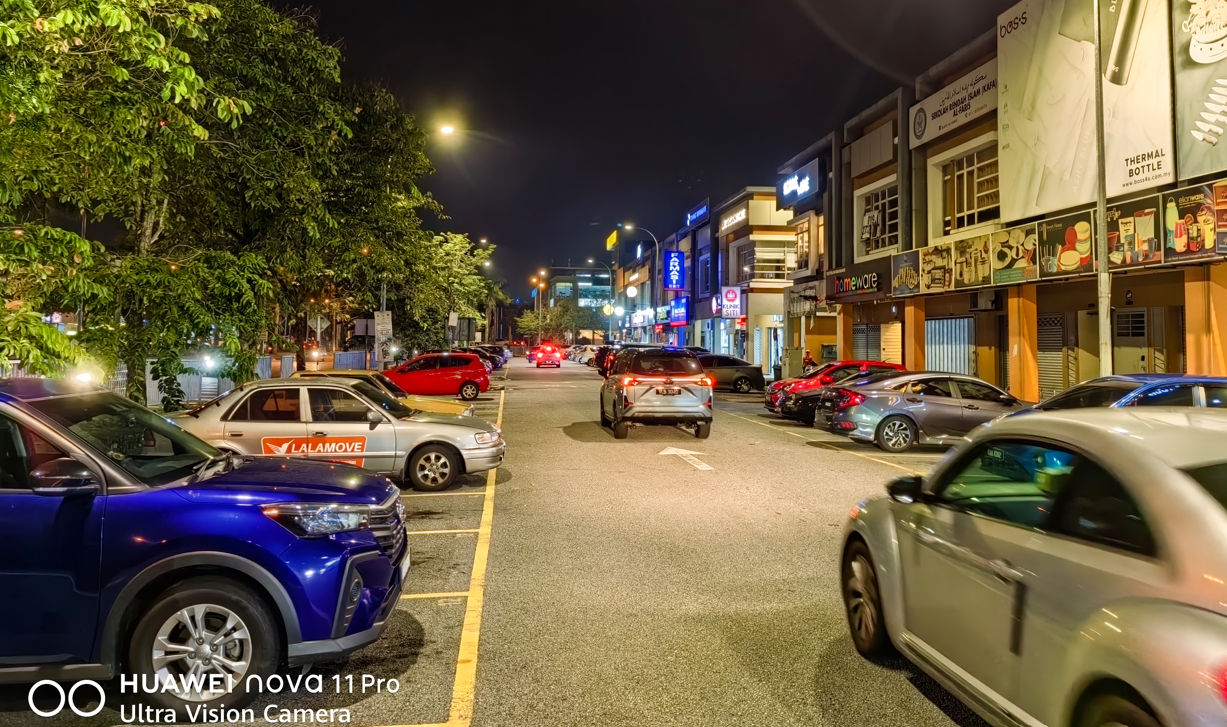 It's an OK camera for night photography
Conclusion - It's for those who appreciate simplicity
The Huawei nova 11 Pro is a charming phone with solid specs overall. It is simple yet good enough to get you through the day. If you don't mind the lack of Google support and could work without the standard Google PlayStore, this phone might be your cup of tea.
However, at RM2359, there are other phones with better support and coverage. For instance, the Samsung Galaxy S23 (RM2399) and vivo V25 Pro (RM2499) are great alternatives for the nova 11 Pro. The best part? They also feature Google support and the Google PlayStore, but if you can function without GMS then that's fine too.
What are your thoughts about this review? Stay tuned for more reviews like this at TechNave!