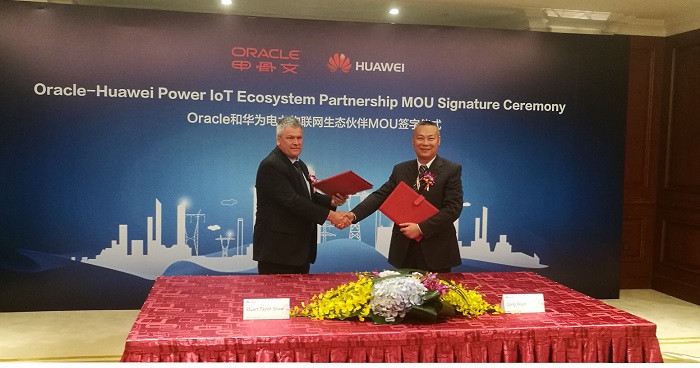 Huawei and Oracle officially signed a Power IoT Ecosystem Partnership MoU (Memorandum of Understanding) recently, which will see them continuing their cooperation to provide a robust end-to-end AMI (Advanced Metering Infrastructure) solution, helping power and grid companies to improve customer experience and operation efficiency, achieving energy saving and emission reduction.
"Huawei plans to increase strategic investment in solution construction, market expansion projects and joint marketing, conduct the cooperation deeply and consistently, finally to a win-win business situation," said Cong Peijin, Huawei Energy Solution Managing Director, in a statement.
The solution can manage smart meters, communications networks and head end systems, using Oracle Utilities Meter Data Management (MDM), Oracle Utilities Smart Grid Gateway (SGG), and Oracle Utilities Customer Care and Billing (CC&B). This enables comprehensive management of meter commands for remote switch, data and event access as well as meter ping, working together to optimize AMI scenarios, such as smart meter implementation, remote control, power-theft analysis and power quality analysis.
Stuart Shaw, Oracle Greater China Regional Senior Director Sales added, "Oracle is looking forward to working together with the Huawei in marketing, sales and technology to take the AMI Solution into the target sectors"
[Source]