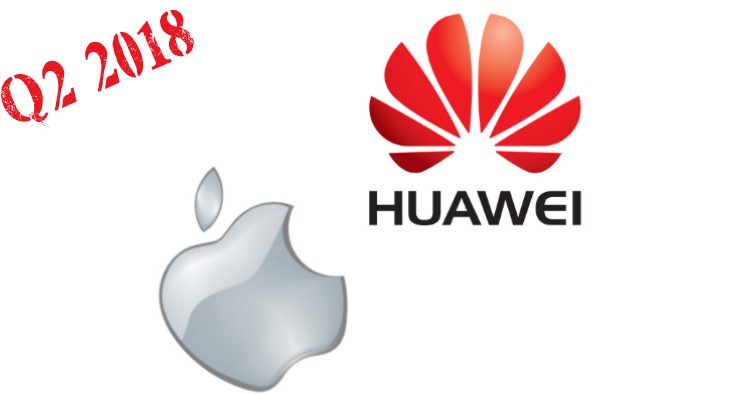 Based on reports from IDC, SA, Canalys and Counterpoint, Huawei has toppled Apple as the second ranked global smartphone brand for Q2 of 2018. The IDC report in particular shows a 40.9% growth year-over-year for this Q2 of 2018 from Q2 of 2017 for a market share of 15.8% up from 11% and total shipment of 54 million smartphones.
These reports say that Huawei's P20 and P20 Pro series with their value flagship pricing, various innovative triple LEICA rear cameras, other technologies like GPU Turbo and the significant spread of value devices like the Nova 3i are the main factors for this growth. However, according to Huawei this success is due to their investments in Research and Development (R&D) where it Ranks 7 in terms of R&D for the world's global tech brands.
"We are a company with high obsession with R&D. We don't innovate in exotic inventions, but revolve around practical user needs, great emphasis on software and hardware synergy and creating value for consumers. In the process, we have built multiple channels to listen to the voice of our users, in order to improve and bring innovation to create better experiences. This strategy has gained us traction and we rise from being a local to a global company and is now ranked 2nd place in the global smartphone market. The result also proves that more and more consumers choose and trust us.

Malaysia is a top-tier important market for Huawei, and we will keep investing in our pursuit to be a global tech giant with our multi-channel strategy," Bill Liu, Country Director of Huawei Malaysia.