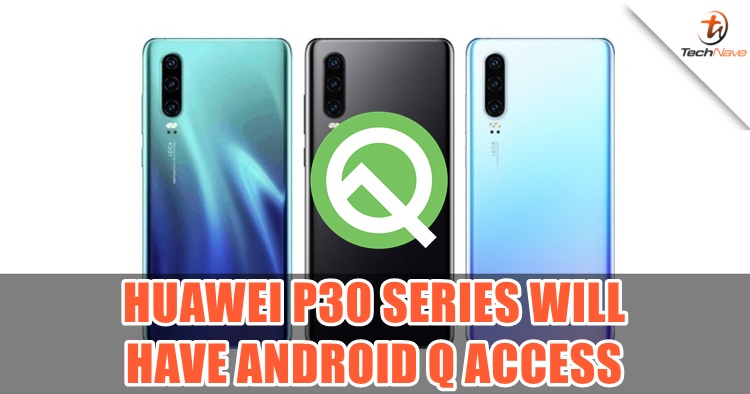 It's unfortunate that Huawei smartphones will stop receiving Google services update after 19 August 2019. But all hope is not lost yet, as Google has allowed the Huawei Mate 20 Pro to be part of Android Q beta program and that's not all - Huawei just recently made an announcement on its Huawei Mobile UK Twitter page that the P30 series will also have Android Q access.
The Twitter post also put a link called huaweianswers.com where multiple QnA are posted there. One of the answers is Huawei ensuring that "Android will not be automatically uninstalled from Huawei smartphones and tablets", as well as popular apps such as "WhatsApp, Facebook, and Instagram apps can be downloaded and used as normal".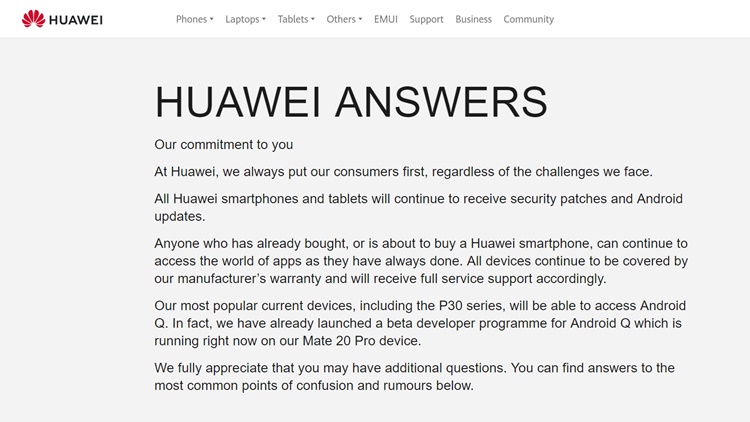 It's also worth noting that Huawei has submitted a bunch of other Huawei devices for Android Q upgrade. Below is the complete list from its webpage:
P30 Pro
P30
Mate 20
Mate 20 Pro
PORSCHE DESIGN Mate 20 RS
P30 lite
P smart 2019
P smart+ 2019
P smart Z
Mate 20 X
Mate 20 X (5G)
P20 Pro
P20
Mate 10 Pro
PORSCHE DESIGN Mate 10
Mate 10
Mate 20 Lite
According to the timeline, the P30 series will have the update around in the third quarter of this year. Stay tuned for more Huawei news at TechNave.com.