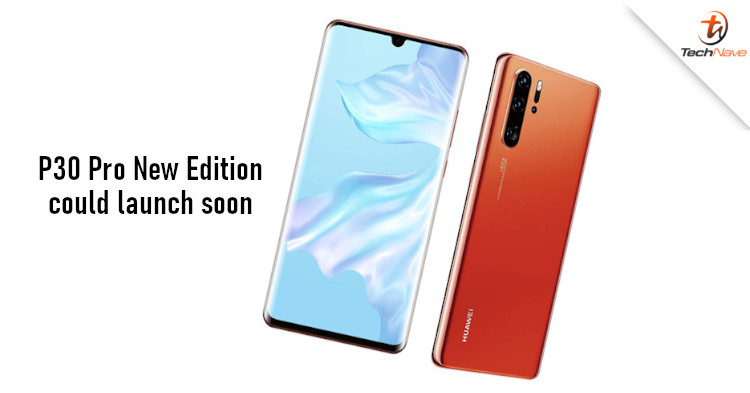 It's not often that you see companies release new variants to an old device, not when a new model for the series has already launched. But it's not such a bad idea for Huawei, which has decided to do so for the P30 series that is only over a year old. Following the launch of the P30 Lite New Edition earlier this year, Huawei will soon be launching the P30 Pro New Edition.
The news was revealed (thanks, Huawei Central!) when Huawei Germany introduced a promotional campaign for the Huawei P30 series. Interestingly enough, the promo's T&C page listed the P30 Pro New Edition as part of it. This suggests that the phone will be launched within the campaign period, which is from 15 May 2020 to 4 June 2020.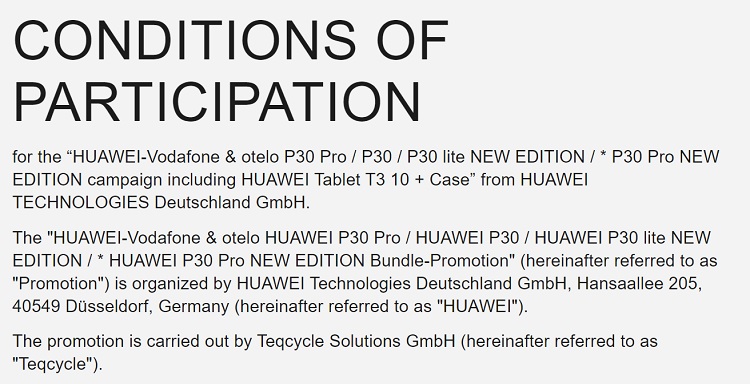 Upon comparing the Huawei P30 Lite with the P30 Lite New Edition, you'll notice that the major difference is in camera setup. So, the P30 Pro New Edition should also have mostly the same specs as the P30 Pro, including the use of a Kirin 980 chipset, 8GB RAM, up to 512GB internal storage, and 4200mAh battery. However, we can expect the rear cameras to have higher resolution, while the display may get a higher refresh rate as well.
The biggest reason for launching a new variant to the P30 series is that it has been given the license to use Google Mobile Services. This is a good option for Huawei as the device is not that old and they can sell it for more affordable prices, which would make it a more attractive deal for many. Many people just want a Huawei device that comes with Google apps, so that's another point in favour of this move.
We're not sure how effective Huawei's strategy would be, but you can't deny that the demand wouldn't be zero. Having said that, would you buy the P30 Pro New Edition if it's made available here? What would make you go for it over the P30 Pro that was launched last year? Let us know on our Facebook page and stay tuned to TechNave.com for more news.