ION Smart Glasses offers LED-based notifications and Bluetooth remote control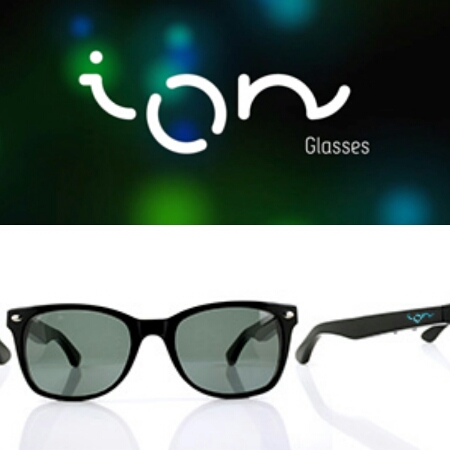 Wearable tech continues to grow, and while Google Glass and smartwatches are the main devices to watch, some other independent developers are creating their own wearable technology as well. The ION Glasses is one of them and features LED-based notifications that only you will see or understand and Bluetooth remote control capabilities. You also won't be noticed as everything has been built into the frame of a normal pair of glasses which can fit prescription lenses, sunglasses and most standard glasses lenses. The way it works is that you set the colour of the LED light according to the notification in the app on your smartphone, perhaps green for an email notification. When you get email on your smartphone or tablet, the LED light will blink and let you know you've got mail. There are 256 colours to choose from and you can also use the built-in buttons on the right side of the frame to remote control your smartphone or tablet, perhaps to take a picture, go to the next slide or listen to music.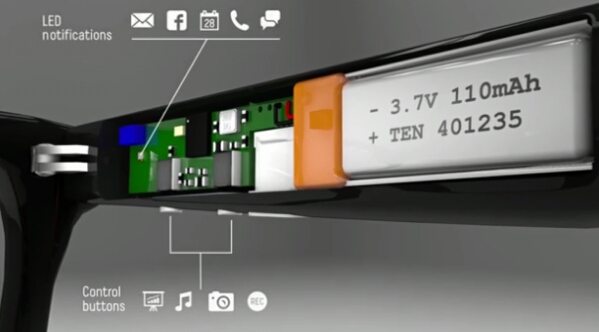 Tech specs include a Bluetooth 4.0 chip, multi-colour LED, buzzer, two buttons and a rechargeable battery which the makers say lasts between 3 days to 10 days on a single charge. The ION glasses also lets you find your smartphone or tablet and vice versa with the app's radar function. According to the Indiegogo campaign, the ION glasses retails at $129 (RM419) but you can get the frame by pledging to the campaign for as low as $79 (RM256). While the makers have set the campaign goal at $150000 they have said that whether or not they reach the goal, pledgers will be sent the finished product when the ION glasses are completed. No Malaysia release dates just yet but the campaign has another 47 days to go and already $13701 collected. So go check out the source link if you're interested.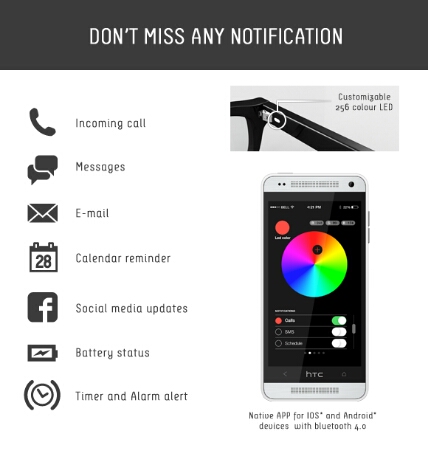 [Source]