In-display selfie camera might finally arrive with Qualcomm SD875 chipset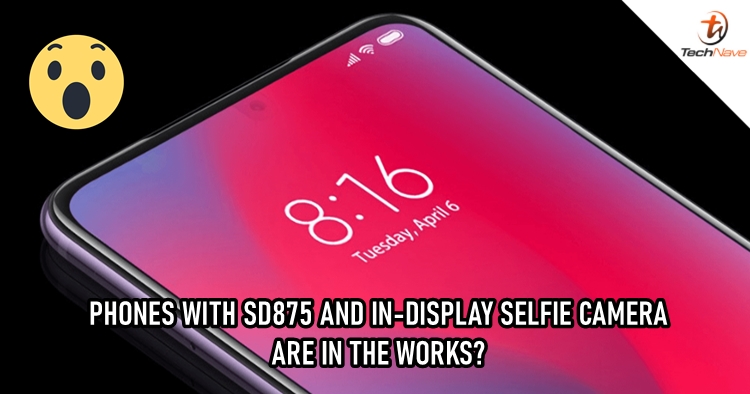 Image cover source: TechSpot
At the end of this year, we will be getting the next flagship chipset from Qualcomm. Apart from being excited about the chipset, there is also something else that would excite you even more and it's a smartphone feature that we've been waiting for quite some time. It is rumoured that smartphones that pack both Snapdragon 875 chipset and in-display front-facing camera are already in the works.
In December, Qualcomm is expected to reveal the Snapdragon 875 chipset that offers Arm's new Cortex-X1 CPU core/cores and the new Cortex-A78 CPU cores. Therefore, it is not surprising that smartphones with Snapdragon 875 are already in the works. However, Digital Chat Station from Weibo has mentioned that not only Snapdragon 875 is the star, the smartphones will also come with the mysterious in-display front-facing camera.
Before this, we've seen a lot of news saying that the in-display front-facing camera is actually hard to be achieved. OPPO and Xiaomi both had displayed their prototypes earlier with the technology, but they weren't as good as we expected. Other than that, we've also received a statement from Redmi general manager Lu Weibing saying that the high-resolution screens that are currently used by smartphones are making the challenge even tougher, as it will result in only a small amount of light being able to reach the camera sensor. True or not, let's have hopes that in-display front-facing cameras will eventually come to give us screens without any notches or cutouts!
Let us know what you think about this exciting rumour on our Facebook page. Stay tuned to TechNave.com for more latest smartphone rumours.