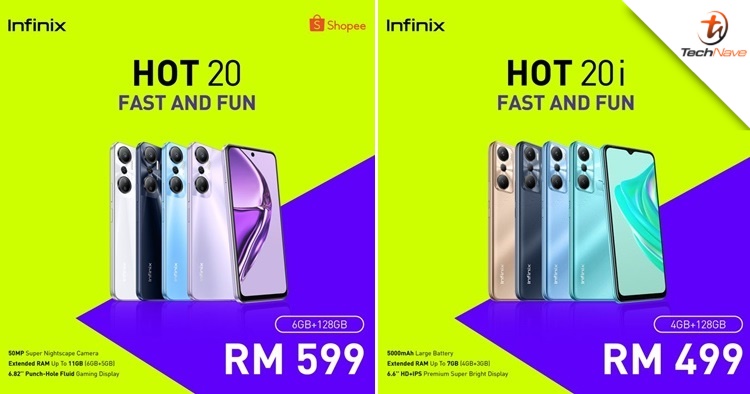 Last night, Infinix Malaysia just launched two new phones - the Infinix HOT 20 and Infinix HOT 20i. For those who are on a budget, these two phones might be for you as they are priced at RM599 and RM499 respectively. Malaysians can now purchase the Infinix HOT series at all offline and online stores across the nation.
Starting with the Infinix HOT 20, it is powered by the MediaTek Helio G85 chipset, 6GB of RAM and 128GB of storage. As a budget phone, it was expected to have a huge battery pack and it does with 5000mAh with 18W fast charging technology. Moreover, it also has extended virtual RAM, allowing you to go up to 11GB of RAM in total.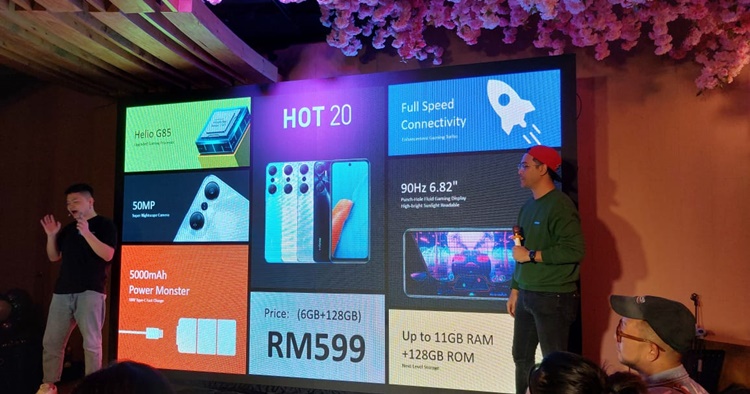 The phone itself is quite big, measuring at 6.82-inches and supports a 90Hz refresh rate. The primary camera is 50MP which is more than enough to do basic mobile photography. Infinix Malaysia also highlighted Super Night Mode so that's a nice add-on tool. It's worth mentioning that there's a Full Speed Connectivity Enhancement Gaming Turbo for mobile gaming.
On the other hand, the Infinix HOT 20i features a MediaTek Helio G25 chipset, 4GB of RAM (expandable up to 7GB in total) and 128GB of storage. The phone is also quite large at 6.6-inches alongside a 5000mAh battery pack. As for the camera, there is a 13MP primary camera and an 8MP selfie snapper.
Before we end this news, Infinix Malaysia is also holding an Infinix HOT 20 50MP Super Nightscape Photography Contest to celebrate the launch. From 7 November until 6 December 2022, the company would like the fans and public to join and stand a chance to win various Infinix products (worth RM20,000 in total). It's open to all Malaysians and you may stay tuned to Infinix Malaysia's official FB page for more updates.