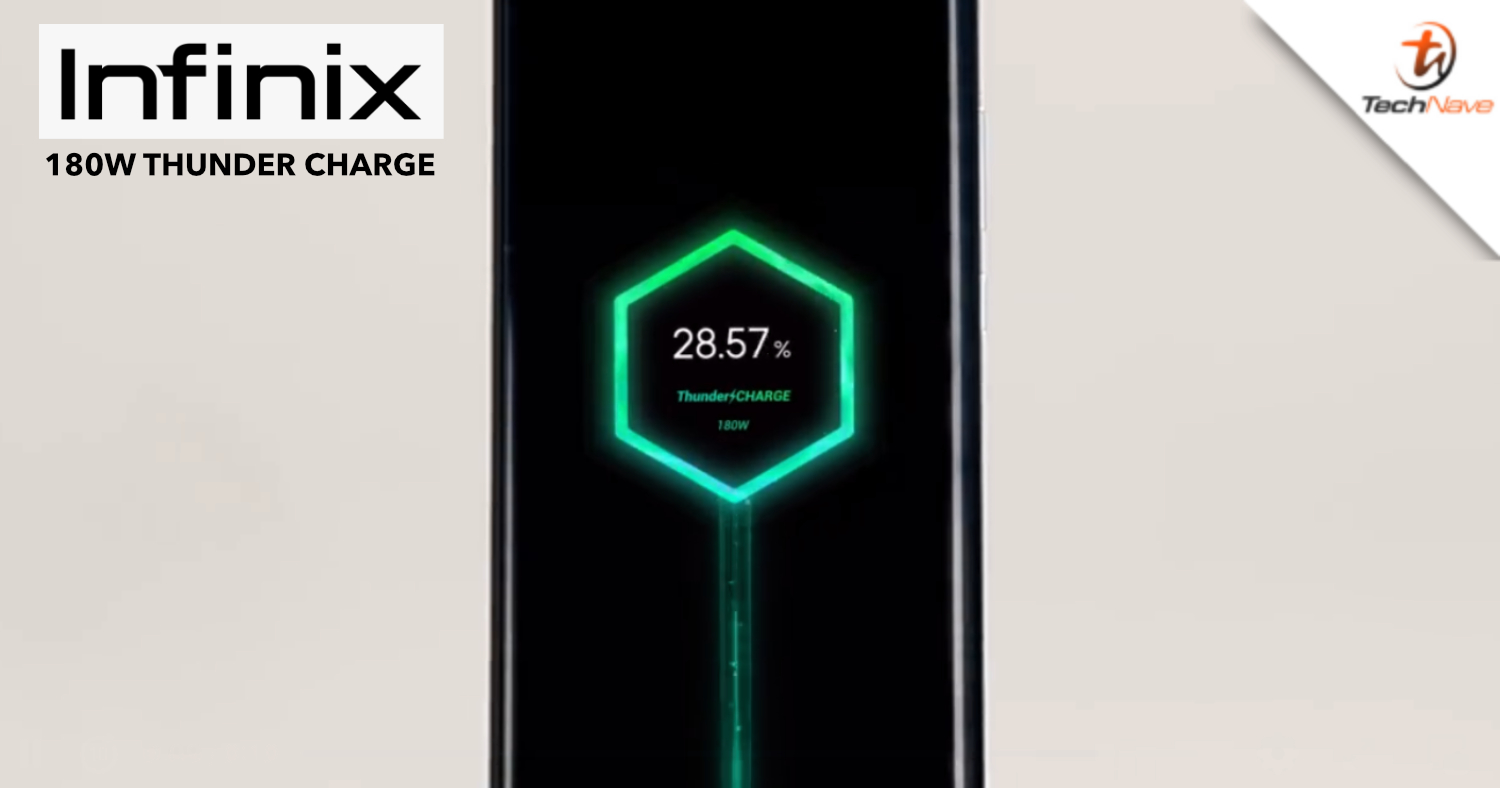 All major smartphone manufacturers these days are seemingly racing with each other to have the fastest charging speeds without compromising on safety and battery health. The latest of which is Infinix, whereby its CEO, Benjamin Jiang shared a sneak peak at its 180W Thunder Charge system that's currently in the works.
Shared on his Facebook page, Jian posted a 10-second long video with an Infinix phone being charged rapidly by the new charging system. In the video, an graphic animation on the device shows the blazing fast speed of the charge, whereby it quickly charges up to 3 percent of the battery within 7 or so seconds.
The animation also has the word 'ThunderCHARGE' present on it when the device is plugged in, showcasing that it is Infinix's proprietary technology. Furthermore, in the post's caption, Jiang said that Thunder Charge is the fastest charge Infinix has ever done yet, smashing the 160W concept phone it did last year.
However, no further information was given by Jiang on when the 180W Thunder Charge technology will be featured in its consumer phones just yet. Well, it is just a sneak peek after all, so we just have to wait until it arrives on future Infinix phones.
What do you guys think? Share your thoughts with us in the comments below and stay tuned to TechNave for the latest trending tech news.