Instagram is now rolling out an update that lets you restore your recently deleted posts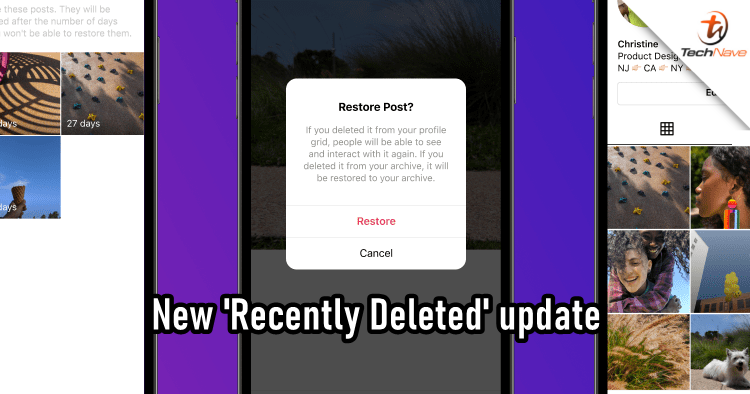 Have you ever accidentally deleted a post on your Instagram account and wished you could undo that? Well, there's a new update for the app now and you can now restore your recently deleted posts. This includes photos, videos, reels, stories and even IGTV.
While they didn't say much about the update, sources say that this new feature can come in quite handy against hackers. This is because hackers tend to delete the original account's posts and it's not possible to recover them when gone. With this, the original poster can just choose to either permanently delete or restore content by confirming that they are the real account owner via SMS text or email.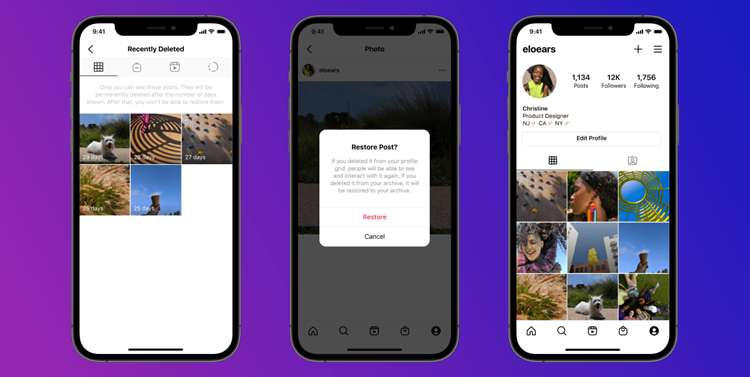 If the deleted items are not touched for more than 30 days, then the contents will be automatically deleted. This doesn't apply for deleted stories, though, as they only have 24 hours. To access into the deleted posts section, you just need to go to Settings -> Account -> Recently Deleted.
This new update is currently rolling out as we speak, so if you don't have it yet - be patient and wait for it! Stay tuned for more trending tech news at TechNave.com.